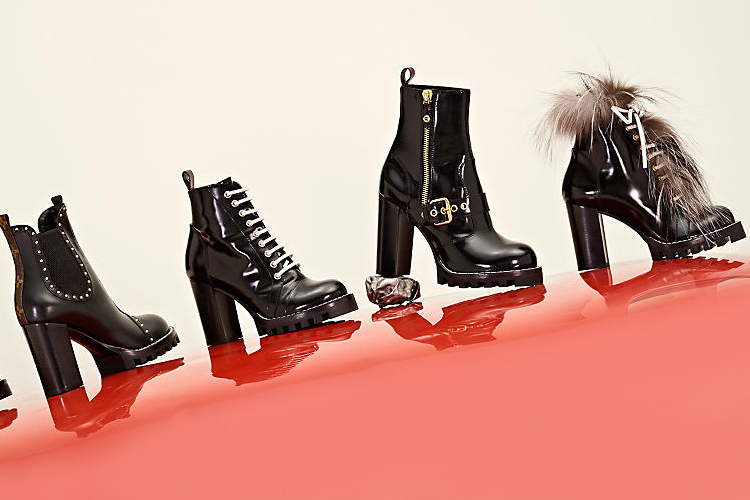 What's your go-to footwear this Fall? The usual bellies, sandals, hi-heels or something uptown? Classic and cool, ankle boots add the right amount of hotness quotient to your outfit. It's a trendy and evergreen footwear which has the chutzpah to complement your look whether at the office or a club.  From celebs to the desi girl wanting to go the streetwear style, ankle boots are a must-have for every fashionista.
Okay, you can call the ankle boot "iconic". However, there are various variants of this classic footwear in terms of designs, heel-size, and colours that you can choose from as per your comfort. Not sure how to wear ankle boots? Fret not.There are several options available – ankle boots to wear with dresses, ankle boots with jeans, ankle boots to wear with skirts, and minis (pardon the saree, please). Ready to explore the styling possibilities of ankle boots outfit? No matter where you're headed, it's worthwhile to take a cue from some chic girls below when slipping into a pair of skinny ankle boots this Fall. You will love it for sure!
Types Of Ankle Boots:
You can choose from the multiple variants of ankle boots depending on the look you want to flaunt – ranging from the modern to the care-free boho, or strictly professional. Just one pair of boots don't fit all outfits, you see.
There are two types of style boots – closed-toe and peep-toe. In the former category (i.e. closed-toe), the toe-bed shapes can be truly diverse – from pointed, broad-rounded, to roper-shaped. The pointed toe-boots is dressy (regardless of the color or material) whereas a rounded toe ankle bootie can be dressy or casual both (depending on the material and embellishments used, or the shaft-height).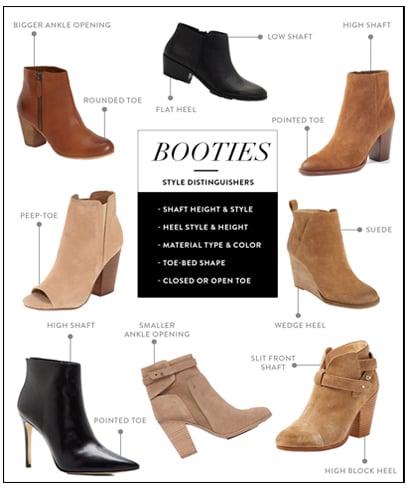 How To Wear Ankle Boots:
The style of the heel is the biggest differentiator between boots. This also dictates your ensemble as according to the heel of your boots you need to carefully choose your outfit.
A) High Block Heel: A bootie (never mind if it's a suede or a leather one) which has more than a 3-inch stacked heel can definitely up your glam quotient.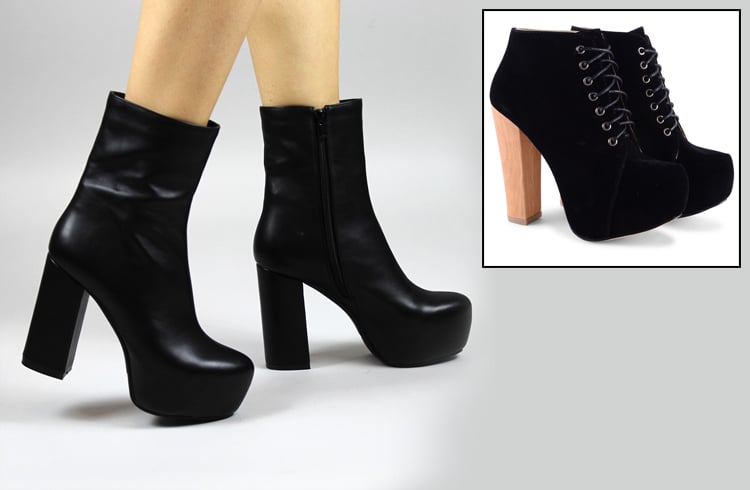 B) Low Block Heel: Ah, music to your ears? Low–block heels are the everyday go-to bootie. You can strut it in style without hurting your feet.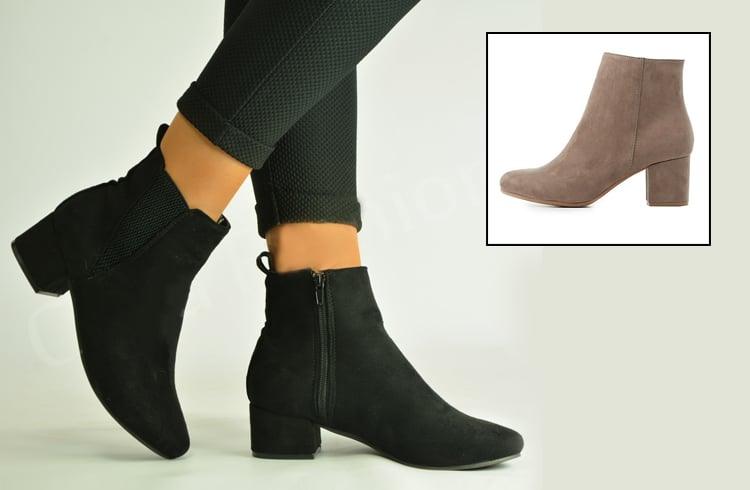 C) Wedge Heel: They are a good alternative to everyday stacked heel bootie.The firm grip will add confidence to your fashion outings.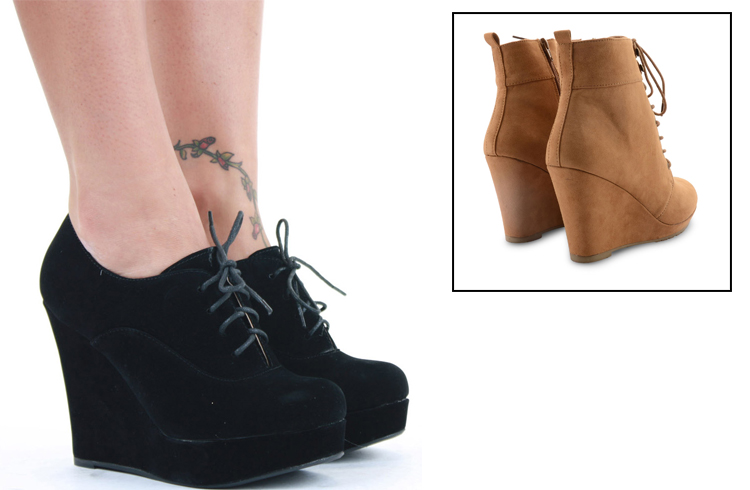 D) Stiletto Heel: Since they are very stylish, you can wear them on a red carpet to add that extra swing in your stride.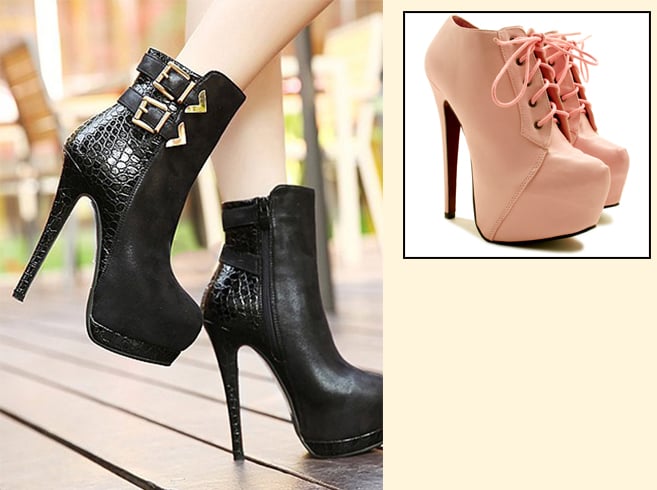 E) Flat: If comfort tops your priority even while following the latest trend then you can choose this one. The flat ankle boots do not have a universal appeal as obviously ladies who swear by heels will avoid them like plague.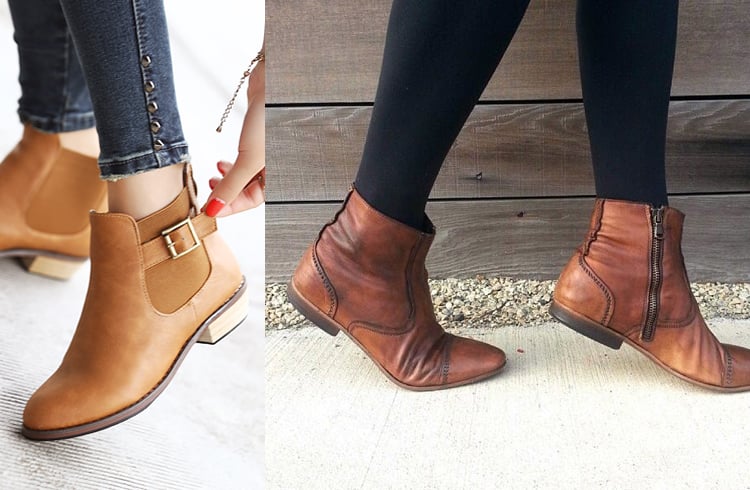 For Office:
If you want to make a fresh style statement this Fall, try ankle boots to wear with skirts. A pair of ankle boots amped up with a stripe or colorful detail and a little heel is sure to make you the showstopper both at the office (when paired with a skirt) or at a weekend brunch (when paired with Boyfriend jeans).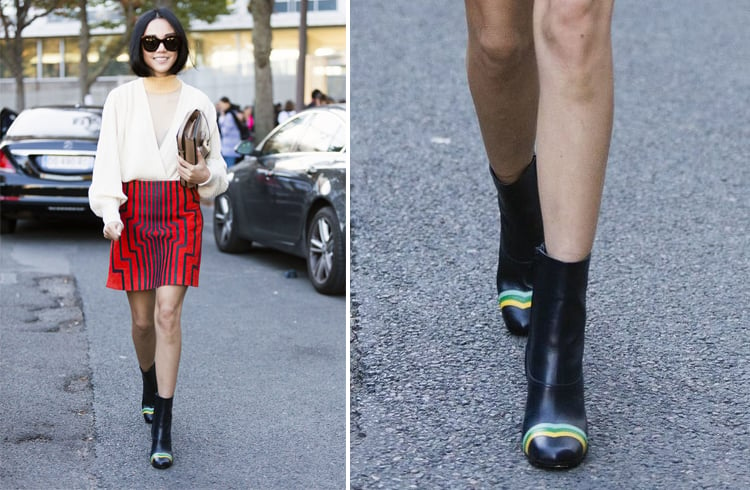 If you want to flaunt a really cool look you can wear these ankle boots with a pair of shorts and a vest. You can accessorize your look with a silk scarf to add that feminine charm.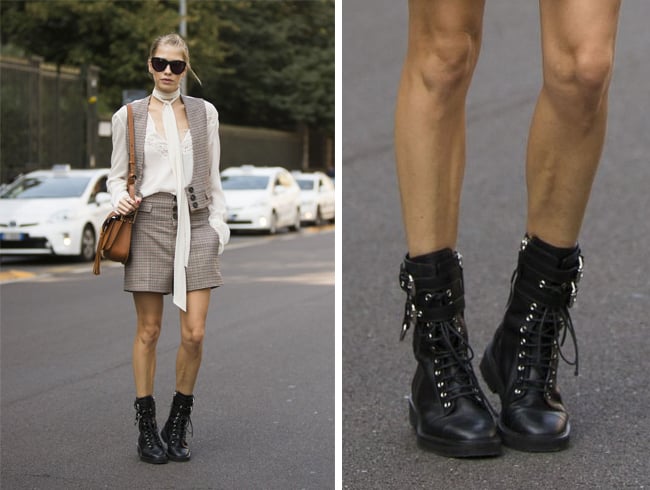 Going to office? If you want to transform from the girl next door to the 'pretty woman walking down the street' every guy will notice without fail strut around in a sweater (short-sleeved), plaid pencil skirt, and ankle boots. A small structured handbag will be just the right thing to carry along.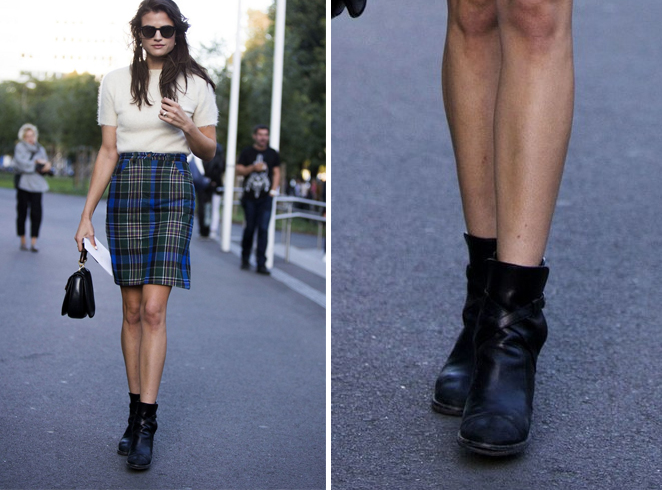 Wearing long shorts and a big blazer? Make heads turn by completing your look with high-rise ankle boots.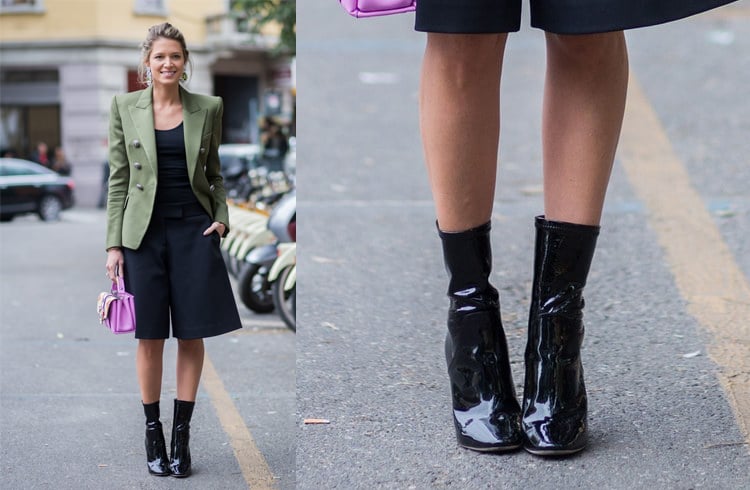 If donning a midi-skirt is the order of the day, then are you confused about which ankle boots to wear with skirts? Don't give up just yet! Slip into a pointed-toe style ankle bootie that has a luscious-lovely brown shade.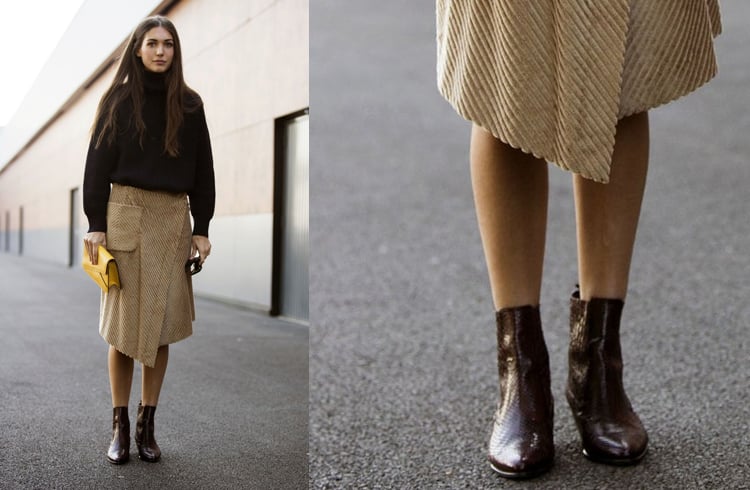 Do a color-play this Fall by styling a bright yellow dress with autumn-colored ankle boots. Colour blocking is not limited to your outfit alone. You can push the envelope by doing so with your footwear and accessories. The stark contrast of colors will make you a winner on the fashion runway.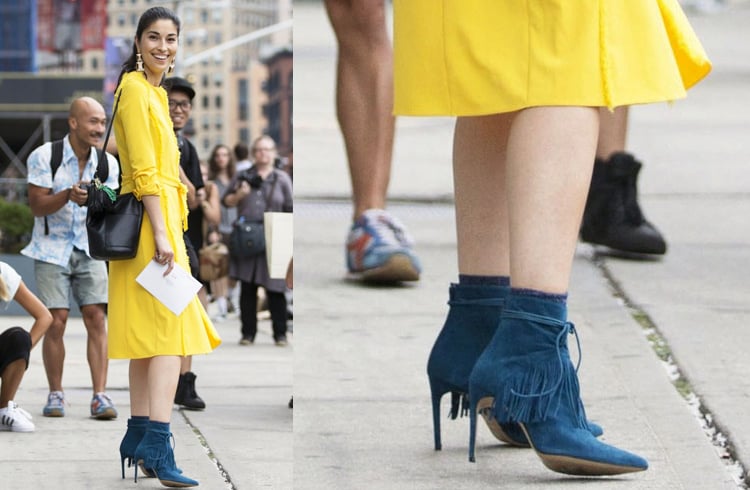 Can ankle boots ever be super-low? Yes, they are a trendy alternative to traditional flats. Buy ankle boots in classic black leather, and you are well on your way to wearing your autumnal best.
[sc:mediad]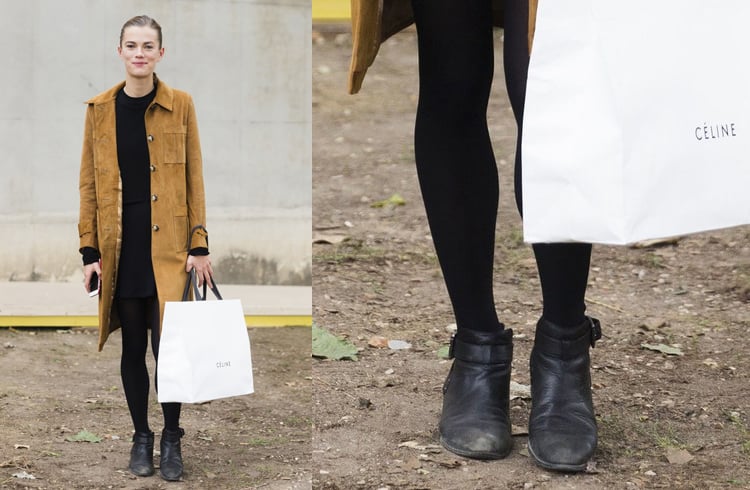 For Date:
Now is the fun part as you don't have to strictly follow your office dress code, but can let your hair down. Slip into a printed dress, try layering by wearing it over a turtleneck and tights, and instead of combat boots, choose ankle boots to wear with dresses.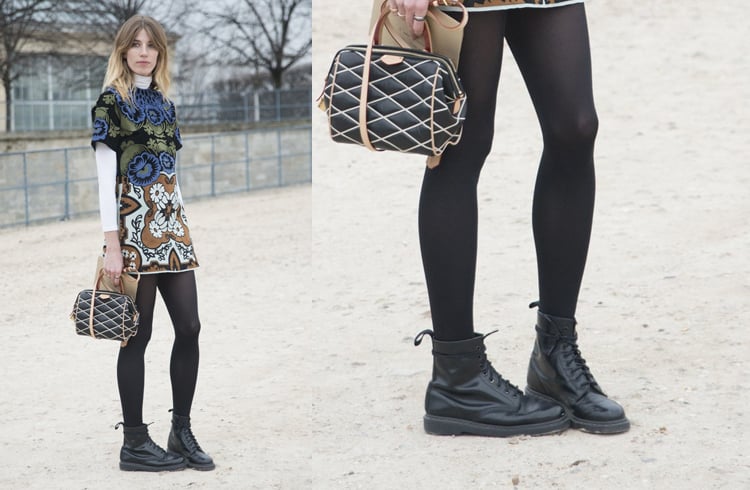 Ever wondered what donning an all-black look would be like? Ten on ten! You can pair a slouchy knit top with a chic leather skirt and full-of-pizzazz Chelsea boots.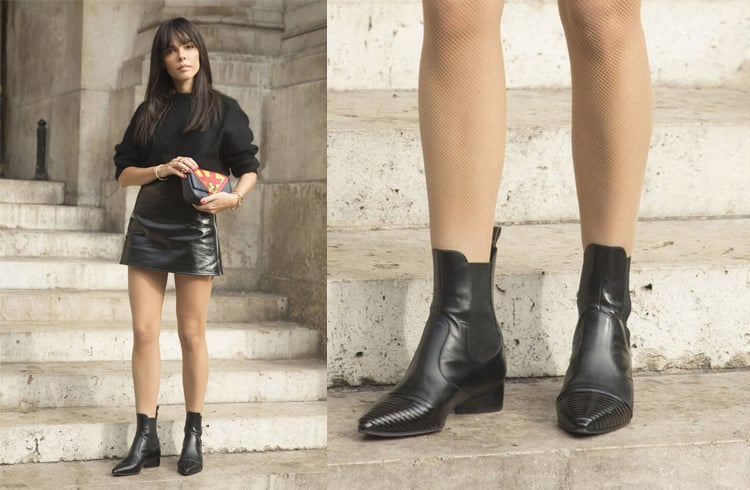 You can raise the temperature in the evenings by wearing heeled ankle boots along with a turtleneck and printed skirt. You can ditch those pumps and wear ankle boots to make an uber cool style statement.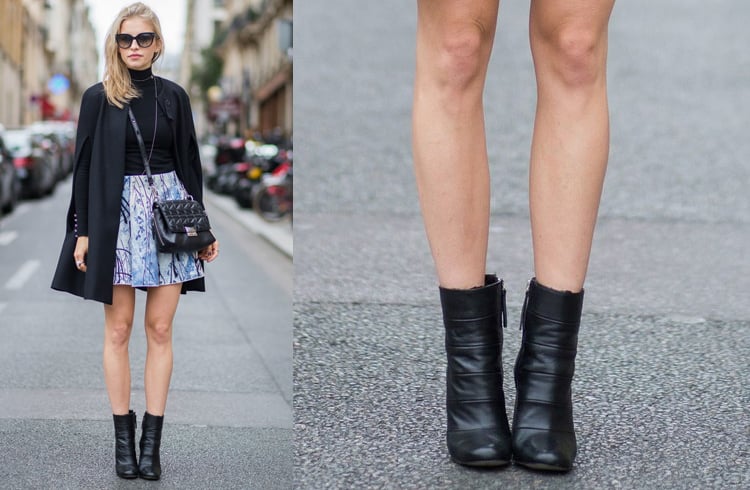 From office staple to a date night, there is no easier stylish pairing than heeled ankle boots and a printed mini dress.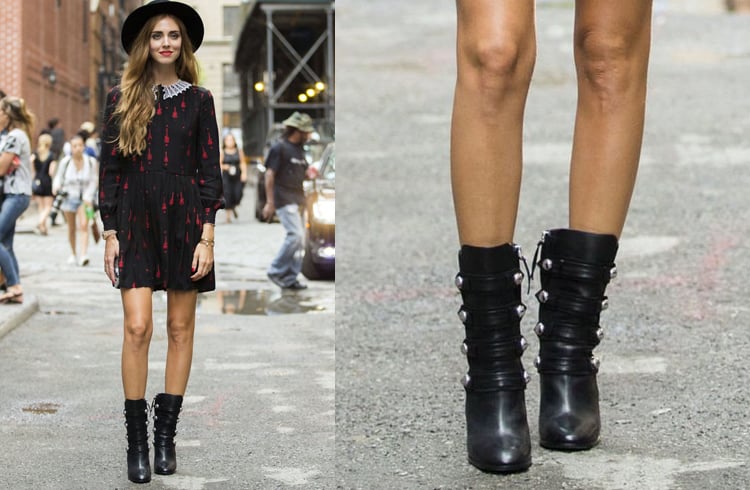 What are you going to do with winters banging on your doors? You are not the one to sit and sulk. Find yourself a pair of ankle boots that meet your cropped jeans at the mid-calf point. Rest assured you will stay warm and cosy while remaining stylish to the T.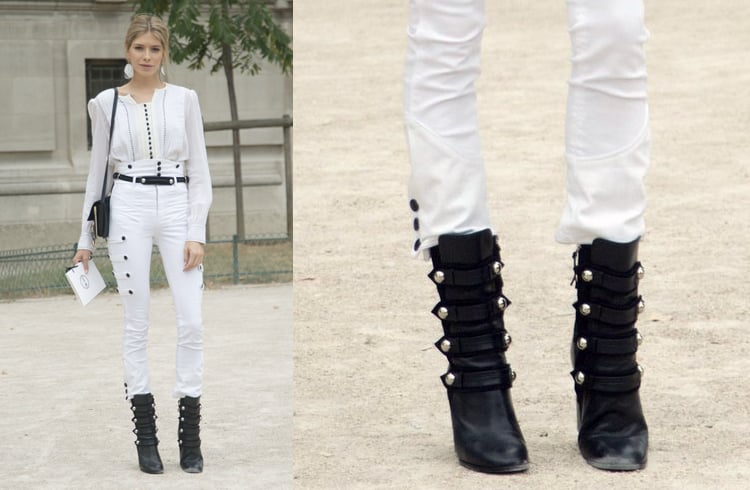 Ankle boots in oxblood. Ever tried them? It is the color of the season, honey, so you should definitely go ahead. Just style them with prints in the same hue, like this plaid jacket and you would have perfected the art of how to wear ankle boots.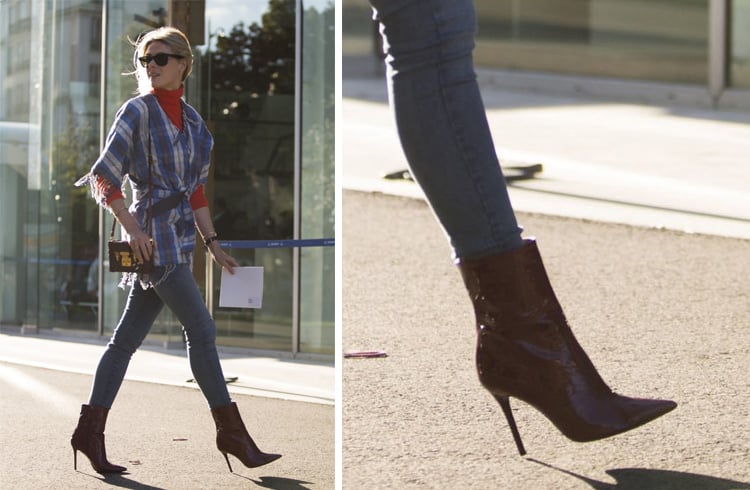 For Weekend:
How many of you want to look drop-dead gorgeous even in a casual avatar? Everyone, right? Pair your boots with jeans (distressed denim in particular) as it is the perfect casual ankle boots outfit. A button-down shirt (it could be chambray or silk) will further give you an edgy cosmo look.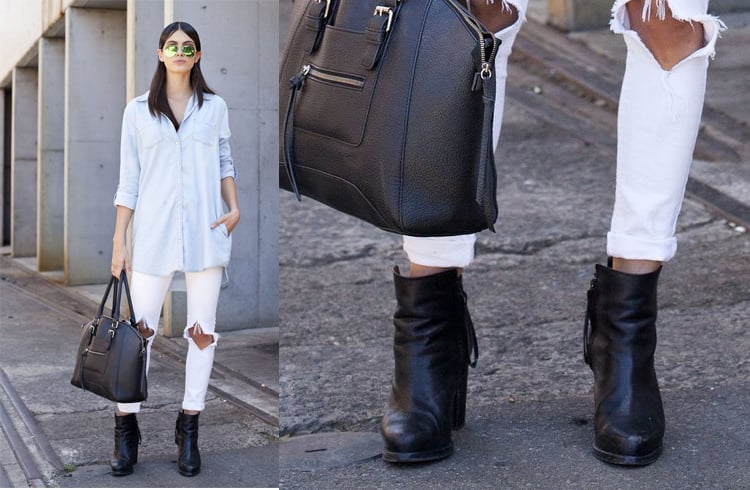 When you want "full foot" coverage without tucking your pants then ankle boots will top your fashion choice.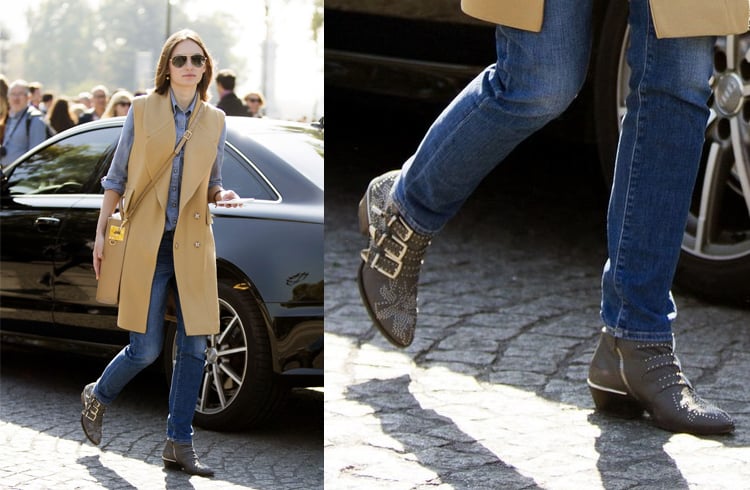 There is never an end to weekend activities. This Fall, pair a denim or Army Khaki with chunky low-heeled ankle boots (skinny ankle boots look deadly too) and get the attention, rather all-the-attention you missed all this while.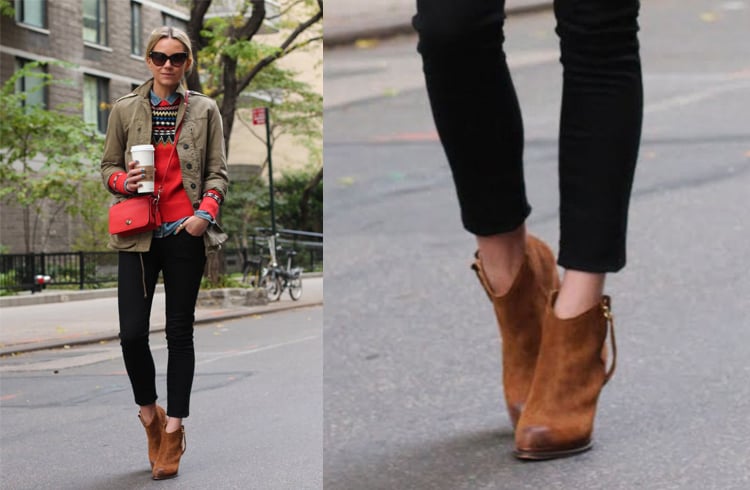 Stepping into ankle boots this season? Here are some hotties you can pick to turn into a style diva….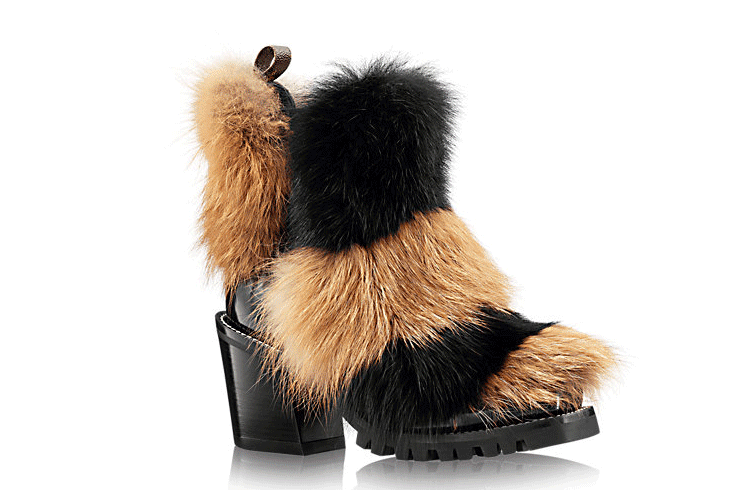 So, how did you find this exhaustive fashion guide on how to wear ankle boots? Write in and tell us. If you have style tips related to this trend go ahead and share it with us.
Images Source: pinterest