When Madhuri stunned everyone with her backless blouse in Hum Aapke Hai Kaun and Shahrukh showed off his trendy "i am cool" neck accessory in Kuch kuch hota hai, they started a raging fashion trend in bollywood. Don't we all love to stylize according to the ongoing bollywood trend and fall in love with that particular dress the heroine wore on screen?
Here are five bollywood movies which inspire the fashionista within you: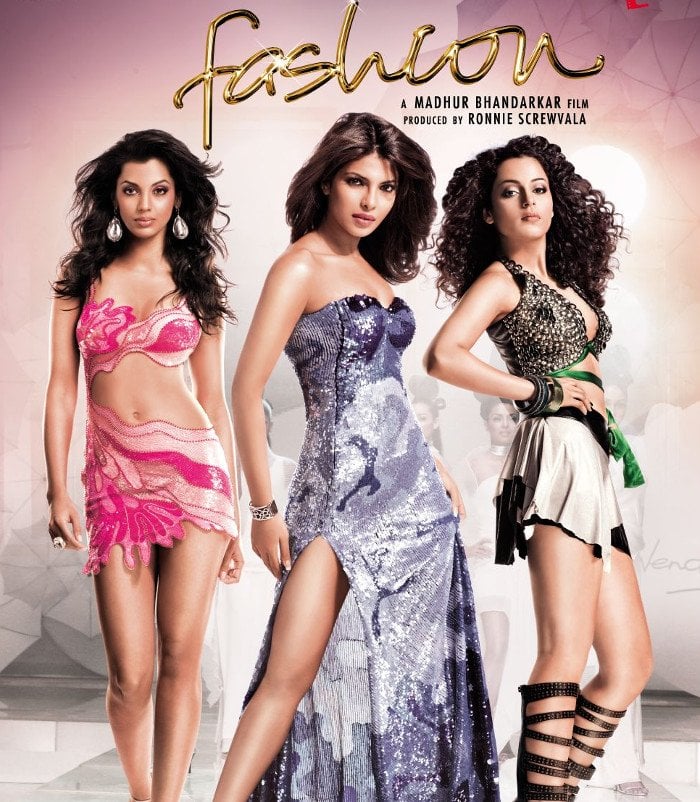 1) Fashion – Well, the name of the movie says it all! This movie brought an interesting peek into the workings of fashion industry and had amazing performances from Priyanka chopra and Kangana Ranaut. The fashion in this movie was high-end, innovative and top-notch.
Priyanka chopra wore 137 outfits in this fashion drama where her transition from a small town girl to a model and then becoming a supermodel was marked. Starting from denims jackets, cute cocktail dresses to runway extravaganza, the three leading ladies have carried off the outfits with elan.
Designed by Gavin Miguel, the outfits are not disconnected from reality and can be tried out by fashion lovers. While on the ramp, it was grand floor length Indian wear and chic western outfits, whereas outside she is seen wearing maxi dresses, summer dresses, leggings, trendy shorts, tank tops.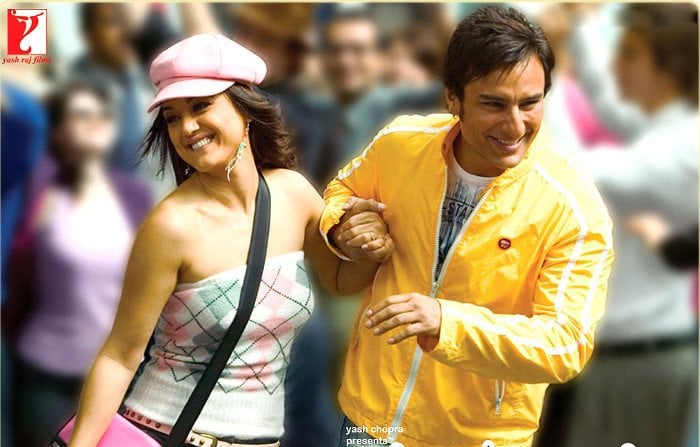 2) Salaam Namaste – This Saif- Preity starrer was perhaps the starting crop of movies with the flavors of hollywood cinema. Set entirely in Australia, the open skies, sunshine and beaches, the fashion in the movie has a young, colorful and spunky vibe.
Preity playing the role of Amber is a bright- eyed and a smart young thing who wears gorgeous denim skirts, bold halter tops, comfortable capris and cutest accessories. One of the best films for inspiring casual and vibrant fashion, preity's red halter top and mini denim skirt in the opening song became popular.
Another favorite look was the scottish checks strapless cotton top with cargo pants and a pretty pink cap which made a world of difference to the outfit in the song "My Dil Goes Mmmm".
From colorful tank tops, trendy shorts to cute tees, this movie is a perfect inspiration for young girls to stylize their outfits.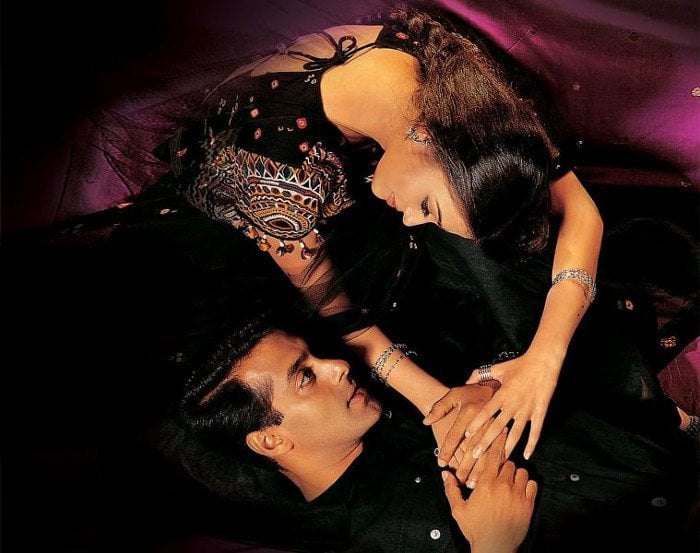 3) Hum Dil De Chuke Sanam – As much as Sanjay leela bhansali makes disconnected from the reality movies now, we must give him some credit for making quality films in the past. Hum dil de chuke sanam was one such movie which captured the flavors, colors and the beauty of Gujarat. Nandini played by Aishwarya Rai brought to life the fiesty, spunky and gorgeous gujarati beauty – Her chunky ethnic jewllery, heavily embellished ghaghra cholis with stunning mirror work and net dupattas were highly pooular.
She looks breathtakingly beautiful in the film in the vibrant and colorful gujarati outfits. Her blue colored ghaghra choli in the song " Nimbooda Nimbooda" with an ornate dupatta and gold jewllery became a favorite outfit inspiration for girls to wear at weddings and functions.
[sc:mediad]
In the second half of the movie, she wears classy, mono toned sarees with no work or embllishments which gave an air of elegance and beauty to her personna. Her deep neck blouses and a lovely embroidered shawl gave a new defintion to the Quintessential Indian beauty.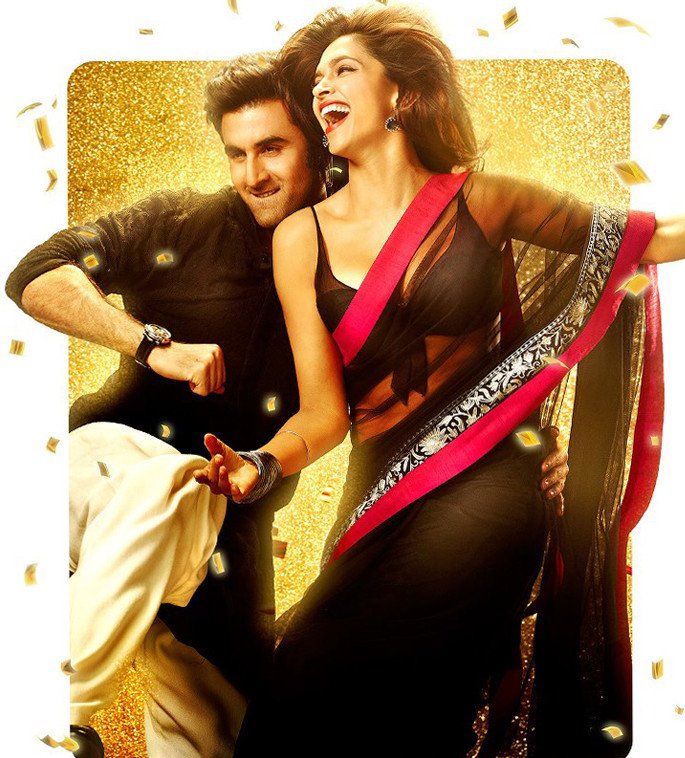 4)Ye Jawaani hai deewani – Deepika's fashion in this youtful entertainer about career, decisions and freindship, became extremely popular. In the first half of the film, she is the shy, nerdy girl who wears cute summer dresses, denim skirts, ballerinas and gladiator flats.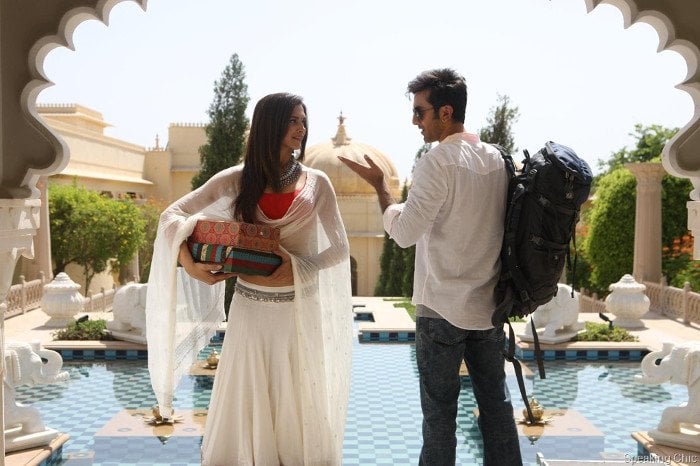 In the second of the film, she transforms into a confident and stylish diva wearing strapless cholis, sheer blouses, chiffon sarees, tie the knot blouses. She sports red hot lips and oodles of bronzer to attain the sexy diva look.