Have you been invited to a cool and fun beach party this weekend? Are you planning to hang out with your friends in the evening enjoying the cool breeze at the beach? The fashionista in you might be thinking what could be right for the beach whether it be shoes, make-up or hairdo.
For starters, heavy and full fledged make up for the beach is a complete no-no. After all, a visit to the beach should be all about letting go, staying casual, being fun and feeling free. You don't want to be all made up for a cool and casual hangout at the beach!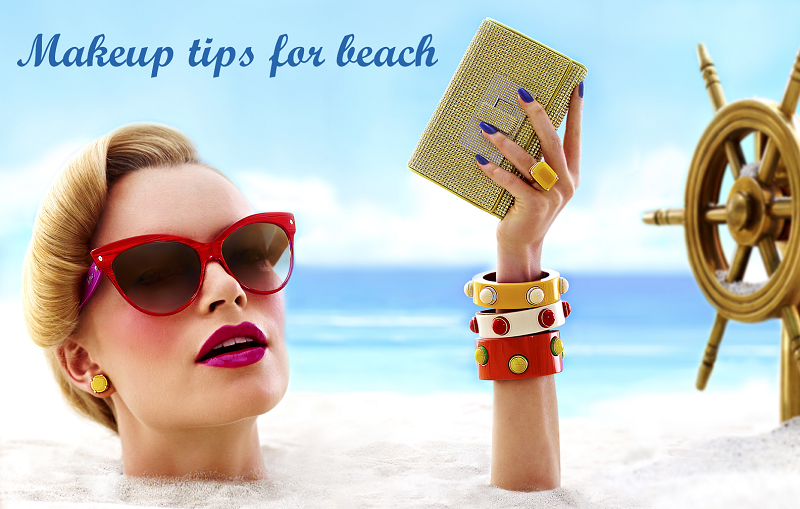 From hairdo to make-up, keep everything casual, cool and sassy. Here we present fun make-up and styling ideas for your day out at the beach:
Sunscreen is a must: For your day out at the beach which could be a casual, lazy afternoon beach party to a beach wedding, it is the first and foremost requirement to apply generous amounts of sunscreen. Apply sunscreen on your hands, legs and most importantly face – After application of sunscreen, leave it for 20 mins for the cream to blend in and stay.
Tinted moisturizer
Humid weather at the beach will not be a pleasant sensation. Therefore, avoid going for heavy foundations and concealers which can be greasy and smudge badly. Instead opt for a light tinted moisturizer with SPF. It will give a pretty, natural glossy sheen to your skin and keep away the UV rays!
Looking Sun-Kissed
Dab some pretty shimmery bronzer on the apples of your cheeks, on the forehead, temples and chin. Apply natural and pretty hue blush like soft pink powder blush on the cheeks.  Apply a translucent powder to help the make-up stay for a longer period of time.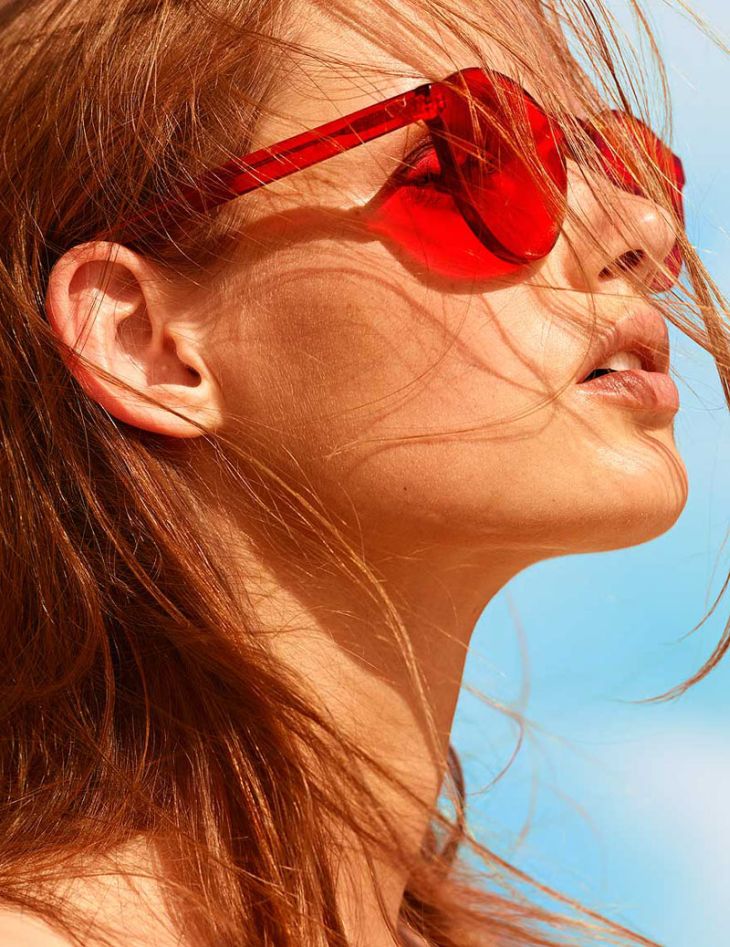 Eye make-up
Perhaps a girl's best friend when it comes to make-up is waterproof mascara! Use the lengthening formula mascara to add twirl and curl to your eyes. Go for natural colored eyeshadow like browns and peaches to enhance your eyes. Ensure you are applying a waterproof mascara so that it doesn't come off and smear when you get into the water!
Hairdo
You could sport freely flowing glamorous waves at the beach or opt for pretty braided hairstyles. You could try fun side braids, chic buns or the famous fishtail braids to look pretty and natural at the beach.
Lips
Do not opt for sticky lip gloss which might smear to your lips or get on your hair. Instead opt for natural, tinted and juicy colored lip balms which will keep your lips hydrated, soft and give a soft lovely touch. It will give the perfect touch to your make up without looking over the top!
Do not forget to take your glamorous shades with you. Also take with you a nice book to read up, ipod/music on phone and a camera to capture all those fun & cool moments at the beach.