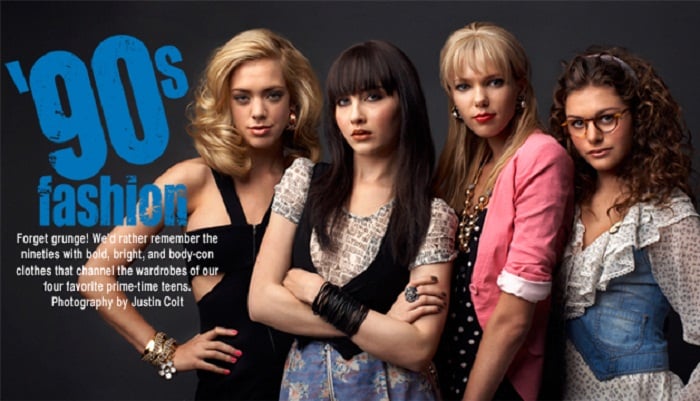 The funniest thing about fashion is that almost every trend witnesses a comeback in some way or other. You can either blame it on people's taste which quickly gets bored of the current trend and therefore, sneaks back into the history or you can also tag some of the bygone trends as timeless and evergreen due to which they are never out of fashion.
If you have spent your childhood watching Small Wonder and Mahabharat then this post is going to refresh your memory once again. If you've noticed some of the popular fashion trends from 90's are back in the circuit now. While some of these trends are back with some modification, others supposedly did not require a revival. Do have a look!
#1 The return of crop top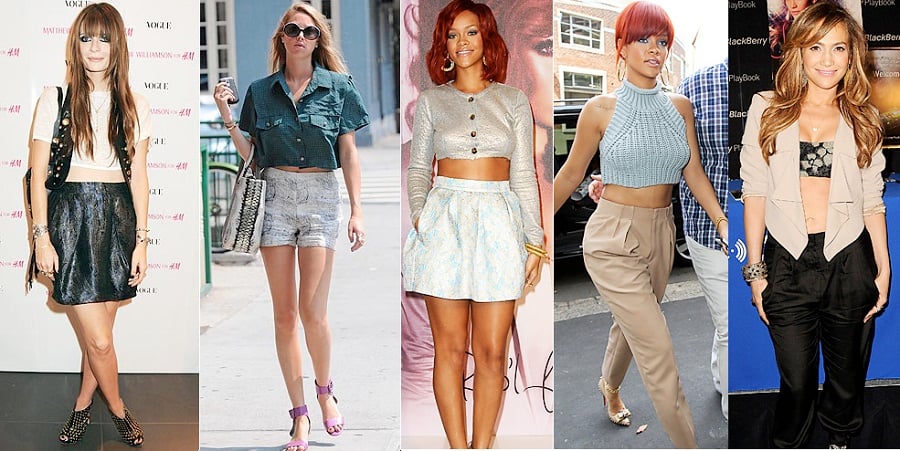 This is probably the biggest comeback item from 90's trends, especially after Rihanna and Miley Cyrus were frequently seen donning this bygone fashion staple. These days, you can locate atleast 5 out of 10 teenage girls wearing a cropped or midriff top on the street. From turtlenecks to plunging necklines, full sleeves to tanks and from patterns to solids, the crop tops are now seen in a variety of style appealing the modern edge.
The top has now recently upgraded from a regular wear to party wear at the night clubs.
While we will always consider 90's as prime of our childhood, it's really fascinating to see the return of these popular fashion elements.
#2 Dark lipstick with matte foundation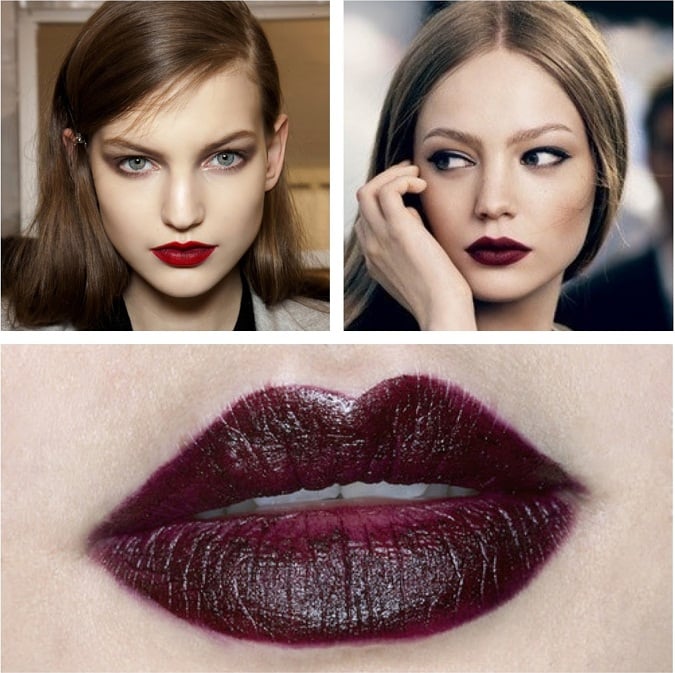 The evergreen Bollywood diva, Rekha has been loyal to this look for decades now. Popularly known as the 'Brenda' makeup, it was made popular by the ex supermodel Cindy Crawford. While the black honey lipstick shade glamorously accentuated her mole; the entire guys' world fell for her seductive face. This dewy matte-finish bold lips are back once again only to refresh our 90's memory.
#3 The return of flannel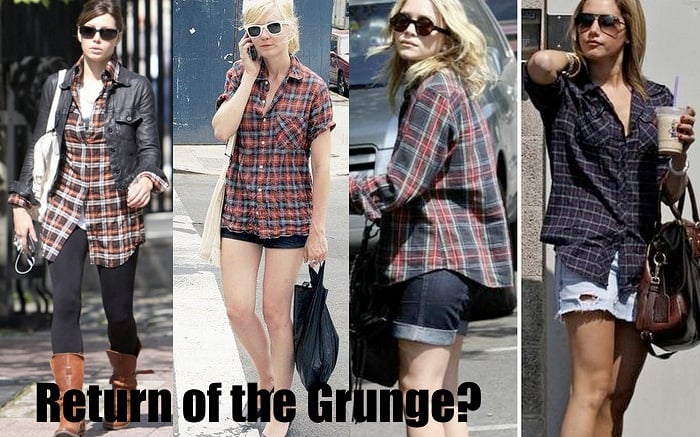 From Katie Homes and Gewn Stefani to Kim Kardashian, Rihanna and Miley Cyrus, everyone is seen donning an over sized flannel these days. I only came to know about this fabulous fashion fabric after watching Small Wonder. Remember Jamie Lawson, the son of Ted Lawson, who often used to be seen in flannel shirts? Well, I am not talking about kid's fashion here but yes, the flannel factor was commonplace in those days.
This pretty stuff is back with a bang. Flannel for life!
#4 The return of ripped jeans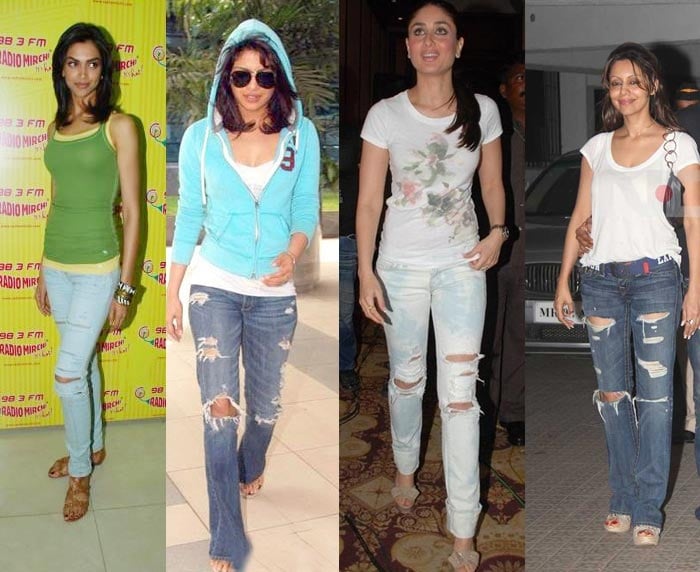 Almost every girl and boy who had flare for fashion in 90's, had a pair of must-have ripped jeans in her closet. Even my brother had one, which he adored a lot. From Anuskha Sharma, Deepika Padukone and Priyanka Chopra to Salman Khan, Shahrukh Khan and Akshay Kumar (oops! am I talking about heros from 90's? grrr) whatever, the ripped jeans are now commonplace in Bollywood, thereby running off at mouth for this fashion emergency. These notorious fashion trends are back once again with a glamorous touch.
#5 The return of Doc Martens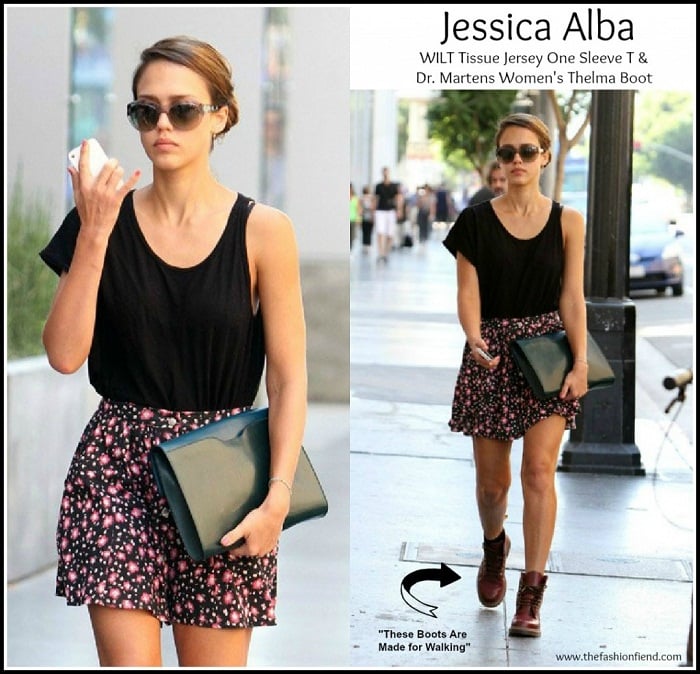 Whether the pair was a 8-hole cherry red shoes or butterfly holed Mary Janes shoes, I used to admire them in my childhood without understanding any of the skinhead subculture aspects of this fashion trend. And now when I see Hollywood celebs like Gewn Stefani, Jessica Alba and Emma Watson wearing these shoes, I realize how versatile these shoes could be. While you can don a complete tom boyish look pairing them with skinny jeans and tank top, on the other hand you can come out being all feminine by pairing it with tights and skirt.
#6 The evergreen hoop earrings
It would be wrong to tag these accessories as 90's because I have even seen 50's and 60's actresses including Madhubala and Sadhna wearing hoops. However, these timeless earrings became high on fashion during the retro days. Whether they were huge, small, plain or embellished, they were a favorite fashion accessory for women.
[sc:mediad]
These days, almost every celebrity is seen wearing those ear pieces from Jessica Alba, Angelina Jolie, Jennifer Lopez to victoria Beckham, Deepika Padukone and Sonam Kapoor. If you don't have one of such kind then go and grab one to enjoy this revamped trend.
#7 Babydoll dress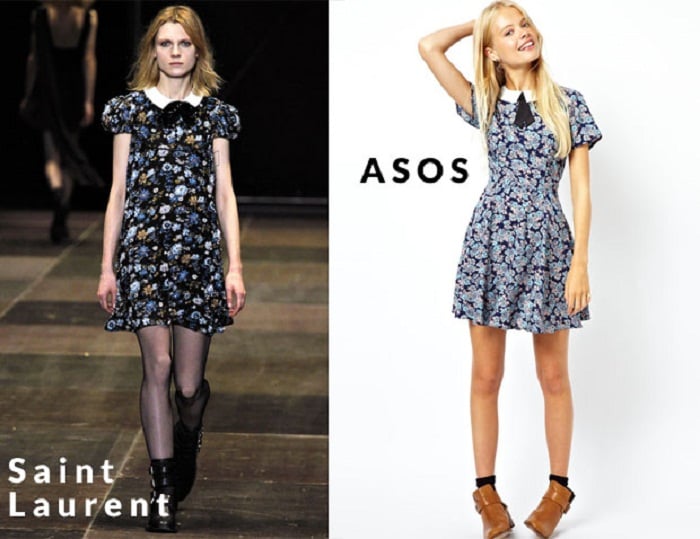 Often paired with tights and Dr. Martens shoes, this dress was a must-have fashion staple in almost every American girl's wardrobe. Whether it's the flannel version or floral printed, both were a huge hit those days. Now, they are back once again with a modern twist to suit the taste of today's generation. Whether it's the original design or the new age version, I just love them all.
#8 The return of plaid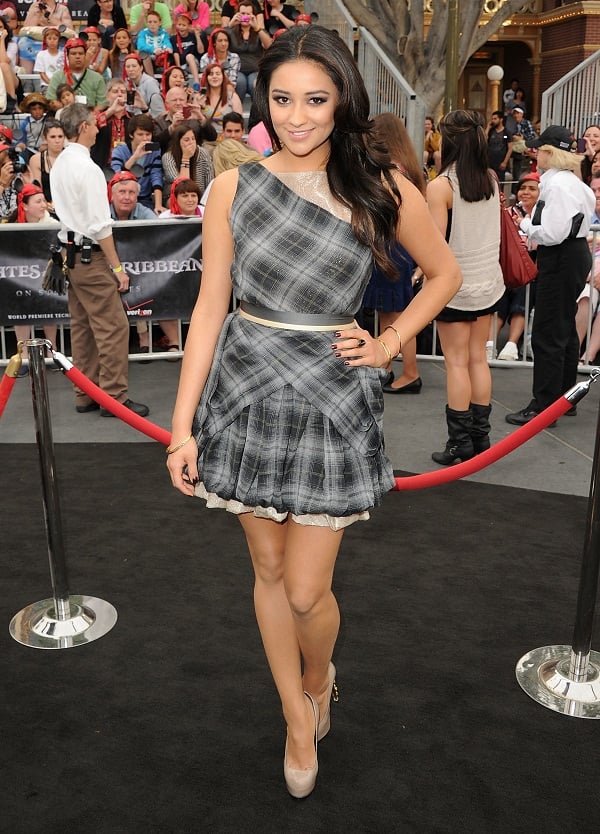 Plaid has actually never gone out of fashion and if you've noticed it has popped up a lot more this year than the recent years. The only difference we notice is that unlike the Cher Horowitz days, the plaid skirts, pants and blazers are now replaced with button downs. Remember the popular movie, Clueless from 90's?
#9 Printed tights

When our fashion predecessors wore them bravely, why can't we especially when they are now back since Fall/Winter runways? As we sit lingering over our hot coffee fighting with chilly mornings, the Fall trend parade has already arrived with some 90's revival including the printed tights. Well, I am not at all asking you to pay a tribute to the home culture and respect the EDM's days by wearing multi-colored tights. Instead, the market now offers you tights in some cutting-edge versions and styles. Go for it!
#10 Overalls
Google searches show that 90's overalls are back in style and credit goes to Miley Cyrus. It won't be wrong to call her 90's fashion ambassador as this year she has done nothing but displayed some insane facial expressions, raunchy stage performances and donning a list of 90's fashion. The list includes creepers, doc martens, daisy chain chokers, vintage items, overalls and not to mention her Halloween look as Lil' Kim circa 1999.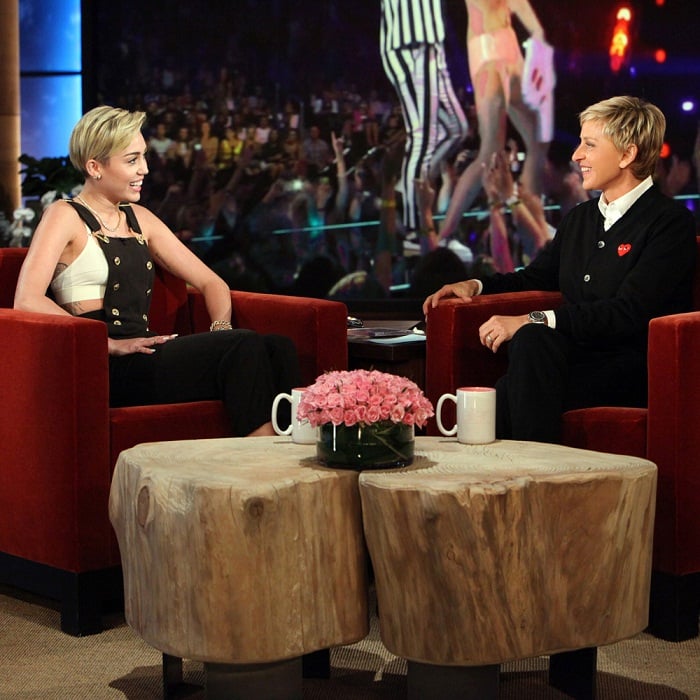 Now talking about overalls, this year something special happened – two of the biggest patrons of 90's pop music NSync and TLC reunited to bring back the 'Overalls' factor. And by pairing it with a crop top at Ellen, Miley just paid a rocking tribute to these timeless fashion staples.
Hope this post brushed your memory!