Is it not annoying when you get a menacing pimple right on a prominent spot on the face? Has it come up before your best friend's birthday bash or a family get-together? Though we believe in long-term plans for keeping the pimples at bay, we also abide by quick-fixes to cover up those pesky, problematic pimples.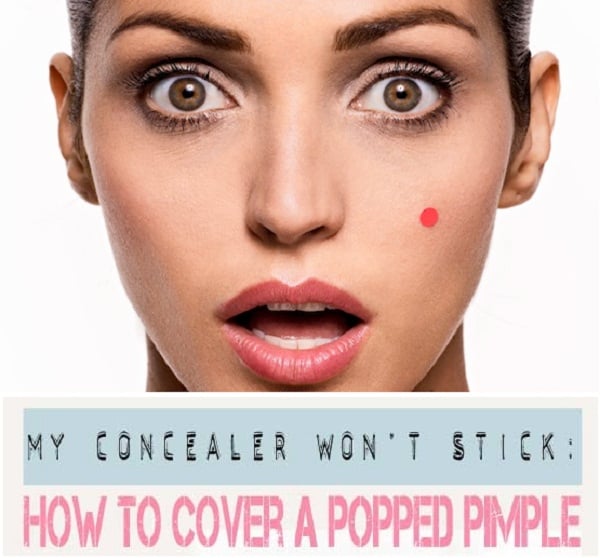 Carefully conceal away zits and pimples to make your face look flawless and beautiful. These temporary fixes work well in times of emergency! Use these clever make-up tricks to keep the annoying pimples covered and well-hidden:
Wash your face
First, wash your face gently with a salicylic acid based cleanser. Then dab it dry gently to keep your face fresh, dry and clean. You can try Neutrogena Oil-free acne wash to prepare your face for the make-up to cover the pimple areas.
Moisturize
After this apply moisturizer on your face which should be oil-free. Then apply some astringent or toner on the pimple to avoid a bacterial flare up and reducing the excessive oil content. Use Lotus Herbals Aloehydra Aloe Vera Moisturizing Gel which keeps the skin free from grease and reduces further breakouts.
[Also Read: How To Remove Pimples In One Day]
Conceal
Then, let the concealer run over it smoothly by using a fine tipped brush. Remember that you need to use a concealer which is close to your skin tone otherwise this trick won't work. Use a brush to blend in the edges in a soft, and light swirling motion. You could try the L'oreal Paris True Match Concealer which offers light to medium coverage and does not give a cakey appearance.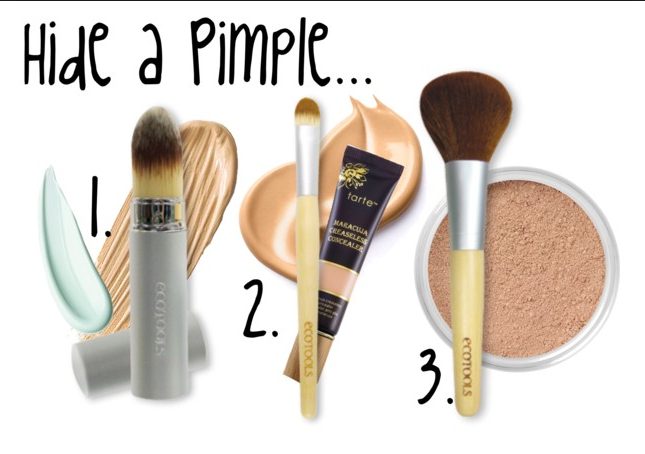 Powder it
After applying the concealer,the next step is to keep it on by using translucent powder which ensures the concealer stays for the whole day. Apply it with soft blending brush to make sure only the required amount of powder is applied.
[sc:mediad]
Foundation
Nest, apply mineral foundation over the face. On the blemished areas, lay more emphasis and ensure the foundation is dabbed gently. On other areas, just use the brush to buff the face and apply foundation. Try out Maybelline Mineral foundation for sensitive skin which keeps a tab on breakouts, acne, rashes, irritation and skin redness.
Voila! The pimples are covered tactfully with the face make-up which has been blended in successfully.
Bright lip & eye colors
Another trick to successfully conceal pimples is to paint your lips in bright colors to take the attention away from the pimple areas. You could also opt for dramatic eye shadows which make your eyes look stunning and bigger. You can successfully take the focus away from pimples and blemishes and redirect the focus on your gorgeous face.
You can also follow youtube tutorial to cover your acne with make-up. You would be surprised to see such extreme and drastic cases of acne which have been concealed with make up. However, we recommend you go to the doctor in case of extreme acne or skin breakout conditions and rely on make up only when it is a slight issue.
Check out this tutorial where the girl has skilfully covered her acne with make up