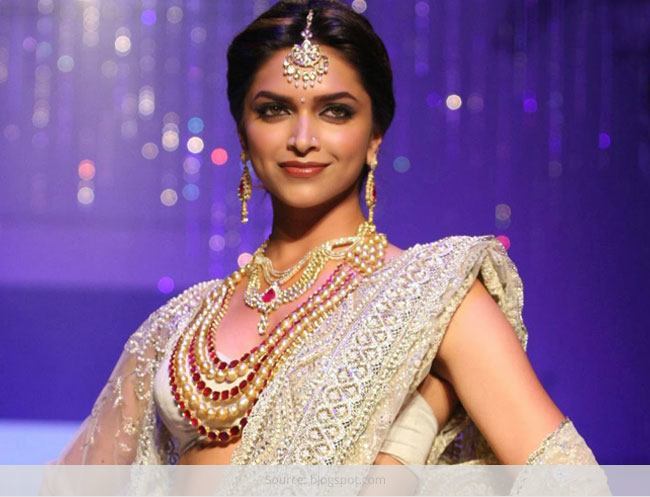 Indian women know their fashion pretty well, and are flaunting it more than ever before. They have an idea about all the right fashion statements that can glam up their look instantly. Give them the right statement piece and they'll show you how to turn a drab outfit into a fab one.
Here's listing Top 5 fashion statements that suit only us India women and are proud of flaunting them.
Bindis
A traditional attire is incomplete without a bindi. To us Indian women, simply sticking on a bindi is the ultimate fashion statement. It adds a dash of Indianness to any attire that we wear. What's more, the age old trend is now catching up with fashionistas all around the world.
Sindoor
"Ek chutki sindoor ki keemat tum kya jaano Angrez babu"! Sindoor is a red pigment aka vermilion applied by a married woman in the parting of her hair. In India, sindoor is considered to be a crown of a married woman. Our Bollywood celebrities these days are proudly flaunting their marital status by sporting sindoor in their hair partition.
Nose rings
Nose jewelry is back in trend and is here to stay for a very long time now. This accessory, just like bindis, too has gone global. Thanks to Bollywood babes like Sonam Kapoor and Vidya Balan, the nose ring is a rage among Indian women.
It is believed that a nose piercing eases child birth.
[sc:mediad]
Jhumkas
This is one accessory that will never run out of fashion and has always been a hit with Indian women. Nothing makes a woman happier than owning a piece of jewelry that she desires the most.
Chooda
Wearing red and white bangles aka chooda is a significant mark of a newly wed bride. And no one better than an Indian bride can carry off this style statement with Indian as well as western outfit, with panache.