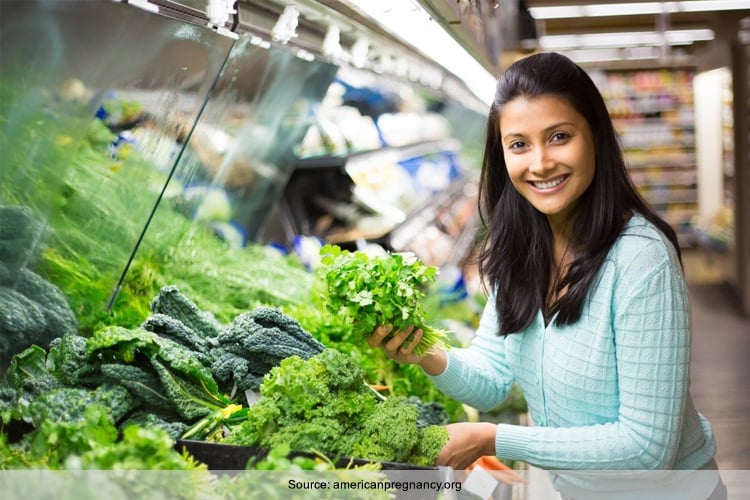 People are becoming more health conscious and are switching to a healthier lifestyle these days. Eating the right healthy food is the way to start off a healthy lifestyle for you and your family. This is the reason why organic products have become increasingly popular because of the safe measurements for consumption, unlike the commercially available ones. Even though organic food might be a little expensive than the veggies you buy from the local market, organic produce is the safest choice.
What is Organic Food?
As mentioned above, organic food is very popular. People prefer organic food because of its healthier benefits. This reason is justified because there is a surge in demand for organic food for the past five to six years. But do you know what is organic food? This article will explain to you not only about organic stores in Hyderabad but also the benefits of organic foods.
Organic food is referred to food items that are prepared as per the norms of an organic certifying body. Overall, organic food is prepared and processed without the use of any chemicals. This can mean that organic food production does not involve the use of chemical fertilizers, pesticides, or preservatives.
The USDA categorizes food products into following segments:
100% organic should contain 100% organic ingredients.
Contain at least 95% organic ingredients.
Contain at least 70% organic ingredients.
Contain less than 70% organic ingredients.
Benefits Of Organic Food:
There is little scientific evidence which proves that organic food is better in quality than chemically processed foods. Because of this reason, FDA and USDA clearly stated that non-organic food is as healthy compared to organic food. But, there are also some scientific studies which prove that organic milk and organic tomatoes are better than non-organic varieties. Studies have also stated there are additional health benefits of organic food compared to non-organic varieties.
The following points will help you understand the benefits of organic food in a better way.
Improves Immune System
Promotes animal welfare
Reduces presence of pesticides
Tastes better than non-organic food
Boosts cardiovascular protection
Ensures health safety for all
Prevents cancer and premature ageing
Where can you get Organic Food?
Local organic food markets
Retail chains such as Walmart or Whole Foods
Commercial stores that also stock organic food
Where can you find Organic Food Stores in Hyderabad?
There are a lot of options to procure the best of organic vegetables and fruits in Hyderabad through numerous initiatives and options to meet consumer demand. Here is a quick guideline on where to shop for organic foods in Hyderabad.
1. 24 Mantra Organic Store
This organic store was founded in 2004 and is considered as one of the best choices for those who love organic food products. They have a wide variety of products including cereals, pulses, spices, juices, cookies, and breakfast products. It has over seven stores across Hyderabad making it one of the most popular and convenient stores to purchase organic foods.
Location: Rd No-12, Banjara Hills, Near Ministers quarters, Hyderabad.
Phone: 040-2330 0202 / 303 / 404
Location: 3-6-504, Street No-6, Hyderabad.
Phone: +91 40 6456 1433 / 9701062289
Location: 1-1-31/11/32, Phase-2, Adjacent to Temple, Road No. 11, Saket Colony, Kapra, Hyderabad.
Phone: +91 40-2714 9909 / 9849699018 / 9550691924
Location: Plot No: 72, HIG, 3rd Phase, KPHB Colony. Opp. Manjeera Water Tank, Hyderabad.
Phone: +91 7032708092
Location: 4 – 53, Street No: 8, Opp: More Super Market, Hyderabad.
Phone: +91 7032708093
Location: G11, Ground Floor, Aditya Arcade, Ishaq Colony, Hyderabad.
Phone: +91 7032708094
Location: 172 & 173, Vasavi Colony, Road No. 4, Nearby Ashtalakshmi Temple, Kothapet.
Phone: +91 7032708095
2. Jiva Organics
Jiva Organics is a Hyderabad based multi-product organic food store which is quite popular in e-retailing. Jiva Organics has gained popularity in the top ten lists due to its efficient and fast-free home delivery service where orders can also be place through phone or email followed by a quick delivery.
Location: Tara's 95 Parklane, Secuderabad.
Phone: 9493428642
3. Hyderabad Goes Green
This store was established in 2010 and it quickly rose to popularity because of its wide range of organic products like cereals, spices, pulses, and cooking oil. The store also has other range of popular organic products like face wash, soap, and henna powder.
Location: H.No:8-2-334/14, Road No.3, Banjara Hills, opposite Testa Rossa, Hyderabad.
Phone: 040-7416790905
Location: Near Raidurgam Police Station, Raidurgam-Gachibowli Main Road, Hyderabad.
Phone: 040-60504599
4. Dharti Organics
Dharti Organics is popular for its naturally grown Banganapalli mangoes and other organic vegetables and fruits. It is also popular for its products, especially like organic bread, cornflakes, whole grain pasta, and khakra.
Location: B7, Film Nagar Road No.7, Jubilee Hills, Hyderabad, Andhra Pradesh, 500096
Phone: 9177882260
5. Sahaja Aharam Cooperative Federation
This organic food store in Hyderabad boasts of a wide range of organic products and is available at cheaper rates. This agency is also popularly known for its organic food products in Hyderabad because of its unique features of delivering to different areas.
Location: 12-13-445, Street no.1, Tarnaka, Secunderabad-500017.
Phone: 040 6526 8303
[sc:mediad]
6. Bio India Biologicals:
This store is certified by the Government Authority with huge selection of pure natural plant-extracted oil. Their natural foods products are also popularly used in other stores. The store has garnered huge attention since its inception. The public also love the store because of their heavy discounts .
Location: 406, Block-D, Shanti Gardens, Nacharam, Hyderabad-500076.
Phone: 0091 40 6550 5187
7. Goodseeds:
The company is highly regarded for its unique natural products obtained from different Indian areas. Their range of authentic products varies from fruits, vegetables, grocery items, snacks, and beverages. Their wide availability of products has made their store a popular one-stop solution for organic products in Hyderabad.
Location: Plot no.: 224, Prashasan Nagar, Jubilee Hills, Hyderabad.
Phone: 7207173337
8. Arogya Rahasya:
Arogya Rahasya is a reputed natural organic store known for their use of natural medicines and organic food items. This store also stores fresh organic vegetables and fruits, and also popular for storing Banganapalli mangoes and other organic fruit and vegetables.
Location: Location: SRT.214, Jawahar Nagar, RTC'X'Roads, Hyderabad.
Phone: 9849015638
9. Sristi Naturals:
Sritsti Natural specializes in chemical-free rice, brown rice, wheat, and pulses. They also store fresh vegetables and fruits on a timely basis. Their rice quality is excellent making it a popular choice in Hyderabad. They also a whole wide range of rice varieties.
Location: Shop no.:1, Jal Vayu Vihar, Kukatpally, Hyderabad.
Phone: 91-9866647534/9866421534
10. Akshata Organic Whole Wheat:
Akshata Organic Whole Wheat is a multi-brand organic and natural store which has the most unique of organic food products. They also have the widest range of organic pulses and wheat, dish-wash powders, and floor cleaning products. Their products are natural and safe to use without any side effects.
Location: 504, Uma Enclave, Road No.9, Banjara Hills, Hyderabad.
Phone: 9819890013
Other Organic Food Markets
Look out for The Good Seeds First Sunday Mela that is conducted at Saptaparni in Banjara Hills. You can also make regular visits to organic food markets conducted at Lamaakaan and Our Sacred Space on few weekends. Such markets have the widest range of fresh organic produce and also unique eco-friendly and organic products. Other places to look for organic foods are Nature's Basket, Fab India, and several supermarkets with stocked organic products. You can also look for these stores under brand names such as Down to Earth, 24 Letter Mantra, Organic India, and Pro Nature or look up for organic food online.
So what do you think about these organic food store in Hyderabad? Or, have you been to any of these mentioned organic food stores in Hyderabad? If so, then how was your whole experience? Do share with us in the comments section.