September is a month brimming with celebratory dates, including Ganesh Chaturthi. This year it starts at the beginning of the month, and any big festival as this call for the best of traditional wear. During this festive occasion, one is expected to attend a lot of social visits. Even if you are celebrating the event at home, you'll be expected to step out to participate in the celebrations.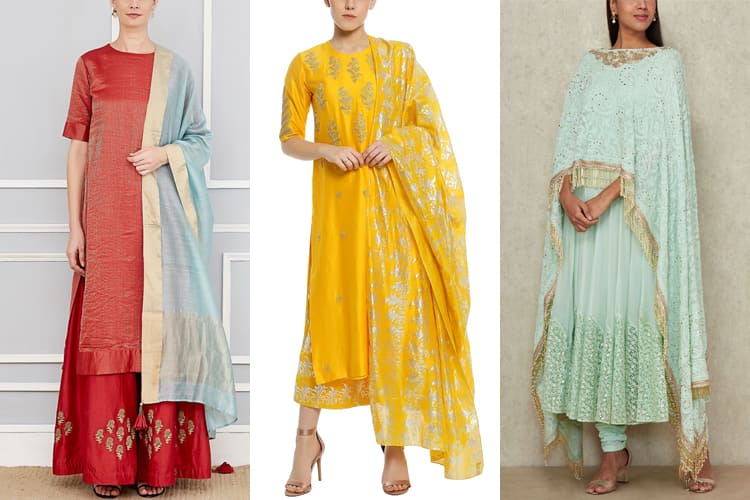 People take this occasion seriously, so its' essential that you dress for the part. Whether it's an exquisite floor-length lehenga or silk saree, try to look your best when attending a social gathering. If you are hosting at home, you can opt for light lehengas, kurtas, and saris.
10 Outfit Ideas To Look Your Best At Ganesh Chaturthi Festivities:
Scroll through our top ten statement-making looks for Ganesh Chaturthi:
1. Embellished Lehenga Set:
Looking for a perfect outfit to blend with Ganpati social festivities? Try a minty fresh lehenga set instead of usual muted tones. Or go for desirable hues like mint green, dusty rose, or powder blue matched with beige and tan. Far from boring; a lehenga set in a similar palette will definitely work for you. You can take it out to a fancy festive celebration in no time flat.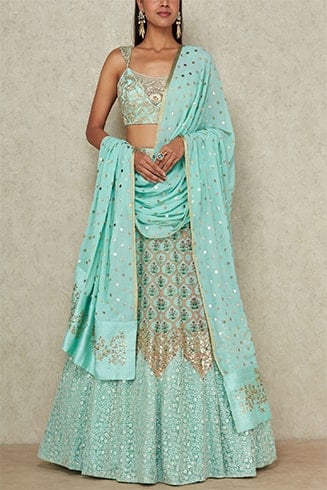 2. Floral Anarkali Set With Dupatta:
There's something so elegant about a floral anarkali set for an evening-try this standout set with an unusual combo of dupatta. Whether you go for floral or other prints, an ensemble that makes the part is always appropriate for a festive Ganpati party.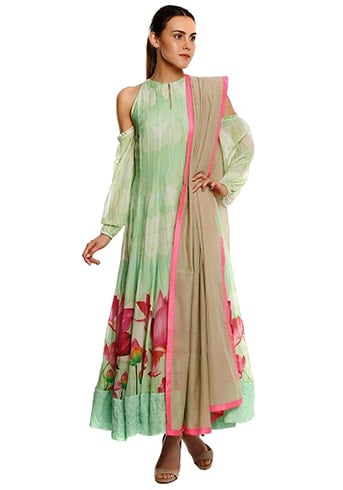 3. Kurta Set With Draped Dupatta:
This look is another formula down for Ganesh Chaturthi outfit ideas. Great kurta set plus a draped duppata equals major occasion stealer moment.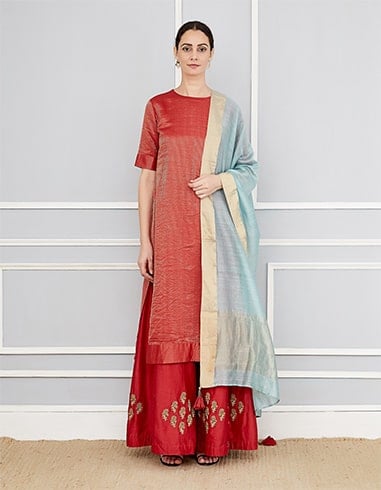 4. Tye And Dye Saree:
Go for something traditional yet cool this festive season, like this striking red tye and dye saree. This one is for blending it with the people whether its' at a home or social gathering.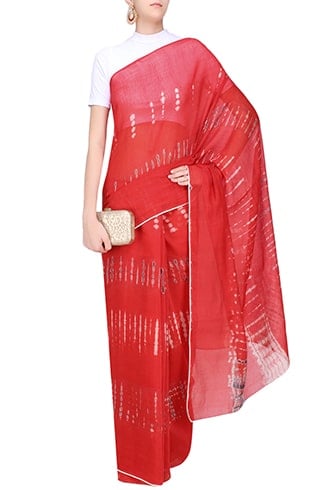 5. Zardozi & Zari Embellished Kurta Set:
Want to know the trick to look festive but not loud when trying on ensembles for Ganpati? Stick to femme designed kurta sets in soft shades with zari detailing-it's traditional with an edge!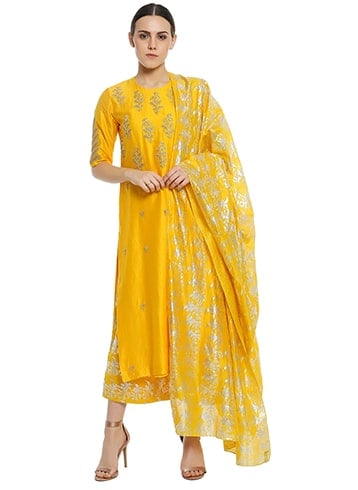 6. Cape Style Anarkali:
Nail that perfect mix of vintage and contemporary with this easy formula: anarkali + cape + glam jewellery. A sparkly anarkali set like this one are the way to look festive for the celebrations, without going out all-red.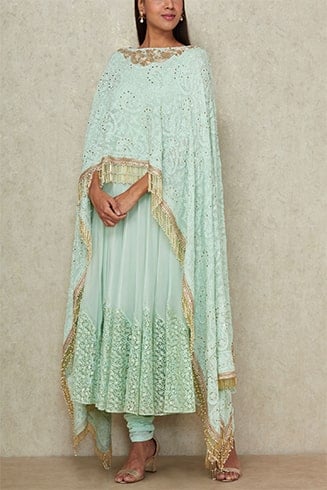 7. Lehenga Set with Pearl Work:
And you can totally wear a lehenga set for a Ganpati party, too. Just go for a softer hue and pair them with major heels and simple accessories.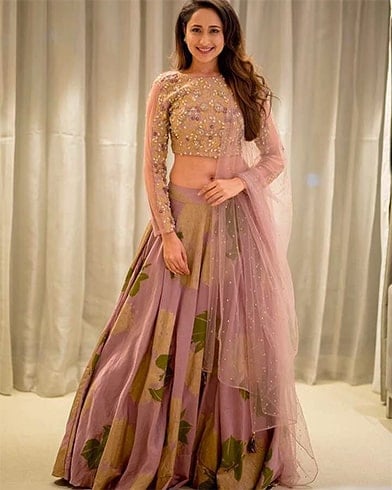 8. Sharara Set:
A sharara set is no-brainer for this special festive occasion. If your style is more girly try one with a fresh tone for added fun.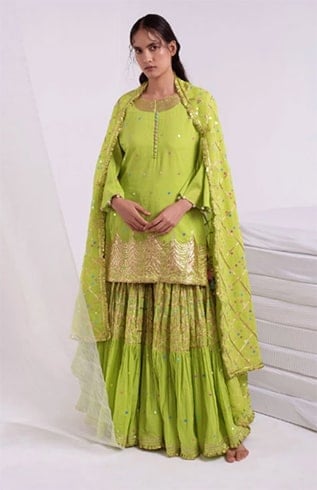 9. Handwoven Saree with Kadhiyal Border:
Add a traditional touch while attending an auspicious Ganesh Chaturthi function. A handwoven saree can make you stand out twice as bright. Wear with a matching blouse to add the perfect amount of edge to the festive look.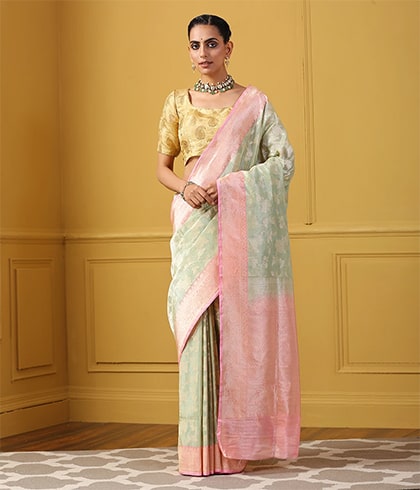 10. Multicolored Organza Sharara Set:
We're not sure that this needs any explanation of why they are great for Ganesh Chaturthi occasion. It manages the cross the line between the 'comfies' and 'glam'. Perfect.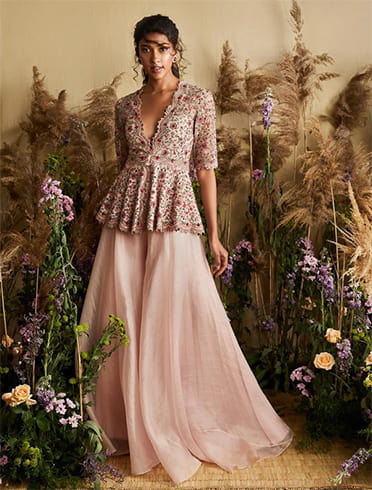 These are the type of traditional outfit that you can wear for Ganesh Chaturthi going outside or even playing host at home.