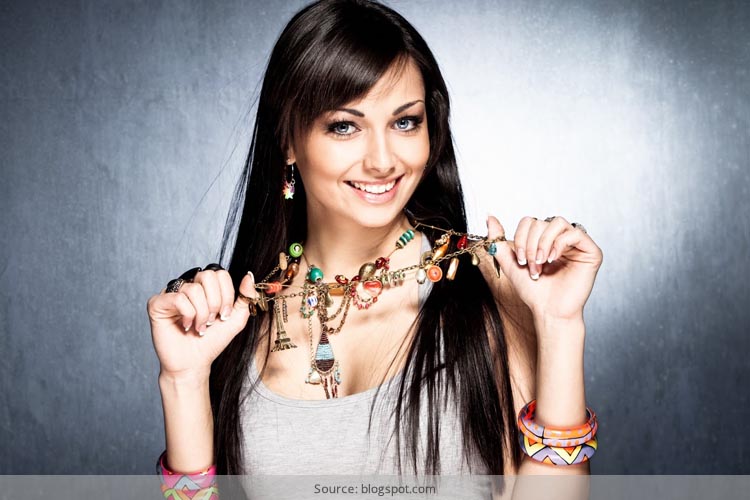 How often at the last moment and while at work have you been told to come for a party, only to reject the idea because what you are dressed in isn't party wear? This seems to be a quandary for many, which is why accessories are a must to wear to transform the look instantly. A quick change can come through accessories, we know it but don't know how to style up. And that is why we are here to help you learn how accessories- five of them in your wardrobe can actually help change a look! Read on!
[Also Read: What Are The Different Hair Accessories For Long Hair]
Quickies We Love
A quickie is what we desire, and we are talking about Clothing accessories to fashion accessories here.
1. Always have a summer jacket in cloth or faux leather with you. This is because summer days call for an evening chill out session most of the times, and you shouldn't be caught unaware, only to miss out on the fun time and moments your colleagues would be enjoying. Faux leather jackets, light denim jackets, summer coats etc are best to stock up on as clothing accessories must-have's- they overhaul the look and statement you are bestowed with, wearing your office wear with them as well.
2. Chunky charm bracelets, a chic neckpiece or midi rings and armlets too, if you can carry at least one of them in your bag, your evening would be made. Neutral tones are the safest bet to wear and flaunt, and the best part is that you can actually pair them up with any outfit. If it is a formal gathering you are going to, we would look at rose golds to silver, oxidized to copper and bronze beauties to oomph up the fashion factor with whatever you wear. Cuff the trousers up and fold the sleeves of your shirt, or simply drape your chunni well around the neck so that the embellishment you wear gets noticed well.
3. Scarf it up girls; a style that simply makes awesome fashion statements and changes an outfit in a jiffy. Scarves in prints and patterns can bring on a party look, and the solid colored ones can balance the scene when your office wear is already embellished. Match the shade of the scarves with that of your shoes, wear party makeup, a topknot or a high ponytail, and in ten minutes flat you are ready to hit the party scene. Who says we women need more time to doll up? Not when you have accessories such as scarves to save the day!
4. Shoes are the next best thing after diamonds for women, and we mostly are shoe girls at heart, aren't we? Irrespective of the scene at work, the right pair of shoes can make the day seem beautiful. The right shoes can also make the shabby drab office wear look chic for the party evening out after work hours too. just ensure that the shoes and the scarves or the accessories you wear match up with one another in shades and hues. Swap the sandals and the lace up gladiators worn with the sarees and salwars for heels- a little height for the party scene brings on a divaish effect as well.
5. Hair accessories are must-have accessories for women too, and they work like magic solo or paired with other chic accessories as well. Now if you don't have the right accessories or have no time to doll up soon for the after office party, a chic hair accessory can change the overall look. What you could do is to wear the hair accessory with a chic hair do, or simply wear it with well-brushed and combed hair. There would be an instant look and transformation that comes through, and it wouldn't seem as though you have tried too hard.
Do let us know what fashion style accessories you have worn have changed your looks in an instant, and send us pictures for the same for the world to view. Remember, every girl needs to have a box full of accessories or a wardrobe with a shelf dedicated to style statement accessories- else how would you make an impression on the colleagues? No more missing parties okay!