Now move over Met Gala, we don't have enough time to brood over a single event for like forever. The most recent and hottest event that showcased all the heavy weights in fashion circle have gathered in Cuba for the launch of Resort 2017 Collection by Chanel. A historic runway, the like of which has never ever been witnessed.
[Read More: Who Wore What At The Met Gala 2016]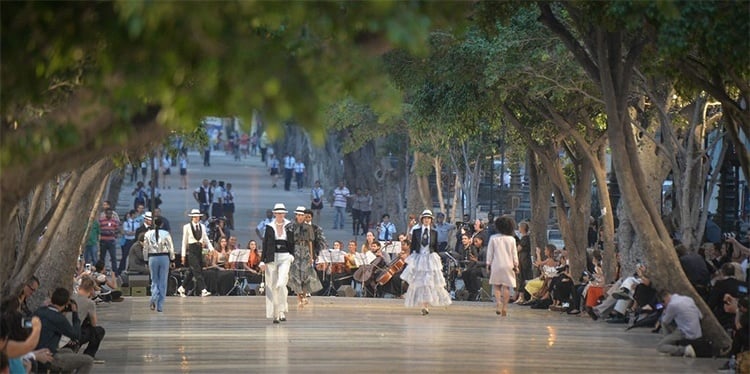 Indeed this was a busy week for those who live by fashion, quite tough to imagine the week isn't anywhere near end and still keeping fashionistas on their toes with one epic occasion after another. If you have a moment to breathe, we bring you all the glimpses you need to eye from Chanel's Resort 2017 collection launch straight from Cuba.
As the mood of the evening was colorful the invites were bang on – could they come up with anything better, my guess is – no.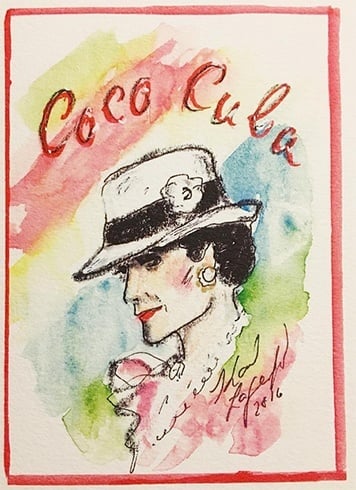 Color was splashed not only on the invite, but even beyond our imagination. Cars, painted in all the hues of the rainbow were sent out for guests.
Though the Brazilian super model has retired from the runway, guess she could keep herself too far from this style event. Check out Gisele all bright in her vibrant ensemble.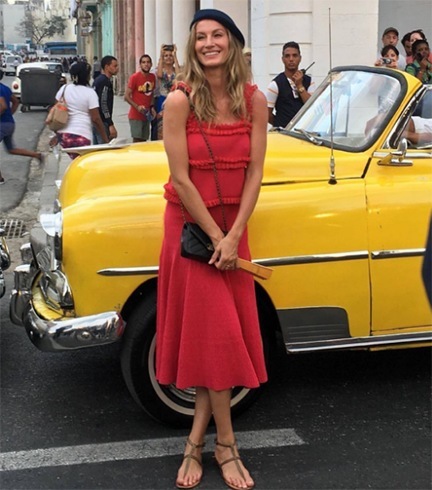 Meanwhile we also caught Lindsey Wixson channeling the Chanel vibe.
[Also Read: Day 0 – Neeta Lulla Sets The Bar For IBFW 2016]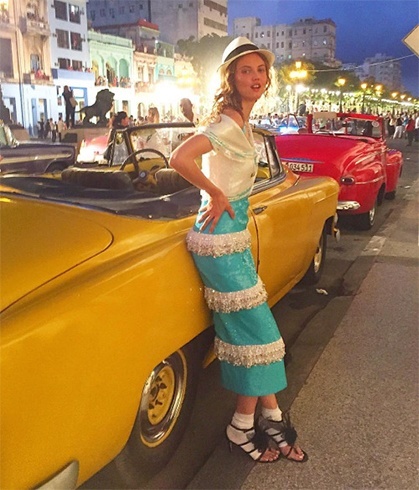 All the clothes displayed at the ramp had a signature of the designer's expertise with retro Havana. Take a look yourself.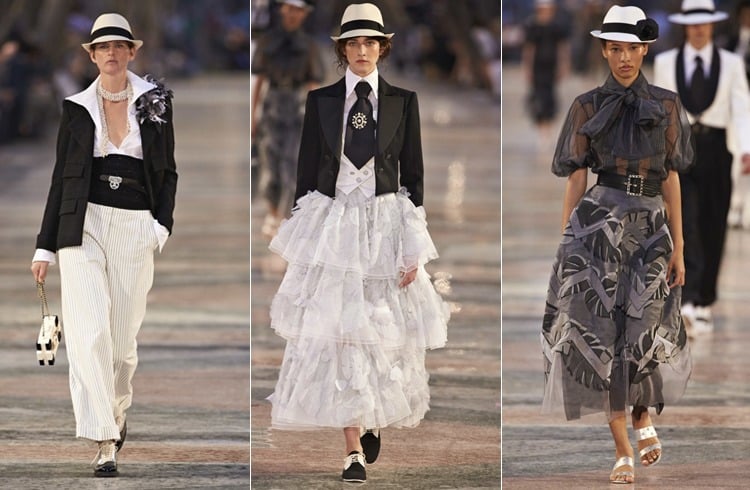 Also, the old Hollywood vibe of an ankle length dress allowed enough space and flexibility for one to dance one's heart out.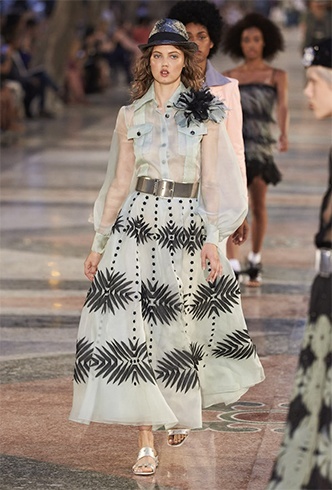 There was a special place reserved in the look book for panama hats, and it blended perfectly into the entirety of every model.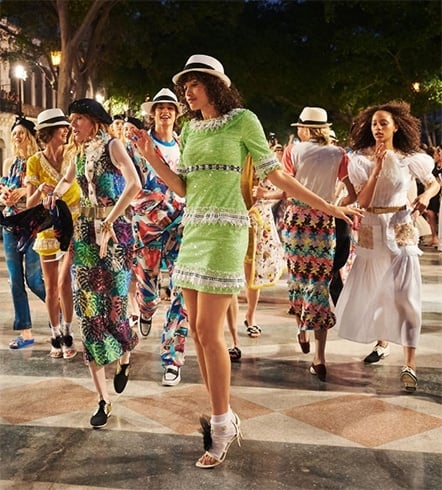 Amidst the retro attires there were also a few models who sported berets to break the monotony of panama hats. Of course, every show needs a little sprinkle of spice, aint it?
[sc:mediad]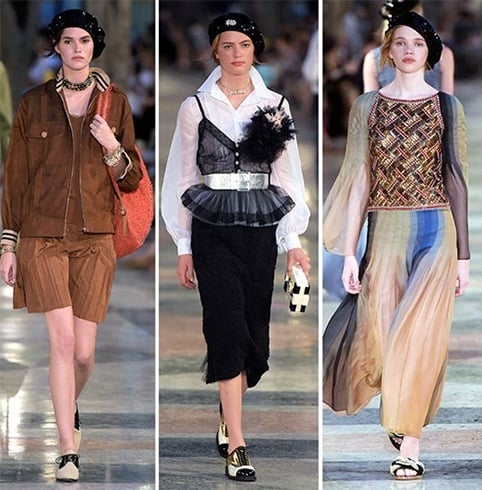 The cap toes, signature of the designer we also seen at the ramp. And were they much coveted or what?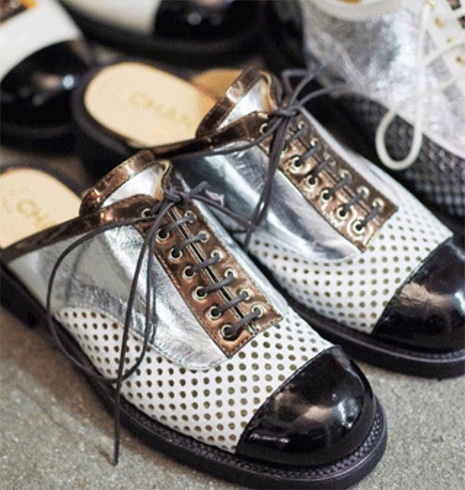 But only if I had a choice to grab whatever I could from the show, I would steal all those Coco Tees. I think they are sheer cuteness, tell me if you think otherwise. Guess, I'd match it up with the beret too.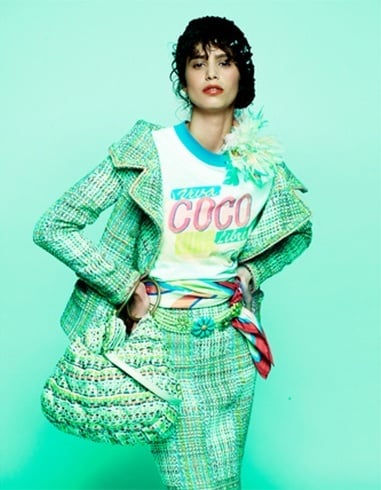 Can't tell how jealous I am of all those models who filled up the runway wearing those much desired Coco tees.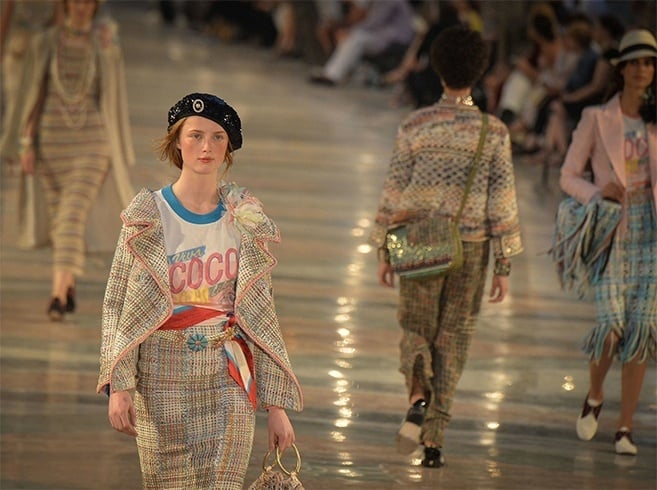 But the designer's runway wasn't bereft of some high class dresses and I have a feeling that we are soon to see few of these in some heavyweight Hollywood event. Wonder which celeb will don these babies!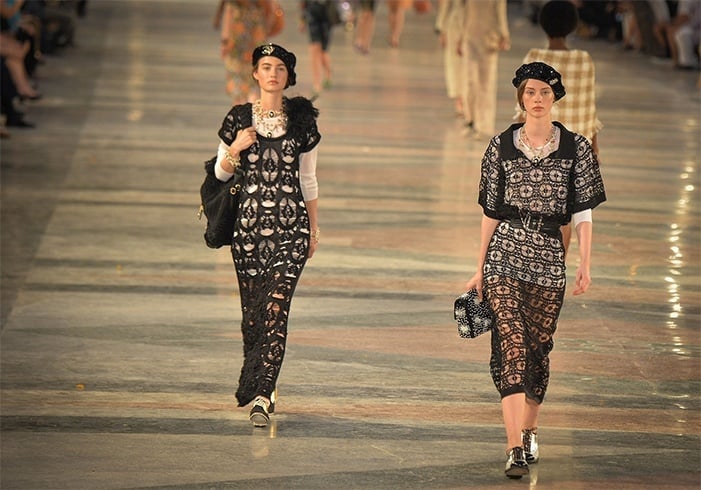 Apparently the runway also witnessed some fashionable stripes. Yes, when the theme of retro was put up, sighting a couple of stripes was quite expected. Expectation fulfilled –
The ace designer not only knows how to create fashion but has championed the art of bringing two worlds together. Would you wear a gown with a fedora? May be now you will.
There were plentiful looks that defined class, like the one here:
If was a stately affair of fashion country, you can say. All the top notch models were seen marking an attendance.
We also spotted some models having a gala time by themselves, posing a little for the shutterbugs, let the car be a part of the set too.
The most enjoyable part of the entire evening was in fact the finale performance, one which was one of its own kind. A constellation of super models broke out into a dance number. Now is that fun or what?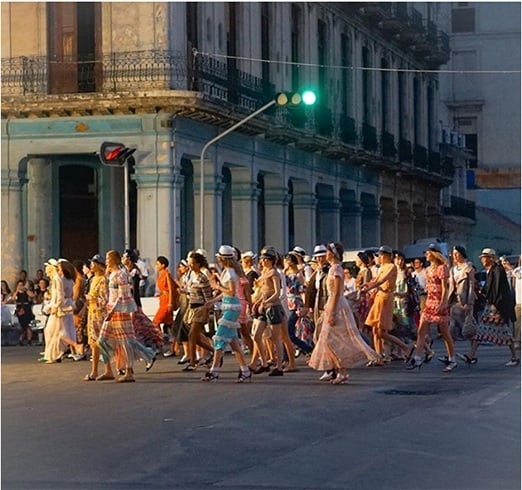 And there was also a conga line, where else would you find such amusement!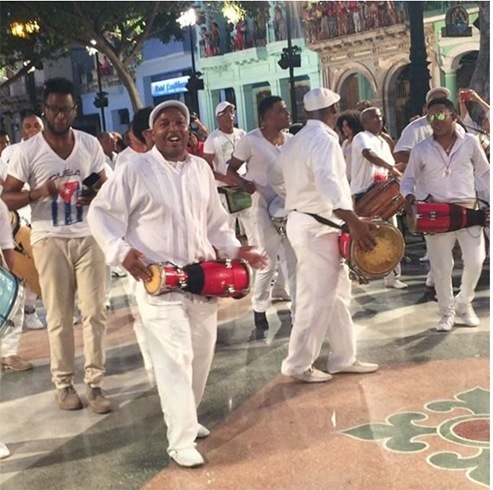 But then when it comes to Coco Chanel, you can't really expect anything less of a celebration, can you? What a feast! By the way, of all the dresses I have envisioned a few that are going to revisit out site with some celebrity slipped in them.