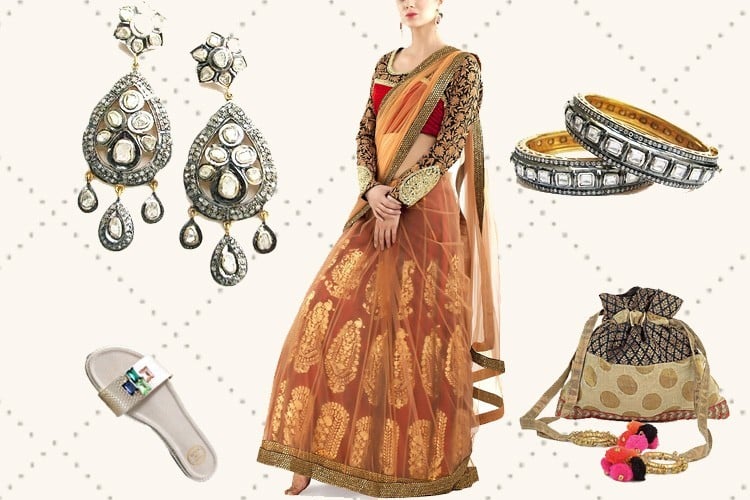 Muccia Prada once stated that 'Fashion is instant language' and living in a world of fashion boom and trying to speak an entirely complicated language, it is quite challenging to keep pace with the merging and evolving trends.
A truly dedicated team of individuals with the label D'Vibgyor have stepped forward to portray their perception of fashion, style and beauty. Hailing from the city of Taj, Agra, a place which never hesitated to splash colors and create beautiful visions from elegance to sporty, they defined style as a mirror of self-aspirations.
Creativity at its best is how the online store in focus speaks, with its explicit levels of fashion ranging from clothing, accessories to beauty, health and home.
The unique feature of the D'Vibgyor is the collaboration with renowned and upcoming designers – be it clothing, accessories or even beauty. Pleasing the crowd with varied palette, they built-in classes of western, fusion and ethnic wear, clearing the path of confusion in picking the right apparel.
Don't miss out their apparel collections from distinguished designers like Hemant & Nandita, Priti Sahni, Neelam Arora, Rishab Goenka and many more.
Being passionate about winning the customer's hearts, they never settled for lesser standards and didn't compromise in delivering a wide range of accessories.
Proving commitment to excellence and quality, bags from designers like Leather Luxe and Crimson were brought on board.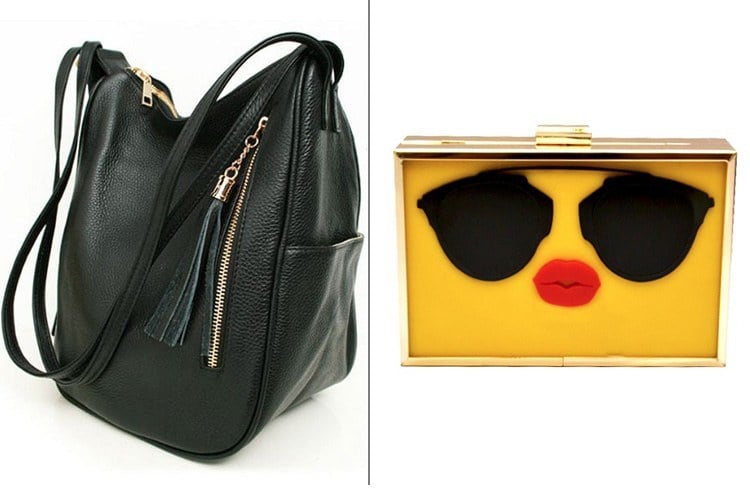 Also shoes from Osca Donna and High On Vogue have carved their footprints,making it tempting to empty the pockets with pleasure.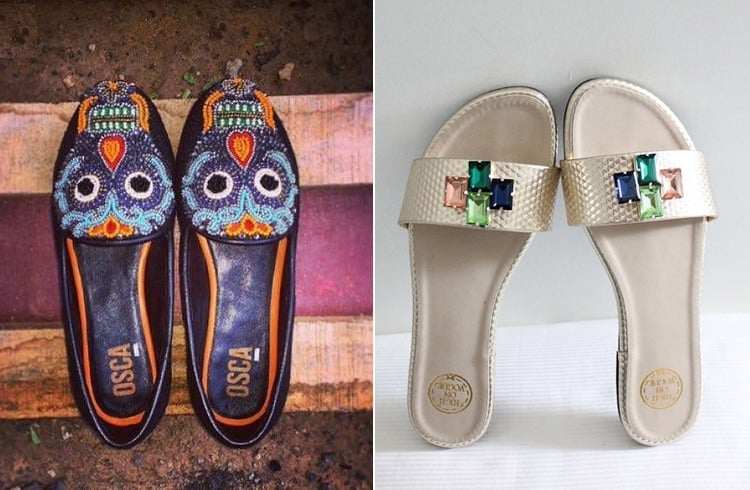 Shillpa Purii, the expert accessories designer is one to look out for when apt fashion needs are longed for.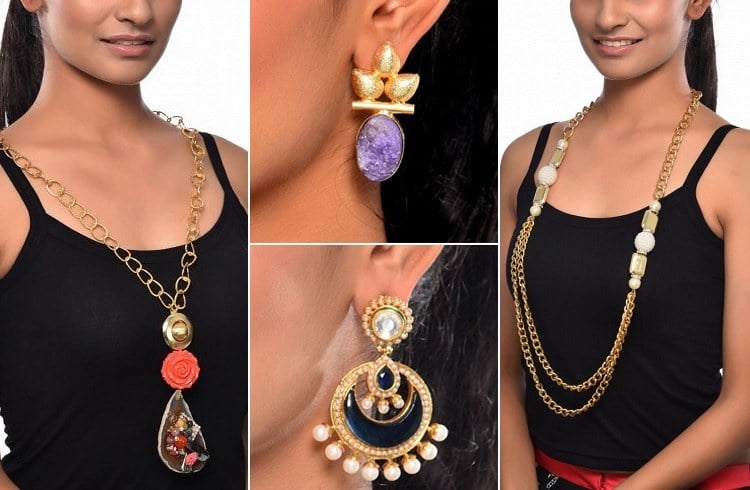 [sc:mediad]
Actress Swara Bhaskar was spotted wearing the same earring.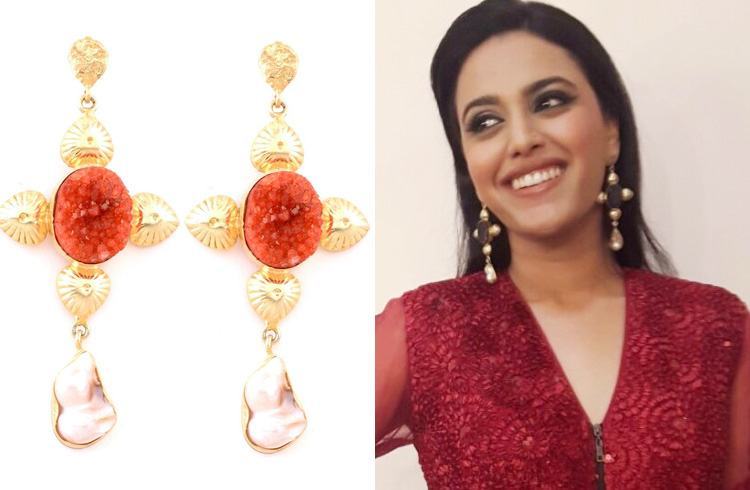 While they look promising in blowing off every competitor with their innovative and creative thoughts on the table and their high set standards, they also pooled in the right stuff pertaining to skin care, hair care, nutrition and supplements encompassing the needs of a woman, a mother and a baby from MA Earth Botanicals and Omved.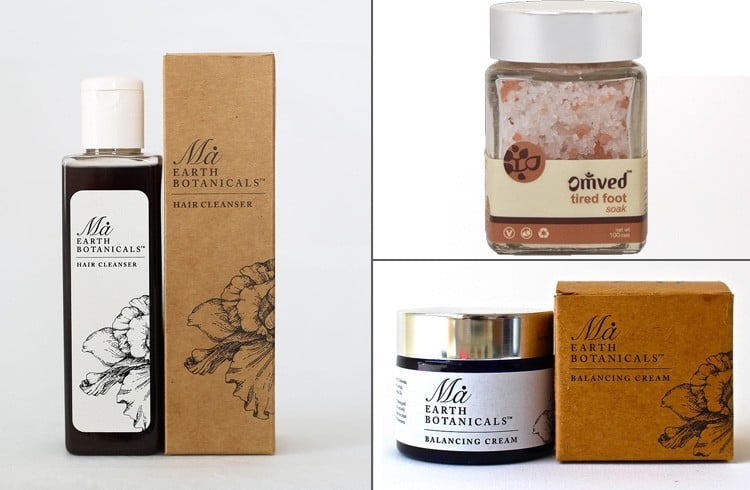 If you think, fashion ends here; it's a big 'No', as fashion also is depicted in home and decor province. Explore the rainbow of decor and create a lovely arrangement with an enthralling appeal. Add warmth and exquisite fragrance to your shack with their crafts and candles.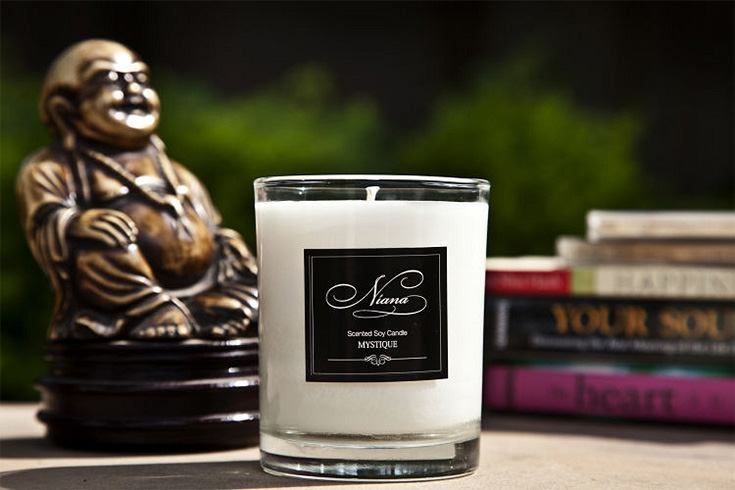 Having a vision for creating a platform that helps individuals to pick their style, they brought together playfulness in every zone of style and fashion. Loosen the strings of your purse and melt away in their big as life collections this year. Feel the luxury of the designer collections and flaunt it high and upscale with D'Vibgyor.
Check out the deals page for exciting handpicked ensembles to drool on.
Images Source: dvibgyor.com