It's criminal not to talk about world's leading fashion designers, while managing a blog on fashion. In this edition, we're going to purely talk about one of the most famous fashion designers in the world – Oscar de la Renta.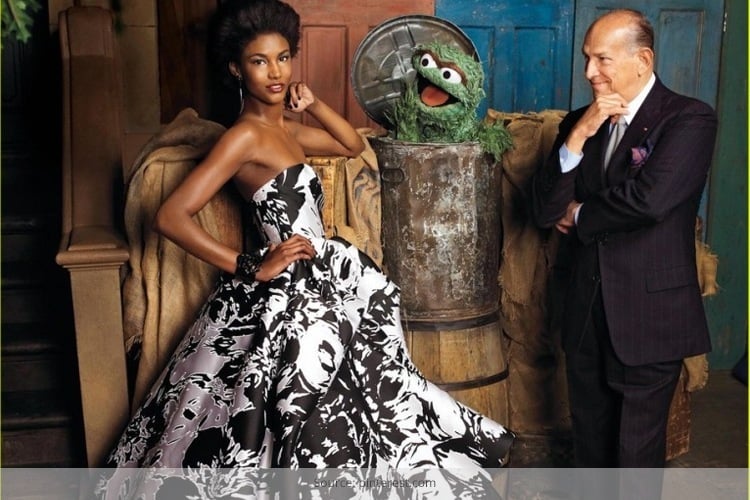 A quick introduction about the designer
Óscar Aristides de la Renta Fiallo (born July 22, 1932) is one of the world's leading fashion designers. Trained by Cristóbal Balenciaga and Antonio Castillo, he became internationally known in the 1960s as one of the couturiers to dress Jacqueline Kennedy. An award-winning designer, he worked for Lanvin and Balmain; his eponymous fashion house continues to dress leading figures, from film stars to royalty, into the 2010s. De La Renta is particularly known for his red carpet gowns and evening wear.
As our caption goes – Who said only celebs can wear Oscar de la Renta – is quite true.
You may not directly shop from the store, as to be very honest his collections are too expensive, but you can get inspired by the designs and can look for similar styles at your nearby boutique or search online.
Summer has been the most grueling seasons in India past few decades. We just hate sweating all time, the humid climate and everything that kills our mood to go fashionable.
For a fashionista like you, seasons should not restrict you from flaunting your style statement. Below we give you some smoking spring/summer collection by Oscar de la Renta, which is sheer feminine and an instant head-turner.
Make your style agenda today by getting inspired from high fashion couture-like ready-to-wear collections this summer.
Have a look at some of fabulous designs by Oscar!
Sleeveless Slim Dress with Waistbrand Detail
Oscar's love for blending textures and patterns is clearly revealed from this beautiful slim dress, featuring pockets and contrast sash. This awesome design is perfect from workplace to dinner. Just give a twist to your classic rundown!!
Embroidered Lace Dress
Beat the heat in a fashionable way this year by picking this style. Chalk print has been never out of fashion. This classic silhouette sleeveless chalk-print dress is a perfect summer-wear.
[sc:mediad]
The black and white random palette will keep your look elegant and crisp. You can accessorize it with a silver belt to complete the look.
Sleeveless Chalk Print Slim Dress
When you're not sure which color to choose for this season, just stick to the age-old classic combination of black and white. This kind of palette never goes out of style and when you find this fusion over an embroidered lace dress then you don't have to think much.
Oscar has given a graphic touch with graffiti scribbled and jet embroidery work, thereby making it a new standard in modern elegance.
Baroque Jacquard Caraco and Scoop Neck Tank Dress:
Black is sexy and elegant and wild and seasoned. Black can effortlessly show off all the feminine moods. Just add a dramatic element to your closet with this black knit tank dress with gold baroque jacquard caraco.
This piece is the perfect option if you're looking for a black dress for dinner.
Sleeveless Dress with Tassel Embroidery:
Any kind of embroidered dress is a true work of art be it from runway to red carpet. This particular style is a favorite of US First Lady Michelle Obama and also among many A-listers.
The design has been enhanced with several silk thread ornaments suspended from silver-lined glass caviar beads and black diamond crystals.
Long Sleeve Lace Blouse with Flounce Sleeves and Hem:
With Bollywood completing 100 glorious years, every eminent Indian fashion designer including Manish Malhotra have launched a retro collection, thereby reliving the 60's and 70's fashion.
You can go retro but in a classy way by doing this style. The long sleeve Cluny lace blouse complements greatly with the retro trousers.
Sleeveless Dress with Tiered Skirt:
Go completely girly with this ladylike tiered dress, which can keep you cool and flamboyant even in the soaring heat. Just envy your colleagues by showing up in this style.
The graphic patterns and contrasting colors are the highlights of this season. A good pair of earrings and an over sized handbag can enhance the look.
 Sleeveless Dress with Inverted Pleat Skirt:
If fashion designers were not designers they would be great artists for sure! Art and fashion are inseparable.
The inverted pleated dress with heart macramé trompe l'oeil print in black and white shade is a timeless beauty. Accessorize it with a broad belt and add modern tint to a demure silhouette.
Hope this helps!