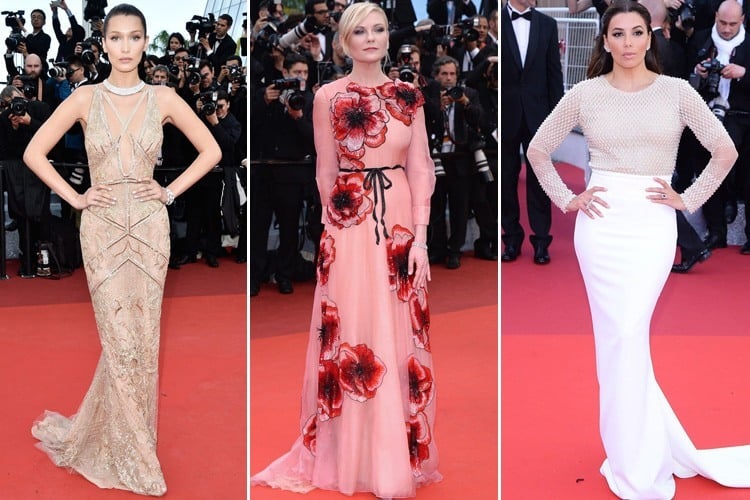 We have just come out of the Met Gala red carpet fashion fest which looked superb in every way. But each year the month of May props up the most looked-forward-to-and-hooked-on-to-event where the international celebs stun us with diamonds, wardrobe designs and smooches.
Yes, the Cannes Film Festival Fashion held at the French Riviera stages some of the prettiest Cannes red carpet dresses which become an instant sensation among the paparazzi and fashion police. Not to forget the Georges Hobeika gown worn by Mallika Sherawat as Cannes dresses 2016. With Aishwarya Rai Bachchan, walking the red carpet on May 13 and May 14 this year, you can well imagine what the impact would be given the fact that she has completed 15 years at the Cannes Film Festival.
best cannes dresses of all time
How about checking out best Cannes dresses of all time that are not just dreamy, but outstanding too.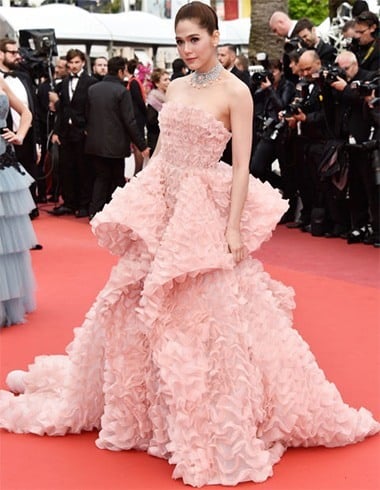 1. Lupita Nyong'o stole the spotlight in the year of 2015 when she twirled around in a green Gucci gown.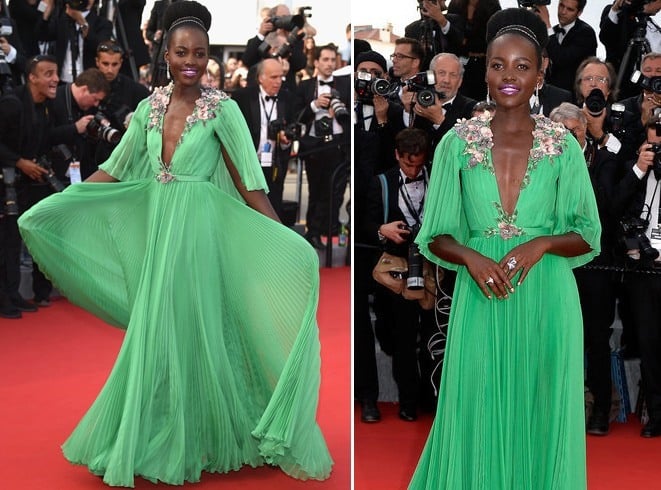 2. Freida Pinto looked every bit vibrant in the embellished metallic Oscar de la Renta number in 2014.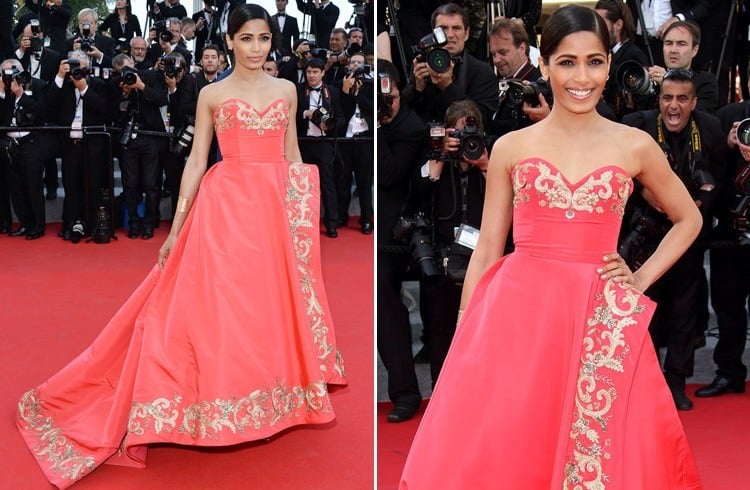 3. Madonna has her ways to shock and stun everyone. Cannes Film Festival Fashion is one of them. And she did that by wearing Jean Paul Gaultier ensemble comprising of cone-shaped bustiers at the 1991 Cannes premiere of her movie In Bed With Madonna. There will never be a Madonna again.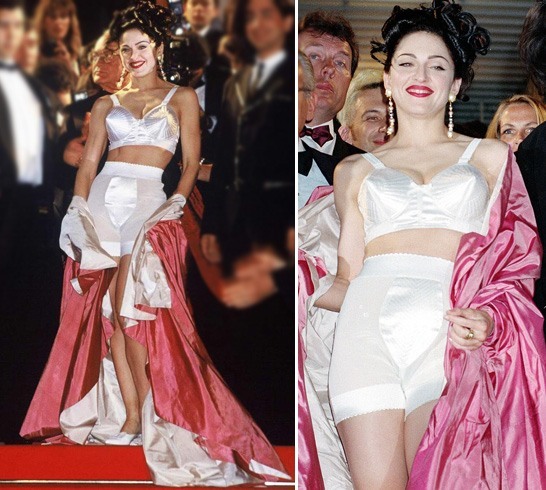 4. For the Inside Llewyn Davis premiere at the 2013 Cannes Film Festival, Jessic Biel upped the glam quotient by wearing an ultra textured, strapless Marchesa dress. The accessories were equally rocking – from bejeweled serpent collar necklace to Marchesa clutch, and nude pumps.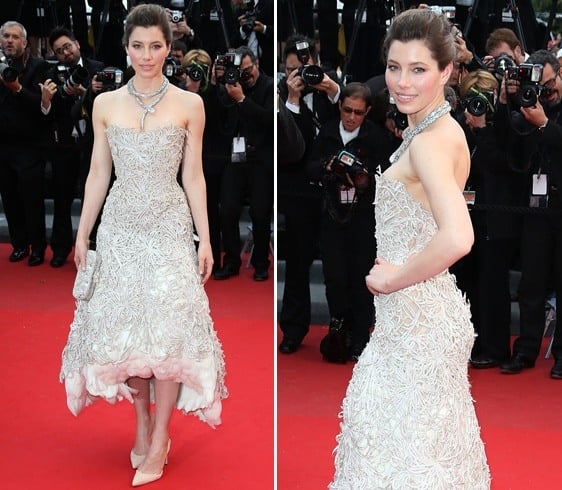 5. Naomi Campbell shimmered for the Cannes premiere of Biutiful in 2010 in custom Roberto Cavalli gown.
6. For the 2011 Cannes premiere of Midnight in Paris, the sexy Salma Hayek donned a strapless gray Gucci Premiere gown.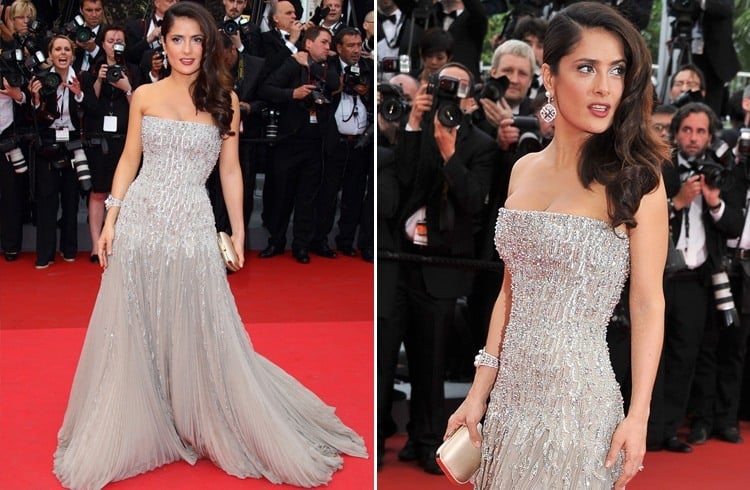 7. Natalie Portman wore this immaculately white Givenchy dress at Cannes in 2008 to the amfAR Cinema Against AIDS dinner.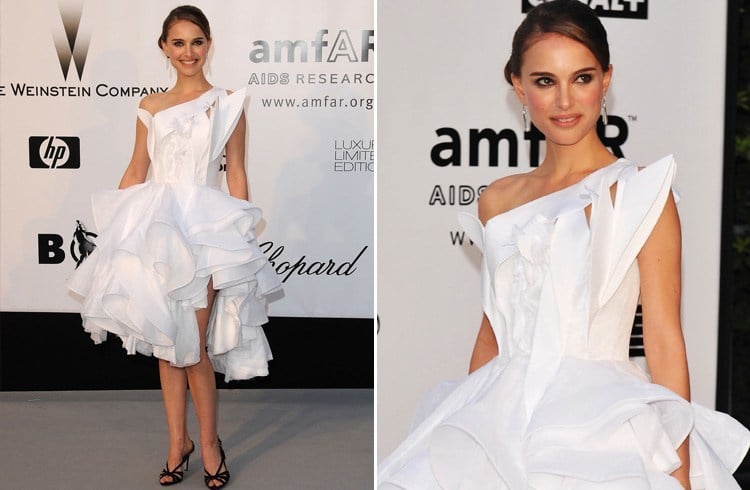 8. Fan Bingbing and her heavily embroidered Christopher Bu gown that she wore at the 2012 Cannes premiere of Moonrise Kingdom transports you to China.
9. Catherina Zeta-Jones shone bright in her gossamer pink gown which she wore to the 1999 Cannes premiere of her movie Entrapment.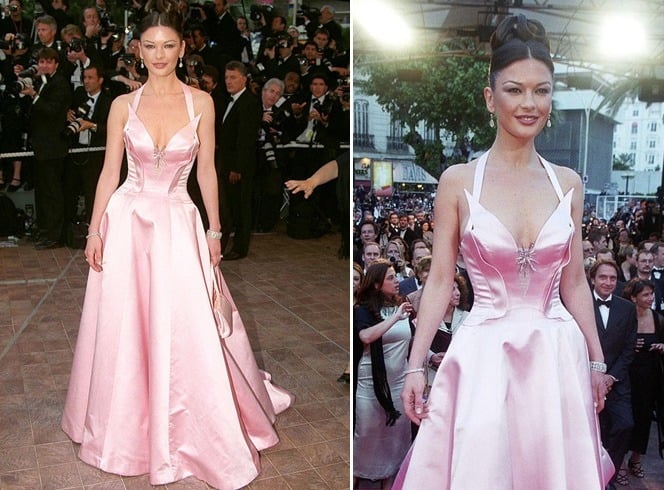 10. At the Cannes premiere of the film Robin Hood in 2010, Cate Blanchett looked stunning in Alexander McQueen gown.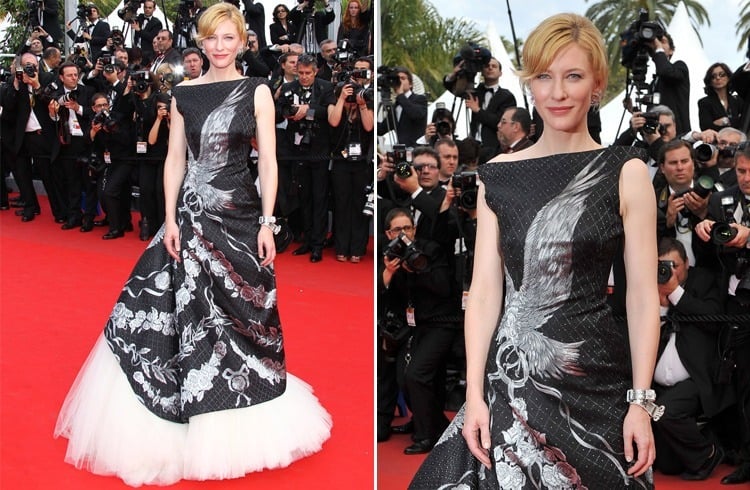 11. Uma Thurman delighted the shutterbugs in her white fringed Versace gown that she wore at the 2011 Cannes premiere of Midnight in Paris.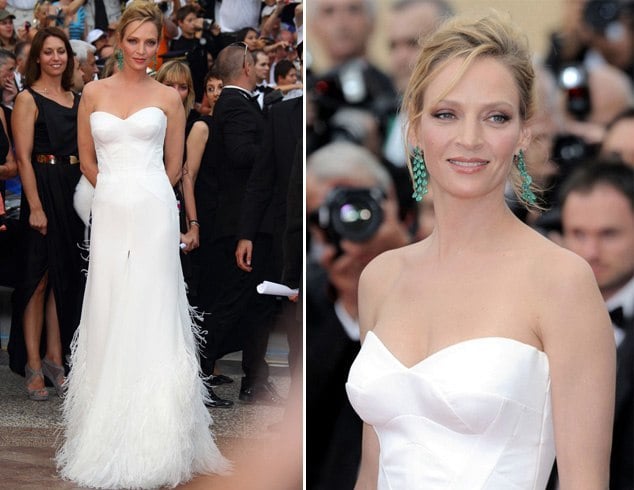 12. Freida Pinto made an impact with her Michael Angel gown that she wore to the 2012 Cannes premiere of Moonrise Kingdom.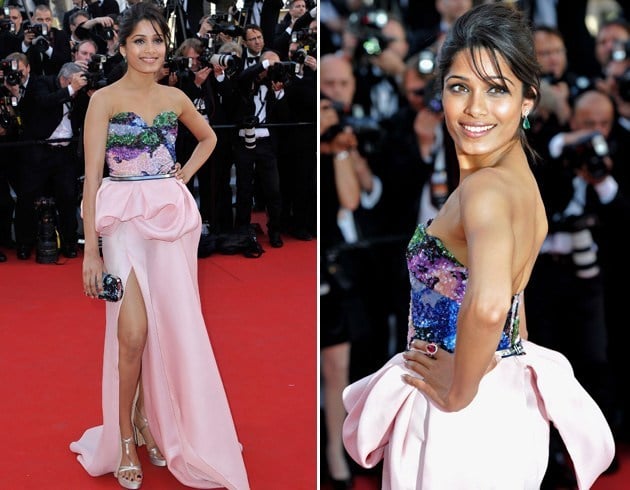 Who Wore What At Cannes 2016 On Day 1
Mesmerising gowns and outfits continue to enthral in 2016 again. Let's check them out.
1. Dressed in Atelier Versace at the premiere of Cafe' Society and opening gala night, Blake Lively looked a stunner in her baby bump cannes dresses 2016.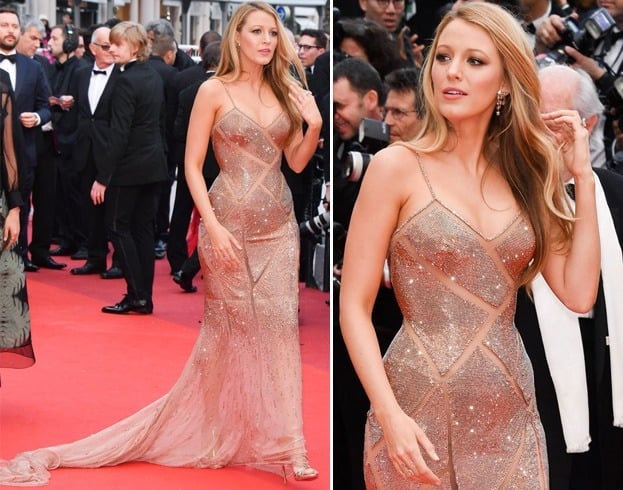 2. Jessica Chastain walked the red carpet dressed in Armani Prive' with French actor Vincent Lindon.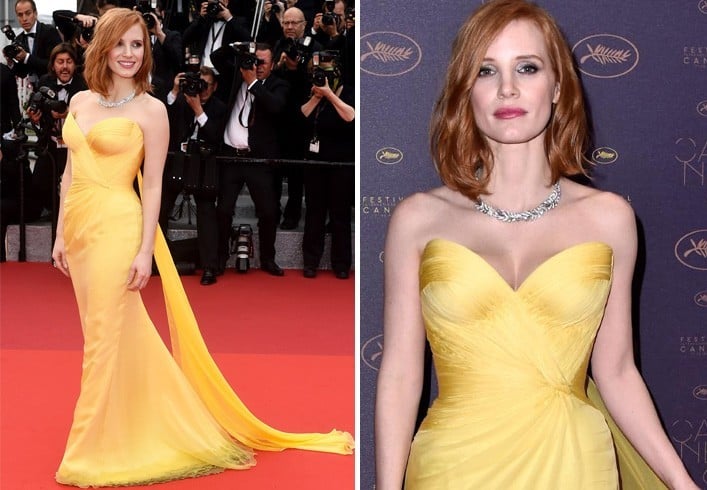 3. Bella Hadid looked regal in embellished Roberto Cavalli gown.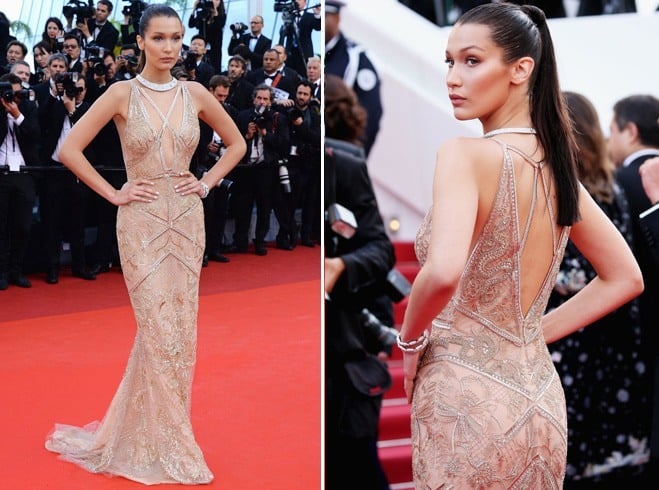 4. Eva Longoria stole hearts in a serene white Pamella Roland outfit and Lorraine Schwartz jewellery.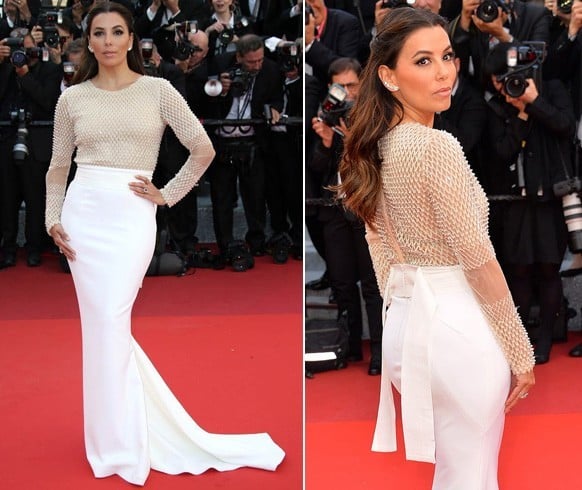 5. Kristen Stewart in Chanel and Christian Louboutin heels at the photo call of Cafe' Society, followed by the premiere and opening night of cannes dresses 2016. Interestingly, Kristen has a second film at Cannes this year by the name Personal Shopper, which will be screened in the competition section.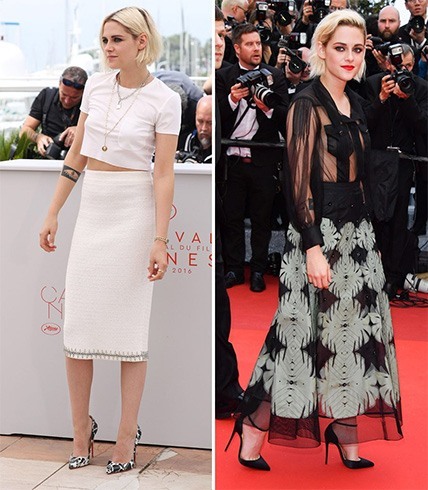 6. Jury member Kirsten Dunst surely impressed with her offbeat Gucci dress and a clutch from Salvatore Ferragamo.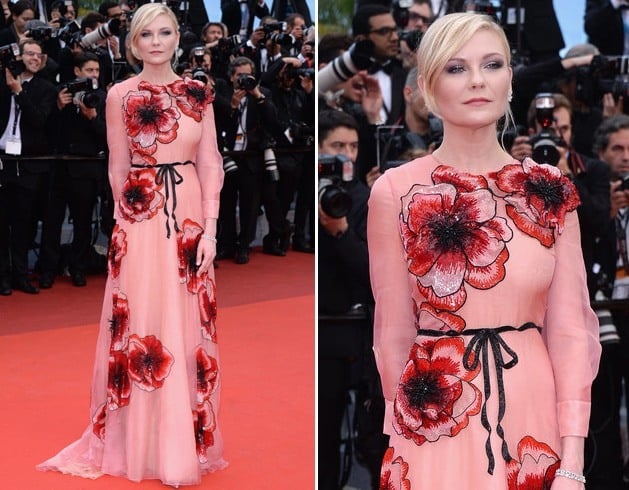 7. Julianne Moore looked absolutely divine in black Givenchy.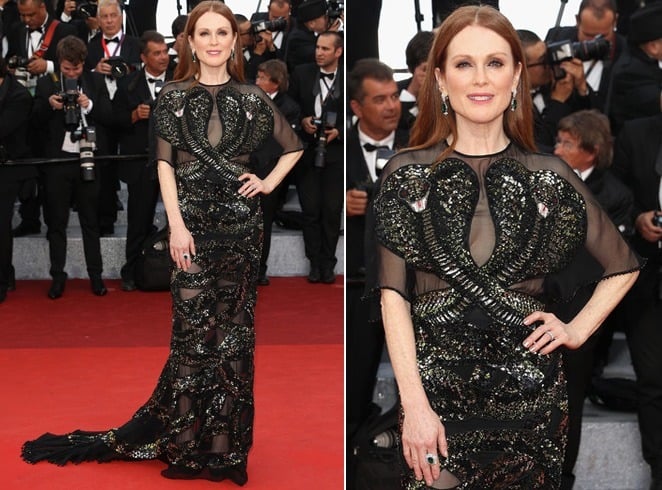 8. Susan Sarandon was dressed to kill in a Saint Laurent suit, ballerinas and Dauphin earrings at the opening ceremony of Café Society. A boss in the making, what say?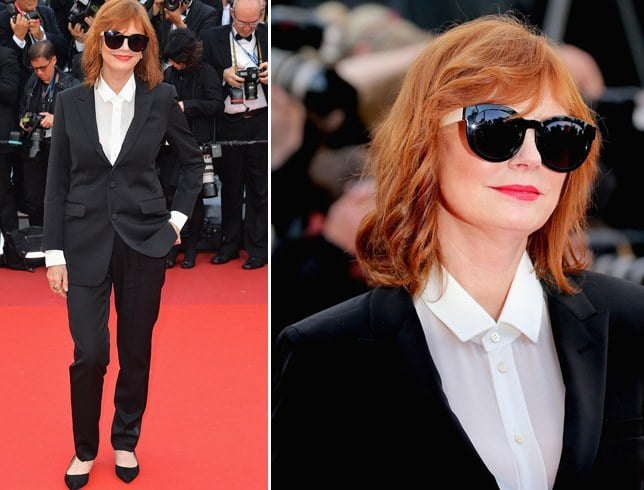 9. Victoria Beckham looked a comfortable stunner in her jumpsuit suitably accessorized with Chopard jewels.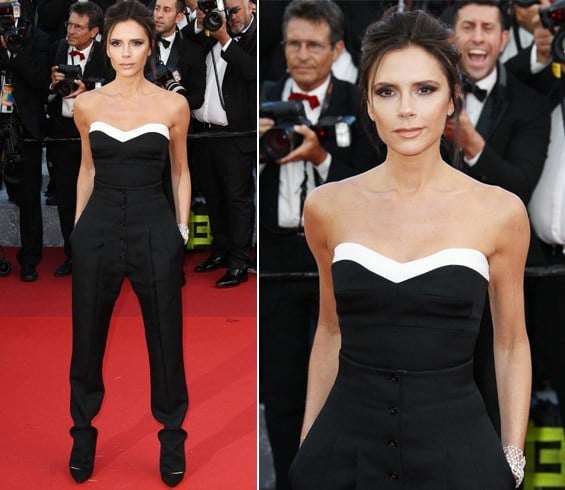 10. Doesn't Emilia Schuele leave you hooked with her armour-like bodice in lovely pastel colours?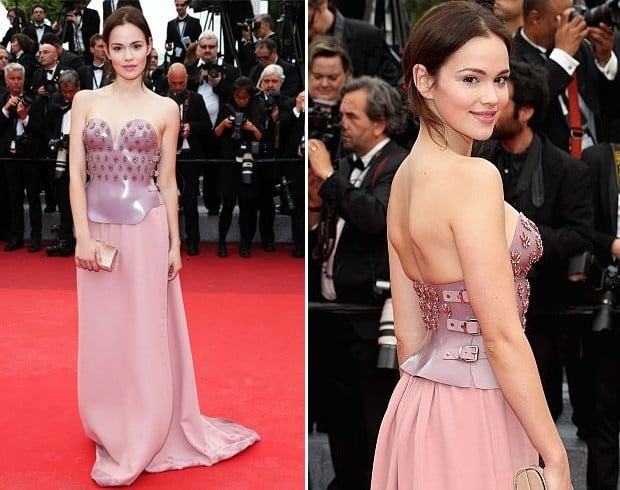 11. Frédérique Bel looks every bit gorgeous in her Cannes red carpet dresses.
12. Naomi Watts who represents L'Oreal at Cannes scored high in Giuseppe Zanotti heels and Armani Prive number.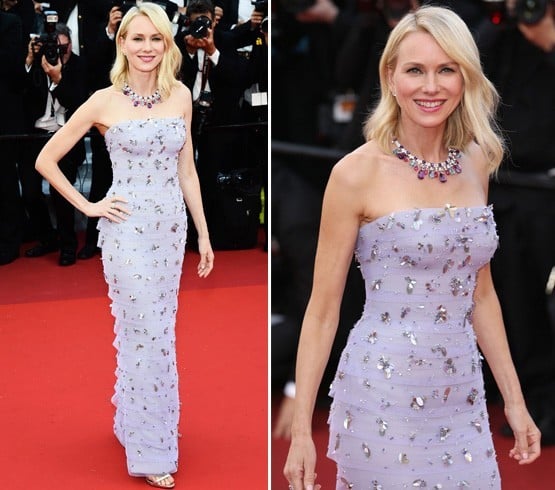 13. Gaia Wess was dressed to kill in Mugler in Cannes Film Festival Fashion.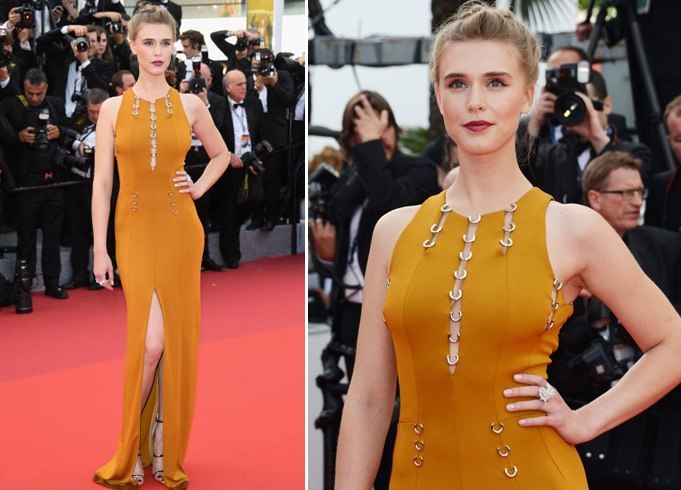 14. Doutzen Kroes in cutaway black Brandon Maxewell gown and Salvatore Ferragamo pumps delivered the message pretty well of what to wear in Cannes.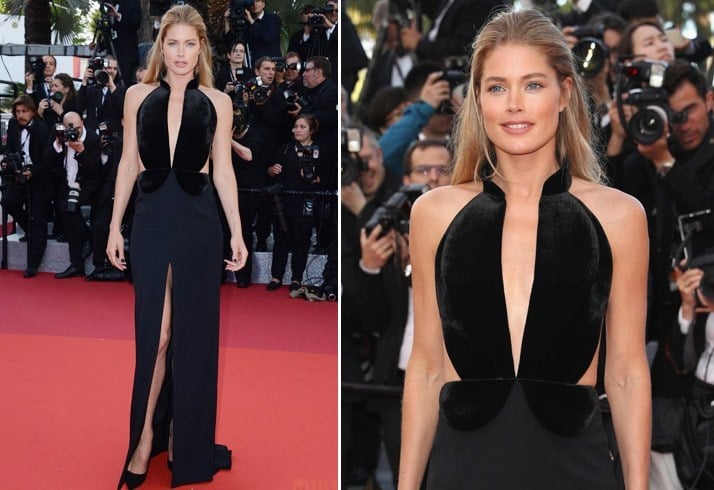 15. Jury member Vanessa Paradis looked simple and elegant in her Chanel gown.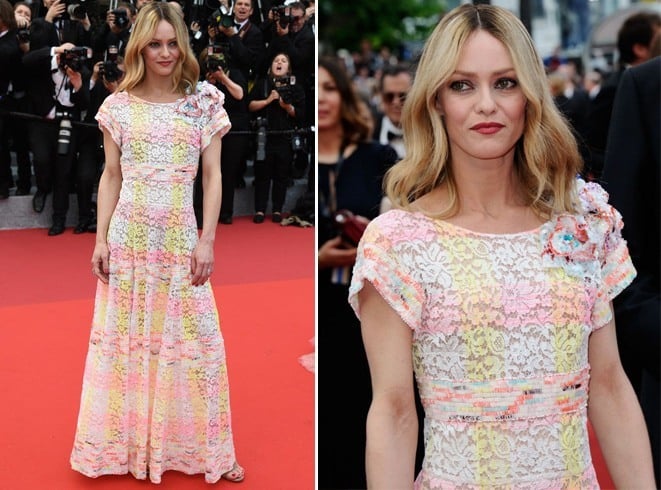 16. Actress Anna Kendrick looked sunshine in a yellow Stella McCartney dress.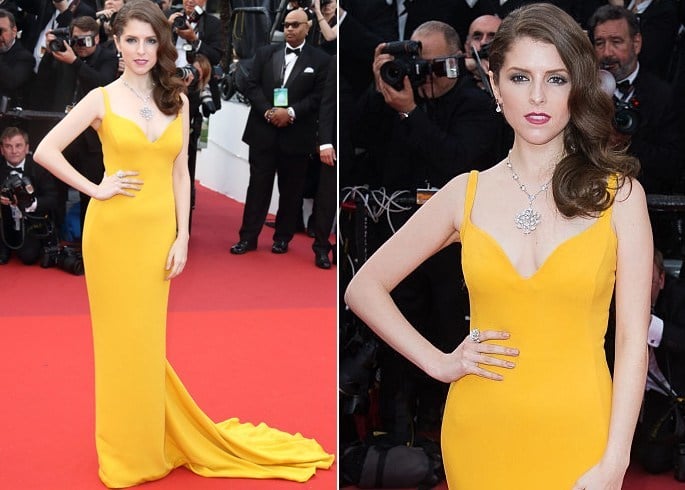 17. Among the Cannes red carpet dresses, the one worn by Li Bing Bing was designed by Stephane Rolland.
[Also Read: Style Update Of The Cannes Film Festival 2016 – Day 1]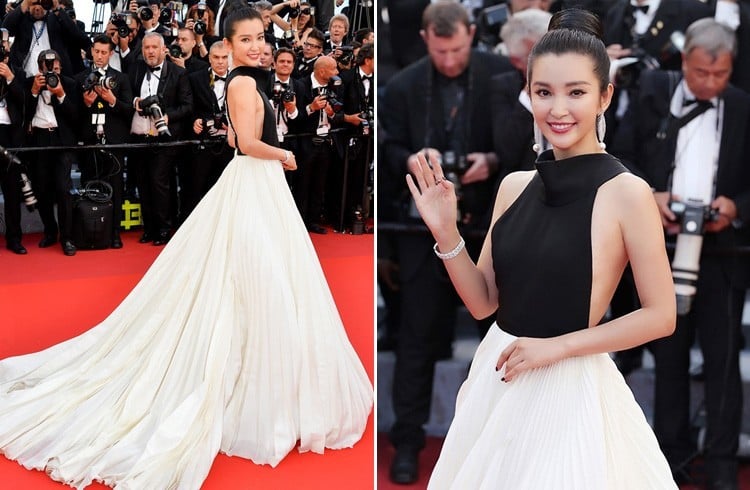 18. Actress Gong Li looked a beauty fairy in Cavalli couture.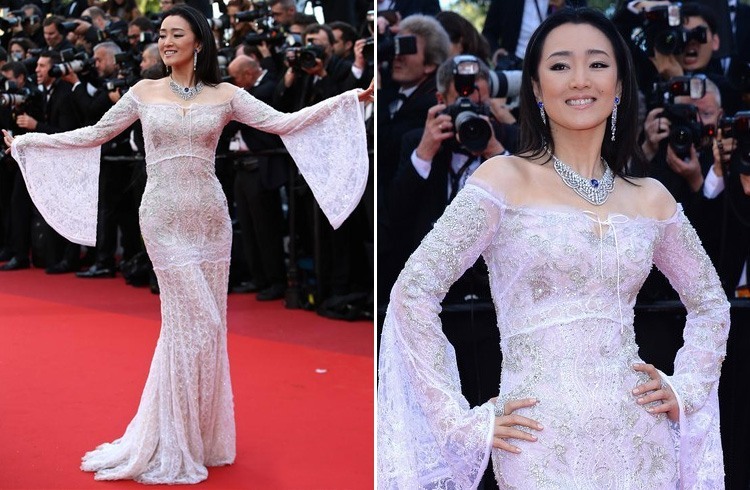 19. Lily Donaldson did full justice to her model looks in black Saint Laurent red carpet dress.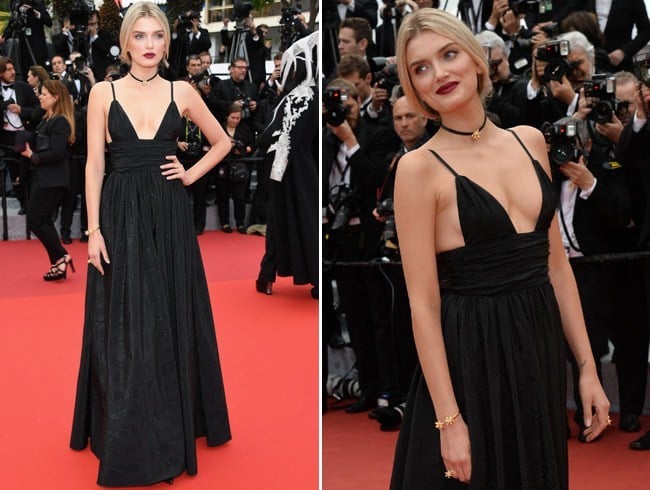 Now that your eyes have relished Cannes red carpet dresses and Cannes dresses 2016, let us know your selection of the best dresses at Cannes. All you need to mention is the name of the actress who wore the Cannes Dress and the year.
Images Source: popsugar.com, vogue.com, vanityfair.com, justjared.com