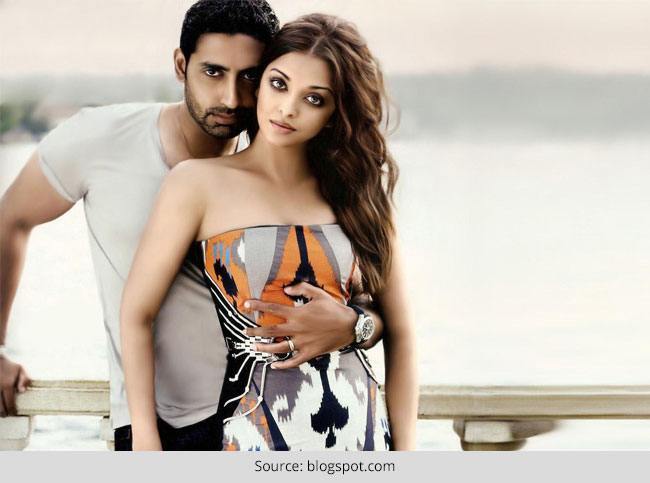 Celebrities have always been the talk of the town for their alleged romance! Many of them manage to keep their affairs under the cover while some boast of it openly. The celebrity couples are show true love and relationship, where there is no space for any insecurity! We have shortlisted the beautiful celebrity couples, who have proven their love to be true over the period of time and those who still have their relationships veiled from their fans. People look up to have a chemistry and eternal bond like them!
1. David And Victoria Beckham
Although not technically from Hollywood, they are one of the most beautiful and glamorous couples of all time. Always followed by the paparazzi, they maintain a glorious look and appear very much in love all the time. Both are highly successful independently and complement each other greatly as a couple.
[Also Read: Kimono Fashion]
2. Saif Ali Khan And Kareena Kapoor Khan
They had one of the most high profile relationships and one of the most low profile weddings of Bollywood. The couple has been together for a long time now and they finally tied the knot in 2012. He is a Nawab himself, and she certainly fits the part of royalty.
[Also Read: Most Evil Women In History]
3. Arjun Rampal And Mehr Jesia
Both models, both gorgeous and they both make one beautiful couple. Mehr has been a former Miss India winner, while Arjun has also been a high profile model cum actor and they never fail to amaze with their good looks and stylish fashion choices.
4. Aamir Khan And Kiran Rao
He is a perfectionist; she is a light hearted independent woman. And they get along like a house on fire. Their chemistry is adorable and they make one of the most intellectual couples of Bollywood. Aamir and Kiran met on the sets of 'Lagaan'. He wanted earrings for his character and when his costume stylist didn't get any, he borrowed them from Kiran, an Assistant Director on the set. So we see him wearing her earrings throughout the film. Can they be more adorable?
5. Akshay Kumar And Twinkle Khanna
Akshay Kumar had his own share of link ups before he finally settled down with the love of his life Twinkle Khanna. She is a successful interior decorator and an absolutely supporting wife. They may not work together in films, but their chemistry sizzles anyway.
6. Blake Lively And Ryan Reynolds
The couple started dating sometime in 2011 and got married a year later. They are seen as one the classiest and most refined couple. Ryan looks ever so dashing, and Blake is one of the most put-together fashion icons of the industry.
7. Rishi Kapoor And Neetu Singh
This couple may be older than some of the others on this list, but they are oh-so-adorable! They are such great actors, and an inspiration to all the celebrity couples out there with their everlasting chemistry.
8. Gisele Bunchdun And Tom Brady
Gisele is one the most established and successful models of this generation and she is in a high profile relationship with American Footballer Tom Brady. Have you seen a better looking couple? In the prime of their health, they both make a gorgeous couple.
[sc:mediad]
9. Genelia D'souza And Riteish Deshmukh
They have always kept their love story hidden from their fans, but the tale began to unfurl slowly as it went on. And finally they got married in 2012 in a fairy tale like wedding. Cheerful bubbly Genelia and hilarious Riteish are one of the most down-to-earth couples.
10. Jennifer Aniston And Justin Theroux
Married to Brad Pitt, divorced from Brad Pitt, her fans were longing for her to find love again. Then after some failed relationships, when people were left wondering if they would see her smile in love again, along came Justin Theroux. Happily engaged, we hope they now plan the wedding soon! We can't wait.
11. Mila Kunis And Ashton Kutcher
Ashton and Mila worked together as co-stars on 'That 70's Show' when she was only 14. Never romantically involved with each other, then they both had their own relationships. But after her split from long term beau Macaulay Culkin and his divorce from wife Demi Moore, they finally started dating. Happy in love, the couple recently had a baby.
12. Deepika Padukone And Ranveer Singh
Are they together? Are they not? Well no one really knows for sure, but there are many pictures of the two that make us believe they are. And we sure hope they are. Heart throb Ranveer and vivacious Deepika make us believe that love is romantic and so much fun!
13. Beyonce And Jay Z
Queen B and Jay Z are the power couple of today's generation. We cannot get enough of their togetherness. And her moment at the MTV's Video Music Awards, where he presented her with the award was one the most loving moments we have seen in a long time.
14. Soha Ali Khan And Kunal Khemu
Recently, the long-time couple have finally announced their engagement in Paris. They have been courting since a while and the Khan family has always been very supportive of their relationship. We are glad to see it now moving forward.
15. Will Smith And Jada Pinkett Smith
Fifteen years of marriage and still doe eyed, when they look at each other! And apparently, they have been together for 21 years. Not only are they adorable together, but they are also known as the most unconventional couples of Hollywood.
16. Kajol And Ajay Devgan
With their amazing chemistry in the film 'Pyar To Hona Hi Tha', this on screen couple's romance sizzled and then soon turned into an off screen love. The couple were married in 1999 in a traditional Maharashtrian style. Today, they are blessed with two beautiful children, Nyasa and Yug.
17. Justin Timberlake And Jessica Biel
Hollywood starlet Jessica and Mr. 'Bringing Sexy Back' Timberlake began their courtship in 2007, and although there were many rumours about infidelity in the relationship, they were silenced when the couple announced their engagement in 2011. News has it that this beautiful couple may be ready to start a family now.
18. Aishwarya Rai Bachchan And Abhishek Bachchan
She is one of the most beautiful women in the world, and he is the heir to the legendary Bachchan clan. This dashing couple often sets the red carpet on fire with their dazzling chemistry and display of affection.
19. Anushkha Sharma And Virat Kohli
Anushka and Virat met on the sets of an ad film shoot and they hit the chemistry right off. Although neither has officially announced a relationship, her recent visit to England and their holiday in Spain together do suggest that there is something going on.
20. Nina Agdal and Leonardo DiCaprio
The Oscar winning actor who won numerable accolades for his outstanding performances started dating the Victoria's Secret model, Nina Agdal. And the duo had been quite open about their relationship so far. They flaunted their love with their lavish trips all over the world.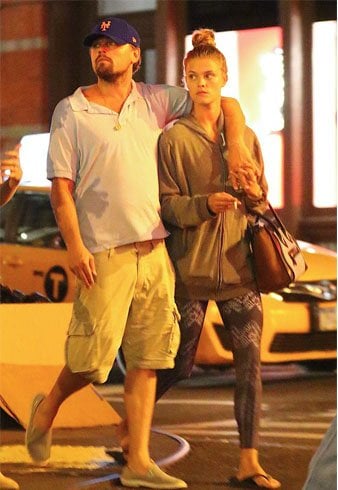 21. Orlando Bloom and Katy Perry
The two divorcees seemed to have finally found love in each other. A couple of sightings together fueled dating rumors and the recent celebrity couple confirmed it with their romantic Hawaii getaway and also with their very recent holiday in Sardinia, Italy. Rumors have it that the warrior of love is all set to propose to his lady love. Can't wait for it!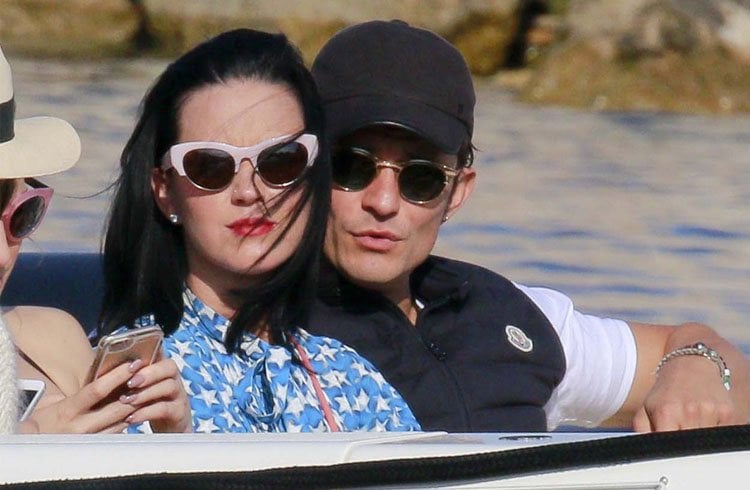 22. Miley Cyrus and Liam Hemsworth
This celebrity couple have confounded us with their constant break up and patch up regimes. They reportedly celebrated New Year together and looks like they have reconciled. Miley Cyrus was spotted flaunting the same ring Liam proposed to her with. Hope they work it out this time and stay together forever.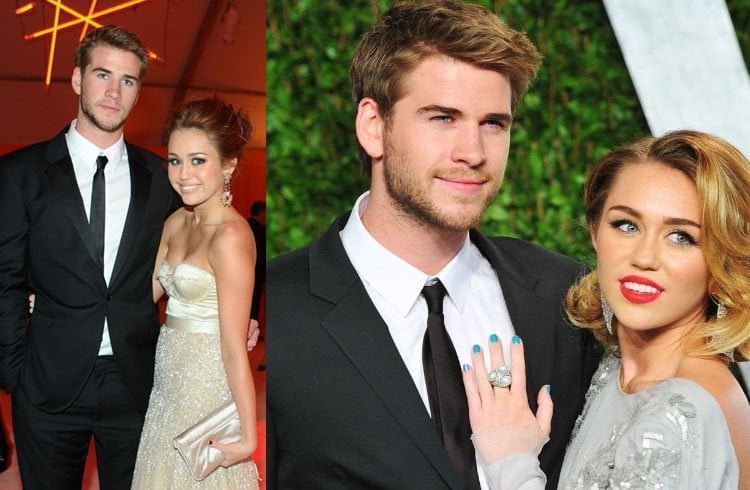 23. Gigi Hadid and Zayn Malik
The super-model found her love of life in the dashing looking Zayn Malik. The duo has finally decided to flaunt their romance and hence came up cozy on Instagram. Gigi even featured in Zayn's 'Pillowtalk' video. They seem to be going pretty strong and we wish them loads of luck.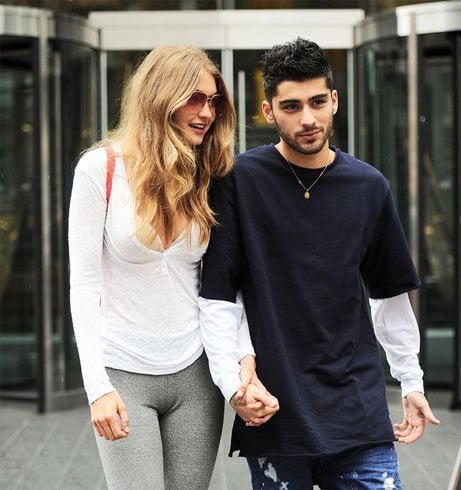 24. Bipasha Basu and Karan Singh Grover
Bipasha Basu finally found her true love in the Tv actor Karan Singh Grover. Previously the diva dated John Abraham for a long-time, but the relationship couldn't withstand the hurdles.
Karan Singh Grover divorced Jennifer Winget with whom he set an aspiring TV celebrity couple example. He bonded well with Bipasha Basu and the couple took their holy vows this year and strengthened their bond. The newly married celebrity couple are a delight when spotted together.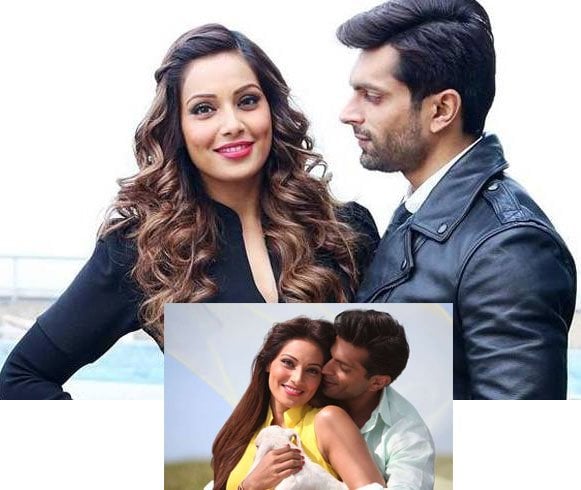 25. Rani Mukherjee And Aditya Chopra
Though the whole world knew about it, the couple kept mum till they found the right time to reveal their open secret. After his divorce got finalized, Aditya Chopra started dating the beautiful actress, rani Mukherjee. In April 2014, the couple surprised everyone with their nuptial news. Blessed with a daughter, the couple seemed to be happy and delighted with the expanding family.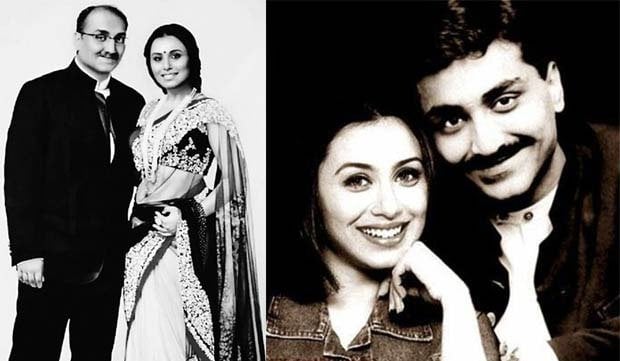 26. Vidya Balan And Siddharth Roy Kapur
The well-acclaimed actress, Vidya Balan at the peak of her career didn't falter a bit in saying yes to the proposal of the business tycoon and film producer, Siddharth Roy Kapur. The duo complement each other beautifully.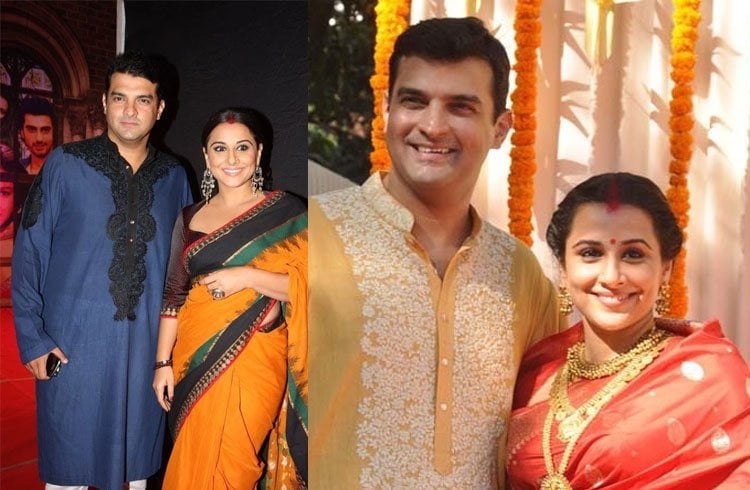 28. Shahid Kapoor And Mira Rajput
After a major break-up with Kareena Kapoor, Shahid Kapoor was briefly linked with Priyanka Chopra and Vidya Balan too. After being in and out of relationships for a while, the actor decided to settle down with someone who doesn't belong to the world of glitz and glamour. Hence the delhi-based simple girl, Mira Rajput became the love of his life. Though the lady doesn't belong to B-world, they have become one of the cute celebrity couples that people love to know about.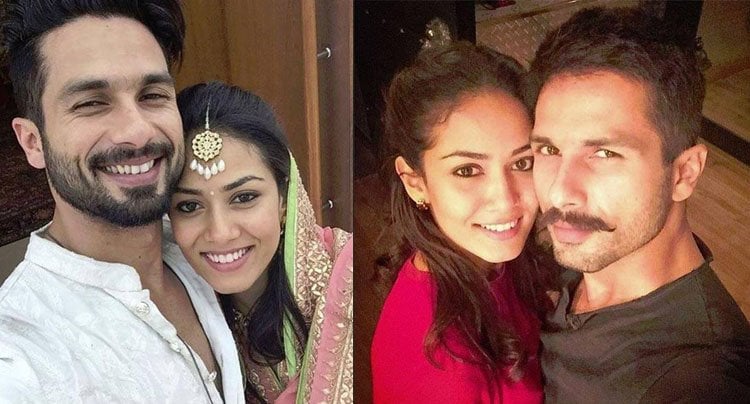 29. Shah Rukh Khan And Gauri Khan
The love story of King Khan is very well known. The actor who with his charismatic mien can melt the hearts of women, was smitten by Gauri. Gauri who is now a successful producer, renders great strength and support to her beau. They make the most famous celebrity couple of this time. Their relation has been strong through all kinds of rumours and controversies. Kudos to the couple.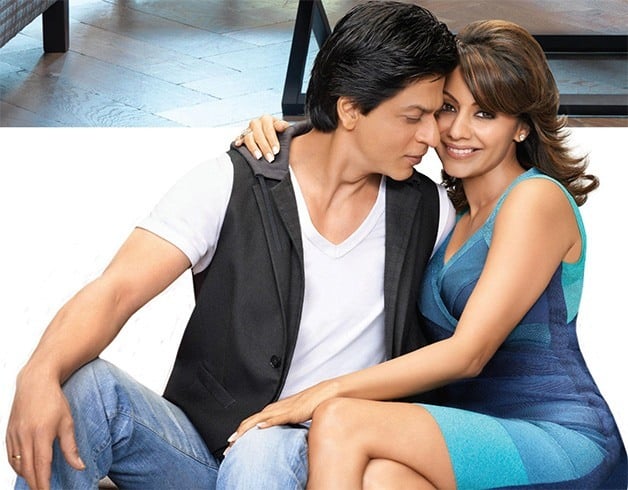 30. Yuvraj Singh And Hazel Keech
The cricketer, Yuvraj Singh and the actress, Hazel Keech fell in love and sealed it this November with a royal wedding. The couple dated for a while before affirming their feelings and taking this to the secured level of commitment.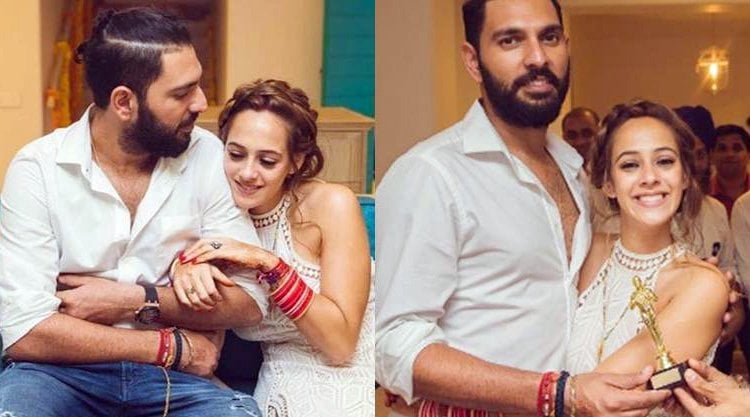 So, which one of these is your favourite couple?