The young ladies and damsels of India, no matter which ever region they belong to – chilly north or scorching south, have a penchant for trinkets and a soft corner for bling. While mademoiselles try on their mothers' ornaments, the young ladies keep themselves busy with fashion updates. Women no longer want to invest in gold and diamond embellishments that are simply meant to be stalked away in bank lockers.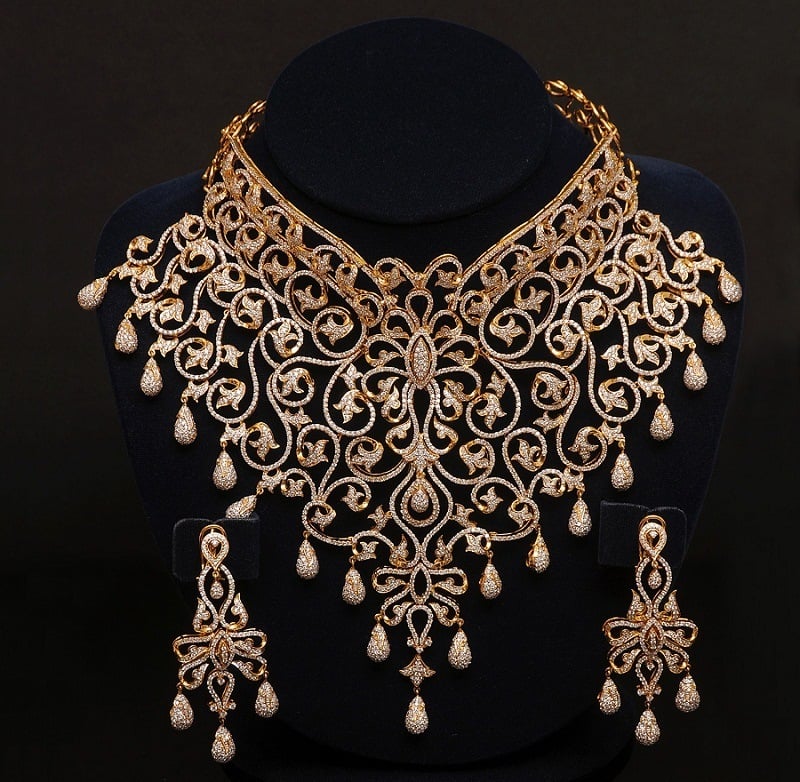 While the love for Indian jewelries tend to grow deeper with each passing generation, the jewelry designs have undergone dramatic makeover to satisfy the new age fashionista's likeness, aptly suiting her personality.
Indian bride heavily laden with bridal jewelries is now undergoing transformation. For instance, the huge gold ring now sits lightly on her fingers and the layered gold necklace is now replaced with a statement making sleek white gold neck-piece.
Ornaments in Indian families always have a deep sentimental connection. Since they are passed on to generations as a legacy, there are millions of memories attached to them from each generation.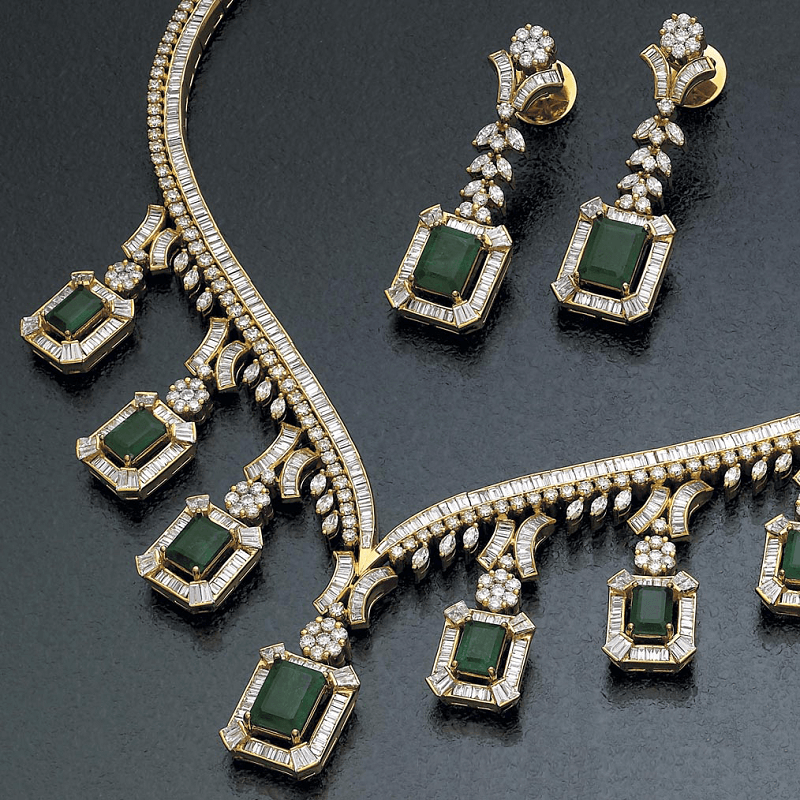 In this edition, apart from discussing on the country's top jewelry brands dealing with awe-inspiring designs, let me focus on the two most traditional forms of Indian jewelries. I offer you two most bygone forms of ornaments in India – one which glorified the South Indian homes and graced the temples and the other form, which offered a dazzling beauty to the Northern domiciles.
The Temple fortunes
You visit any temple in South India and you're bound to see idols being decked up in beautiful age-old gold, diamond and silver jewelries. This is the reason, temples are not only about prayers, but also about catching a glimpse of their Gods and Goddesses in sparkling ornaments, especially in festivals. These ornate items are centuries old, which were crafted solely with the purpose of adorning the idols. These magnificent pieces still hold the fascination of the devotees.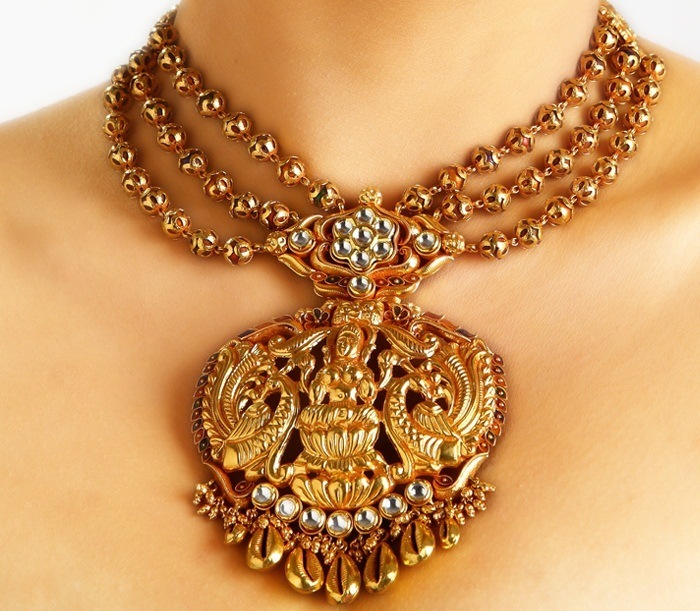 During ancient eras, dancers or Devdasis were devoted to the service of Gods for the rest of their lives, would perform classical dance such as Bharatnatyam, Odissi etc. These dancers were also decked up in beautiful ornaments as a mark of respect to the deities. Slowly, these ornaments made their way into the world of  world of trousseau and heirloom pieces.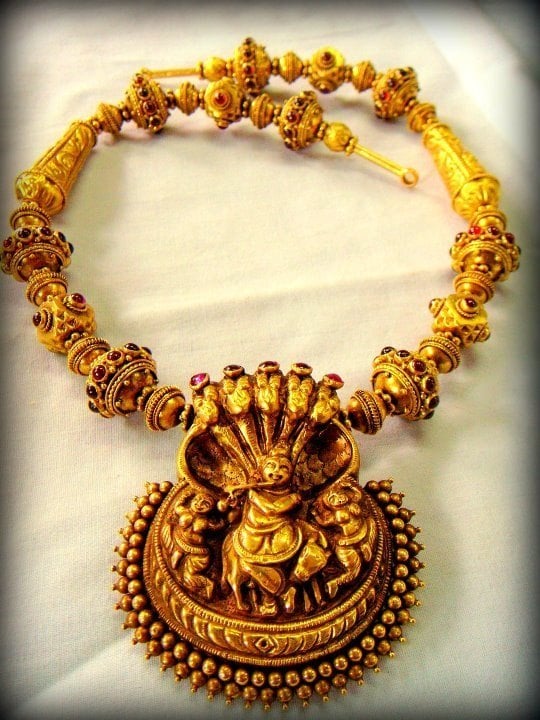 While early pieces were crafted out of gold, pure silver with gold coat became a norm then. Sparkling rubies and emeralds were encrusted to these pieces to make them more attractive. Such items were usually loud and chunky, with figures of Gods and Goddess (Lord Ganesha) specifically, hanging in form of pendants from the necklaces.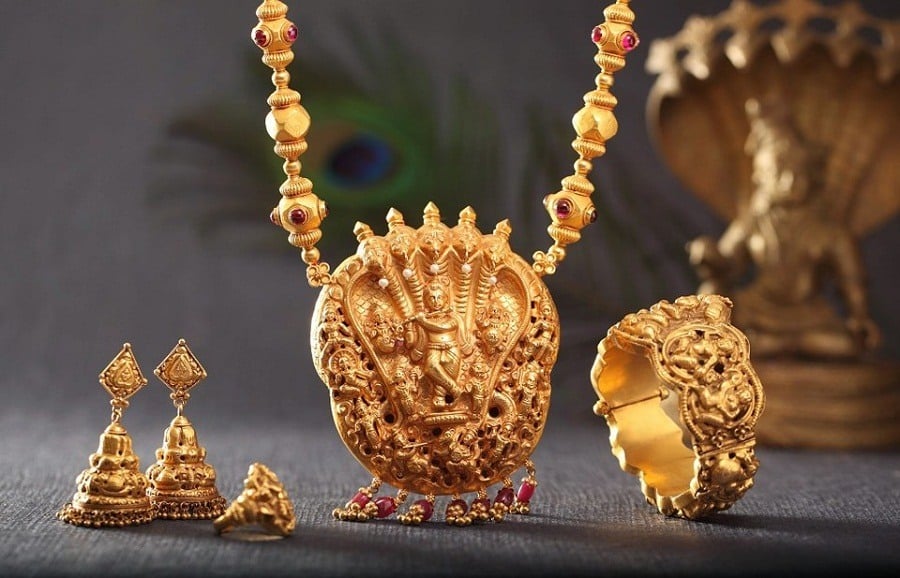 So as to retain the rich cultural heritage, these days some of the jewelers still use the red and green stones in their heavy designs to maintain the aesthetic values.
[sc:mediad]
Other accessories, such as kamarband, armlets, brooches, payals, earrings and head accessories are also crafted in the antique style. South Indian brides also wear jewelry items, strung along their braids, adding more shine to their overall look.
Pursuit of the perfect setting
The Jadau style of jewelry making is one of the oldest and laborious forms found in North India. Over the years, the popularity of this form of rich design has grown overseas too, thanks to our Indian jewelry designers. This form of craftsmanship is believed to have passed from Mughals.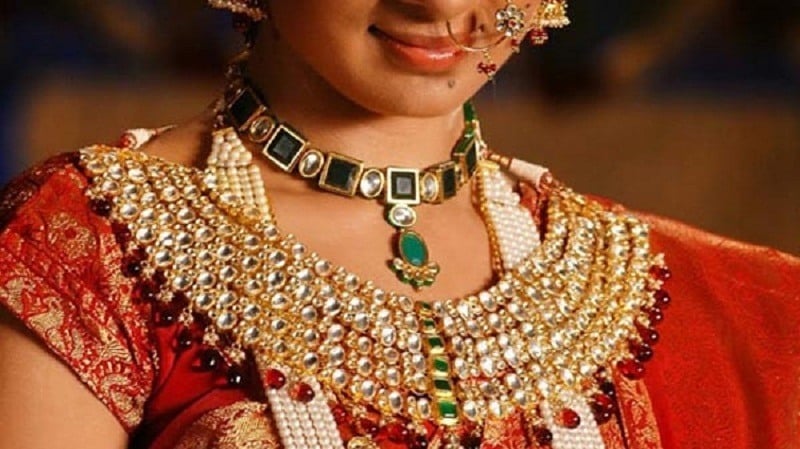 These items are crafted out of pure gold with intricate Meenakari work, being encrusted with kundans and other precious gems. This form of ornament purely related to aristocratic and royal families. While flowers and leaves were the common motifs used in Jadau jewellery, rubies, emeralds and uncut diamonds were also used to maintain the luxury of these accessories.
There are two jewelers in the Indian market, who are these days dealing with exquisite items, which exactly suit the fashion trends in the world of fashion jewelry. Continue reading!
Tikam Das Motiram Jewelers, Mumbai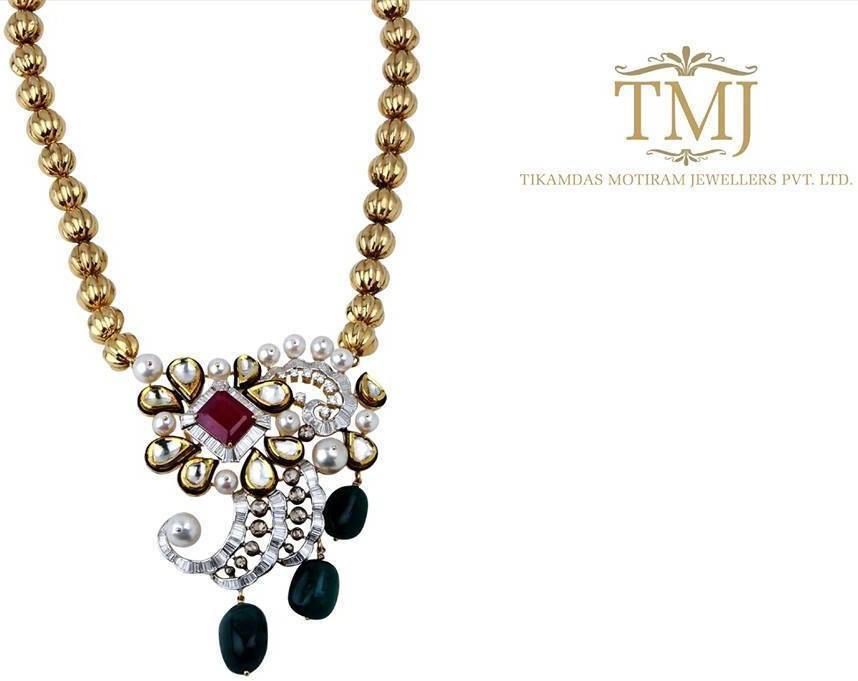 This is one of the fastest emerging brands in the country, with some of the best Kundan jewelry designs in their collection. Their extremely fashionable and exquisite designs have caught Bollywood's attention even, as these days some of the celebs are seen donning their items in red carpets, as Huma Qureshi was seen wearing a pair of earrings for 58th Annual Filmfare Awards.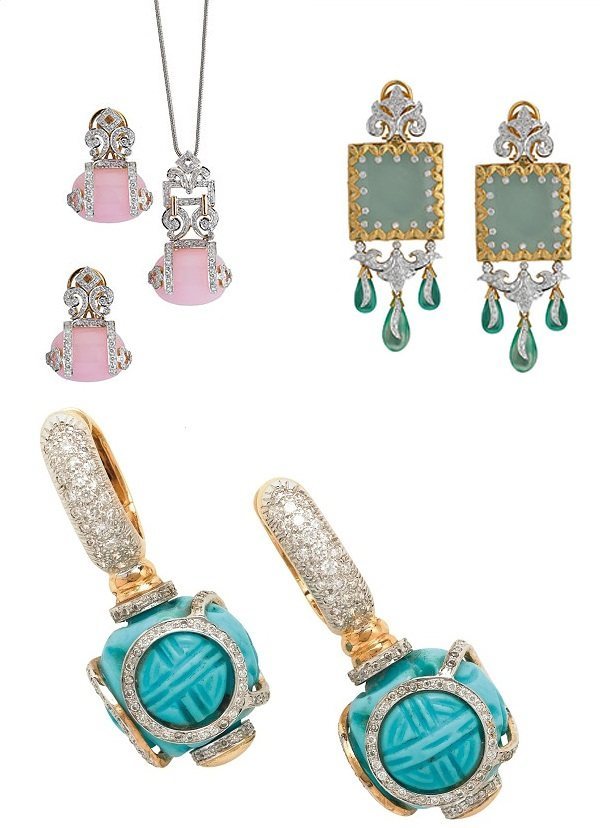 Here is an excerpt from Reema Pahuja of TMJ,
"My favourite pieces from our new range of designs are a pair of balis which have the option of hanging a hammered ball on them to make them formal, or adding a pair of jhumkas to them to make them Indian."
C. Krishniah Chetty & Sons, Bengaluru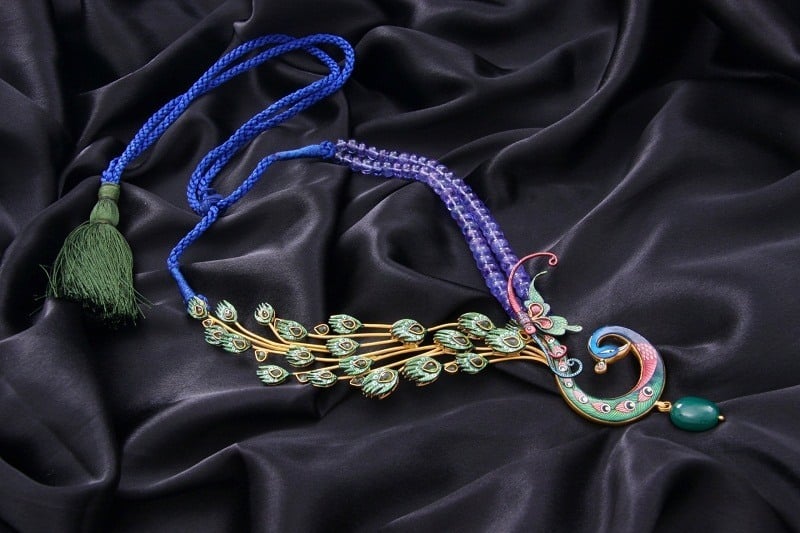 This festive season, this popular brand came up with a unique collection of music-inspired designs. This Diwali, they decided to offer a musical story, by creating some beautiful items, such as sitar, veena, taanpura, mridangam, electric guitar and French horn to name a few. All these items are encrusted in stunning diamonds, gemstones like rubies and emeralds. And these designs are available in pendants, brooches and earrings.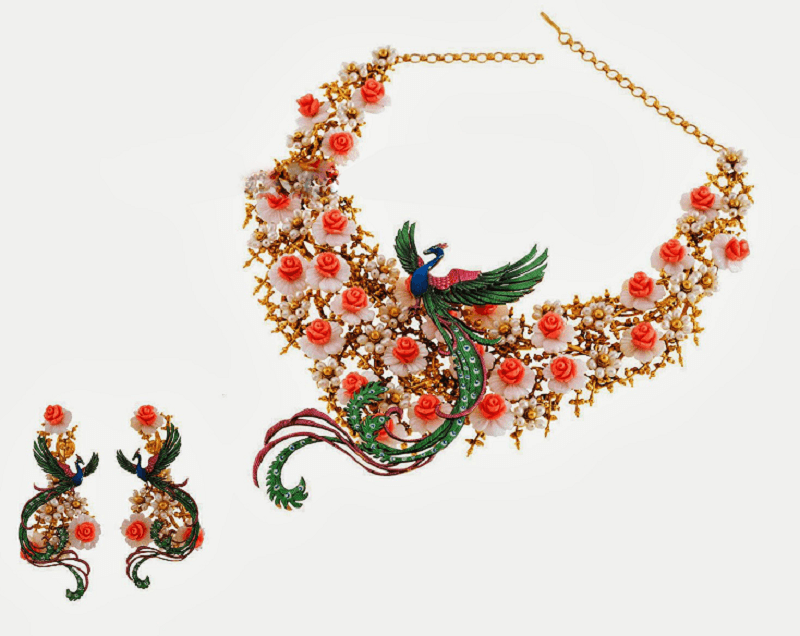 This particular store is popular in temple jewelry making as well as bridal pieces, that are extremely chic, classy and youthful.