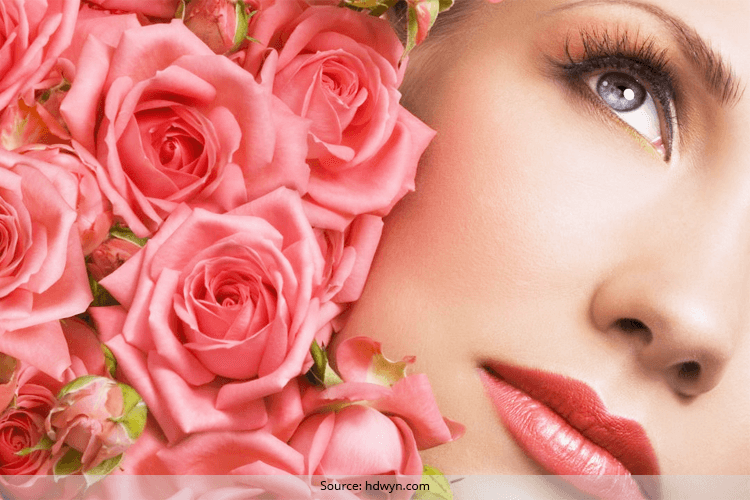 Roses are a symbol of love. The scent, texture and look of them appeals to a woman's baser instincts. When you receive a bouquet of roses, you just want to take a whiff of it and lose yourself in the magic of roses. But, apart from its sweet fragrance and romantic appeal, roses are actually highly beneficial when it comes to skin care, which is why roses have been used in a lot of the home remedies. Here are some simple ways in which you can use rose petals in your everyday beauty regimen. You will also see the  benefits of rose petals once you start using them regularly.
How To Use Rose Petals
1. Body Scrub
A body scrub made with rose petals is sure to buff your skin, making it soft and smooth.
All you need to do is mix equal parts of crushed rose petals, sugar, and coffee grounds. Add a tablespoon or two of extra-virgin olive oil. Mix well and use this scrub all over your body. While the sugar and coffee grounds will help exfoliate the dead skin cell, the rose petals and olive oil will heal moisturize and soften the skin. Rose petals for skin will leave you with soft and supple skin over time.
2. Treat Puffy Eyes
If you've been working hard to meet a deadline and haven't got a full night's sleep in a while, then the results will show on your face by way of under-eye bags and puffy eyes. Treat them with some cool rose water. Here are some more uses for fresh rose petals for skin and eyes.
[Also Read: Beauty Benefits Of Sleep]
Crush some fresh rose petals and add them to a cup of boiling water. Let it simmer for fifteen minutes and then allow it to cool down. Store the rose infused liquid in a tight container and place it in the refrigerator overnight. The next day, soak some cotton balls in the liquid and place it on your tired eyes. You will notice that the cooling properties of rose help reduce the under-eye puffiness, making you look refreshed.
[sc:mediad]
3. After Sun Care
Being outdoors for a long time can take a toll on your skin, even if you wear a sun screen. Apart from the dust and the pollution, the harsh sun can do some potent damage to your delicate skin. To minimize the effects of sun damage make yourself an after-sun-care gel to treat your sun damaged skin. Use rose petals for skin that needs care and pamper.
Crush half a cup of fresh rose petals and add them to half a cup of Aloe Vera gel. Add some grated cucumber to this and mix well. Apply this gel to all the affected areas. All three ingredients used will cool and soothe your aggravated skin and minimize any sun damage caused.
4. Bath Salts
If you have a bath tub at home then this DIY bath salt is your path to ultimate indulgence.
Take a cup of Epsom salt and add half a cup of baking soda to it. Add two cups of fresh or dried rose petals. Mix well and store it in an airtight container. Whenever you want to de-stress in the bath, simply add two tablespoons of the bath salt to the tub. Soak in it and let the rose petals work their magic on your body and soul.
You can also use rose water as a toner, makeup remover and even to treat acne. Rose has a number of good qualities that will help keep your skin looking and feeling fresh and youthful. So be sure to incorporate the above ideas to keep your skin looking its best.
The next time you receive a bouquet of roses, instead of putting them in a vase, use them in your beauty regimen. Either use them fresh or make your own rose water. That way, not only will you be taking good care of your skin, but you will also end up smelling like rose garden.
Hope this article on benefits of rose petals is helpful.