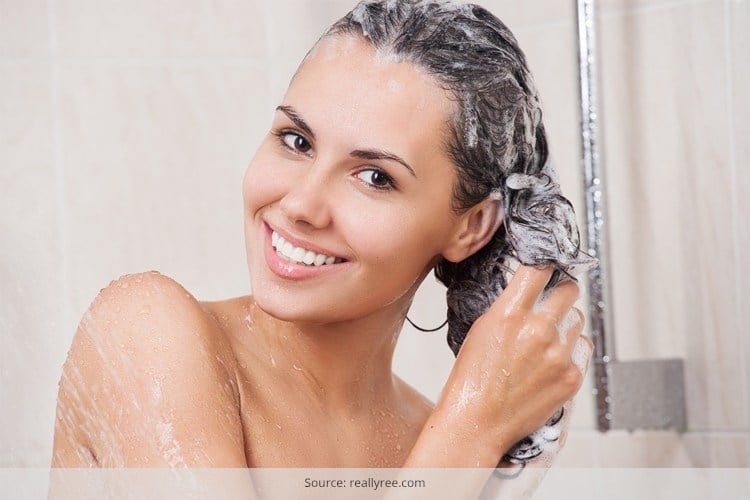 If you have light colored hair then you can find a number of articles discussing what shampoos you should use and how to keep your hair looking its best. But sadly, there are not that many articles out there talking about black hair and what shampoos suit it best. So we at Fashionlady thought that it's high time we looked into this issue and find out all we can about which is the best black hair shampoo that work well for Indian hair.
[Also Read: Awesome Black Hair Growth Secrets]
Best Shampoo For Black Hair
So if you've been hunting for the best shampoo for black hair, your quest ends here. Read on to know which shampoos have made it to our list.
Black Malva Shampoo
If you do not mind splurging on your shampoo, then the Black Malva Shampoo is a great option. The shampoo is specially formulated for dark hair and claims to bring out cool, deep tones in natural and tinted dark shades while discouraging the appearance of red or brassy tones. Used along with the conditioner, this is a really good shampoo for black hair.
Soul Tree Licorice, Shikakai and Bhringraj Shampoo
With key ingredients such as licorice, henna, hibiscus, shikakai, and bhringraj and a coconut oil base, is it any wonder that this shampoo is featured here as one of the best black hair shampoos? The shampoo promises darker, shinier, and healthier hair with regular usage.
[Also Read: How To Shampoo Your Hair]
Biotique Bio Henna Leaf Shampoo
If premature greying is a worry, then try Biotique's Bio Henna Leaf Shampoo. The shampoo is a blend of henna leaves, soap nut and berberry. Apart from preventing greying, the shampoo also imparts a hint of henna highlights to your black hair. It is gentle enough to be used daily.
Forest Essentials Mashorbra Honey and Vanilla Hair Cleanser
If you want to pamper your black hair then try washing it with Forest Essentials' Mashorbra Honey and Vanilla Hair Cleanser. With key ingredients such as Honey, Amla, Reetha, Soya protein, and Vanilla, this cleanser not only cleans the hair but also gives it a boost of moisture and shine while imparting a wonderful fragrance as well. All these reasons combined is what makes this one of the best black hair shampoos available in the markets right now.
Khadi Henna Tulsi Shampoo
The Khadi Henna Tulsi Shampoo aims to activate hair roots, which in turn boosts black hair growth. It is ideal for dry hair that needs a little extra care. The henna and tulsi help to make your black hair strong and healthy.
[sc:mediad]
Khadi Green Apple Shampoo
If you are on the lookout for a black hair shampoo and conditioner duo that will help fight premature greying and soothe an irritated scalp, then the Khadi Green Apple Shampoo and Conditioner are right up your alley. While Reetha is a natural cleanser, Apple helps with hair growth and Amla fortifies hair while fighting premature greying at the same time.
[Also Read: Black Hair Products]
Shikakai Powder
Of course there is always the tried and trusted Shikakai powder. This natural hair cleanser has been proven to be really effective on our dark, thick Indian hair. While it is agreeably a little cumbersome to use, the effects of it are well worth the time and effort it takes to wash your hair with Shikakai powder.
So there you go. Our list of the best shampoos for dark Indian hair. Depending on what you want to gain from your shampoo, matching your preferences with the shampoo's description will help you narrow down your choices. We hope this article has helped you in your hunt for the best black hair shampoo!