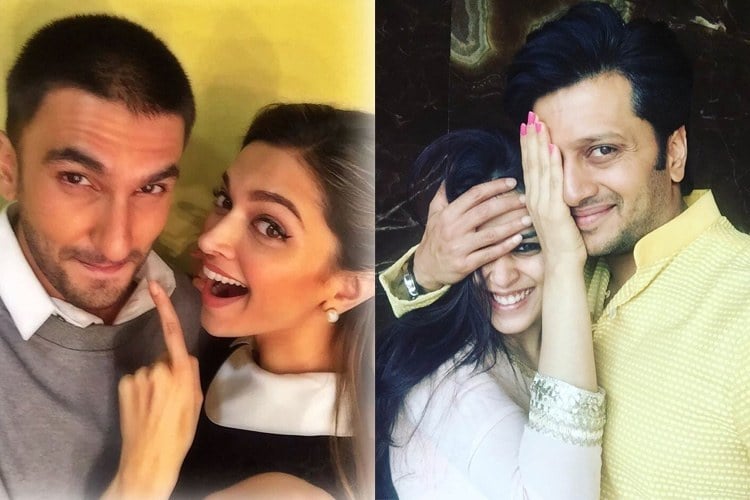 What a year 2015 was! Though it was in 2013 that 'Selfie' was officially recognized as a word, the year gone by has been one of the most phenomenal ones for Bollywood selfies! From lovers to best friends to exotic locales-our Bollywood celebs have covered one and all! We have curated some of the best Bollywood selfies of 2015 for you to see and enjoy! Let us know in the comments, who among all of them took the best selfies.
Shahid And Mira Selfie: The One That Broke a Million Hearts!
This was the selfie which left millions of hearts broken. The sweetheart of so many young girls around the country finally succumbed to love-and that too after months of speculation. There were rumours around that Shahid was seeing someone from Delhi and time and again pictures of the mystery woman surfaced, but it wasn't till they got married that Shahid let the cat out of the bag. Shahid married Mira, a young girl from Delhi University in a star-studded ceremony. Needless to say, Shahid's choice was beautiful. Mira simultaneously gained a lot of loving and loathing, but nothing stops the cute couple from posting more pictures! And from the likes of it, it seems Shahid really adores Mira.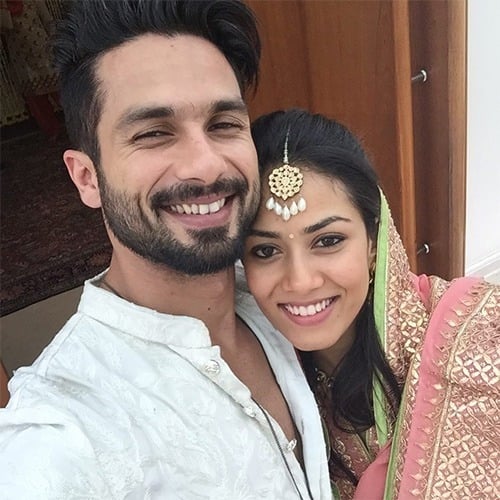 Sample a few of their other selfies too: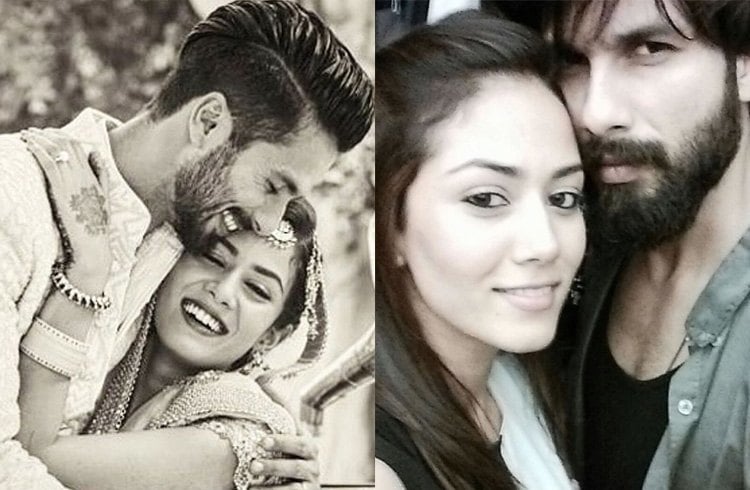 Kapoor Sister Pouting: The Ever Stylish Karisma and Kareena
When two very gorgeous-looking sisters get together, you can well imagine how great the selfie is going to look. Karisma Kapoor and Kareena Kapoor recently got together for an event in Hyderabad and looked ethereal in their respective attire. While Karisma wore a stunning white and golden saree, Kareena wowed us all with her green and golden kurta. They were at the 19th International Film festival in Hyderabad and we are sure both the sisters managed to turn a hundred heads with their very amazing looking kurtas.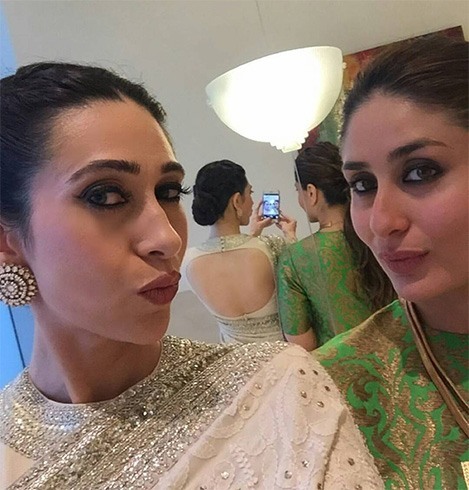 Katrina's First Time: A Moment To Remember
She is extremely photogenic and beautiful, but hardly ever will you see something as exotic as hers in a selfie and bonus points for the awesome location!
Katrina has umpteen numbers of photo shoots in her life, but when it comes to selfies, she is not that big a fan. So naturally when her first selfie surfaced, the country went raging-she looked like a goddess in the picture and it was in Cannes. With a single click of her close-up face, Katrina won the flawless selfie award. We wish she would take more selfies of herself, now that her first selfie literally broke the internet!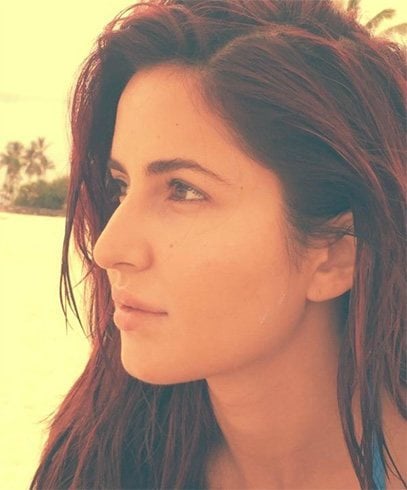 Rani and Preity: The Reunion Selfie
Rani and Preity have always been our favourite. Both of them are down-to-earth and we love the fact that they look gorgeous as ever before. Seeing them together evokes so many memories for us and their reunion selfies is like one of the best ever! Keep rocking you two!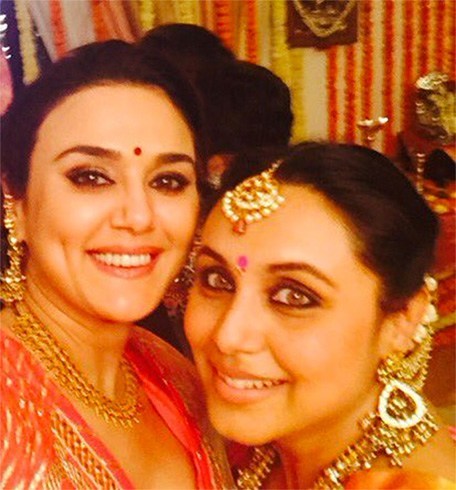 [sc:mediad]
Ranveer And Deepika: The Selfies That Give Us Relationship Goals
She has had her fair share of relationships, but this one is one relationship that makes her genuinely happy! You can see that from all the lovey dovey snaps that these two lovebirds share almost all the time! Ranveer and Deepika are probably the coolest couple in tinsel town and they make their love felt with their cutesy pictures. They are quirky, they are funny and they are so in love, we love their pictures and so does the country! Keep sharing you two!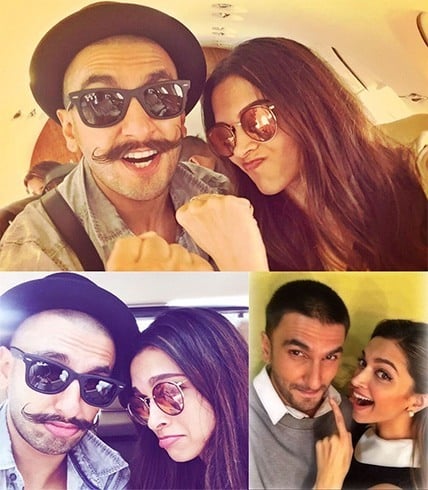 Riteish Deshmukh's Family Selfie: All We Can Say Is, Awwwww!
Another couple that we adore is Riteish Deshmukh and his cute wife Genelia. Their baby features in a lot of their selfies and we can't help but collectively say 'awwww' to them. Most of their selfies are quirky and cute and we can trust Riteish for the generous dose of humour that he sprinkles in these photos. Also, Riteish adores his family like anything, and we can't love a man more than the one who adores his family!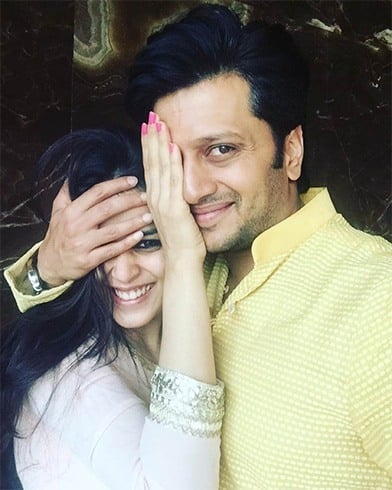 Images Source: instagram.com