A lot of brides are into personalized wedding planning. All the works like bridal wear, encrusted jewellery, and décor make it into the top list. But a perfectionist would know small personal details matter too. Kalires for instance are stunning on their own. They can be customized depending on what you prefer. From floral options, to distinctive big designs, special charms, there's a kalire design for every bride. See ahead for our special list of the best bridal kalire designs.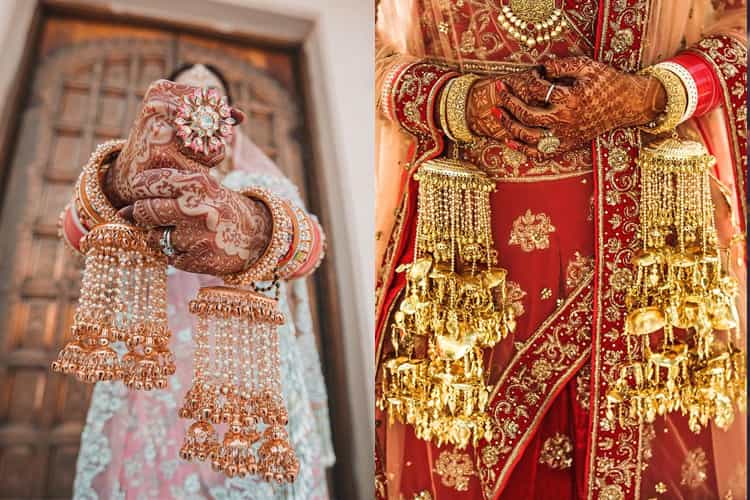 Shop These Bridal Kalire Designs Now:
Here is everything you need to know:
1. Kalires With Engraved Motifs:
You can go for a signature kalire with motifs like how Priyanka Chopra did for her big wedding. Her jewellery designer, Mrinalini Chandra included several motifs inspired by her love story with husband Nick Jonas. Sweet!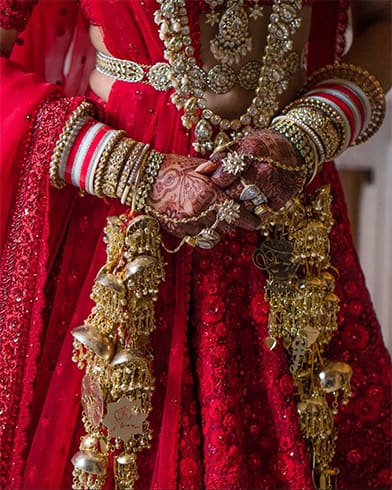 2. Gold Umbrella Kalire With Shells:
Use traditional and modern influences like this on your kalire if you wish to add on a unique touch to your wedding attire. There can be nothing better than a gold umbrella kalire with shells tied with chooda if you prefer the intricate finish.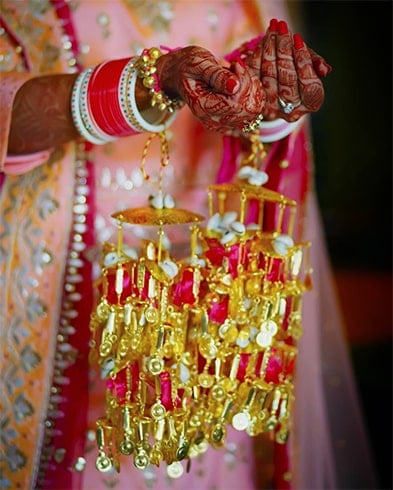 3. The Jhumka Kalire With Pom Poms And Tassels:
The prime focus of your kalire should not be on just one. In fact try a design like this if you want to go all in. From pom poms, tassels, and jhumkas-this is for the bride who loves extra. No complaints this side either.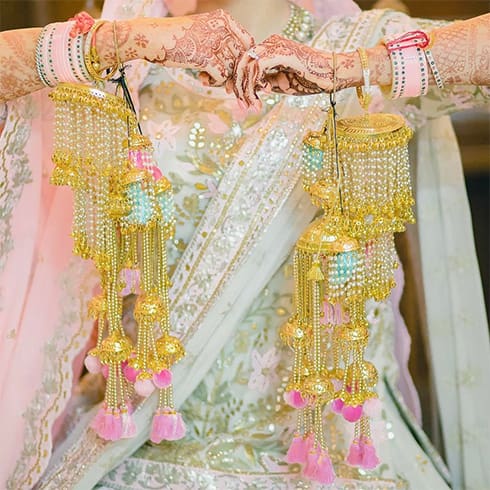 4. Floral Kalire:
If you are into floral jewellery then there's good news. You can customize your own kalire using fake or real flowers depending on your requirements.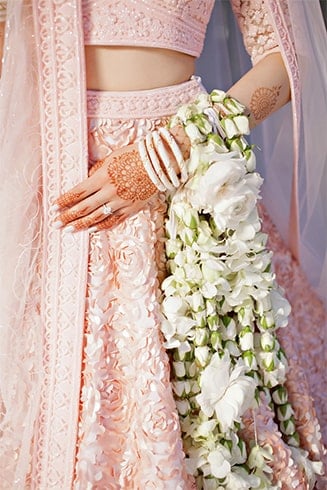 5. Kalires With Statement Ghungroos:
Millenial brides usually love sartorial details and modern makeover. An elaborate designed kalire with precious ghungroos can add to the delicacy without restricting their movement.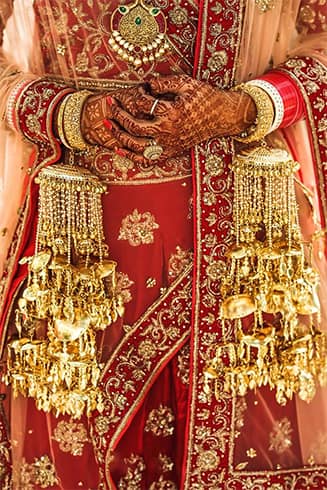 6. Kalire With Golden Hanging Leaf Designs:
The kalire with hanging leaf designs is another customizable idea and is sure to be a head turner. It is made even more memorable with the umbrella-styled danglers. This stunner thrown over your hands will play with layers to amplify its visual impact.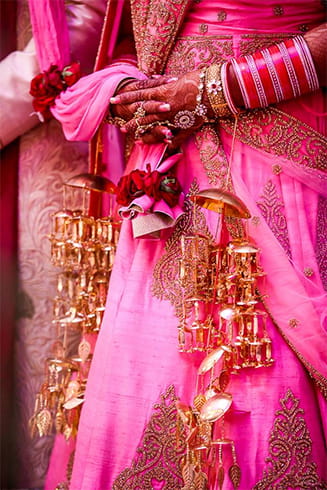 7. Kalire With Pom Poms:
We also give our vote to kalire with pom poms. This style is extremely popular amongst modern brides. Wear yours with a white chain extending to the hands for a touch of drama.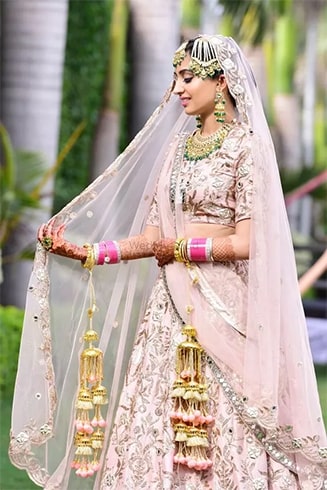 8. Two-Tiered Dome Kalire:
If you are after statement-making design, then kalires with tiered domes can create maximum impact. Their visual impact can be powerful so its' best to skip the heavy jewellery and pair them with a passa.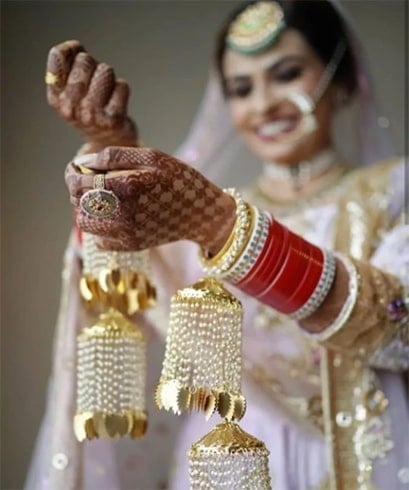 9. Traditional Kalire:
Statement open-setting kalire are must-have for brides with traditional aesthetics. Consider selecting traditional motifs and jhumkas to get the best of the old-world charm.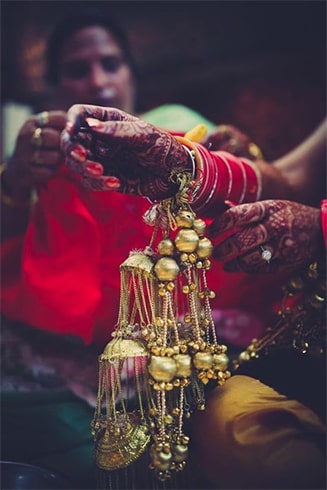 10. Minimal Kalire Design:
And last but not the least, a neat kalire design for the minimalistic bride. Skip the heavy duty jewellery and adorn your hands with these light but delightful looking ones.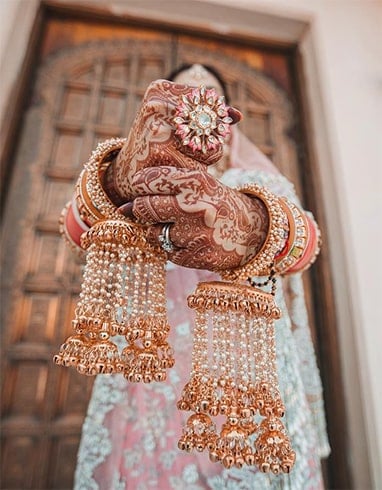 What's not to like about this timeless bridal kalire designs? They are beautiful and add movement to your overall look. And some of them are worthy enough to pass down as family heirlooms too.