Your late night out or zero sleep signs are anyways going to show up on your skin in the morning. It can happen to anyone of us. Thankfully, the darkness underneath eyes can be easily neutralized using the right concealer. If you're in need of an eye concealer that rightfully hides dark circles, we can guide you with 10 of the highest rated formulas in India.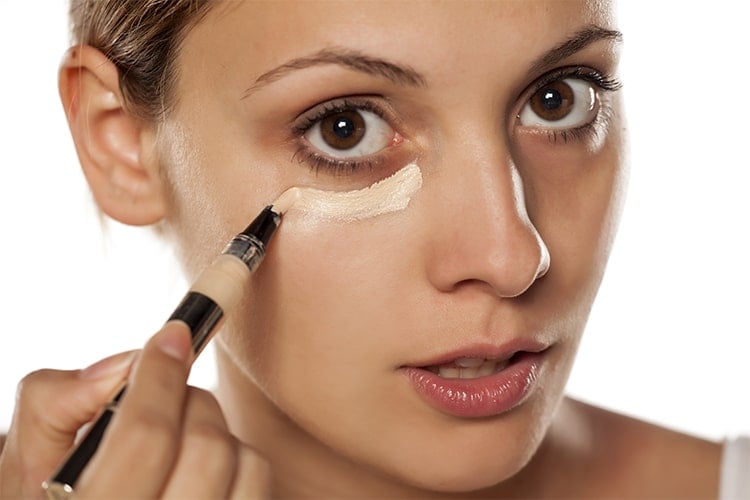 Best Concealers for Dark Circles to Make You Look a Little More Awake:
These are the best Concealers for dark circles, according to us.
1. M.A.C Studio Fix 24-Hour Smooth Wear Concealer:
Even the light, base makeup user would have no problem using the M.A.C Studio Fix 24 Hour Smooth Wear Concealer. It is so light and hides all tired signs. The formulation glides on smoothly and lasts the entire day.
2. NARS Radiant Creamy Concealer:
The NARS Radiant Creamy Concealer is an award winning product and is great. Similar with its name, the creamy formula blends in perfectly hiding all flawed spots. You can choose your best shade from its spread of shade range.


3. Maybelline Instant Age Rewind Eraser Dark Circles Treatment Concealer:
A predictable choice for the rest of us, but we cannot skip this. This concealer is not only affordable compared to the rest of the products in our list here, but also hides the signs underneath eyes. Also, its glide-on applicator makes it super easy to use.


4. Camouflage Cream Palette Color Correct & Concealer, Makeup for Ever:
This concealer palette is perfect for Indian skin and also suitable to use all-year-round. The multi-fix product comes in every shade for covering dark circles flawlessly.
5. Bobbi Brown Creamy Concealer Kit:
Use the concealer kit from Bobby Brown and you will never look back. The formula sinks smoothly onto skin making your dark circles undetectable and cancelling out other signs beneath your eyes. It doesn't feel creasy or heavy, but cooperates with the skin so well.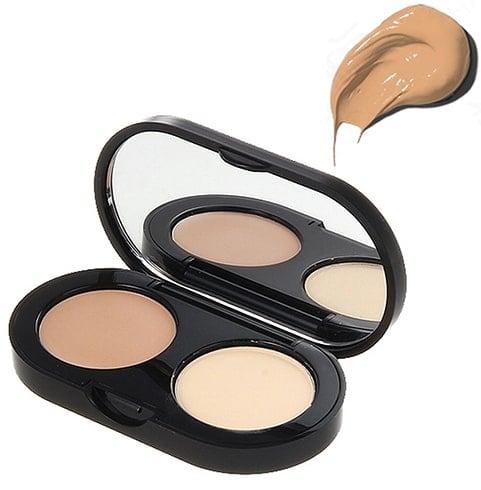 6. NYX Professional Gotcha Covered Concealer:
The amount of cover-up you get in NYX Professional Gotcha Covered Concealer is unreal so just a little amount of the product goes a long way. This is also one of our best 10 pick of concealer for darkness underneath eyes as it allows precise application.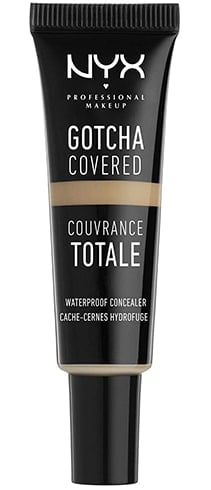 7. Colorbar Full Cover Makeup Stick:
The Colorbar cover makeup stick has been a favorite for most of us for a while now. It is a super touch-up-tool to hide the darkness underneath eyes. Glide the stick formula onto the affected area. We suggest allowing the concealer to set in skin for few seconds and gently pat using fingers until well-blended.


8. Inglot Freedom System Cream Concealer:
The cream formula from Inglot has a nice texture, plus it comes in a number of shades, so it gives you options to decide which works best to hide your ugly circles. You can lightly sweep in fine powder to set the creamy formula into place.
9. L'Oreal True Match Super Blendable Concealer:
If you can pick the right shade from the range of L'Oreal True Match Blendable Concealer, this formula will be your best bet. It is deeply pigmented and neutralizes dark circle which is amazing.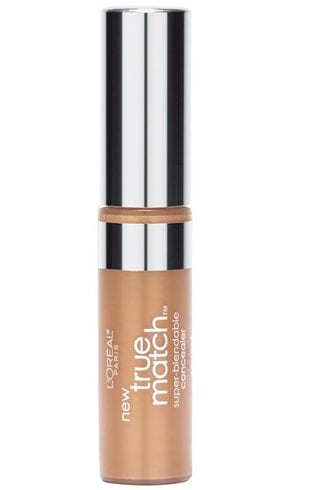 10. Bourjois Healthy Mix Concealer:
If you are constantly conscious of what's in a concealer you use, then you will love that Bourjois Healthy Mix Concealer has fruity ingredients which makes it quite a healthy choice. Not only that. It corrects your dark circles like it was never there at the first place.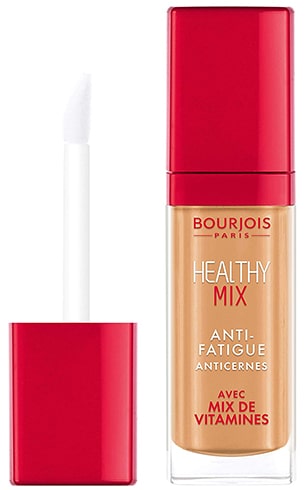 These are our pick of best 10 concealers for dark circles suitable for Indian skin. Pick the right concealer now that we've made it easier for you. Thank us later.