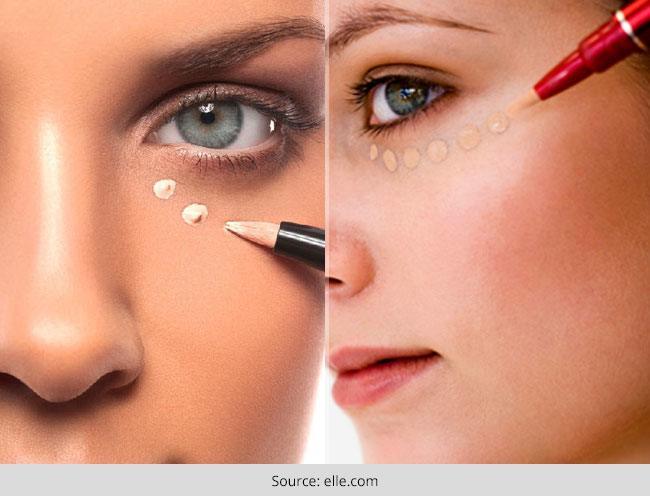 Dark circles under the eyes are something which everybody gets at some or the other point of time and no matter when you have it, you always hate it, as it makes your face look dim and dull. To get back the glow of your face and have dark circle free eyes, all you have to do is use the magic of makeup.
Though, applying too much makeup under your eyes will be prominently visible and may look awkward but if you apply just the right quantity of it, then your face and eyes will glow without attracting unnecessary attention. Follow the steps mentioned below and you will know how to do it the right way and thereby, hide those dark circles.
Now let's look at how to hide dark circles with makeup.
Step 1: Wash Your Face
First of all, wash your face with a gentle cleanser or a face wash, which suits your skin type and then rinse your face using cold water. Doing this will not just clear the dirt out of your face but also reduce some puffiness under your eyes.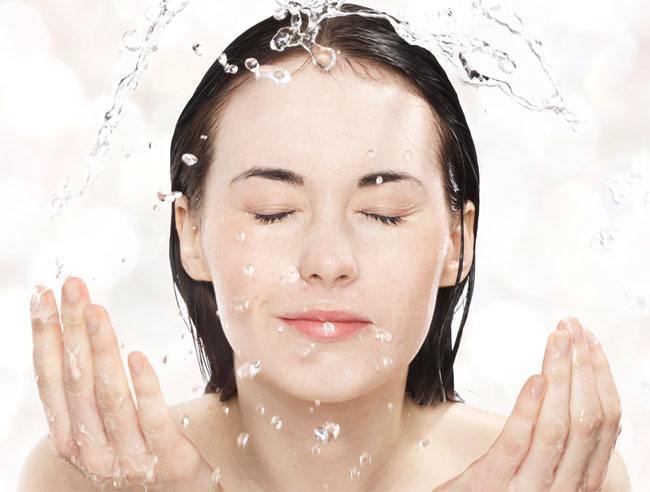 Step 2: Put Sliced Cucumber on Your Eyes
Putting thin slices of cucumber on each eye for about 10 minutes decreases the puffiness and the intensity of darkness under your eyes. Instead of sliced cucumber, you can even use wet teabags, as they work the same.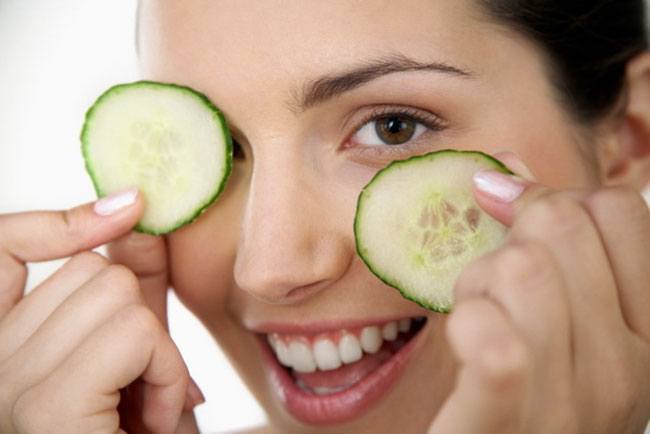 Step 3: Apply Foundation
Applying foundation lightens the dark circles and also works as a perfect base for the concealer, which is to be applied next. Applying foundation first, minimizes the chances of the concealer being rubbed off. In fact, you may need to apply less quantity of concealer after applying foundation.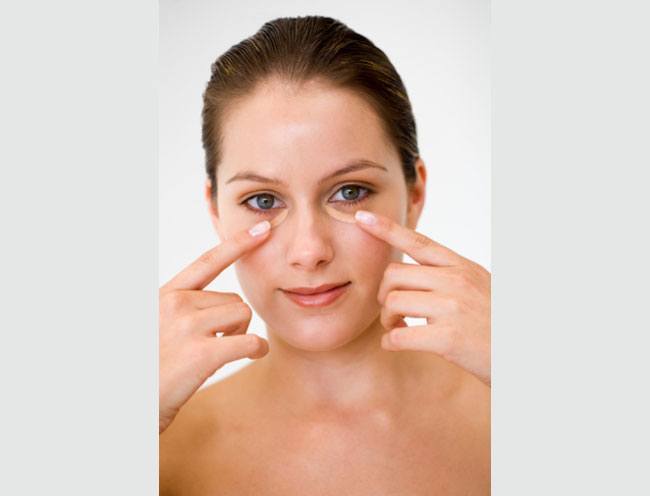 Step 4: Select a Concealer
To hide the dark circles under your eyes completely, it's very essential to use the perfect shade of your concealer. It's best to use a concealer which has a bit darker shade than the color of your skin so that it actually hides the dark circles.
If your skin is on the fairer side then using a light to medium peach colored concealer will be best suited whereas, using a dark peach or an orange colored concealer will be perfect for the ones who have a medium to dark shade skin.
Step 5: Now Apply the Concealer
Since you have already applied foundation on your skin, it'll be best if you use your ring finger for applying and thereby, dabbing the concealer. Keep on dabbing until the concealer blends in with your foundation.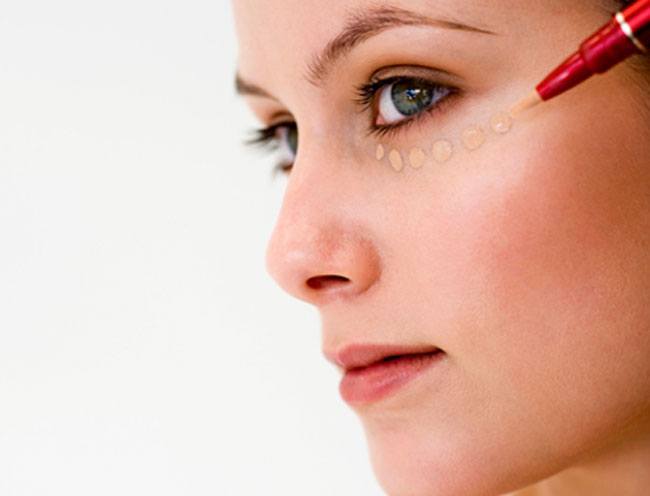 Step 6: Brighten It Up With a Lighter Concealer
At times, your dark circles might not fully hide even after applying a foundation and a concealer. So, to completely hide the tiny bit of darkness left under your eye, you'll need to apply a consistent thin layer of concealer, which has a lighter shade than the color of your skin. Choosing one shade lighter concealer will brighten the skin under your eyes.
Apply this light toned concealer by placing a couple of dots under your eye and then use a soft dome brush to blend it softly.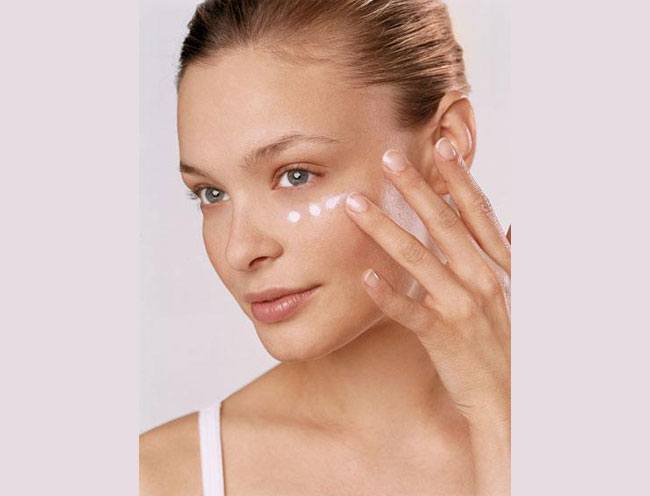 Step 7: Now Apply Powder under Your Concealer
To let your concealer last throughout the day, it's essential to apply powder under your eyes. Apply it by loading your puff up with powder and then gently pressing it under your eyes. Doing so will also add a bit more coverage.
If you have dry skin then you can skip applying face powder and instead just apply the eye shadow as mentioned in the following step.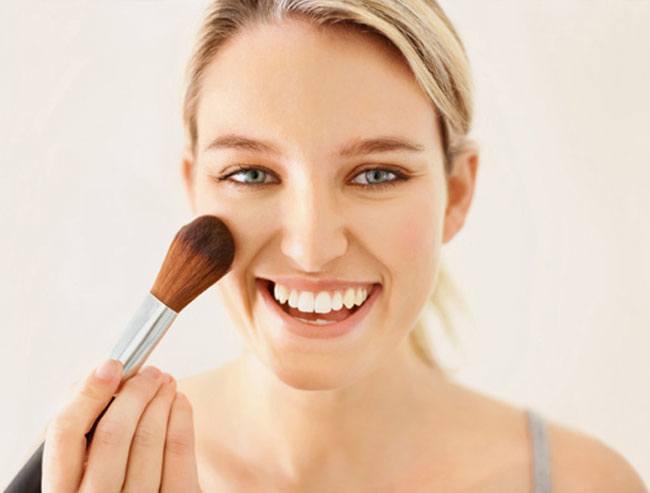 Step 8: Setting it up with an Eye shadow
Use a matte eye shadow, which is two shades lighter than your skin tone. Doing so will set the concealer and thereby, prevent it from creasing throughout the day. Use a soft dome brush and apply a thin layer under the eyes and you'll be ready to go. Using two shades lighter eye shadow will give a minimalistic look to your eyes. It is extremely important to understand what makeup shades suit your skin tone.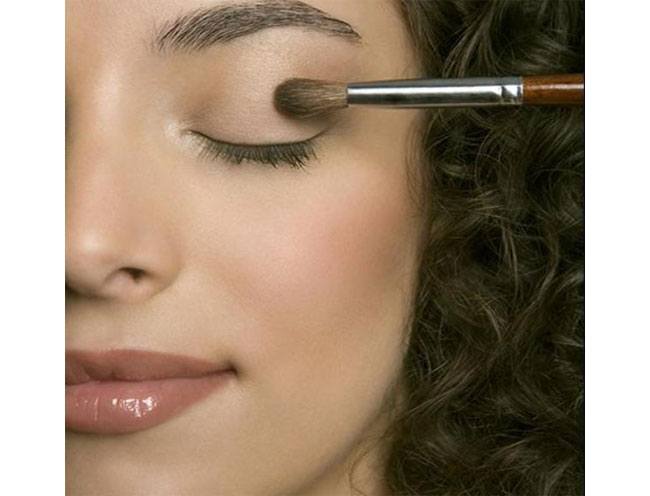 Dark circles can be a bit of a trouble but if you follow the steps mentioned above, then you'll be amazed by the results that you'll get. So try it now and look the beautiful you.
You can also match your eye shadow with the color of your eyes. This can really compliment your overall look. Do it a shot.
Hope this post on how to hide dark circles with make-up helped you.