If there is one thing that's going to make your wardrobe staple more relatable with the new season, its floral prints all the way. Of course, other prints are also highly trending, but there's something so undeniably classic about good 'ol floral depictions. They're utterly versatile, as well. Be it simply for switching moods with smart layering skills, a floral print can unlock the potential of any ensemble. As such, we thought it would be right to round up all the most coveted outfits 2019 has to offer (with the same print) in one place.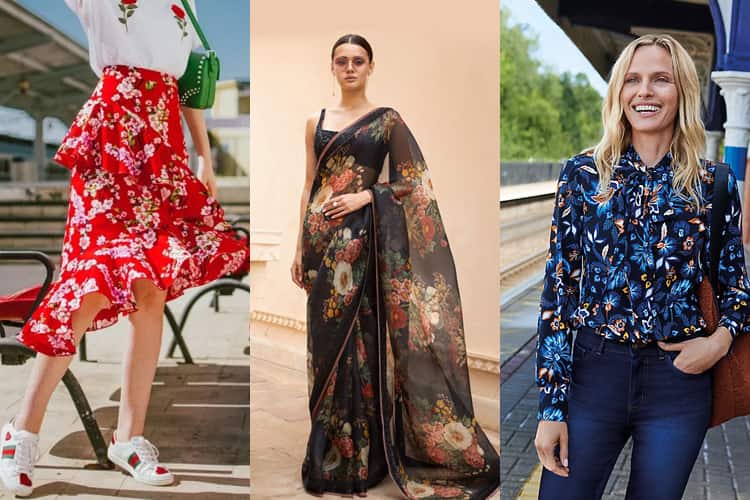 Floral Print Outfits Ideas That Are Relatable All Season Long:
From floral printed dresses, to trousers, to anarkalis, to sarees, we have covered it all in this segment. Scroll below and discover all the looks.
1. Floral Baby Doll Mini Dress:
Mini dresses come with florals this season, and we love it. And this is not your floral print dresses either-it's a scallop baby doll-mini version meaning playful.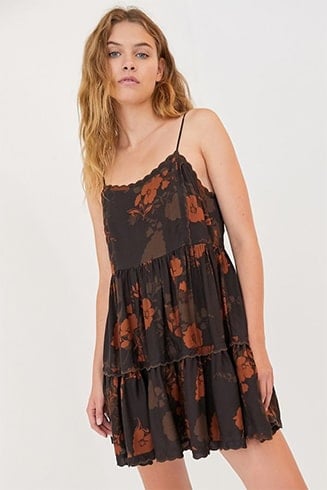 2. Floral Jacquard Dress:
Feminine prints are alive and well this season, and we can reason out why-it's the detailing that will flatter all girls, no matter their shape. Keep the look sharp with heels.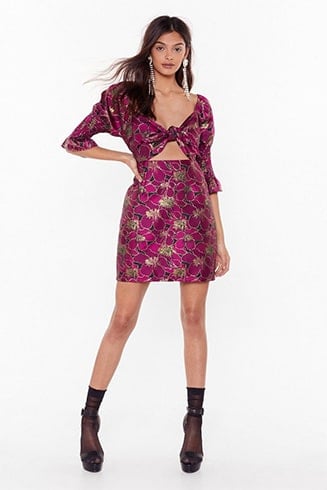 3. Floral Tie-Waist Jumpsuit:
You may have probably seen the standard floral print the internet has in store, but are we talking about a remixed floral? Injecting an updated version of the floral can pump up the look a great deal like the tie-waist jumpsuit below.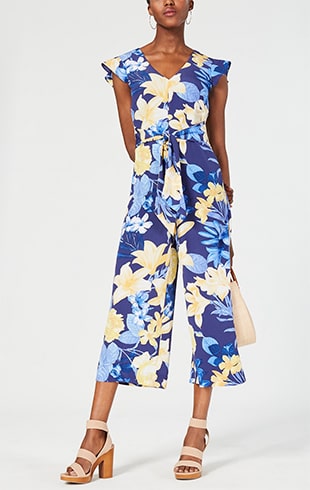 4. Floral Print Kimono:
While floral kimono may not be your first print of choice in the Fall months, its surprisingly perfect to wear and appealing. Perfect for college, work, and beyond!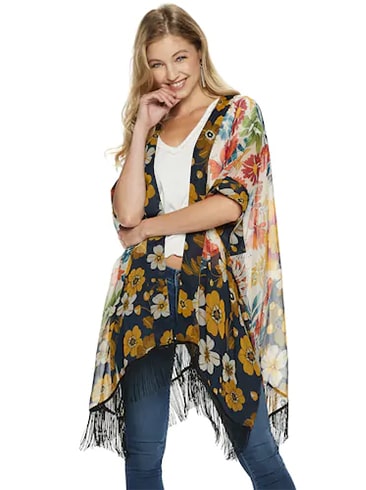 5. Floral Crop Tops:
Crop tops in floral depictions can make your outfit refreshingly charming and modern. And we are kind of falling hard for this floral crop tops below.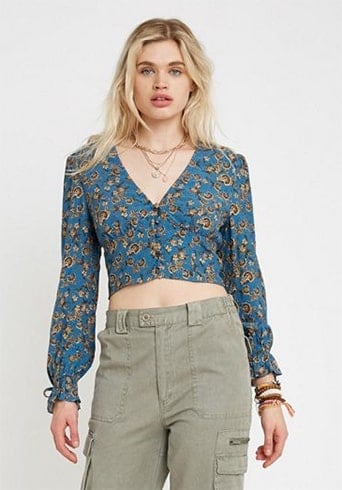 6. Floral Midi Dress:
By far one of the popular prints on midi dresses this year, the piece is a must-have in every wardrobe. The one shown below is particular a hit amongst cool girls. You can even take this floral dresses for wedding.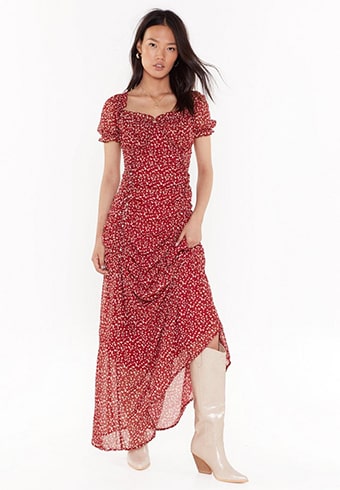 7. Floral Skirt:
One of the most versatile pieces that you can own, this floral print skirt is easy and classy to pair with blouses and t-shirts alike. So sophistiqué!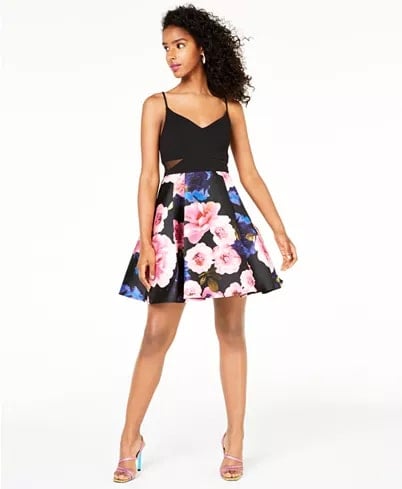 8. Floral Shirt:
If you don't own a floral print shirt yet, then it's time to see it through on board. The fresh print is neutral and chic even with the simplest denims. Opt for fun, bright hues for nailing of-the-moment look.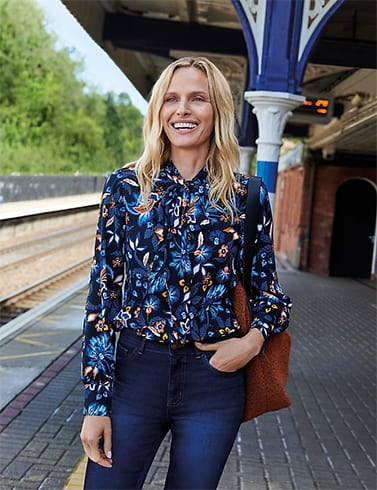 9. Floral Midi Skirt:
A floral midi-skirt will always stay in style and works in sync to wear all-year-round. We're smitten with this floral number in particular. Hard to disagree, huh!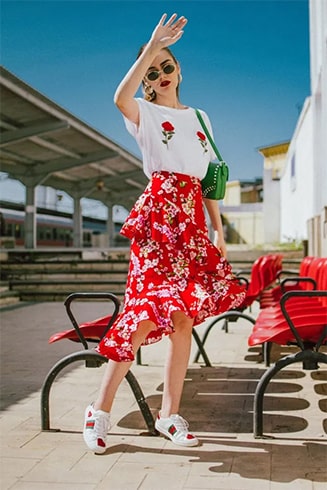 10. Floral Relaxed Trousers:
If skirts aren't your thing, then may we recommend something low key? A simple relaxed trouser should not be overlooked. This chic option will take you from drinks to desk in style, any day.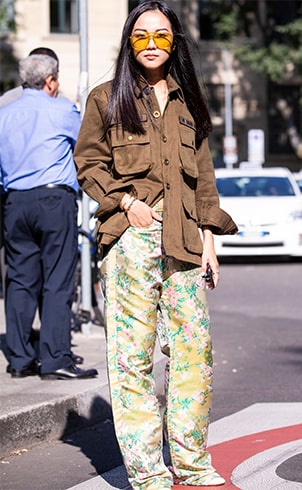 11. Floral Co-ords:
Floral co-ords are trendy and delightful. Match them with white sneakers or strappy sandals to keep the rest of the look minimal and sleek.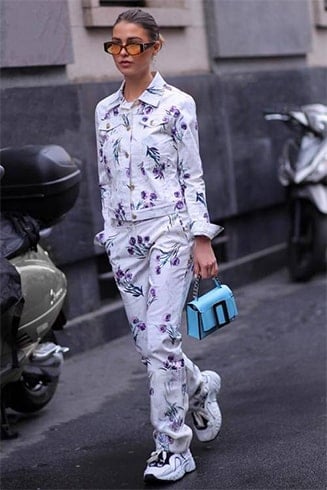 12. Floral Wide-Leg Pajama:
Floral pajamas are not only comfy and flattering-but they also add spunk to your look. This one exudes a modern, laid-back visual, which is great for summer.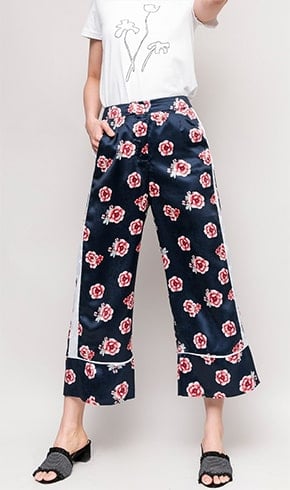 13. Floral Padded Jacket:
Chic prints look so pretty all day, every day. We absolutely love this floral padded jacket below to pair with our iconic disruptor sneakers. And yea, you can steal the idea!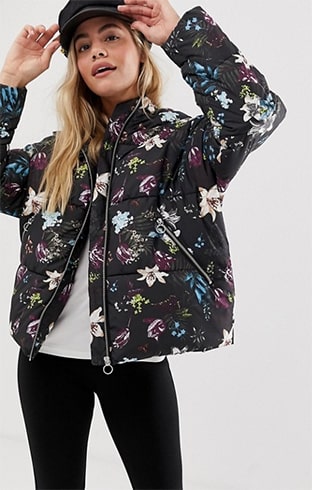 14. Floral Blazer:
The floral blazer is also on trend at the moment and adds a modern-edge to your look. The beauty will literally match with everything in your wardrobe-think simple t-shirts to printed blouses. This is also a great option to wear for corporate meeting around the city.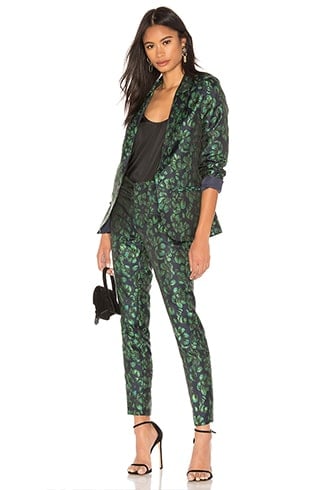 15. Floral Gown:
Floral print gown are certainly divisive, but the entire of us are in agreement here. We'd style it with killer heels like the one here.
16. Floral Printed Shorts:
Floral print shorts have the It-buy status, and this one is no exception. It's already garnered a number of loyal fans, which means it'll sell out any time soon. You may be left disappointed.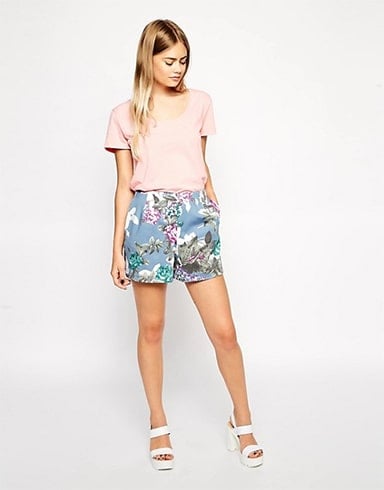 17. Floral Lehenga:
Understated but utterly elegant, floral print lehenga are also enjoying much air time as printed western wear. And it's the exquisite Sabyasachi piece that we're especially enamored with, especially after Katrina Kaif wore it.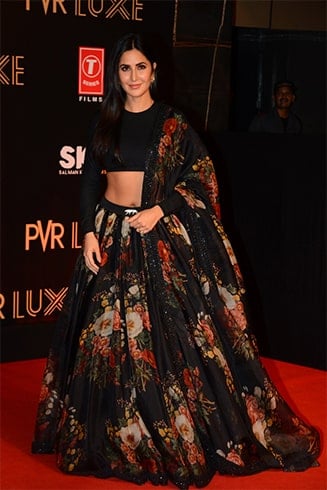 18. Floral Printed Kurta Set:
Floral print kurti of this calibre normally take your look to new heights. A play of this set has been given a modern spin thanks to its full-length. Wear it with your favorite heels for a 2019 spin-off.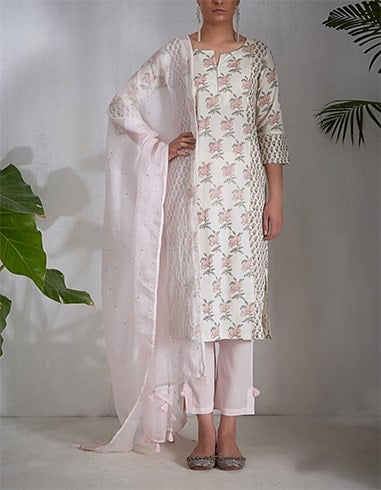 19. Floral Print Anarkali with Jacket:
If you love dramatic prints in Indian wear, then look no further than floral print anarkali. It's great to reserve this one for special events.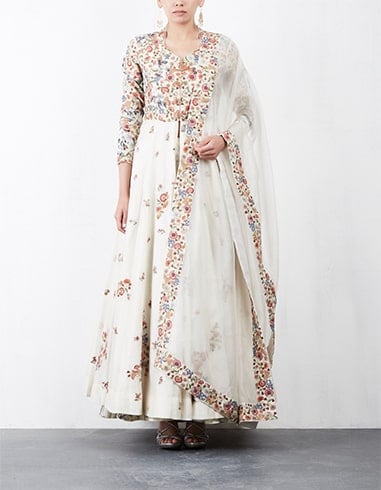 20. Floral Printed Saree:
Floral print sarees were all the rage several years back, but this Indian staple with rework feels so present now-especially in this floral print. Case in point: Priyanka Chopra wore the same while promoting her recent movie, The Sky is Pink.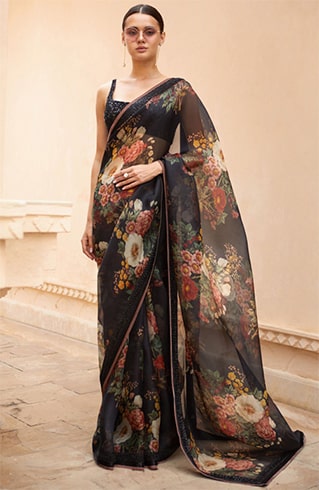 These are all the floral print outfit ideas that we love. What do you feel about them? Tell us in the comment section below.