Selecting the best statement earrings is the easiest this season, with a plethora of versatile pieces out, to suit every personality. If you are usually a simple ear cuff kind of girl, then consider everything from pearl ear cuffs to hinge designed ones. Tuning to this jewellery game can inject serious fun from how distinctive it looks. These earrings can also easily become all-year-round earrings with its simple dose of wearable factor.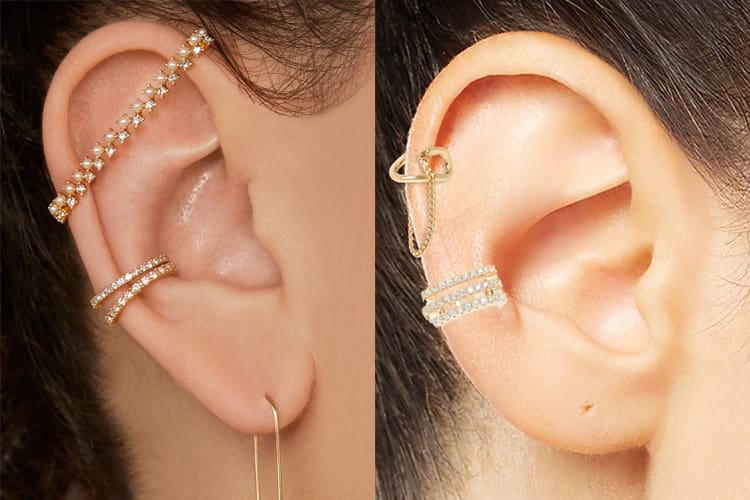 The Most Stylish Statement Ear Cuff Designs To Buy Now:
From statement designs in gold, to pearl embellished ones, here are our top picks:
1. Pearl Earring Cuff Set:
While silver or gold might be the obvious choice of the street style piece, pearl statement designs pack an equally solid punch. Given the new season tune-ins in arty finishes and white finishes, these pieces are a favorite for many at the moment. Wear these statement making ear cuffs to bring your outfits to life.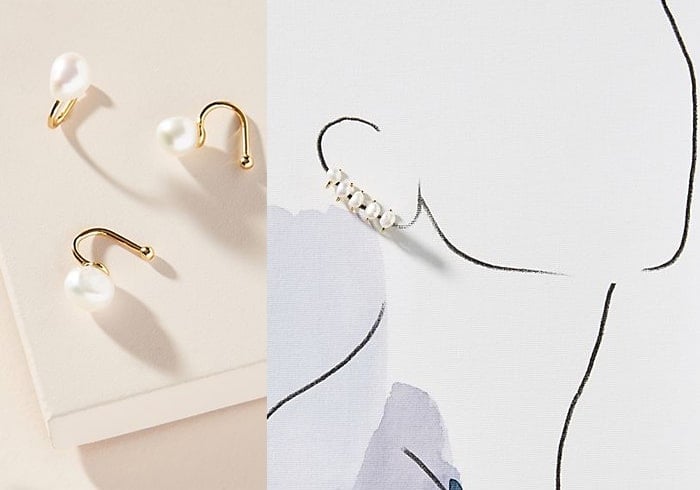 2. Chain Ear Cuffs:
Always a favorite design for many, statement ear cuffs has always been popular for street wear dressing. Chain styles are a simple way of adding style, to complete a trendy look. Add a loose chignon bun for the ultimate chic style.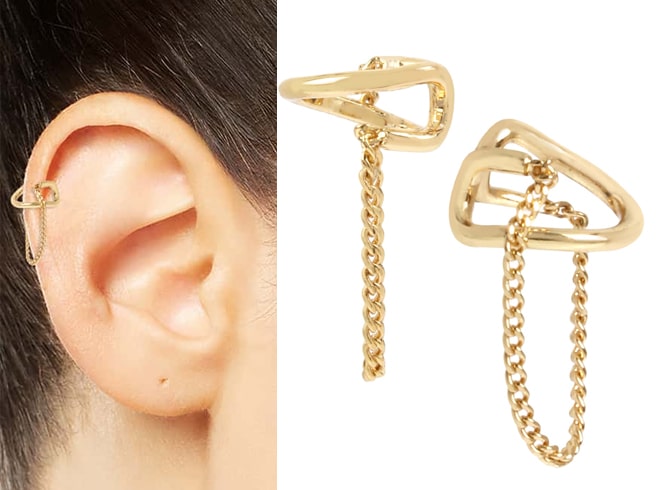 3. Rose Gold Wire Ear Cuff:
While silver are certainly the most relatable, rose gold ear-cuffs are the most coveted in recent times. With everything from wire designs to Rose gold metal, these are the kind of stylish statement choices you can choose from.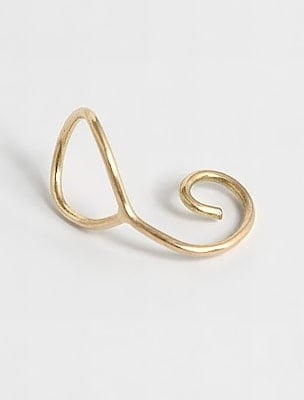 4. Hinge Ear Cuff:
Hinge ear cuffs have become quite popular lately. Thanks to the heavy influence of street style editions. These statement pieces can add spunk to your earlobes so invest on them right away-particularly the hinge designs set in diamonds below.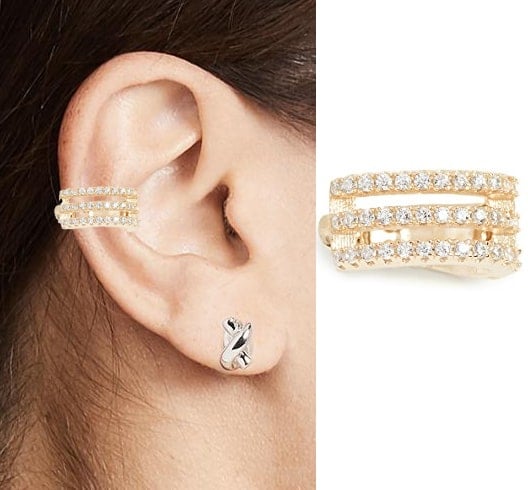 5. Ear Cuff Set:
This season, there is a sense of bold in the air, which has inspired reinterpretations of the ear cuff trend. You can look up for embellished cuff set in rhinestones or in refined, gold.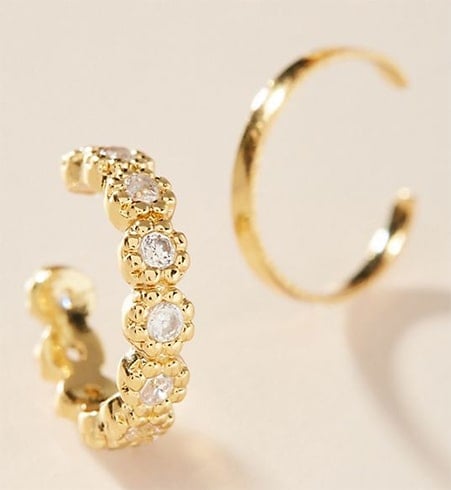 6. Gold Ear Cuff:
Polished earrings in cuff designs depicting the rebellious spirit are goals of this season. Bring on stacks of piercings and ear cuffs styles in gold such as this one.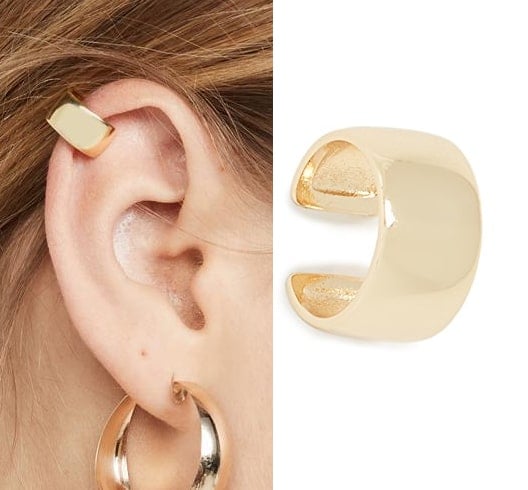 7. Pearl Ear Bar Cuff:
Pearl earrings have made resurgence. And ear bar cuff designs like the ones below are impossible to slip-on unnoticed.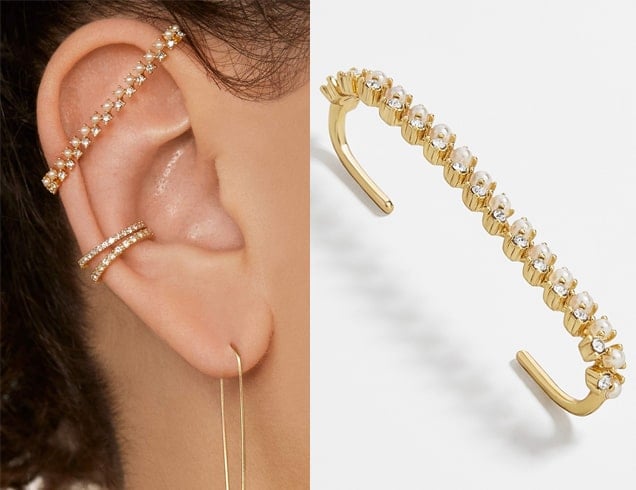 8. Gold-tone Finish Metal Earring with White Cultured Pearl:
Recommended for the party girl, pearl cuffs kissed in gold-tone finish are a match made in heaven. Not only are they unmissable but also add force (in a good way) to any look.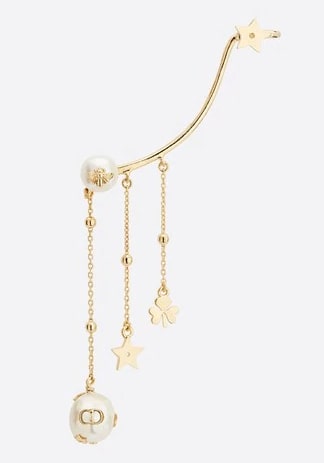 9. Rose Gold Diamond Ear Cuff:
The common thread running through this statement making pieces are their unpredictability of designs. Leave the rest to shine!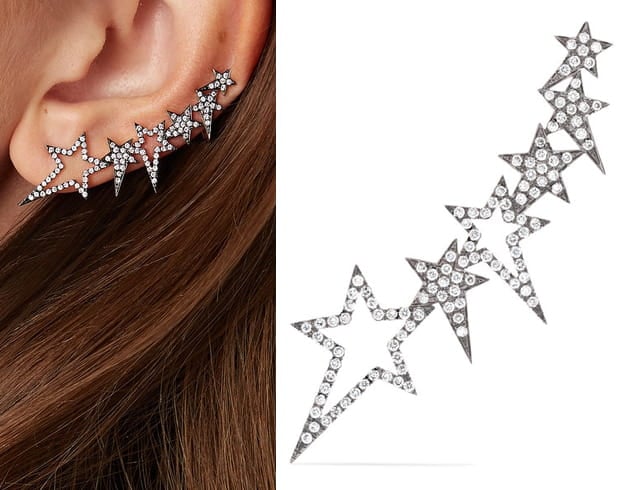 Which of these designs relate to you the most? Tell us in the comments below!