You do know that most commercially available soap bars are harmful for your skin, right? This is because the soap effectiveness comes down to how the product is created. A poorly made soap bar with no moisturizing ingredients may contain artificial preservatives and chemical agents. A homemade, organic soap however can be incredibly nourishing for skin. This is because conventional soaps removes glycerin and add salt mix to the soap for solidifying.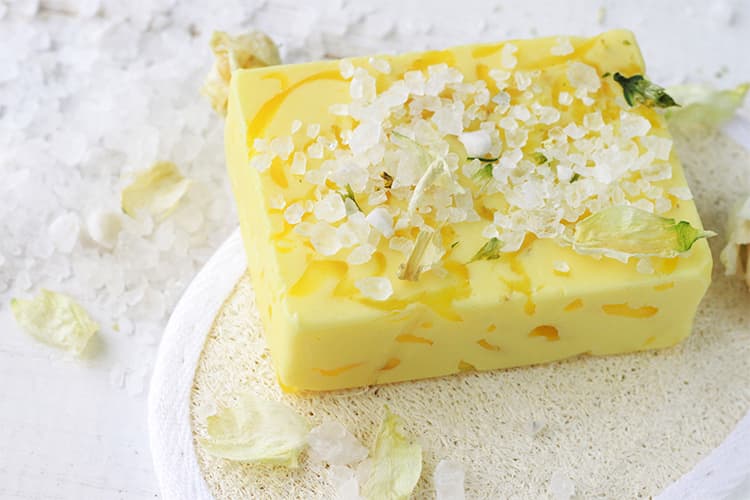 Handmade soaps on the other hand are crafted from plant-derived oils, natural glycerin, organic ingredients, and no harsh chemicals.
After much research, we have rounded up the 10 best handmade soaps in India that have met standards for ingredient quality.
The Top 10 Handmade Soaps Available in India:
These organic soap bars are crafted by beauty experts who clearly know how to create the best. Enjoy!
1. Khadi Aloe Vera Soap:
Khadi Natural Aloe Vera organic soap acts as skin moisturizer for keeping skin soft. It maintains the pH balance levels of the skin. The soap is also loaded with antibacterial agents to maintain a glowing skin. Daily use of the soap rejuvenates and keeps skin supple.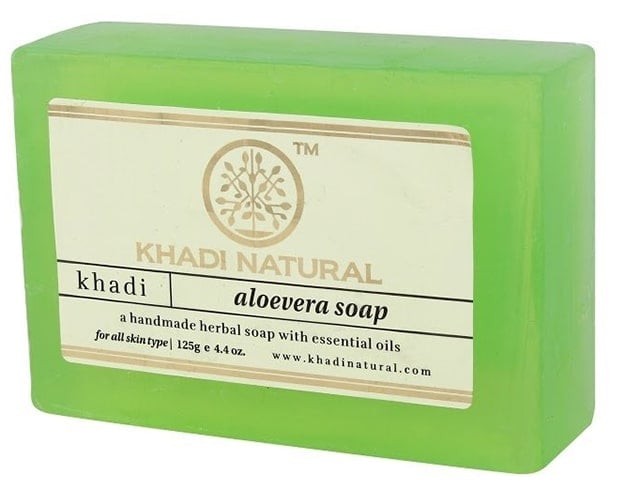 2. Soulflower Juicy Red Tomato Soap:
The Soulflower Juicy Red Tomato Soap is 100% pure, cold-processed, and vegan handmade oil-based soap. It is a blend of fresh tomatoes, olive oil, castor oil, coconut oil, and Vitamin E. The unique soap combines the goodness of Vitamin A, B, & E to lighten skin tone. It is free from fragrance, colors, SLS, and synthetic chemicals.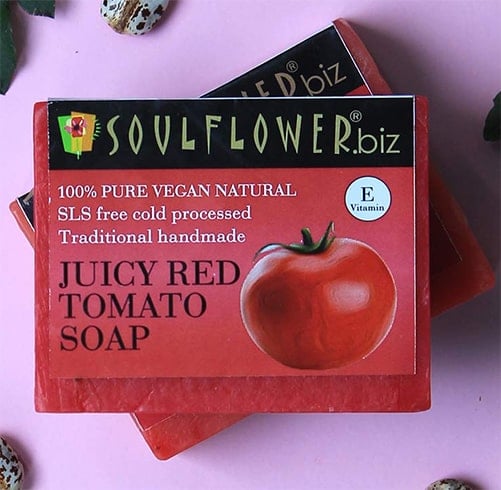 3. Imli Street Wild Rose Loofah Bathing Bar:
The unique formulation of Imli Street Wild Rose bar revives a dull skin tone. It also has potent rejuvenating oil to give your skin a natural glow. The natural organic soap removes impurities from pores and act as cleansing agent to leave skin flawless.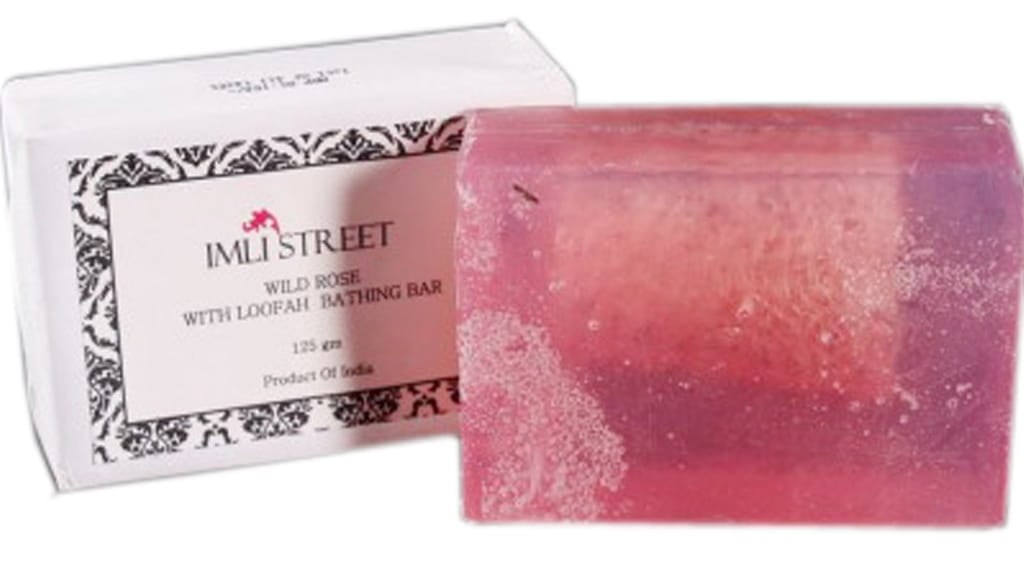 4. Nature's Touch Rose Petal Goat Milk Soap:
The natural soap is blended with silineum, a skin mineral, Vitamin A, and lactic acid to leave a radiant glow on skin. It also has anti-inflammatory agents to nourish skin and keep you glowing. The homemade natural body soap smells heavenly and is 100% organic.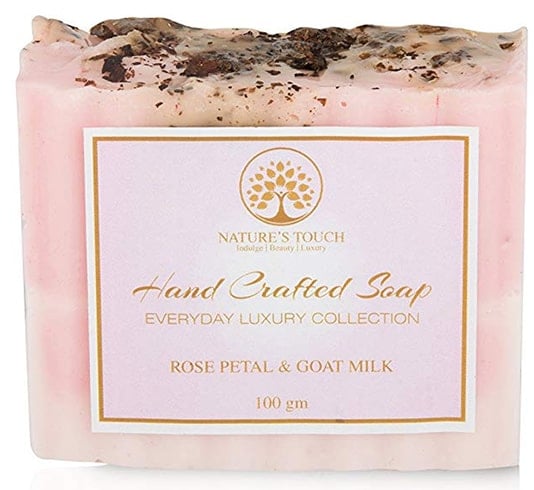 5. Leikhok Lime Basil Essential Oil Loofah Soap:
Leikhok crafts handmade soaps using natural ingredients that are incredibly safe for skin. The lime basil essential loofah soap is one of their popular products. The soap enhances dry looking skin, moisturizes skin, treats pimples, improves blood circulation, cleanses pores, and exfoliates skin.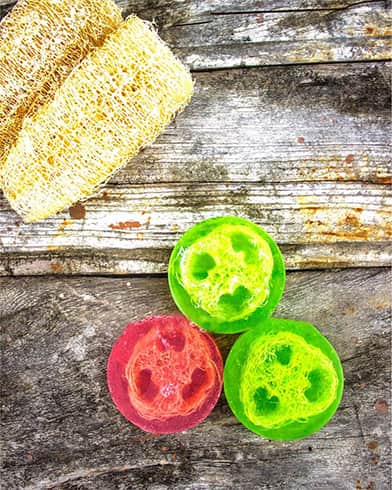 6. La Tierra Goat'S Milk & Exfoliating Oats Handmade Soap:
The gentle cleansing soap exfoliates and moisturizes skin. It has natural contents like glycerin, goat's milk, essential oils, natural oats, and carrier oils. The soap is a unique blend of exfoliating agents with moisturizing goat's milk.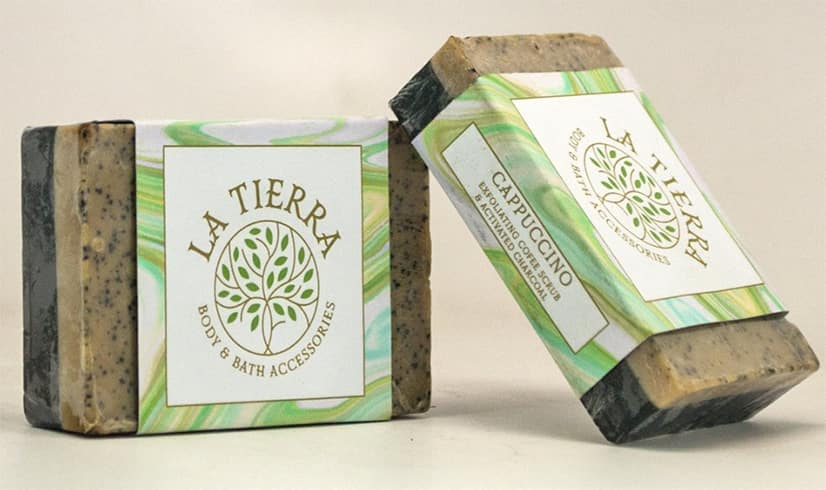 7. Neev Almond Rose Soap:
The Almond rose soap from Neev is an organic product with gentle cleansing properties. It is highly recommendable for dry skin, wrinkles, dryness, acne, and blackheads. The soap is 100% natural and is infused with rose oil. It is free from artificial fragrance, colors, ingredients, fillers, and chemical preservatives.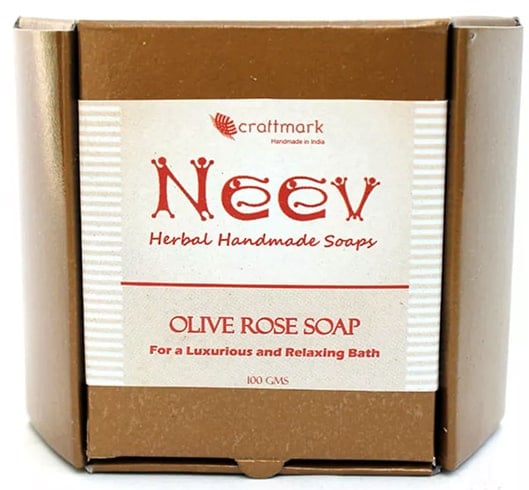 8. Rustic Art Turmeric Soap:
[sc:mediad]
The organic soap from Rustic Art is 100% natural and is free from preservatives, animal ingredients, and fragrance. Its antiseptic, antibacterial, and anti-fungal agents reduce pimples, pigmentation, and wrinkles. The soap is formulated to suit all skin types.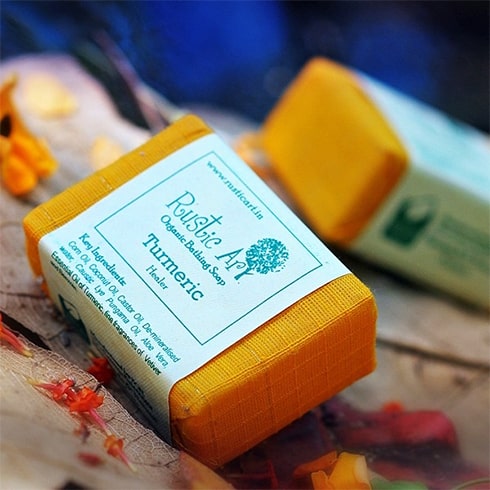 9. Daily Spaa African Black – Soap:
The African black soap is 100% organic with no preservatives, chemicals, and sodium hydroxide. It also has shea butter to keep skin feeling nourished. The soap with ingredients like coconut oil, honey, shea butter, and cocoa pod ash is a great treatment for dry skin.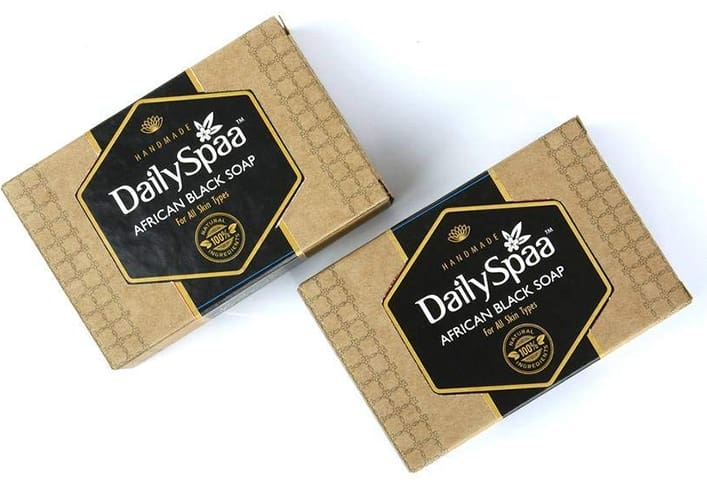 10. Bliss of Earth Organic Tea Tree and Multani Ayurvedic Handmade Soap:
The Bliss of Earth handmade is a mixture of essential oils like coconut oil, tea tree oil, Castrol oil, and sesame oil. The soap is also known for its medicinal benefits. These oils act as healing agents to treat skin inflammation, redness, psoriasis, and swelling. The presence of sesame and Castrol oil helps to balance skin's moisture levels.
These are our pick of best handmade soaps available in India. Have you used any one of these products before? If yes, then do share your experiences in the comment section below.