Acne is one of the most common skin problems. This is the reason why choosing the right skincare products is essential, beginning with the basics. Face washes, for instance are our daily go-to-product. Therefore, it is important to look for acne-fighting ingredients like benzoyl peroxide and salicylic acid while selecting one.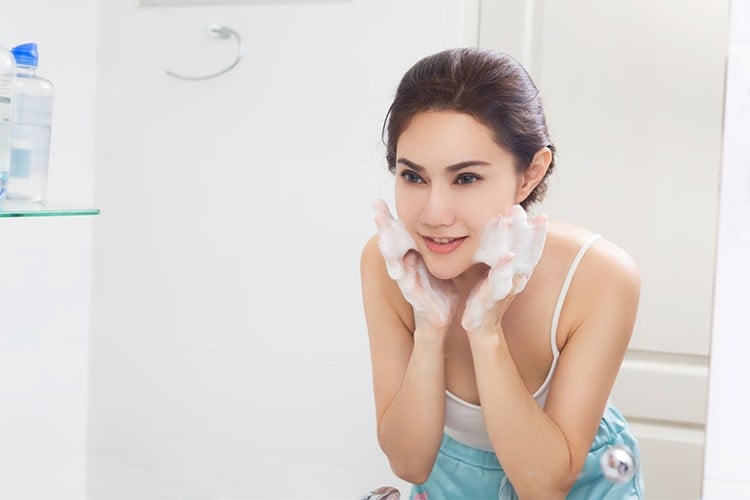 We know how important your skin is to you, that is why we searched the most affordable face washes available in the Indian market to banish pimples and dark spots.
Top 10 Face Wash for Pimples and Dark Spots in India:
Read on to learn about the best 10 face washes you can buy in India now:
1. Cetaphil Oily Skin Cleanser:
Cetaphil cleanser is a popular choice and is highly suitable for oily, acne-prone, and combination skin. The soap-free cleanser works effectively for removing excessive oil without drying skin. It is formulated to remove dirt, makeup, surface oils, and debris with its gentle action. The product is non-cosmedogenic and won't block pores. Massage the cleanser onto wet skin and wash off.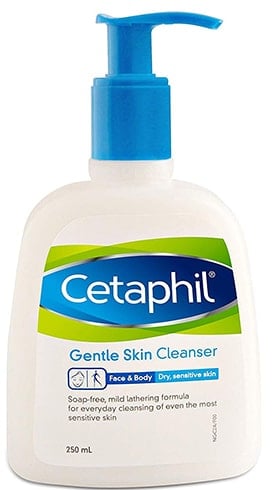 2. Lotus Herbals TeaTreeWash Anti-Acne Oil Control Face Wash:
The Lotus Herbals face wash is especially suitable for oily skin. It has ingredients like oak bark, tea tree oil, and cinnamon to remove excess oil. These special ingredients treat free radicals whilst leaving skin clear and fresh. For best use, squeeze a small amount of the face wash onto wet palms. Apply on wet face using circular motions. Rinse off.


3. Pond's Pimple Clear Face Wash:
The Ponds face wash formula is great for treating acne. Its unique formulation with Thymo-T Essence works great for oily skin. The face wash also cleanses deep into the skin to treat acne causing germs and provide visible results in three days. You may use this face wash morning and evening for best results.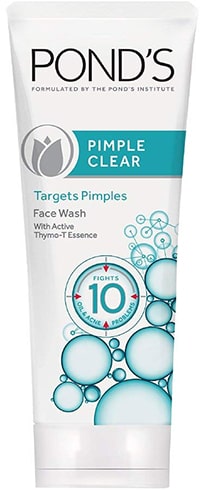 4. Neutrogena Oil-Free Acne Face Wash:
The Neutrogena oil-free face wash is gentle on skin but works effectively on acne. The oil-free formula deeply cleanses skin. It contains salicylic acid known for treating acne and breakouts. The gel based face wash lathers easily and cleanses skin effectively. It is dermatologically tested and infused with skin soothers.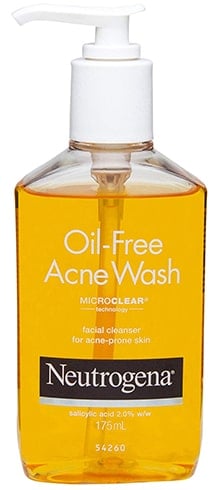 5. The Body Shop Tea Tree Skin Clearing Facial Wash:
The tea tree facial wash from Body Shop has its main ingredients like tea tree oil which effectively clears blemish skin. Its cooling agents treat excess oil and skin impurities. Use the product daily for visible, clear results.


6. Lotus Neem & Clove Ultra Purifying Face Wash:
The Lotus face wash removes skin dirt and impurities. This product is also suitable for glowing skin and controlling acne. Its innovative formulation like neem protects skin against bacterial infection. It has a gel like formula that lathers well for a refreshing finish.


7. Blue Nectar Ayurvedic Pimple Clear Face Wash:
The blue nectar Ayurvedic face wash is loaded with natural ingredients like honey. It helps in the treatment of acne and is suitable for all types of skin. Use a small amount of the face wash onto palms and lather. Rinse off well using water and pat dry.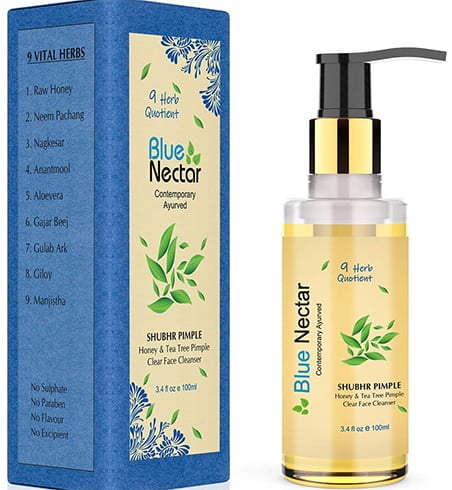 8. Khadi Natural Fenugreek Face Wash:
The fenugreek face wash from Khadi is an effective, yet gentle product that purifies skin impurities. It is formulating with effective bio-stimulant herbal ingredients like tiger herb, fenugreek, basil, and chamomile that treats skin blemishes, age spots, and pigmentations for visible fair and toned skin.
[sc:mediad]


9. Aroma Magic Neem and Tea Tree Face Wash:
The face wash by Aroma Magic is free from artificial colors, parabens, fragrance, and alcohol. It treats pimples with its natural ingredients like rose extracts and neem. The face wash also treats blackheads and soothes irritated skin with its ingredients like lavender and tea tree oil.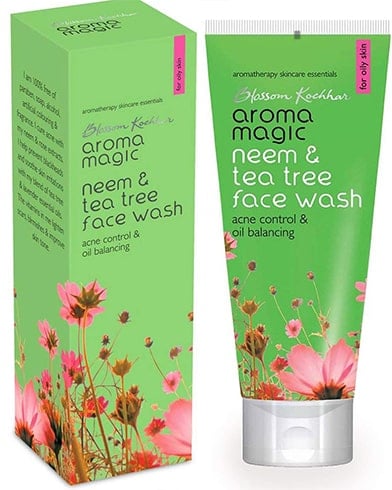 10. Nyassa Tea Tree Oil Face Wash:
The tea tree oil face wash by Nyassa has two natural ingredients that keeps skin healthy naturally. It has special ingredients like green tea extract and tea tree oil which works wonderfully to fight against acne. The green tea extract also has deep cleansing agents and anti-microbial agents to keep skin clean and fresh.


There are other expensive beauty treatments for acne which are great, especially if they are recommended by dermatologist. But most of the acne problems can be easily treated using these face washes. What do you think about our top 10 suggestions? Have you used any one of them? Do share your experiences in the comment section below.