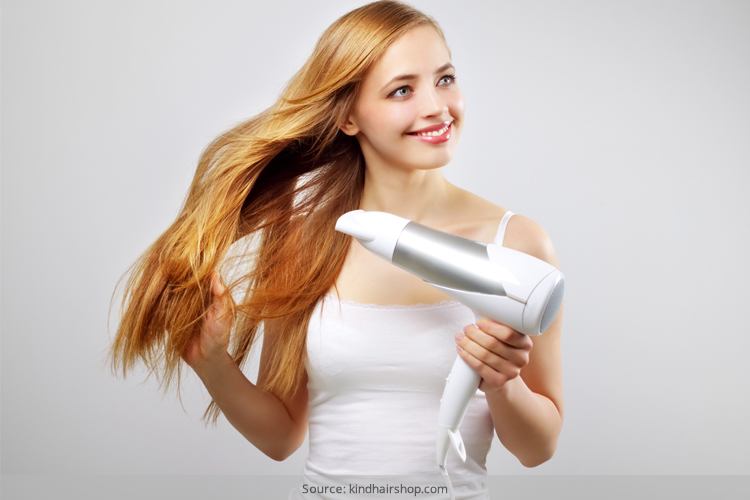 Ever wondered why your hair dryer at home doesn't work the magic a parlor one would? We too wonder the same! Is it the technology or the way of handling? What is special in these best hair dryers that we don't see in the ones we use at home? Will our home hair dryer work the same way the professional best hair dryers do and more? Stop your worries of having a bad hair day while you travel for business or pleasure this holiday season! So many questions and this is why we are here to speak about the ten most happening and the best hair dryers. Take a look!
10 Top Rated Hair Dryers
In this post, we would be discussing 10 best hair dryers which can transform your dull-looking hair into shiny and glossy tresses! Take a look.
[Also Read: Best Travel Hair Dryers]
1. Sephora Travel Hair Dryer
Lightweight and compact, and easy on the pocket too, one of the best top rated hair dryers around – Mini Blast Travel Ionic Blow Dryer. You don't have to be a salon pro to use this baby. This is a travel sized hair dryer from Sephora, and weighs just twelve ounces! So no breaking your wrists over blow drying anymore. A little noisy though, but it dries your hair quickly.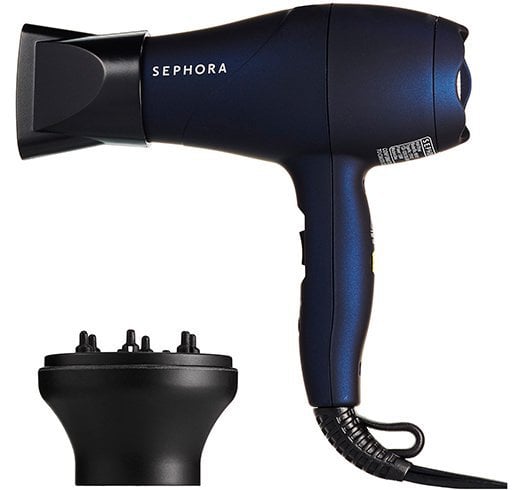 Price: $53
2. Revlon Perfect Heat 1875W Fast Dry Travel Speed Styler Hair Dryer
If you want to have your hair blown and dried fast every morning, and without a noise, this hair dryer would help you do the same. Revlon's best which leaves the hair smooth and shiny, without too much force on the hand; this device is easy on the pocket too. Not too heavy to carry around and effective drying it provides with total potency too. Carry it on a trip if you want, since it folds into a bag conveniently. The lightweight hair dryer has a cool shot button and a diffuser with a concentrator as well.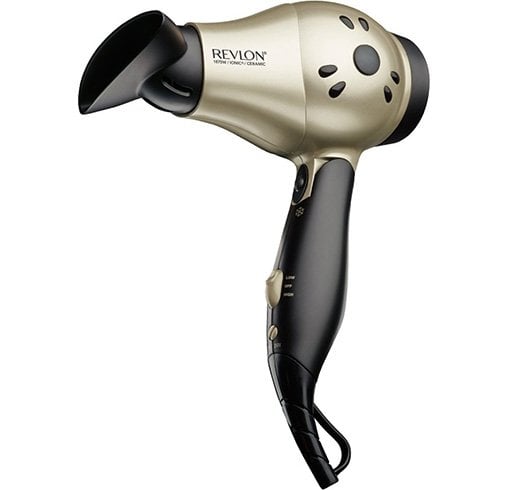 Price: $17.99
3. Bio Ionic Free Style Hair Dryer
Small and cute, the best ionic hair dryer, which works on drying your hair soon; is a little on the heavier side. However, we shall say, worth the weight. From the house of ionic, the hair drying experience is a blast from the heavenly past- retro to modern blow drying styles. And the hair is left smooth, silky and shiny at the end of the blowing session. If you are looking for the best hair dryer for frizzy hair, most hair dryer reviews would say to pick this one!
Price: $120
4. Panasonic EH-ND52N Hair Dryer
From the house of Panasonic comes the EH-ND52N hair dryer model – one of the best professional hair dryers to be bought for home use. Think of any gorgeous hairstyle and hairdo, blow drying too and this would be the device that gives you what you want; salon-style finish guaranteed! Victorian styled with a European touch, this is a hair dryer that is elegant and gives you the smoothness and shine and lustre your hair needs!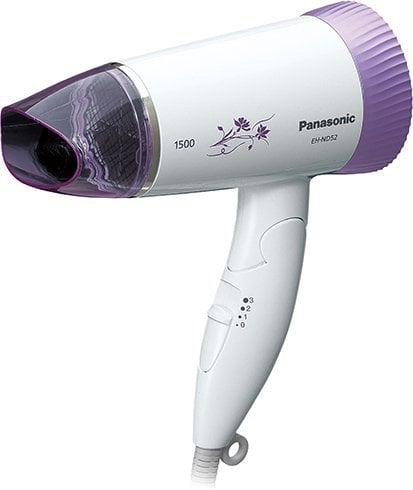 Price: 1890/-
5. Philips Kerashine HP8216 Hair Dryer
Talking about this product from the house of Phillips, we can say that our eyes were caught in its design. Shiny and black, the even heat distribution is what makes this device the best hair dryer for fine hair, and coarse Indian hair too. Your hair wouldn't overheat or damage with the blow drying; natural moisture content of the hair and scalp wouldn't be affected too. Apart from being perfect for frizzy hair and fine hair or coarse hair, this is a hair dryer that would stay anti-static to the hair. There are three levels of controls on this which adjusts the heat and the speed of the usage too. Salon style finish assured!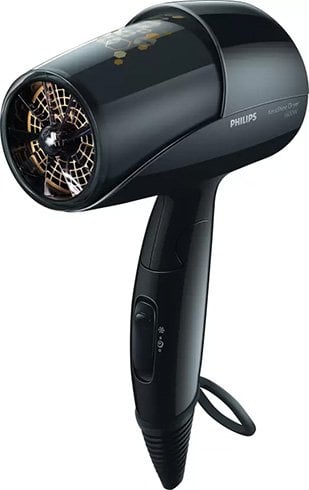 Price: 2098/-
6. Vega Salon Xpert Hairdryer
Imagine traveling to another country and not being able to use your travel hair dryer there, because of voltage issues? Bummer, isn't it? You would risk burning the device since the voltage doesn't meet the country's standards- invest in The best dual voltage hair dryer. The Vega Salon Xpert 1800-2000W VHDP-01 Hair Dryer allows for turbo drying, powerful hot airflow, multi-step switches, fast drying, ergonomic holding, doesn't allow shocks to happen, has a sensitive control system and a cool shot button too. The Dual voltage: 220-240V, 50Hz is what makes it the best travel dryer to travel with.
[sc:mediad]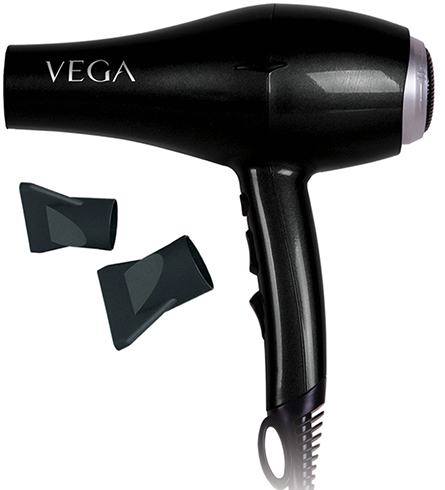 Price: 2299/-
7. Panasonic EH-ND11 Hair Dryer Blue
The Panasonic EH-ND11 Hair Dryer Blue would be one of the best lightest travel hair dryers we can bet our money on, simply because it is lightweight and easy to carry, and yet does the job of a professional hair dryer with ease. Soft smooth shiny hair assured after every drying session and doesn't consume too much electricity too. What we love about this device is the cool shot feature and turbo dry concept in it, which saves our morning rush beauty regime!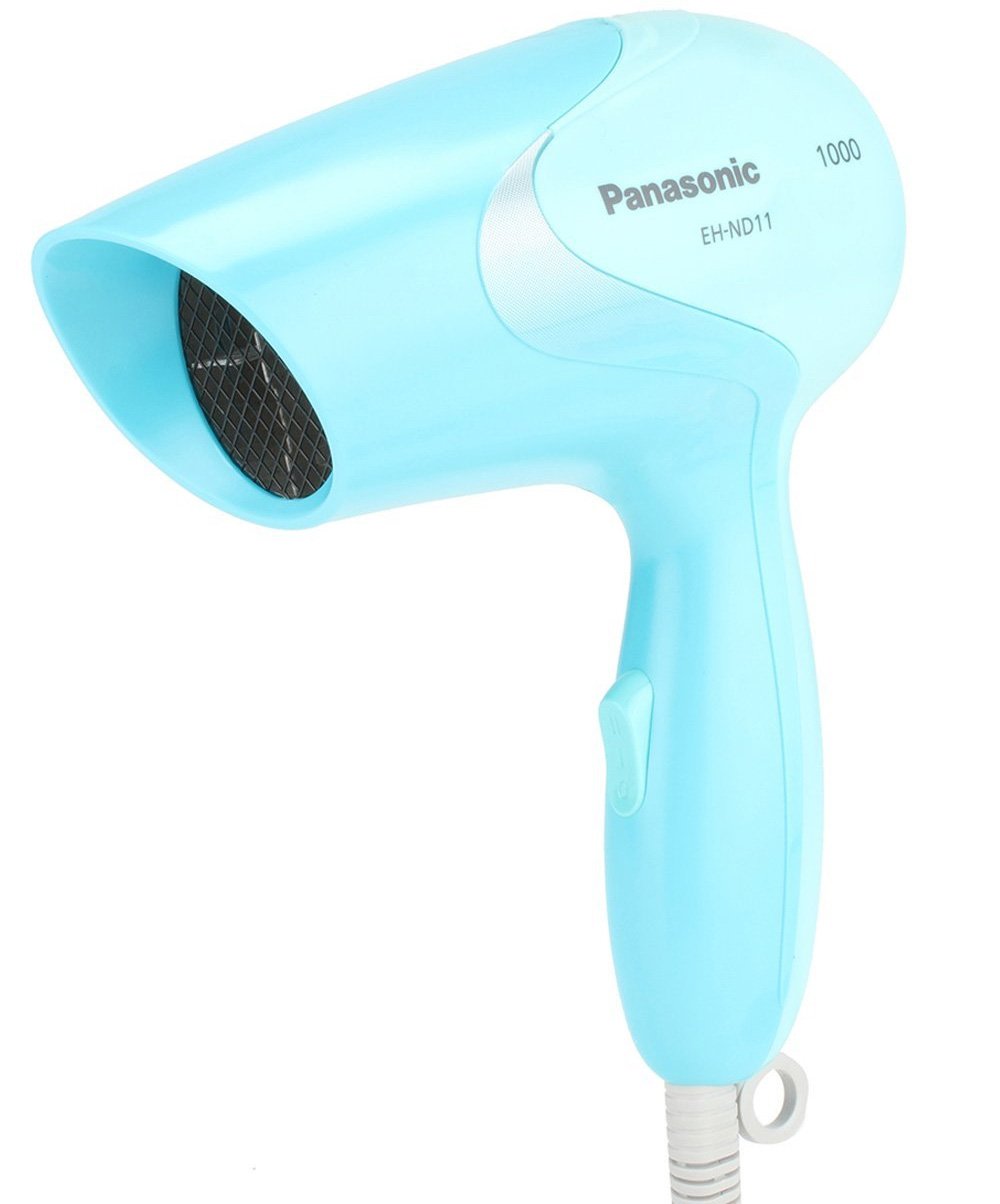 Price: 699/-
8. Four Star Foldable Hair Dryer
If you don't fancy carrying a large dryer or a moderate one, opt for The best small travel hair dryer- the Four Star Foldable Hair Dryer which would be your cutest small buddy at an affordable price to carry along or to use when at home. Salon style blow drying and curling are possible with this mini baby, and you get to dry your hair fast and quick with the in-built turbo action and cool shot it has.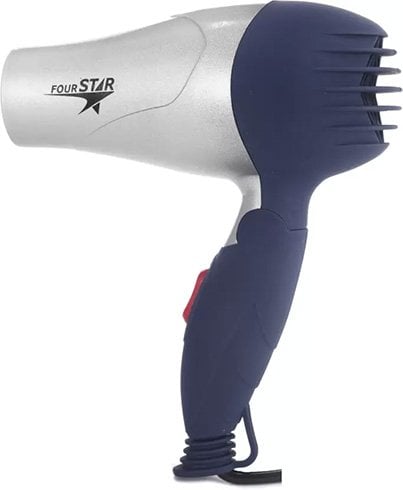 Price: 349/-
9. Philips HP8100/06 Hair Dryer
If you are looking for The best and a cheap hair dryer- your search ends here. Why spend on a costly hair dryer when an affordable one does the same job and can make your hair bounce with life and joy, while you vacation, at a price so affordable? We Philips HP8100/06 Hair Dryer Blue which is an amazing addition to the list of must-carry beauty items to own! Salon style hair blowing and drying services guaranteed, and lightweight too- the hair dryer can work wonders for immediate shiny blown hair to have.
Price: 675/-
10. Nova Professional Hair Foldable Dryer
Conscious about the electricity bills you would have to pay at the end of the holiday season? We all are! While you cannot but have a bill because of the lights and the quirky lightings around this season, one way you can save is by investing in a low wattage hair dryer. Every day, even when you use the low wattage hair dryer, you would get the salon styled shiny hair you want, with deep diffusions and scrunching done, but you would also save on your energy bill too. This is why we would opt for the Nova Professional Hair Foldable Dryer ( 1000watt) Best Quality (Foldable Dryer) – two temperature settings, cool shot features, finger diffuser inbuilt and a styling nozzle to- what else do you want?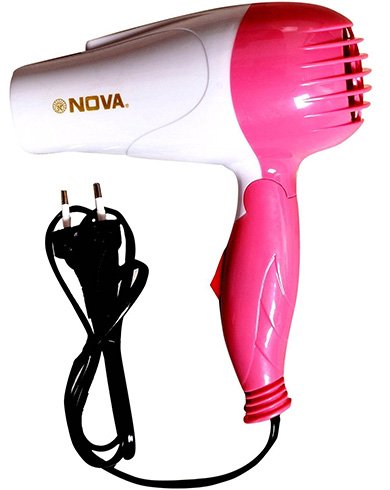 Price: 278/-
Do write in and let us know which of these five you would want to have? And which other brands of best hair dryer for curly hair, fine or coarse or thick and wavy hair you think works like magic!
Images Source: amazon