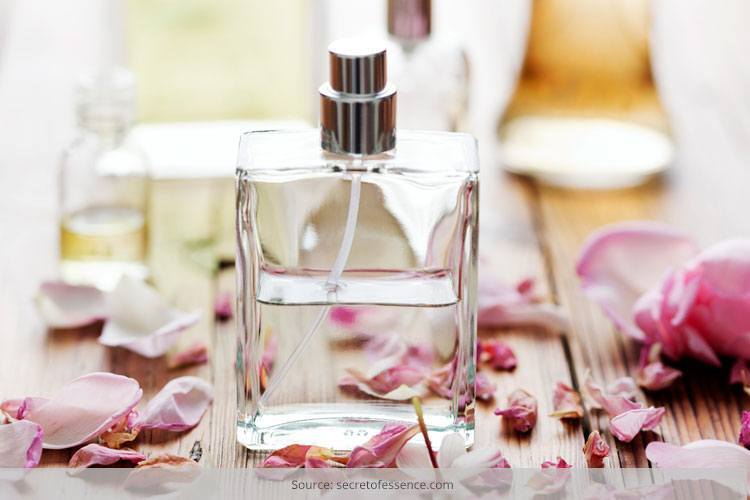 There can never be an end to our undying love for fashion, especially when it comes to signature scents. Going for a date, cocktail party or luncheon would be all the more sensational when you have one of the best summer-ready perfumes on you. Go through the archival stories of international celebs and you will be surprised to hear that the legendary diva Marilyn Monroe needed to wear Chanel No. 5 to bed. Such is life, dearies! Anyways, we now take you through some of the best picks in summer perfumes. Happy wearing and dreaming about them!
Fresh Life Eau de Parfum
Searching for something light, airy and clean? Fresh Life has all of it. The notes of cucumber, moss and vanilla grass make you feel as if you are merrily walking in the fields. A sensual citrus fragrance greets you, inspired by the scent of earth, air, sun and water. What you get is a unique blend that's fresh and natural.
Dolce by Dolce & Gabbana
The scent is light, feminine and breezy. Made up of white flowers and topped with the freshness of the neroli leaves, what you get is a delightful fragrance that's ideal for spring-summer.
Burberry Brit Rhythm for Her
Launched in 2014, Burberry is a night out fragrance that brings a sexy, feminine rock 'n' roll feel. In short, it is a fusion of scent and sound. As strong as the black leather jacket worn by Brit Rhythm, the scent combines femininity and sensuality.
[Also Read: Perfume Hacks]
Chloe See by Chloe Eau Fraiche
Modern, fresh and floral, See By Chloé brings Eau Fraîche fragrance which gives you the feeling of a walk through Paris. It's a green floral scent that opens up with the freshness of water hyacinth. The perfume is wrapped in a combination of musk and vetiver.
Victoria's Secret Bombshells in Bloom EDP
This super sultry award-winning scent is mainly floral given the fact that it has pink freesia and water lily. But it is the red apple that puts an element of twist. In short, this scent is made for the sexy you for tomorrow and forever.
Ralph Lauren Midnight Romance
Peony-based scent it is with mysterious black vanilla that makes it absolutely fresh to tickle your senses.
Flora by Gucci
Coming from the Gucci stable, this fragrance is a treat to the senses. Sensual and intense, it has peppercorns, mandarin and peony.
Calvin Klein Endless Euphoria Eau de Parfum
Good things in life surely leave an impact behind. It's the same with Calvin Klein Endless Euphoria that has Bamboo, Cherry Blossom, Violet and Mandarin to make it a pretty scent.
[Also Read: Hair Perfumes]
The Purchasing Guide to Summer Perfumes
Think floral water: This happens to be the lightest of all and incredibly appealing. Floral water has many uses. You can spritz it on as a face tonic, use it as linen refresher or add a few drops of it in bath water to rejuvenate your senses.
Search oil-based perfumes: Oil-based fragrances are good for summer prone skin. Pick any one of these essential oils such as jasmine, neroli, orange blossom and lily of the valley in perfume form or as pure essential oils. Just a little dab of them on your skin would do.
Reserve heavier scents for evening: Since they are moodier, they are apt for night. Examples – green, earthy scents like fig, sage, rhubarb, and even certain woods are bold but are good enough for warm weather.
Go for less ingredients: Complex blends end up overpowering your senses after a few hours. Citrus notes such as pink grapefruit, mandarin and lime make you feel fresh and summer-best. The best thing is that they smell throughout the day and into the night.
Now go ahead and dab the summer perfume on you and see how you forget the sun and its heat.