Fitness and beauty go hand-in-hand and nowadays, all that every girl dream's about is the perfect figurine and the spotless beauty look. Besides our moms, grannies, we think most our look up to the celebrities for some fitness and beauty hacks. And to inspire and help you with your transition into an angelic beauty, we have brought to you the tips and tricks of your favorite stars.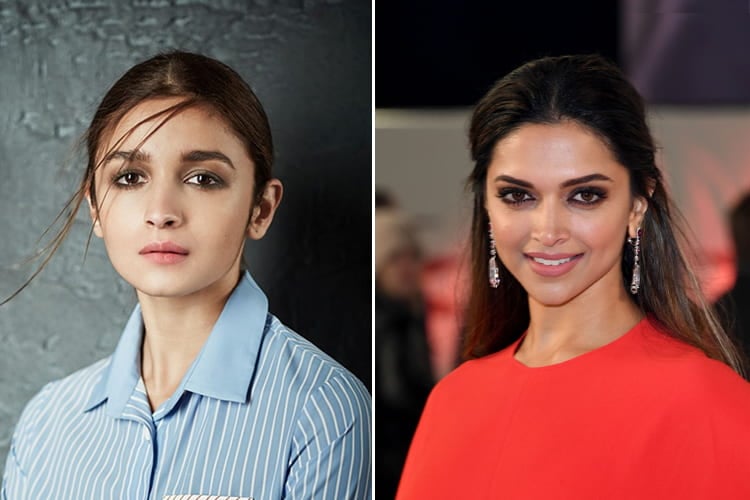 Bollywood Celebrities Fitness And Beauty Secrets:
Know the top glamour world diva's regime here with us-
1. Deepika Padukone:
The long sassy legs, the toned abs, and uff the chiseled collar bones, Deepika Padukone has it all and takes great pride in flaunting it. But have you ever wondered what it takes for the diva to stay in shape? It's the self-discipline, hard work and strict diet regime.
Let us spill the beans on her fitness and beauty hacks-
Being an athlete's daughter, there is no doubt that she has good inspiration to maintain an athlete's frame, don't you agree? A mix of yoga, cardio, dance, and weight training defines her slender mien. From suryanamaskar in yoga to kathak in dance, she makes sure her body and mind has its own share of exercise. With undisputable relaxing stretching between every 10 to 20 reps of weight training and pilates, she draws out a toned bodyline.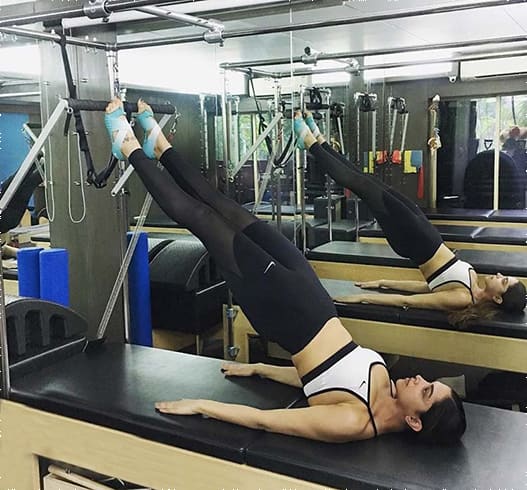 Being a south Indian, she does include idli, upma or dosa from her meal. Deepika eats with her mind; she keeps her dinners light. She avoids meat and rice during dinner. Her favorite snack cheats include nuts and dry fruits along with filter coffee. She keeps the weekends to quench her cravings for sweets.
Her long tresses always make us envious. The credit to those luscious locks goes to coconut oil and heat-resistant spray. She also believes in tossing in a head massage once a while to let the beautiful hair rejuvenate.
Her lip color choice is nudes and reds. Cleansing, toning, and moisturizing are vital to obtaining a glow clear skin like Deepika. After a heavy makeup, the diva reverts to hydrating cream for cleansing and moisturizes with a good SPF.
It seems pretty doable, right? Then get started!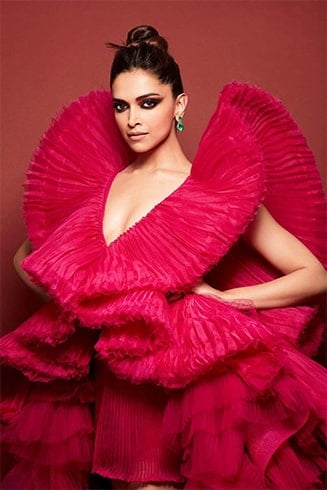 2. Priyanka Chopra:
It is surprising that our favorite desi girl who has taken the Hollywood for a spin with her world-class performance in Quantico has fewer diet and workout rules and regulations. Isn't that astonishing? The lady whose hot curves, toned legs give the summer a sweat believes in indulging in small things that melt your heart while keeping the fitness on right track.
The diva is a foodie and doesn't deprive herself of any of her favorite dishes. Surprisingly, she is not a gym enthusiast but believes in balancing the food craving with a proper fitness plan. She exercises not to stay fit but to feel good and confident. She deals with her work culture and stress by practicing yoga which not just gives her mental strength but also enhances her flexibility and strengthens her muscles.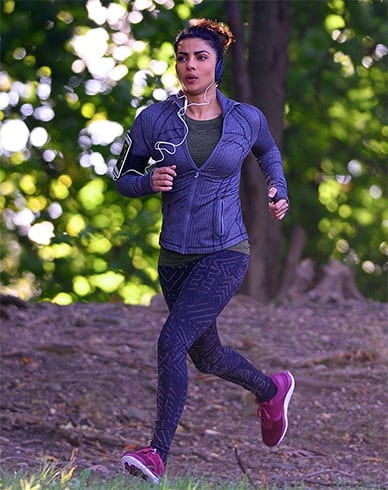 Of all the workout themes, she prefers resistance training, spinning and running. While this was all about her fitness, her beauty tricks include massaging hot oil on her tresses thrice a week; cleansing, toning and moisturizing daily; and definitely consumption of more quantity of water works like a charm any day.
Wish we had a metabolism like our PeeCee?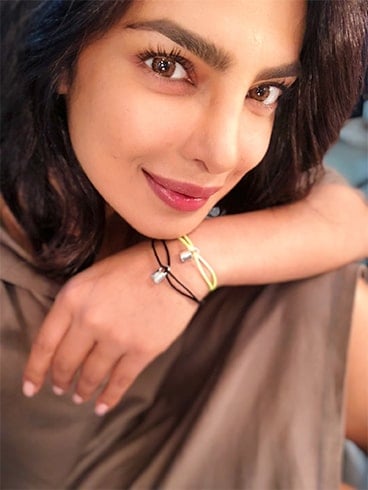 3. Jacqueline Fernandez:
We have seen men ogle at the curves and toned body of Jacqueline Fernandez, didn't we? Wondering how the diva has what she has – the perfect skin, the ravishing body? It is time you dig deeper into the details here with us-
Jacqueline had acne issues during her teenage and pays a lot of attention to her skin care. She ensures she cleans her face every day with Cetaphil face wash and tops it with La Prairie moisturizer (SPF 15). Applying homemade packs like honey and yogurt, she leaves her skin refreshed. Jacqueline prefers to use honey as a lip balm sometimes. She cools her stressed skin with ice cubes wrapped in tissues or thin muslin cloth.
Jacqueline not just massages her hair with hot coconut oil but also rinses it with beer and applies homemade egg white mask. She supports the health of her hair through a good diet as well.
Off late, the diva's pole moves have got us quite excited and motivated to experiment. Agreed? Besides the hot pole dance moves that make our hearts skip a beat, she also indulges herself in swimming, dancing, and yoga.
Her diet plan involves a protein shake post workout, a diet rich in carbs, proteins, and veggies. Keeping sugars off her radar and keeping her dinner light, she chooses remains healthy.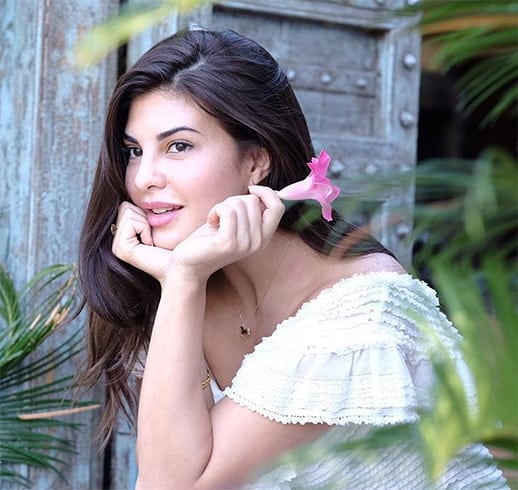 4. Alia Bhatt:
The killer performances, the natural beauty, and the fit frame are Alia Bhatt's assets and she ensures that she gives each and every one of them her utmost attention.
Alia Bhatt follows her trainer Yasmin Karachiwala like an A student. Her trainer, based on Alia's upcoming roles, designs her workout plan. TRX, cables, free weights, etc., are also part of her workout training.
While on the go, Alia prefers pilates and also constantly checks with her trainer for a workable workout regime. If her calendar is not loaded, she works out 6 times a week with great dedication.
One look at the petite figure of Alia Bhatt makes us wonder if the diva ever eats anything, doesn't it? But yes, she does! She sometimes chooses to be a true vegetarian, while sometimes she doesn't hesitate to include fish into her diet. Being self-disciplined and least interested in junk foods favors her in maintaining her slim sexy figure.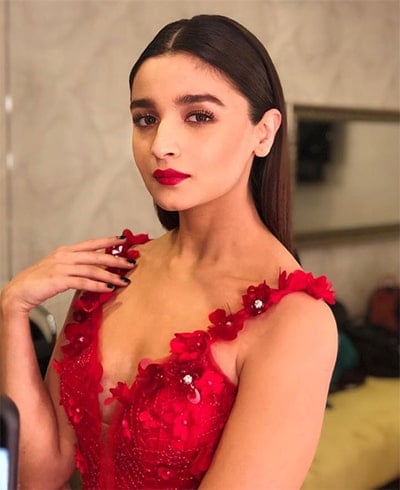 5. Sonam Kapoor:
We all are very familiar with Sonam Kapoor epic weight loss. The diva not just caught eyeballs with her tremendous weight loss but also with her bold fashion statements. To maintain her toned body, the diva still follows a strict workout plan. It includes weight training and pilates every day. While pilates increases her flexibility, balance, and focus, weight training helped her increase her strength.
Sonam improves her stamina with cardio exercises that she does three times per week. Power yoga, swimming, and dance exercises are also a part of her workout plan.
For those long black locks, she applies a combination of three oils namely almond oil, coconut oil with shikakai. This combination renders smoothness and moisturizes her hair. With regular moisturizing, toning, cleansing and regular facials, she maintains a healthy and glowing skin.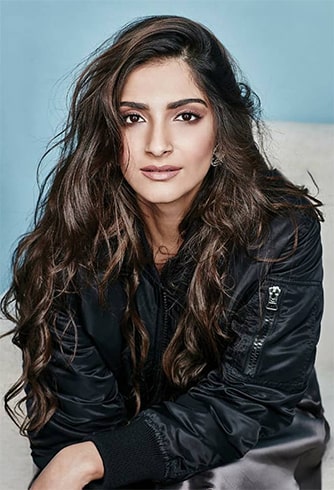 6. Sonakshi Sinha:
While losing weight is a big challenge, maintaining the toned body is a much bigger challenge. Motivating us with her spirit and knock-off workout plan is Sonakshi Sinha. The diva begins cardio on an empty stomach in the morning. She begins with the Stairmaster for 30 minutes and continues with brisk walking for about 20-25 minutes. She recently moved onto pilates and seems to be enjoying the transition. Sonakshi chooses to snack on almonds, walnuts or bananas to satiate her hunger pangs.
Regarding beautiful skin, the diva believes that a proper blood circulation leaves the skin glowing. Fresh air and oxygen helps the skin detox and gives the skin a smooth touch. Sonakshi also takes time out for yoga that boosts the oxygen supply and leaves her skin looking bright, young and glowing.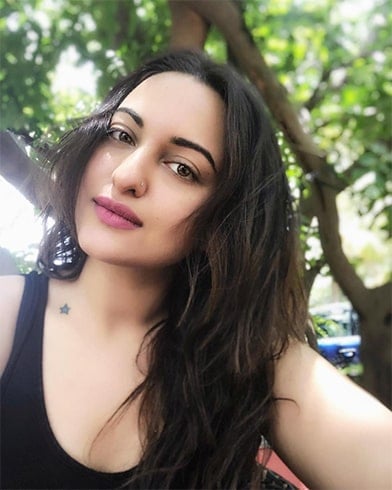 7. Parineeti Chopra:
One of the transitions in Bollywood that amazed us was of Parineeti Chopra. The diva lost oodles of weight with rigorous training and workout regime. Her photoshoot post the weight loss caught everyone's eye and we are here to unravel her tips and tricks. Keeping herself away from high-carbs, high-fat and sugary foods, she improved her metabolism.
She now enjoys her favorite food maintaining a good balance between workout and food proportions. Her workout routine includes horse riding, swimming, yoga, and kalarippayattu – a form of Kerala martial arts.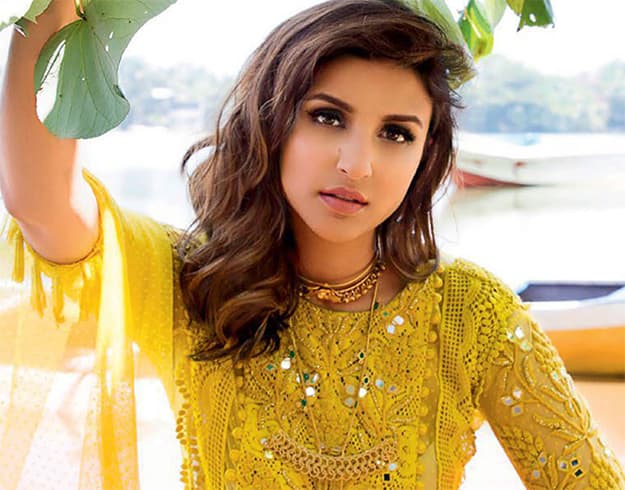 8. Bhumi Pednekar:
The 'Dum Laga Ke Haisha' diva, Bhumi Pednekar, is one other diva who proved that anything is possible with the right spirit, dedication and discipline. To keep her workouts interesting, she mixes up her exercises in cardio, pilates and weight training.
She believes that pilates gives her stunning flexibility, strength, balance, and coordination. With appropriate weight training, she strengthens her bones. Bhumi stays loyal to the floor exercises and focuses on improving her muscular endurance and core strength. Looks like the diva keeps her workouts interesting and gives equal importance to relaxation and stretching.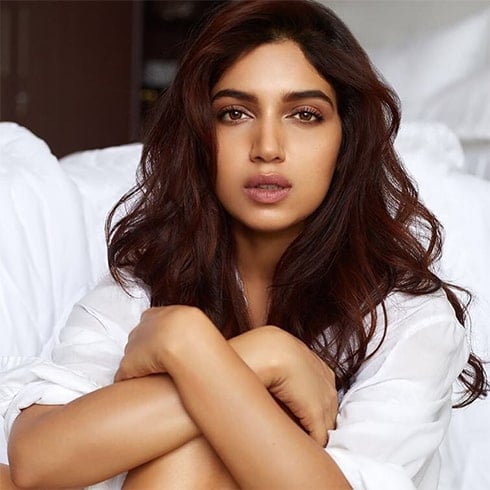 9. Aditi Rao Hydari:
The dreamlike the angelic skin of Aditi Rao is every girl's dream, don't you agree? A flawless, glowing and dewy touch of her skin makes us never want to look away from the diva. Can you believe that Aditi Rao rarely applies soap? Instead, the diva uses raw milk, an oatmeal pack or a mixture of gram flour and yogurt to maintain her glowing complexion. A sunscreen, a facial spray and a travel pack of tissues are her must-haves.
To maintain the fit body, she indulges in dancing and yoga that also leave her skin rejuvenated. She gives the credit to morocco oil for her luscious locks. She takes out time once a month for deep conditioning of her hair that repairs all damages to her hair.
Time to try it out, don't you guys think?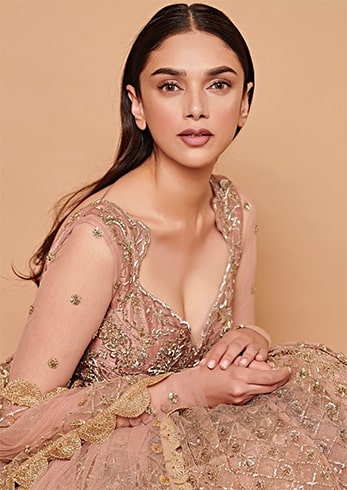 10. Disha Patani:
The perfect abs, sensuous body of Disha Patani raised the hotness quotient in the film industry. Since the diva finds it hard to sit at one place, she chooses gym over meditation. From dancing, kickboxing, gymnastics to weight training, she does it all. Besides the tomboy traits, she maintains a healthy skin routine and tossing in the feminine trait in abundance.
She never underestimates the power of a simple besan and yogurt paste. She also carries a sun blocker with her while stepping out. After a heavy load of makeup, she takes out time to cleanse her skin, remove her bit of makeup and moisturize thoroughly.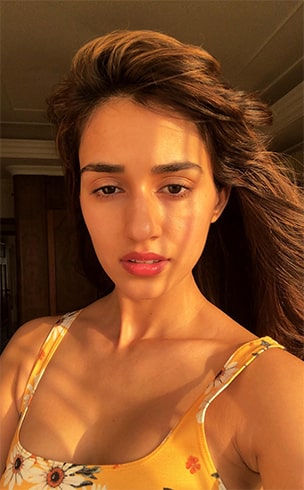 And ladies, every diva believes that drinking water helps maintain a good, healthy skin and maintain the perfect body. So no more excuses! Take a step and recreate your self with these wondrous tips offered by your B-town faves.
Images Source: Official instagram profiles of the celebs mentioned with in the article.