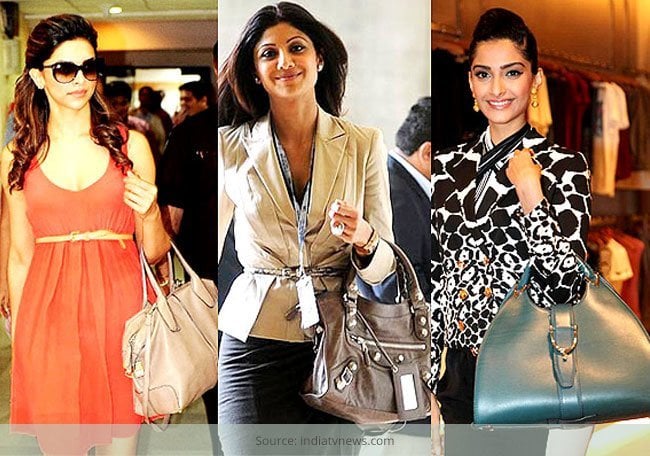 Oversized bags have made a huge comeback and this time around it's here to stay for a while. Bollywood actresses are heavily baiting upon this super chic accessory and this is the reason this particular trend is still in vogue and surely going to stay for years. Let's check out the Bollywood celebs and their love for oversized bags. Keep scrolling!
While sling bags and clutches are in trend, equal demand is also for the oversized bags in India, especially after Deepika Padukone, Kareena Kapoor, Priyanka Chopra and Anushka Sharma were seen pulling up this hot accessory in the past season.
Because of the huge demand, almost every leading brand including Louis Vuitton to Chanel, Gucci and Dior have come up with some fabulous designs this season. If you are also a bag lover then an oversized bag is a must in your wardrobe.
Did you know Grace Kelly had hidden her baby bumps from the media for considerable time period because of her oversized bag, which later on was christened after her name by Hermes?
You too can take some cues, especially when you're suffering from belly bloating but willing to wear a body hugging dress. This bag can dramatically shift the focus of your onlookers from your mundane dress, thereby still putting you under the spotlight.
Shilpa Shetty
When it comes to Bollywood actresses' obsession for over-sized bags, Shilpa Shetty tops the list. The actress, most of the times, is seen clinging to a bulky large bag. Whether she is carrying her mini world or her bag is almost empty, she has for sure developed a penchant for these ultra stylish large bags. Her favorite brands include Dior, Chanel and Hermes. Her collection takes power dressing to another level.
Deepika Padukone
An elegant leather oversized bag can add glamour to even a casual outfit and this philosophy was justified by none other than the style diva Deepika Padukone. The leggy lass is dotting heavily upon her oversized bags these days when it comes to attending any casual event. For instance, the Chennai Express actress was seen pulling off a red color Dior oversized bag that she had paired with a casual outfit for a badminton event. Hermes Birkin bags are among her other favorites.
[sc:mediad]
Sonam Kapoor
While talking about fashion, especially that of Indian circuit, how could we even dare discounting Sonam Kapoor – the Indian fashion goddess? Name a fashion element and you'll find it in Sonam's outlandish wardrobe. And such shoulder bags have become quite a favorite for Sonam, as recently she has been seen pairing her outfits with oversized bags in different designs. Sonam was seen flaunting a Gucci Stirrup bag at a private cocktail party hosted by Gucci.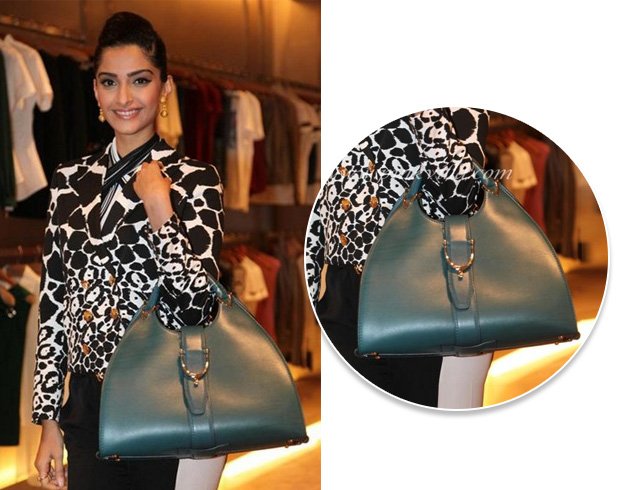 Kareena Kapoor
The Begum Kapoor is also not left behind when it comes to making strong style statements. While Kareena Kapoor endorses Lavie, a leading bag brand; she also has a pretty huge collection of bags from top leading brands across the world. Now whatever style statement she makes, it becomes imperial and classy at the same time even if it's her fetish for huge bags.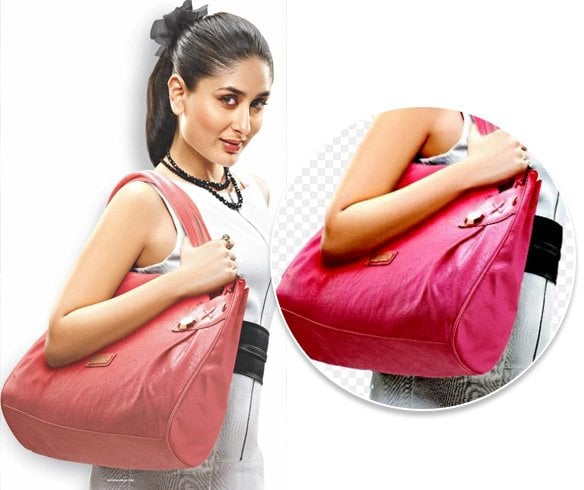 So those were my top picks on Bollywood celebs and their love for oversized bags. Hope you enjoyed this post!