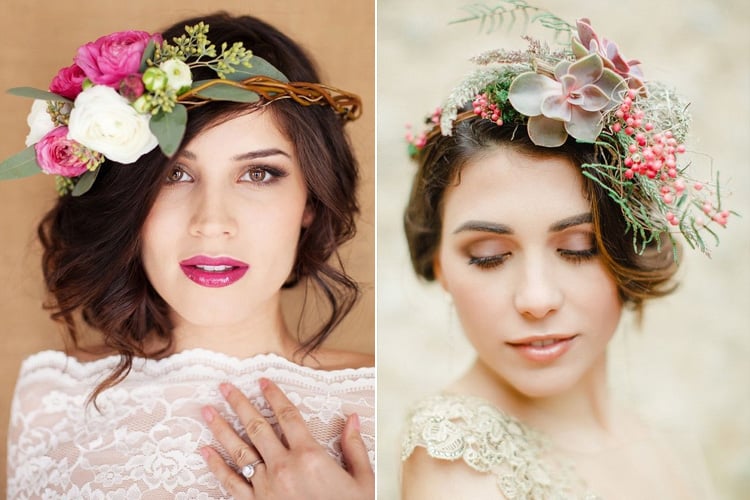 A fairytale princess for the romantics among us and may be a Frida Kahlo inspiration for the sophisticated – floral crowns were all the rage last summer and possibly this one too. One misstep and this style may look ridiculous, but surprisingly everyone's getting it right! So, what does it take to be the perfect flower child? A bunch of flowers – real or fabric, a sturdy wire or headband and some party attitude.
I saw those flowery headbands for the first time at a college fest, a couple of years ago and then at a music fest, last year – they were selling like hot cakes for as high as Rs 500 a piece. Pretty girls in summer dresses brought all that hippie-bohemian mood to both the events. And then, One Direction's Harry Styles tweeted that he wants to be a "punk rocker with flowers in his hair." Which set off a flower crown revolution on twitter and tumblr. Don't know if Styles, who started wearing floral crowns thrown at him at One Direction concerts, did anything to popularize the serious fashion trend. But, these days, flower crowns are commonplace at summer music festivals all over. Even big brands like Zara has started cashing in on the accessory which was mistaken for a fad in its early days. If you really want to thank someone for kick-starting the trend, I would suggest Lana Del Rey and you probably know why.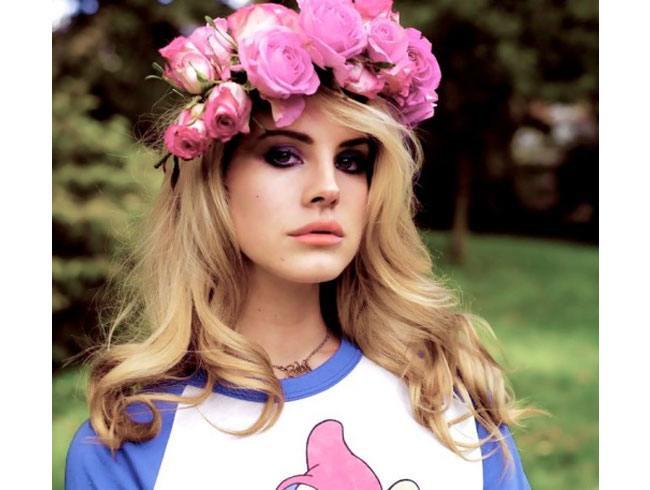 So, like me, if you thought that they will stay on the heads of party goers and summer holiday-ers, you were wrong. Flower crowns easily made their way to daily wear fashion and even weddings. From strings of delicate pinks woven through a braided updo to large roses crowning long tresses, floral crowns are for every occasion now. They are some fashionistas who say nay to the trend and deem it fake. Which makes it all the more important to get the style right, if and when you are tempted to try it.
Here are a few trend guides to get your flower power aimed at the right style.
Let's start with weddings. Brides, a floral wreath is your perfect accessory for that simple white gown. It could be in all its crowning glory of red roses or soft pastel shades just to one side of your updo. Whites and bright reds are perfect for dark Indian hair.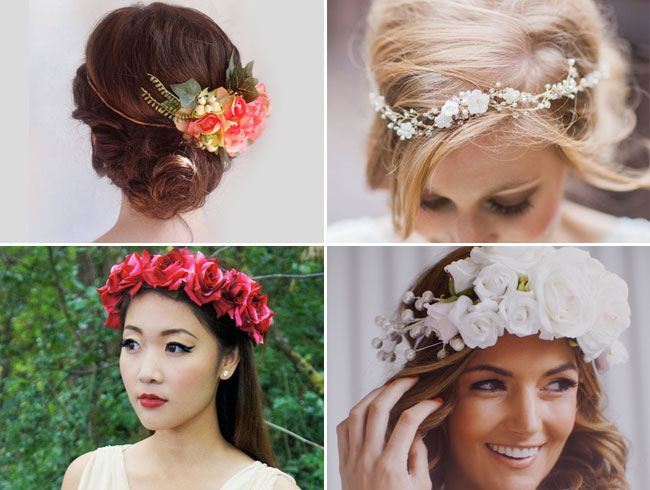 Bridesmaids can join the party too. Just make sure that you don't overshadow the bride. Just a dainty wreath of delicate blossoms is enough to add that freshness to your bridesmaid's dress.
From the formal but fun weddings to summer festivals. Bring on the bohemian chic in long tresses with loud headbands full of summer colors.
[sc:mediad]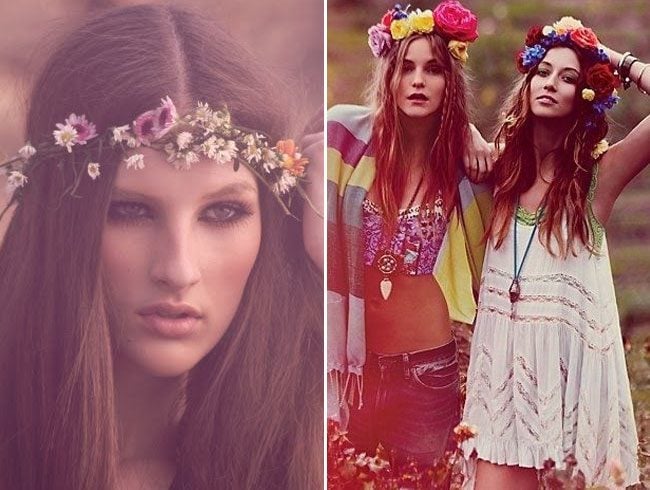 Now, if it is a evening party you are dressing up for, you need colors – bright ones. Dainty little wreaths may have a hard time stealing the limelight here. A few sparkling elements like pearls or beads can help the party princess look. Metallic tints like gold can give you that mystical goddess look.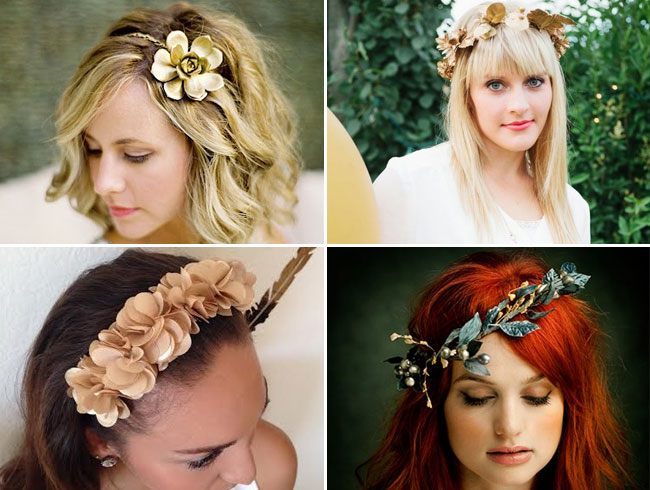 And then, of course, for the everyday style – stick to simple and minimal. Not too many bright colors too. You don't want to carry a garden around on your head.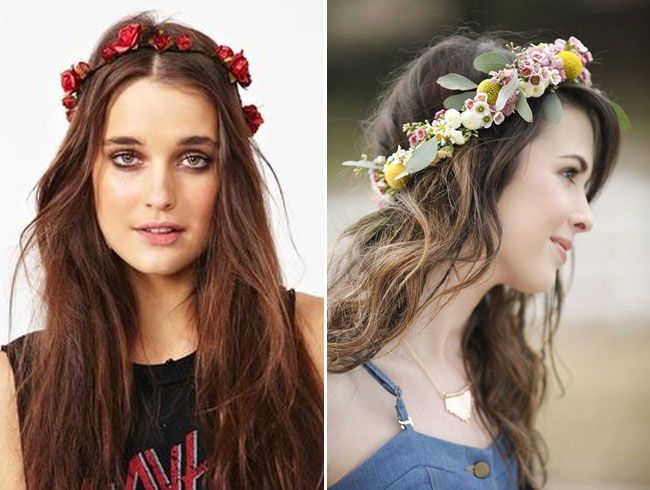 Keep the following tips in mind when flaunting your flower crowns:
If you are someone who loves the trend, but has still got doubts about whether you can pull it off, start off with smaller hairpins or bands with discrete flower power. Oh! and no, not like our yesteryear Bollywood heroines please.
Floral crowns can overpower the rest of your ensemble. Make sure that you stick to one color and maybe its shades. Stay away from that whole garden look on your head. Sophistication is the key here.
It is better to choose fake fabric flowers over real flowers, as the latter can die and be flattened half through the day. Plastic flowers? Hmmm, maybe if they don't look so obviously fake.
Keep your body proportions in mind when choosing your floral crown. If you have a sexy voluptuous body, steer clear of dainty crowns that flatten your head and make it look small. On the other hand, if you are petite, avoid over-sized wreaths as it can take all the attention away from your outfit.
Flowers are already a big risk, so go easy with the rest of your look – no accessorizing a lot or frilly clothes. Less is more.
And now, if you are in the mood for a little DIY, try this simple floral crown for a summer's day out:
Images Source: wordpress, pinterest