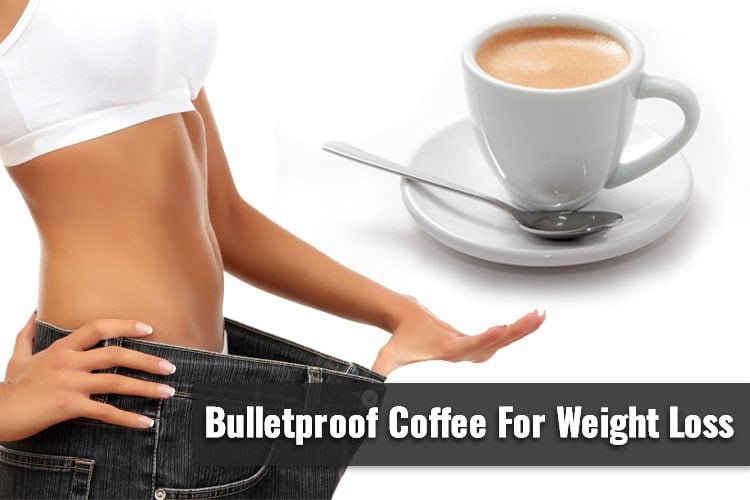 Hello girls. Most of you will agree that any day is a good day for grabbing a cup of coffee. And when you replace the sugar and cream with some butter, you get not buttery coffee but bulletproof coffee for weight loss.
Sounds strange?
Well, bulletproof coffee is not a new product launch from one of those fancy international brands. It is just a cup of black coffee that has a mix of butter and MCT (medium chain triglycerides) oil.
The question here – Does bulletproof coffee work?
Designed by Dave Asprey, the owner of the Bulletproof executive, bulletproof coffee benefits are meant to "supercharge your brain function and create effortless fat loss with no cravings". Looks pretty much on the same lines of a Paleo diet formula of butter-and-oil.
What inspired Dave Asprey in this delicious cause? His inspirational force was "yak-butter tea", a local beverage that Asprey was served when he climbed Mount Kailash in Tibet in 2004. According to Asprey, consuming the yak butter tea gave him an extraordinary burst of energy and mental clarity. Wow!
What Goes Into The Making Of Bulletproof Coffee:
The reality is that bulletproof coffee is not a brand of drink or a recipe. It is a fat loss drink based on certain ingredients which stimulate your body's metabolism and help to shed fat.
There are 3 ingredients that make bulletproof coffee:
Medium-chain triglyceride (MCT) oil
Although there are umpteen ways of whisking up your cup of bulletproof coffee, the golden rule that remains at the core is to make a low acid one The coffee often involves a 'special organic blend', what you can call vegan bulletproof coffee. Once you have got your coffee, then add 1 or 2 tbsp of unsalted, grass-fed butter and 1 tbsp of MCT oil (like coconut oil).
Most of you would be wondering about "butter in coffee"? Am I right? Well, it gives your drink a creamy consistency something similar to actual cream. Maybe that's why you get a frothy, foamy delicious beverage.
But hey, bulletproof coffee has a strong bitter and oily taste and has a thick consistency too. Some people think it leaves a sticky film on the lips, even after blending properly.
Fads come-and-go, which is why bulletproof coffee has many celebrity connoisseurs. In fact, a full product line and diet comes with it too. So bulletproof coffee keto is the new thing doing the rounds among the diet watchers.
What Industry Specialists Say:
Over the years, bulletproof coffee has cropped up as one of the biggest and most debatable methods of fat loss which is taking the weight loss and fitness industries by storm. Won't you like to know the bulletproof coffee review?
[sc:mediad]
Kerry Bajaj is a Be Well Health Coach at Eleven Eleven Wellness Center in New York City. According to him "Bulletproof Coffee is a great way to get healthy fats first thing in the morning. Starting the day with healthy fats provides energy, is good for cognitive function and supports your hormonal system".
What is the viewpoint of Christopher Ochner, Ph.D., research associate at The New York Obesity Nutrition Research Center at St. Luke's Roosevelt Hospitals?
He feels "There is some evidence that regular consumption of MCTs can induce very mild fat loss over time. MCTs may also help regulate cholesterol levels, but the types of coconut oils and things from which people typically try to get MCTs often contain dangerous amounts of trans and saturated fats."
Ochner's findings have some insights on the pros and cons of drinking bulletproof coffee with coconut oil. He notes that 1 tbsp of grass-fed butter and 1 tbsp of MCT oil adds up to more than 100% of your recommended daily allowance of saturated fat.
What about bulletproof coffee calories?
According to Ochner "It's an extra 200-300 calories, so it has to replace some food or another calorific beverage. Otherwise, you would gain an extra 20 to 30 pounds each year by having a cup per day."
The analysis on bulletproof coffee for weight loss –
If you are on a mission to cut down calories or saturated fat, then bulletproof coffee is not the ideal brew for you. But don't you give up on it. The bulletproof coffee benefits are better than many other blended options such as whipped-cream-on-top-of-the-coffee.
Reported Benefits Of Bulletproof Coffee:
The bulletproof coffee diet was designed with one intention – to speed up your fat loss. How does it do it? In the following ways:
Decreasing hunger and increasing the satisfaction factor when it comes to food intake
Increasing energy levels, motivation, and mood
The Making Of Bulletproof Coffee:
Here it is – How To Make Bulletproof Coffee:
Boil 1 cup filtered water.
Now use the filtered water and 2.5 tbsp of freshly ground coffee beans to brew strong black coffee.
Now add 1 tbsp grass-fed unsalted butter or ghee.
Mix these ingredients in a blender for 20 seconds, until it gets creamy and no oil is floating on the surface.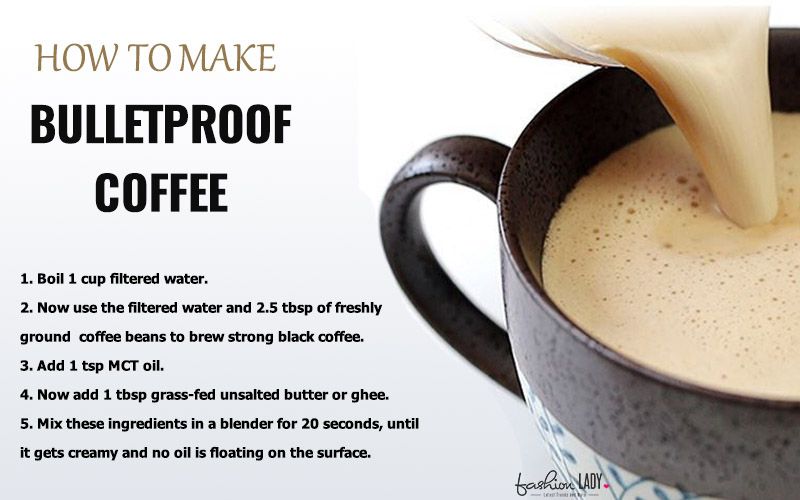 Now you might be wondering about where to try bulletproof coffee in India.
Availability Of Bulletproof Coffee:
Wondering where to buy bulletproof coffee? Well, it is available at a stall in the Ballimaran neighborhood in Old Dilli. Mohammed Moinuddin, in his 40s, is the man who has been serving butter coffee (Rs.15 per glass; and plain coffee for Rs.10) to loyal local fans for a decade. If the numbers are anything to go by, the Old Dilli bulletproof coffee scores over the humble cup of tea on freezing cold winter nights.
With summers here, the making of iced bulletproof coffee is a good idea to beat the heat.
How To Make Iced Bulletproof Coffee:
To do that, this is what you need to do:
Blend a cup of hot bulletproof coffee, like you normally do
The only thing is use ghee, not butter so that it doesn't separate out when cooled
So how did you find this concept of bulletproof coffee for weight loss? Have you ever tasted bulletproof coffee? Share your feedback with us in the comments box.