If weight loss is on your mind, then two things must be topping your list – either going to the gym or drinking lemon and honey in the morning. The fact that fruits help you achieve your weight loss goal may be hard to digest. The reality is Fruits For Weight Loss help you shed pounds. And what are these fruits? Keep reading and you will know about the blessed list.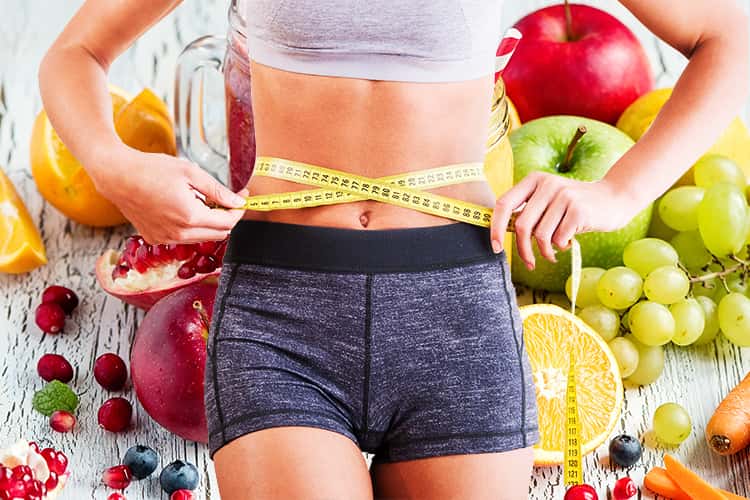 13 Fruits That Help Shed Weight:
These are the best fruit for weight loss which you need to include in your daily eating regimen. But eat them in moderation. Too much of fruit-eating can hinder the weight loss.
1. Pears:
As compared to most other fruits, pears have high fiber content which keep you fuller for a longer period thus aiding in weight loss goals. Being rich in Vitamin C, pears greatly reduce your chances of developing type II diabetes as well as coronary heart disease. One of the best fruits to eat, pears reduce your cholesterol level and help keep your energy levels stable.
2. Blueberries:
Rich in antioxidants, blueberries are also dependable fruits for weight loss. They up the metabolic rate, and fight hypertension, cholesterol, and insulin resistance. A study done by Texas Women's University reveals that blueberries are considerably active as fat fighters. In another study done by the University of Michigan, the rats had developed less abdominal fat upon eating blueberry powder.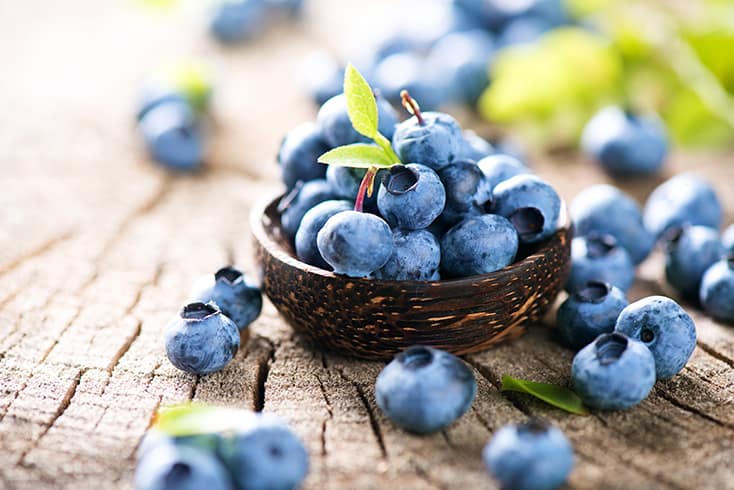 3. Apples:
The saying 'an apple a day keeps the doctor away' is so true. Apple not only boosts your immune system, reduces the cancer risk and whitens your teeth, this low calorie fruits is high in fiber as well, making it a perfect fruit to have in your weight loss diet. According to a Brazilian study, the consumption of 3 apples a day made such apple-eaters lose 33 per cent more fat as against those who didn't.
4. Watermelon:
Yet another low calorie in fruit, munching a watermelon keeps us cool and hydrated in the thick of summers. When you eat 100gm of watermelon, you are taking just 30 calories. The high-water content of 90 per cent adds to the weight loss properties of watermelon. The presence of amino acid arginine adds to the fat-burning properties of a watermelon. In fact, the University of Kentucky did research showing watermelons reducing the collection of fat in the body.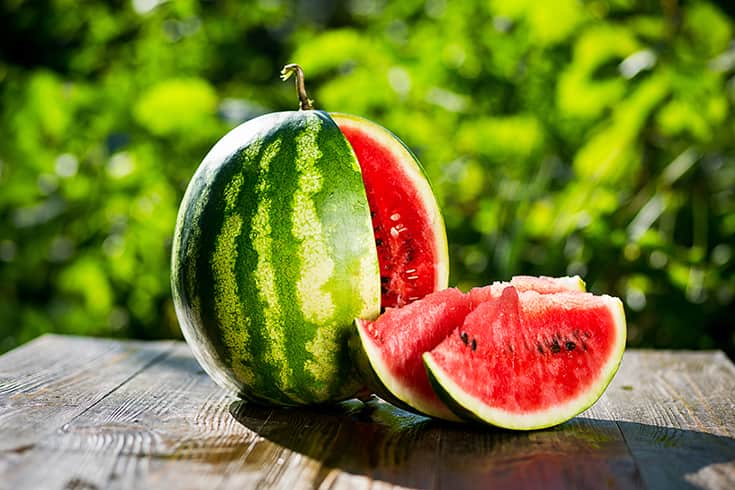 5. Grapefruit:
This low calorie fruits has high water and fiber content which makes you feel fuller for long thereby reducing your junk food snacking urges. If you are not able to resist the temptation of a snack, get hold of half of grapefruit which contains only 37 calories. It will save your waistline and the oodles of embarrassment. According to a study, eating half a grapefruit before your meals cuts down on the cholesterol thereby reducing your belly fat. Much of it is because of the Vitamin C and phytochemicals in this fruit.
6. Pomegranate:
'Anar' is the richest of red when it comes to fruits. And it is high in antioxidants too. Plus, it increases the blood flow in your body and reduces the bad LDL cholesterol. When you add pomegranate to your diet, it helps control your appetite and aid in weight loss.
7. Bananas:
'Go Bananas' is the perfect advice for weight watchers. Being a high-fiber fruit and containing all of 105 calories, a banana certainly helps in trimming fat from the waistline. A Banana is also rich in potassium and vitamin B6 – the latter reduces the risk of heart disease and helps improve the body's immunity.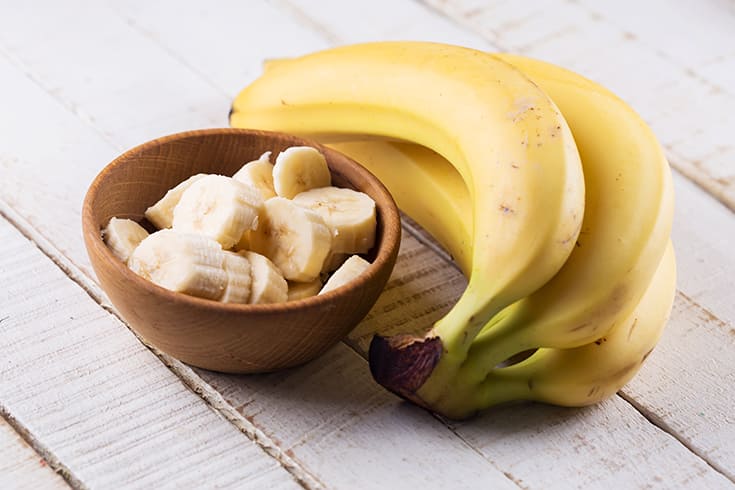 8. Oranges:
Winters are incomplete without oranges. And an orange is also the best fruit for weight loss since it helps you burn more calories. Rich in vitamin C, thiamin and folate, oranges boost the body's metabolism and are a good substitute for the conventional sweets and sweet-meats.
9. Peaches:
Packed with high amount of fiber, potassium, vitamins and antioxidants, peaches are low in calories. The high-fiber in a peach helps reduce the hunger whereas the antioxidants in it help flush out unwanted toxins from the body.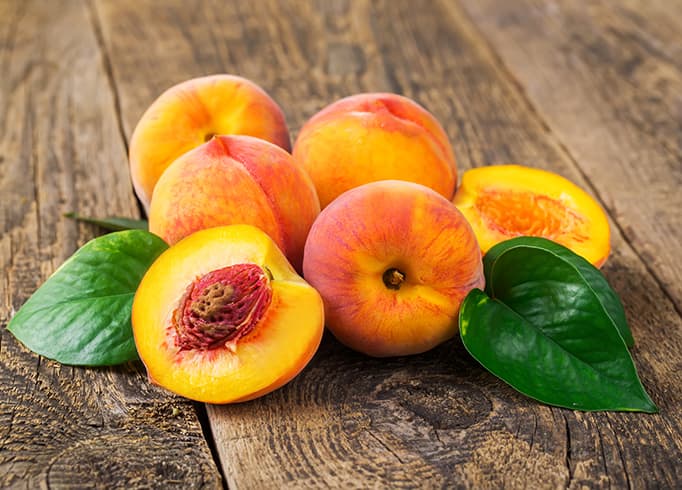 10. Kiwi:
Ever heard of a superfood in weight loss? Kiwi is that fruit for weight loss. High in fiber, the black seeds in kiwi enable digestion while the green part of a kiwi is tasty and makes you feel full for long. Without a doubt, a kiwi controls your hunger.
11. Papaya:
The perfect fruit for weight loss, a papaya has an enzyme, the papain, which boosts the food digestion in your body. Papaya is also rich in vitamin C, antioxidants and flavonoids. Eat a papaya in raw form or include it in your meals, the choice is yours.
12. Guava:
The list of fruits for weight loss is incomplete without the mention of Guavas. This fruit is fiber-rich, has low glycemic index and prevents constipation. Guava is also the ideal fruit for diabetics. The fiber in it boosts the body metabolism, improves the bowel movements and enables weight loss.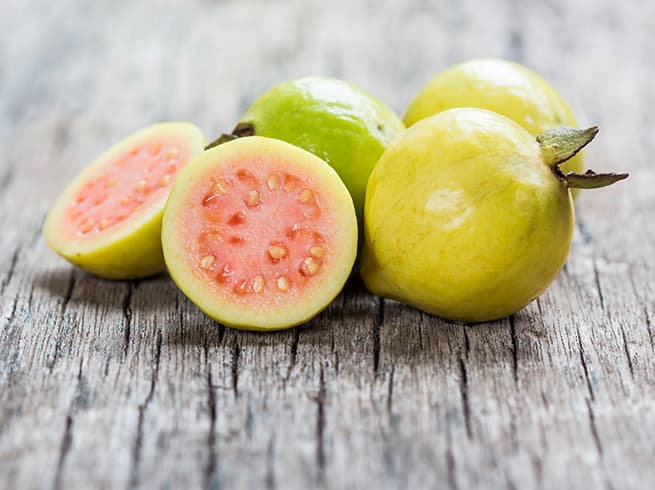 13. Coconut:
Nariyal is the best fruit to eat when it comes to losing pounds. Coconut is a low-fat diet considering the healthy saturated fats found in it. Whenever hunger pangs strike you, have a bite of coconut. You will love the taste! Try and get creative by including coconut in your diet – either through coconut water, coconut milk, coconut oil or as dry fruit. Ever wondered how coconut helps in fat loss? Its chain of triglycerides up the liver's metabolic rate by over 30 per cent. Now that the metabolic rate goes up, it paves way for weight loss.
Thrilled by these best fruits to eat for weight loss? Go ahead and include them in your diet from this very minute. Tell us how you found this post as well.