Have you seen the cover of L'Officiel, India magazine? No? Then hold on tight, as the dreamy looks of Parineeti Chopra are going to stupefy you.
[Also Read: Struck Like A Bolt Of Lightning – Parineeti Chopra On Magazines]
The L'Officiel magazine crew caught up with the diva on a rejuvenating Mauritius location to capture her stills. Like a pearl upon the ocean, she looked stunning with her magnetic gaze on the cover. She was clicked in a Tadashi Shoji lavender gown, playing with her wind-blown hair. Her smokey eyes amplified the hypnotic gaze.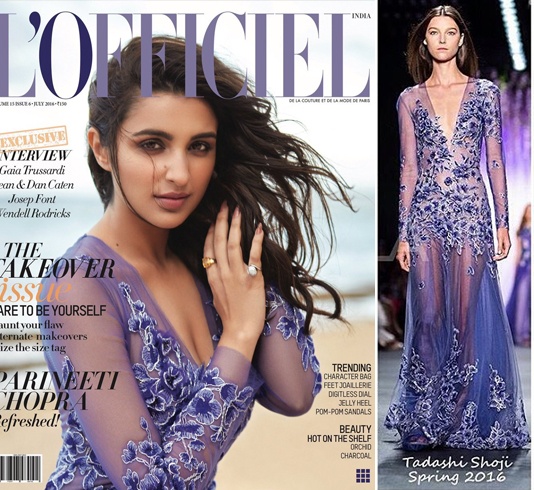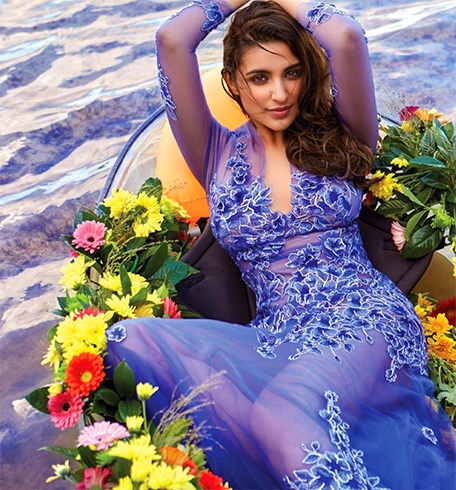 We can't resist but plunge into the entire photo-shoot. Dive along to know more of her fashion expedition –
Flaunting her glowing skin, Parineeti stilled in a Guapa stripes outfit while she was getting all set for kite surfing. The hair looks well-nourished and the skin quite rejuvenated. With subtle blush, sober matte red lips and tantalizing style, she looked heavenly.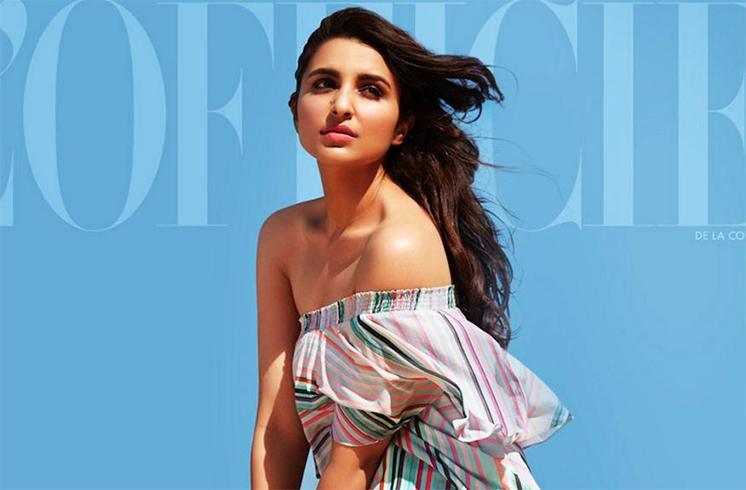 Dancing to the tunes, Parineeti moved her curves in a Reynu Taandon outfit. The bell sleeves to the bodycon outfit looked easy and comfortable on her. Looks like the girl is having a blast of a time. When work becomes passion, it sprinkles on the face. Hence, the diva needed no accessories or bling, to look alluring.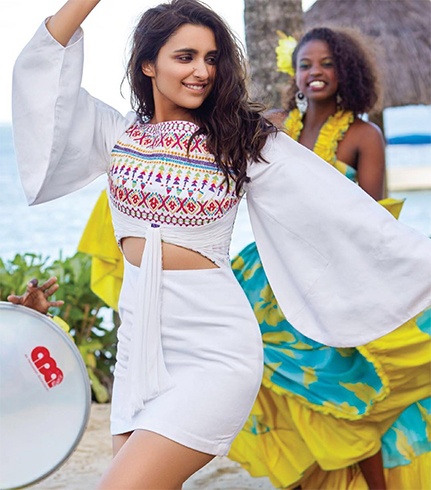 Hugging tight onto her ruffled Gauri and Nainika dreamy blue outfit, she flaunted her makeup. The photo had a soft, cozy feel about it. She looked down to draw our attention to her smoky eyes topped with white eyeliner. A total catchy style to try! Don't you think so?
[sc:mediad]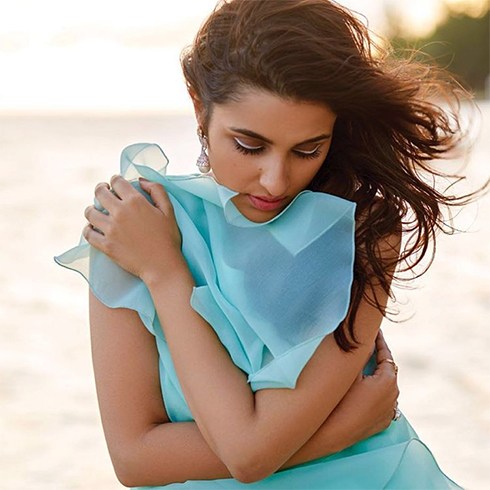 Here is another look of hers in a Gauri and Nainika dress.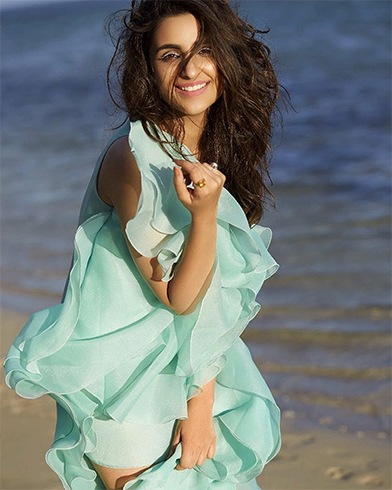 In a boho style Reynu Taandon dress, she lazed near the sparkling pool waters.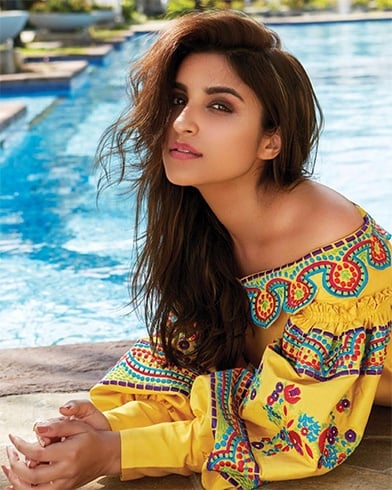 Lastly, resting her arms on a piano, she enticed us with her charismatic gaze dressed in a Rinku Sobti outfit.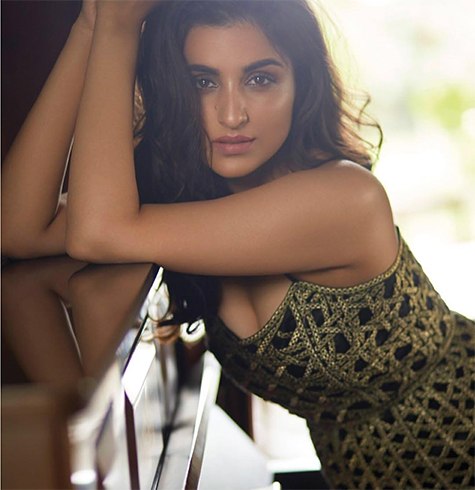 All the fashion credits go to Trishla Chadha, the stylist, Elton J Fernandez, the makeup and hair artist for his mind-blowing creativity, and Taras Taraporvala the photographer, for capturing Parineeti looking absolutely breath taking!
Hope you enjoyed the post!!