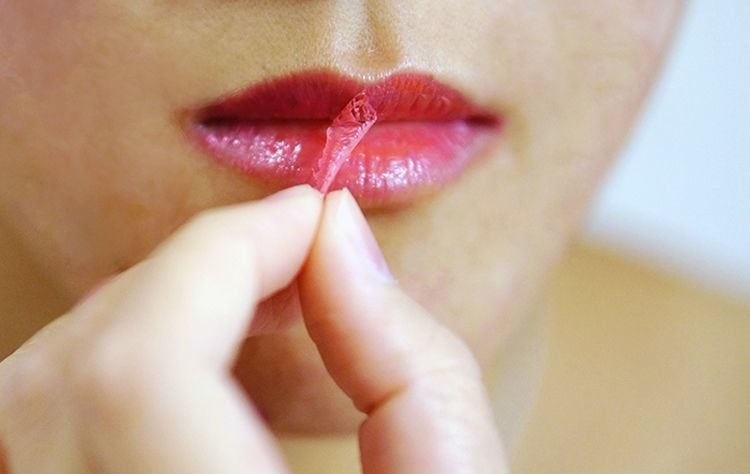 For long, people have been searching for ways to achieve fuller lips – and the latest innovation is the lip tint tattoo! Yes, you read that right, lip tint tattoos are becoming a fad among women who want long lasting color on their lips and aren't afraid to experiment for that perfect pout.
[Also Read: DIY Best Lip Stain For Summer – The Berry Magic]
Peel Off Lip Stains
Many women have been using injections and fillers to plump up their lips, but this latest trend of lip tint tattoos gives you long lasting color and fullness without injecting anything.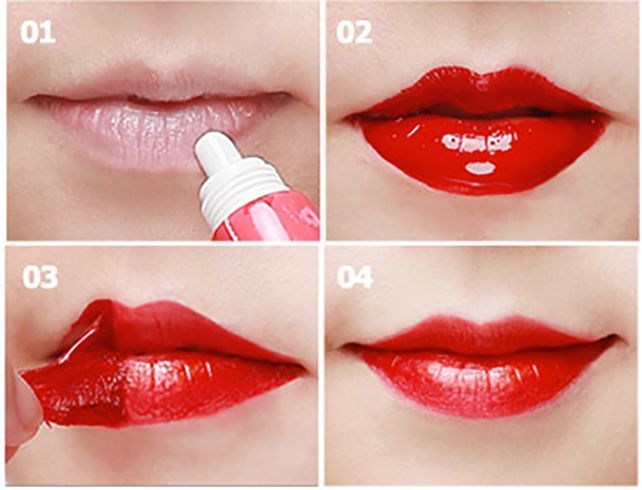 Just apply it like a thick gloss, wait for a few minutes, and then slowly peel it off. Et voilà, you will have perfectly stained lips that won't fade or smudge for more than 12 hours. It is almost like a temporary tattoo. These peel off lip stains are selling like hot cakes nowadays, as women are becoming more open to experimenting with their beauty products to achieve that flawless look.
How Is It Helpful?
Lip tattoos instantly enhance the appearance of the lips. The mouth is a very important feature of the face, and the lips frame the teeth and your smile depends on it too. It helps make the lips more defined and balances the symmetry of the lips to make them look perfect. Some prefer permanent tattoos to completely eliminate the need for lip pencils or lipsticks. You can make yourself free of the hassle of reapplying makeup and touch-ups every few hours.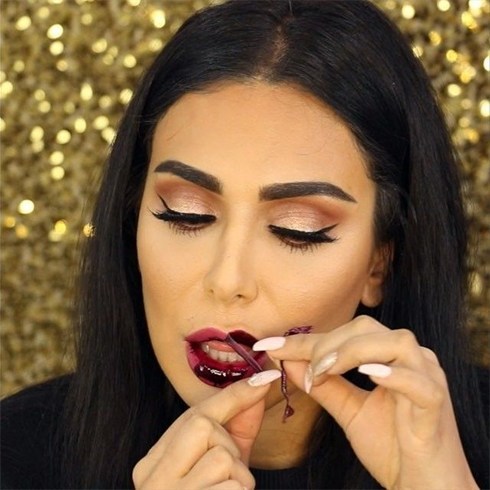 But for those of you, who are not daring enough to go ahead and get a permanent tattoo, peel off lip tints are ideal, as they provide long lasting lip color and enhance the natural shape of your lips. The lip stain won't fade over time and it won't smudge even if you eat or drink. All this should definitely make you think about an upgrade to your makeup game.
Careful Application
Strict precaution is must, and even then a lot of practice is required to acquire the skill of applying these lip tints immaculately.
[sc:mediad]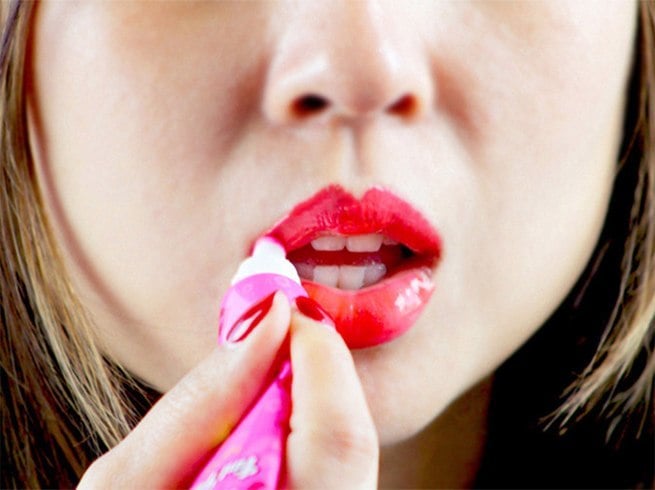 You should try to apply an even layer to make sure the color is also even throughout. Since it dries quickly, you need to finish applying it properly in a very short span of time. You should always try to remain within your natural lip line. You can't afford to mess up at all, as the staining action is really quick and you definitely don't want to spend half a day looking like a clown.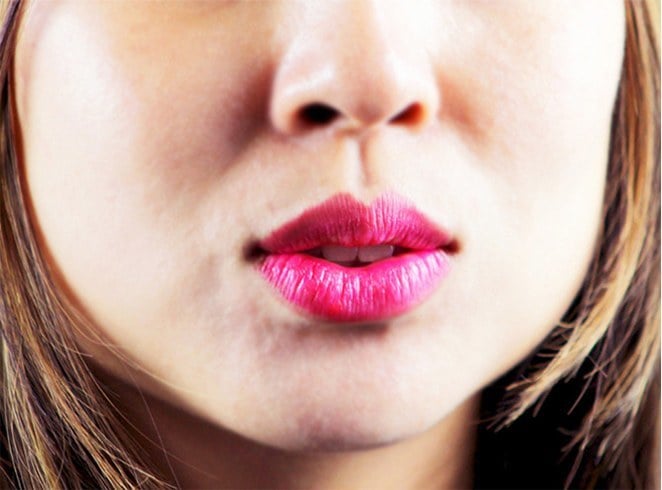 Another thing to remember is that, the end color will not be the same as that of the product. On application, it looks very thick, glossy and vibrant, but after removal it becomes lighter and attains a matte finish.
Waiting Time
For the color to transfer completely and dry properly, you need to wait for about 10 to 15 minutes. You must also avoid moving your lips or talking, to avoid forming any glops on your lips. You should never, even by mistake, smack your lips together, like how you do while applying a lipstick, because if you do that your lips will stick together. And while removing, start from one corner and move to the other side slowly. It's alright if it breaks into smaller pieces.
Possible Side Effects
While a peel off lip tint is not as extreme as a permanent lip tattoo, it may cause severe damage to the lips. The formula works by embedding the pigments in the outer layer of the skin, which is why it stays for so long. But the painful process of peeling it off, causes the problem. The skin on the lips is very thin and delicate. Since it has to be peeled off, there is a chance that it may lead to chapping and dryness or in worst cases bleeding.
To overcome all these, you should apply Vaseline or lip balm before you apply the gloss to prevent your lips from becoming too dry afterwards.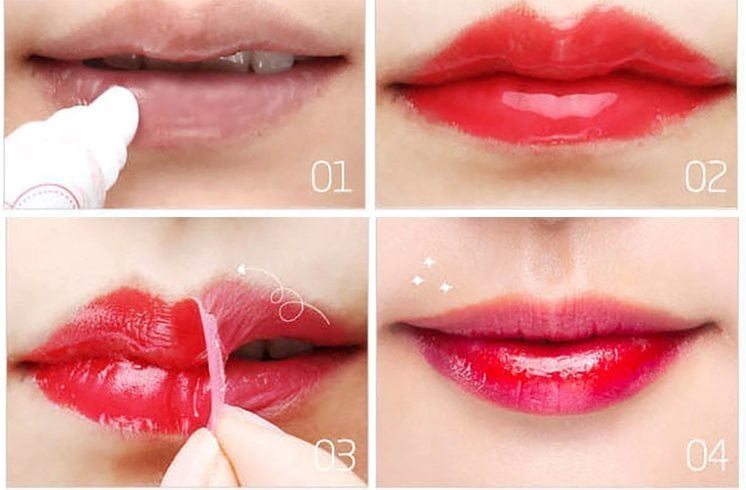 Beauty trends are ever changing – the aim is to streamline the beauty regime for a perfect look. All in all, it's a powerful invention that could prove to be the game changer for the beauty and makeup product business. Once you learn how to use it, it can be a very fun experience.
Providing you a more natural, youthful appearance and the oomph you crave, peel off lip tints are here to stay. When you want beautiful lip color that lasts long and is light-weight, this is the way to go!
Images Source: pinterest