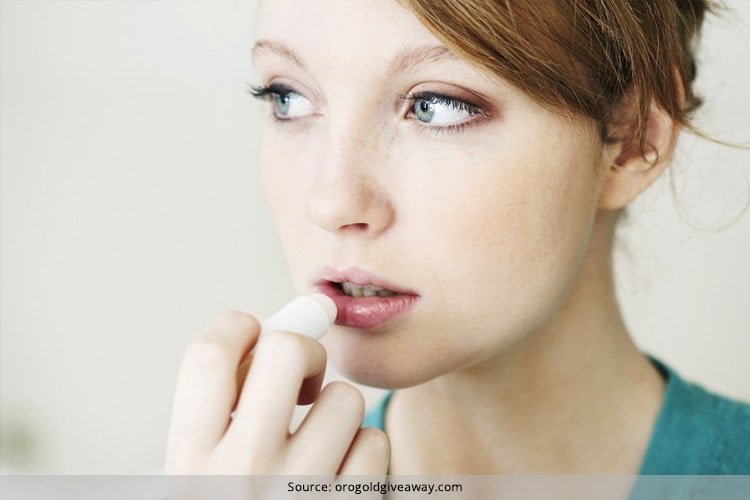 Hot red lips or berry red lips are a rage this year and we see celebrities across Bollywood and Hollywood flaunting the same. If you desire to wear the red shade and don't have enough dough on you to buy the best branded lipsticks and lip stains, here is a DIY method to indulge in, which would give you the best lip stain for summer.
[Also Read: Fabulous Lipstick Stains to Wear This Spring 2015]
How To Make Your Own Best Lip Stain For Summer
Yes, we would like to teach you a little more on how to DIY and make your own best lip stain for summer. Please read on and follow the instructions well, which we found was quite useful and easy to learn.
The use of crayons on making your own best lip stain for summer is seemingly the easiest DIY method one could think off. Read on as we bring two easy breezy recipes for you to try out.
Recipe 1
Ingredients:
For the lip stain to make at home, you would need a small tablespoon of vanilla essence, a few red crayons, chapstick for sure and a drop of olive oil.
Instructions:
In a deep bowl, place the chapstick and the crayons to melt on low heat.
Now it all depends on the shade of red that you desire to have. For more red, add more red crayons and vice-versa.
Once the crayons and the chapstick melt, you can then add the vanilla essence and remove the bowl from the flame.
Stir well with the help of a fork so that the liquid doesn't stick to the mixing tool.
Rub the chapstick tube with olive oil and then pour the concoction into it, allow the concoction to come to room temperature. Use when needed.
[sc:mediad]
Recipe 2
Here is another way to make DIY berry lip balm and lipstick this summer using beeswax and shea butter.
Ingredients:
You would need a couple of beeswax pastilles, a teaspoon each of shea butter and cocoa butter and a teaspoon of coconut oil. This is a base recipe that would help make a smooth DIY berry lip balm with a moisturizing touch and a lipstick that protects the lip skin too. If you notice, the ingredients used are au naturale and very safe, and using crayons you can add the hue and tint of redness as desired too.
[Also Read: Lip Tint Tattoos]
We are talking about DIY berry lip balm, which would need red crayons or deep beetroot paste or red food coloring. However, if you want brown lip stains, you could use coco powder, and if you want a matte touch, you could use bentonite clay.
Please do use a drop of any aroma oil for a little nice smell to come through.
Instructions:
First, on a low flame, melt the beeswax along with the butter and the oil until all three turn into a liquid.
Once the melting is done and over with, you can now add the beet root paste and the cocoa powder together, with a little bentonite clay.
Mix well and then add a pinch of cinnamon powder with a drop of aroma oil and give it a good mix with a fork. This would darken the mixture which is normal, because when you apply the lip stain to the lips, it would automatically lighten up.
The mix would still be in a semi-liquidish form, which is when you should use a dropper and pour the mix drop by drop into a lip chap container.
Keep it till it cools and then use when needed.
Enjoy making you own DIY berry lip stain and flaunt those berry lips in summer!