By now, I am sure you would have the stats of over 80 percent women wearing a wrong size bra at the snap of your finger. You might also have faced a situation where an otherwise fantastic outfit looked horrid on you simply because of a misfit bra. Today, we will take up this issue heads on and tell you more about how to measure bra size and its various other aspects. Stay connected!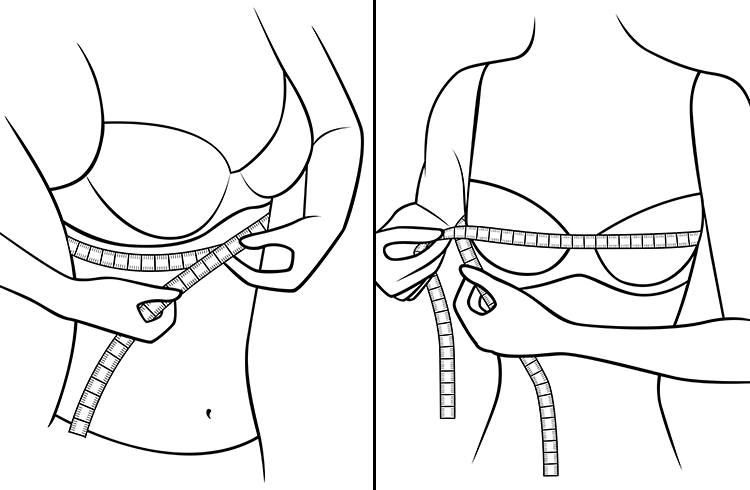 [Also Read: Lingerie Guide: Lingerie For Your Body Type]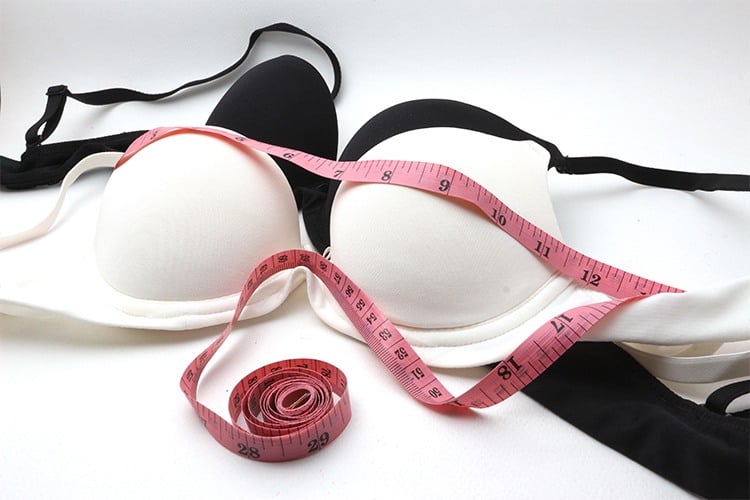 Telltale Signs Of A Wrong Size:
Before delving into right size, let's first understand what's wrong with your bra. Are you wearing the right size or is it actually a misfit? It's actually quite simple if you start recognizing few telltale signs like the cups showing some wrinkles, a riding up band, underwire poking sides of your breasts, straps that keep slipping or the bra hiking up whenever you lift your arms. If any of these issues pester you, it's time to throw your old bras in the trash can and shop for new ones. However, this time the bra measurements would be perfect.
Why Should You Measure?
You might be thinking about why you should know about how to measure your bra size. Yes, I agree it is cumbersome and difficult to measure one's own size and is nothing short of a catch 22. You can definitely call for a fit consultant who can not only take your accurate measurements, but also help you in adjusting the cup size or band size as required. However, your size never remains the same and varies with your gaining or losing of weight, muscles and various other factors. Even if you do not measure by yourself, the knowledge will help you pick the right one, next time when you go bra shopping!
How To Measure Bra Size At Home:
Measuring bra size is an art – not a science! And this art can be mastered with your practice. How to determine bra size constitutes of two steps: measuring your band size and then your cup size.
To determine your band size, take a measuring tape and wrap it around your rib cage. Now position it evenly and directly under your bust. It is the exact place where your bra band stays. In case you get an odd number, round it to the next even number. Record the number both in your memory and some place under the heading – band size.
[sc:mediad]
Now move the measuring tape up your chest such that the tape is around the fullest part of your busts. Take care that the tape is secure and snug but not tight. Now deduct the band size from the bust size to get your cup size. For instance if your band size was 32 and bust size 35, their difference would be 3. Hence your cup size would be 35C. Record the number similarly like band size as cup size.
Sounds simple huh! However, if the tape is not positioned bang on, you are likely to get a wrong size for yourself. Hence, it would be smart if you measure a couple of times and ensure that you are hitting the right number each time. With practice, you will be getting the right numbers in one go!
Awesome Tools At Your Disposal:
Measuring itself looks pretty fretful and then calculating the size as well! Don't panic and get all worked up! Thank god for some wonderful thoughtful person, we have a bra size chart and bra size calculator to do all the hard work. Both are available online and you can easily access both. You can simply take a printout of the chart and stick it wherever it would be easily accessible to you. Or better still, just feed the numbers in the online calculator and get the number flashing on your screen.
Ensuring The Fit:
Remember me telling you bra fitting is an art. No matter how skilled you get at measuring the right size, this cookie-cutter system is never going to be bang on target. No two woman's body is same and thus misfits are bound to occur. Thus, never regard the numbers as definitive. While you are trying the number, check out one size lower and one size higher as well and pick the one that looks and feels best. Both size and style leads to variation. While your number may give you a perfect fit in one style, it may leave you wanting for more in a different style.
Final Thoughts:
Now that you know how to measure bra size, it won't be long before you become a pro yourself and probably would be writing some awesome fashion article on it in some esteemed fashion magazine. But hey! Don't leave me out and do let me know your thoughts and experiences with it. Please leave your comments in the box below to share with our other readers as well!