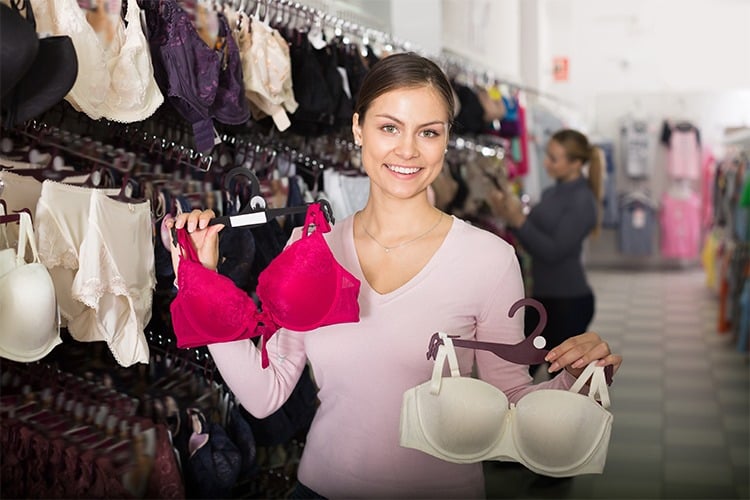 It often gets incredibly difficult to find the perfect push up bra. But if you have spent time shopping for larger cups or a push up bra, you will know that its main features are full coverage, comfortable fabrics, and cute detailing. However, it gets easier to shop with the spread of retail and online choices these days. Today, there is a wide collection of push-up bras available, which suit what people are actually looking for.
Why you should use Push-up bras?
The designs of a push up bra are rather simple and feature an underwire for additional support. It is specifically designed with graduated padded cups to push the breast tissue upward. This can give the appearance of a fuller cleavage and perkier breasts. In short, the best push-up bra can offer better cleavage and amazing lift to your breasts.
Types of Push up Bra
Molded push bras- One of the most common style of push-up bra. They add support while shaping the bust into a well-rounded cleavage. These bras are ideal to wear beneath T-shirts, dresses, and sweaters.
Non-molded Push up bras- The softer non-molded cup is made of thin material and does not offer shape and support as the molded bras. But, these bras are more comfortable than molder bras. You just need to pick the right size while selecting non-molded push-up bra because it can create visible bra lines.
Adjustable cleavage push up bras- The bra comes with special strings between the bra cups. This can allow you to adjust the lift comfortably. These bras are versatile and can be worn with a number of different outfits, from formal to casual wear.
Petite push up bras- These types of bras are designed for flat chested women. They come with added lift and support, including extra padding.
Full push up bras- These types of bras are designed for big chested women (C cup and above). They are designed in a way to accommodate fuller breasts, and provide adequate support while enhancing fullness.
Wire free push up bras- These bras can be either molded or non-molded. It does not come with an underwire. They offer better support compared to wired bras, but are comfortable to wear.
Removable push up bras- These bras are either regular or ones that have removable padding. Some of the bras feature added padding for proper lift and support. They are customizable and ideal for women whose bust size fluctuates during monthly periods.
Double padded push up bras- features in built extra inner and outer padding to increase cup sizes. Women with small breasts can try these push up bras beneath a dress or a top. Those with larger breasts should avoid putting extra padding.
Demi cup push up bras- makes use of a cup that covers two-thirds of breasts rather than three quarters. This style pushes the breasts up and inward to create a centered cleavage. They are ideal for women who do not prefer under-wired bras.
Sports push-up bras- This type of bras have the combination of a push-up bra and sports bra. They are ideally suitable to wear at the gym.
Deep plunge push up bras- Especially designed for women to be worn beneath dresses with a steep plunging neckline. The deep cut of the bra adds lift and support without getting visible beneath deep plunging neckline.
Strapless push up bras- offer lift and support needed for push-up style. They commonly feature a balcony cut, and are suitable for petite breasts. Although, there are few strapless push-up bras that are designed for fuller busts as well.
Whether you are flat chested or big-busted, there is an ideal bra choice for everyone. You will love these 23 best push up bras for all sizes.
Take a look.
1. Victoria's Secret Add 1 ½ cups Push-up Bra
Reasons to Love it:
Cleavage enhancing
Well-padded for support
Comfortable
Benefits:
This bust-size increasing bra lifts, and supports perfectly.
The bra gives maximum support from extra padding.
The padding in the bra offers the perfect lift and perk.
Tips:
While most Victoria's Secret bra lines are expensive, if you find one that fits you well, it can be totally worth the money.
2. Calvin Klein's Women's Icon Convertible Pushup Bra
Reasons to Love it:
Named as one of the best push-up bras for small busts.
Offers right amount of padding to keep breasts in shape.
Cleavage enhancing and fit for daily use.
No issues with chafing, digging, and constantly feeling the need to adjust.
Comfortable all day long
Benefits:
Soft texture
No heavy padding
Seamless and comfortable to wear under any clothing
Tips:
The pushup bra works for all cup sizes so it is not a bad choice at all.
3. Warner's This Is Not a Bra Full Coverage
Reasons to Love it:
Though the bra is not labeled as a push-up bra, it offers right amount of lift and support.
The underwire and light padding offers enough support.
Gives a natural and enviable lift.
It is super affordable.
Benefits:
One of the most comfortable push-up bra
Seamless design
Full coverage
Tips:
This full coverage push up bra can create a supportive base and does not skimp on the coverage. You can ideally wear it with any clothing.
4. Komene Strapless Self Adhesive Silicon Push-up Pink Bra
Reasons to Love it:
Smaller-chested women will love this because it enhances the cleavage and gives proper lift.
Can wear under strapless clothing comfortably.
Comfortable to wear because the adhesive on the bra is strong.
Benefits:
Strapless and backless push up bra
Strong adhesive bra
Simple to clean
Tips:
Do not wear this strapless push up bra when you are doing any sweat-inducing activities because adhesive is the only support of holding the bra up. Mixing sweat and adhesive is not a good idea.
Peel off the protective layering, and stick on for easy application and removal.
5. Maidenform Sport Custom Lift Underwire Bra
Reasons to Love it:
This bestselling underwire sports bra offers maximum lift for any cup size.
Benefits:
Available in several colors
Adjustable and convertible straps
Moisture wicking
Tips:
This sports bra is suitable to use whilst performing high-intensity workout sessions.
6. Caprice Contrast Lace Padded Underwire Pushup Bra
Reasons to Love it:
This Caprice bra is designed with mesh overlay and push-up padding to enhance your bust.
This underwire bra offers needed lift and support.
Laced side wings for a comfortable wear.
Benefits:
The straps are elastic with adjustable sliders.
Made with polyamide and elastine.
Hook and eye closure at back.
Tips:
Pair it with matching briefs.
Do not dry clean.
Do not iron,
Drip dry.
Do not bleach.
Hand wash only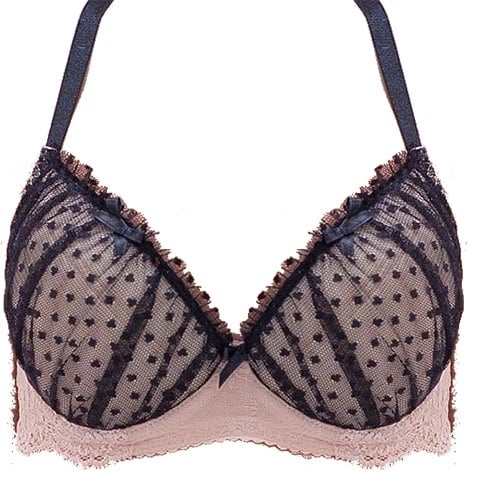 7. Triumph Plunge Pushup Maximizer Bra
Reasons to Love it:
Triumph push-up bra features a plunging neckline.
Features underwire ¾ cups for a natural lift.
Benefits:
Available in several colors.
Polyester, polyamide, and elastane fabric.
The bra offers a natural shape to the bust.
Features hook and eye closure at back.
Tips:
Hand wash only
Do not bleach
Do not tumble dry
Do not iron
Do not dry clean
8. Maidenform Women's Love the Lift Push-up Bra
Reasons to love it:
The lift push-up bra enhances cleavage with its plunging neckline.
Fully adjustable convertible straps.
Available in cup sizes A to D and multiple colors.
Benefits:
Smoothing side wings
Hook and eye closure
Spandex
Push-up feature with crisscross straps
Affordable
Tips:
9. Enamor Lace Luxe 1 Push up Padded Bridal Bra
Reasons to love it:
This Enamor bra is a perfect option for bride-to-be.
The padded bra is made from nylon and spandex.
Provides transparent straps with package.
Benefits:
Lace detailing on cups and stretch mesh at the back wings for added support.
Level 1 push up and wire free.
Provides medium coverage and detachable straps.
Hook and eye closure at back.
Tips:
The bra features an ultra smooth finish and is ideal to wear under your bridal trousseau.
10. Curvy Couture Tulip Lace Push up Bra
Reasons to love it:
This couture bra is fit for daily wear.
It is sexy, supportive, and gorgeous.
Feminine bra with graduated padding.
Eliminate back bulge with its smoothing back wings.
Benefits:
Available in several colors.
Extra padding.
Smoothing back wings.
Luxe stretch microfiber and mesh wings.
Tips:
The padding at the bottom of the cup can easily offer support even if you have a shallow or uneven top.
11. Lily of France Women's Sensational Lace Push up Bra
Reasons to love it:
Beautiful lace detailing
Soft and comfortable
Stays smoothly beneath clothing
Benefits:
The lace detailing on the bra is beautiful and comfortable.
Extra padding offers right amount of support.
Natural looking lift.
Comfortable straps.
Tips:
If you have a smaller bust line, then you can opt for a wireless alternative.
12. Natori Pure Luxe
Reasons to love it:
Rated as one of the most comfortable push-up bra ever.
Has light padding to offer lift and support.
Smooth and seamless to wear beneath any garment without visible lines.
Comfortable for daily wear.
Benefits:
Clean constructed details and soft fabric.
Lace trimmings.
Narrow lace straps and less coverage at the top of the cup.
Signature straps with back adjustment.
Contoured underwire cups.
Smooth stretch fabric.
Tips:
Hand wash, cold, and line-dry.
13. Gossamer Bump it Up
Reasons to love it:
It has wide band and 3-hool closure to offer plenty of support.
Convertible straps to wear beneath any garment.
Enhances cleavage by one whole cup size.
Offer optional added lift.
Comfortable to wear daily.
[sc:mediad]
Benefits:
Seamless, ultra fine mesh with graduated padding
Adjustable straps
Back hook and eye closure
Imported
100% nylon
Tips:
Hand wash separately using cold water only.
Use non-chlorine bleach when needed.
Low iron, if required.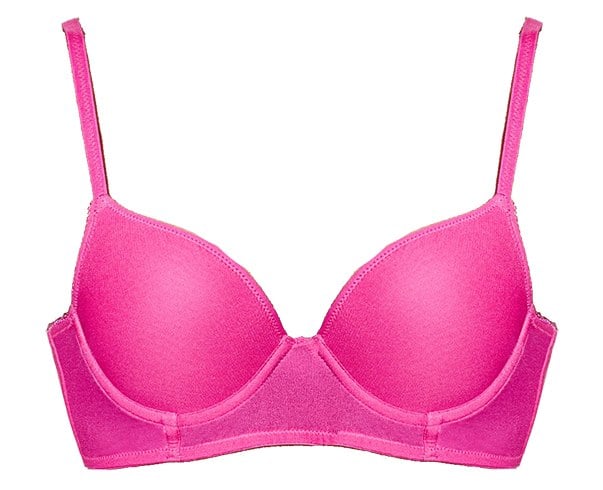 14. Freya Deco
Reasons to love it:
Designed in a way to offer illusion of fuller bust
Lifts and supports small bust line and average bust line
Comfortable to wear beneath any garment
Works best on shallow bust line
Benefits:
Achieve smooth silhouette with underwire contour-cups
Deep plunging neckline
Underwire is encased with puncture-resistant casing
Mesh sides and back for additional support
Fully adjustable, stretch straps
Three column, two row hook, and eye back closure
Seamless microfiber
Tips:
15. Le Mystere Safari
Reasons to love it:
High quality push up bra and available in varying sizes
Added cup size for support
Seamless cups and comfortable under tight clothing
Benefits:
Alluring plunging neckline and foam-lined cups
Incredible shape without heavy padding
Customizable fit with adjustable back and close-set straps
Soft, 3-column, 2 row hook, and eye back closure
Columns and rows increase with size
Luxe stretchy microfiber with power mesh wings
Tips:
Do not dry clean
Do not iron
16. Jezebel Amanda
Reasons to love it:
Deep V-neck line
Double straps and lacey detailing
This feminine Jezebel push-up bra features floral stretch overlay
Benefits:
Padded foam cups
Soft microfiber construction
Adjustable straps
Underwire
Hook and eye back closure
Tips:
Nylon/ Spandex/ Polyester
Hand wash
Imported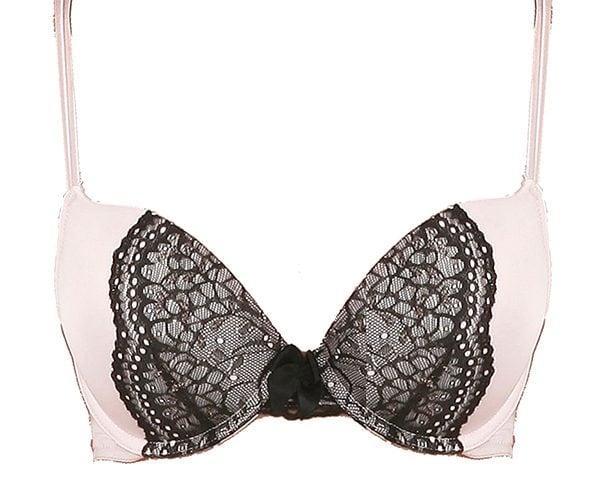 17. Dita Van Teese
Reasons to love it:
This luxurious line of Dita Van Teese has satin and lace detailing
Has removable padding to lift bust
Benefits:
Perfect to wear under low-cut dresses and tops with its plunging neckline
High quality push-up looks gorgeous
70% polyester, 23% nylon, and 7% elastane
Tips: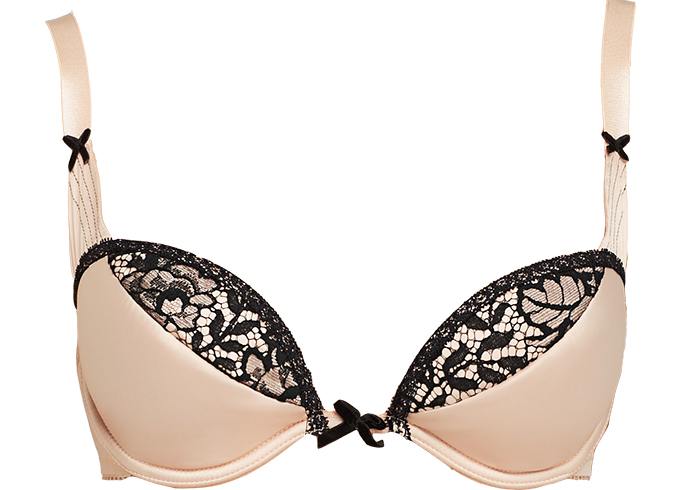 18. Felina Add A-cup
Reasons to love it:
Gives an illusion of one cup size bigger with this convertible push-up underwire bra
Lace trimmings at center front
Removable straps from back to form a halter strap
Benefits:
Contoured, underwire cup shapes to offer support to bust line
Heavy graduated padding
Push-up cup with silky microfiber overlay
Seamless sides and back
Removable, wide-set detachable elastic straps
Back coated metal hook and eye closure
77% nylon, 23% spandex, 90% bylon
Tips:
Hand wash cold.
Line dry.
19. The Little Bra Company Angela Petite Push-up T-shirt Bra
Reasons to love it:
Comes with deep plunging neckline and perfect for low-cut tops and dresses
Strap versatility
Graduated push-up padding
Benefits:
Smooth microfiber material
Available in several colors
Adjustable and convertible straps
Tips: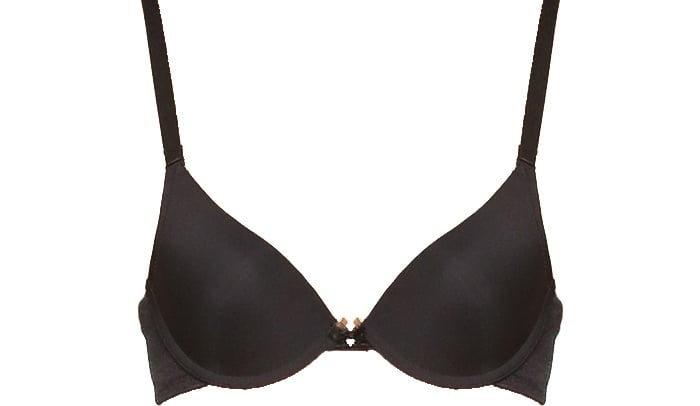 20. Third Love Classic Push-up Bra
Reasons to love it:
The super push up bra from Third Love Classic comes in all cup sizes
It ranges from 28 AA to 38 F
Benefits:
Available in several colors
Seamless edges
Tips:
21. Wacoal Amazing Assets Convertible Underwire Push-up Bra
Reasons to love it:
Plunging neckline with underwire features
Padded push-up cups
Available in several styles, including strapless fits and crisscross designs
Benefits:
Available in several colors
Wide back wings with stay-put silicone at top and bottom
Imported
Tips:
22. Maidenform Casual Comfort Wirefree Push-up Bralette
Reasons to love it:
This lightweight padding push-up bralettes from Maidenform is a great fantastic buy
Comfortable fit
No underwire
Smooth fabric lining for a comfortable wear all day long
Benefits:
Imported
Adjustable closure
Hand wash
Wire free for all-day comfort
Lightweight lift for added support
Adjustable hook and eye back closure
Modern mesh detailing and breathable fit
Tips: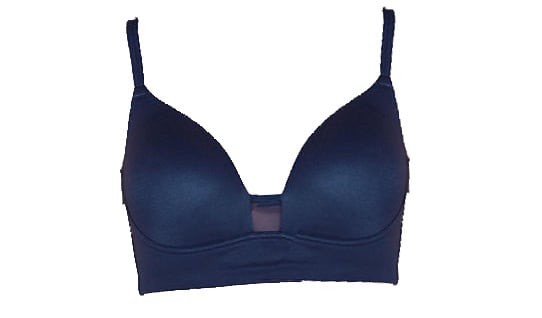 23. b.tempt'd B.Wow'd Push-up Bra
Reasons to love it:
This underwire bra features a scallop top line
Underwire for added support
Graduated padding to provide definition and lift
Fused elastic cups
Benefits:
Seamless sides to wear beneath any garment
Sewn on elastic straps
Adjustable hook and eye closure
Imported
Convertible and adjustable straps
Tips:
Tips to Wear Push-up Bra
1. How to put holes in the right hook
Slip down your arms through the bra straps. Hold the band around your bust line. Hook the band. As most bras come with hook and eye closure on the right side. You can put the holes by taking your hands to your back. If you do not feel comfortable, then bring it to the front by slinging the bra around.
2. Lean forward for properly fitting bra
While putting on a push-up bra, you will notice the padding or underwire on top. You can bend down a little to properly adjust in the cups. Adjust the bra again to prevent breast spillage as you straighten it. The bra should be properly fitted.
3. Adjust the straps
The bra straps should not be too tight or too loose. If they are too tight, it will stretch your skin, or if they are too loose, it will hang loosely over arms. To prevent this, adjust the sliders accordingly. You can also adjust the bend across your back.
4. Straighten and re-adjust
There should not be any spillage on top of the bra. If there is a spillage, then either the cup size of the bra is too small or your breast position needs to be adjusted.
Do not wear a push up bra for long periods. The tight fit of the bra can become uncomfortable overtime. Use the push-up bra for only a few hours, and give your breasts a regular break.
These are few of our favorite picks of best push up bra. We hope these suggestions help to settle your choice.