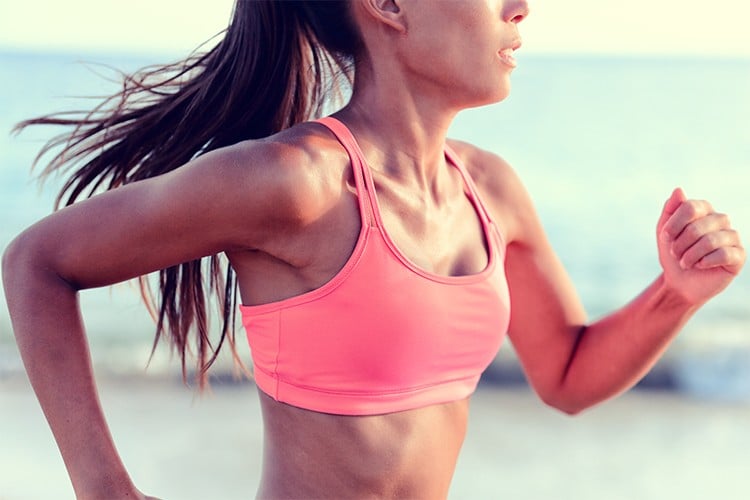 Did you know on April 14th, the SEAK Foundation organized its second annual 'Sports Bra Challenge', to emphasize on the importance of wearing a sports bra during workout or sports?
Hundreds of women from various fitness classes participated in the event to support and empower each other to raise an awareness on staying comfortable while working out.
Here's an excerpt
"Body image issues, lack of confidence and feelings of self-hate are all topics that most people encounter but are never addressed," SEAK's website reads. "The Sports Bra Challenge is about bringing people together to accept and share their insecurities and overcome their fear of them."
A suitable sports bra is like an old friend, who offers comfort when you need it, holds you close and gives unconditional support.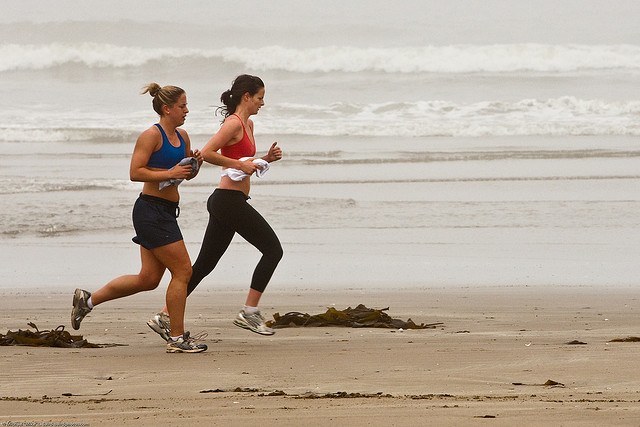 Or technically, we can say finding the right kind of bra for workout is like finding the right kind of jeans. There would be anxiety involved, triumph and even frustration for not able to find a proper piece. It is a time-taking process to pick-up the perfect bra of your size, suiting your activity.
Ideally, you need a sports bra perfect for any kind of workout, avoiding embarrassing moments including bouncing, spilling out and sometimes showing off your tits. Countless women, specially in India, go on with their daily routines wearing the wrong type of bra, unaware of the fact that it can create problems in the long run, spoiling the shape and causing breast pain.
The first commercially available sports bra was the "Free Swing Tennis Bra" introduced by Glamorise Foundations, Inc. in 1975. The first general exercise bra, initially called a "jockbra", was invented in 1977 by Lisa Lindahl and costume designer Polly Smith.
There are several advantages in wearing a sports bra to gym. And it's mandatory for the athletes to put on such inner wear to feel comfortable during their activities.
Sports bra can either encase or compress breasts. Such bras usually have molded cups while compression types prevent movement by flattering the breasts.
Before picking up a type of bra, you should always consider the type of activity you're going to be indulged. Different levels of physical activities require different types of sport bras.
A good sports bra can cut that movement in half — by 53 to 59 percent for As and Ds, respectively — which is key to sparing the support structures in your breast, says Joanna Scurr, PhD, a biomechanist at the University of Portsmouth in the United Kingdom who studies bounce. Because breasts are made of soft tissue — alas, not muscle — what holds them up is the surrounding skin and the internal Cooper's ligaments, a web of springy coils that are built to rebound until jumping, genetics, and gravity catch up with them. "Any permanent stretching of these can cause the breasts to droop," Scurr says.
While activities like yoga, gardening and walking requires less protection from these innerwears; other activities such as bicycling, hiking and power cycling requires moderate protection and sports like tennis, soccer, kickboxing and horseback riding requires optimum protection from sports bras.
Here're a few top picks suitable for all kinds of activities from running and trade mill activity to yoga and kickboxing and for women who are curvy and even for those, who umm, aren't. Oops sorry! Anyway read on!
Moving Comfort Calli Sports Bra
If you're used to wearing two bras to get the needed support for your workout then here's the best substitute. This design is specially made for women with cup sizes from C-E. It supports and comforts your breast with padded underwire and adjustable straps. Plus, it's great sweat-wicking fabric keeps you comfortable and dry all day long. This kind of sports bra is ideal for curvy women, indulged in extreme sports activities.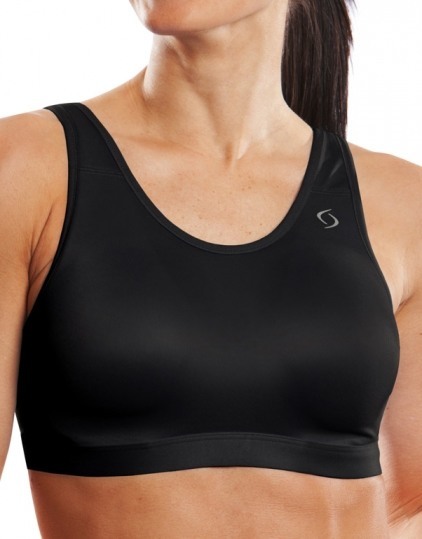 Incredible by Victoria's Secret Sport Bra
As the name suggests, it is just an incredible innerwear offering maximum support for boxing, running and heart-pumping workouts. Now get a runaway body in this high-performing workout gear from Victoria's Secret.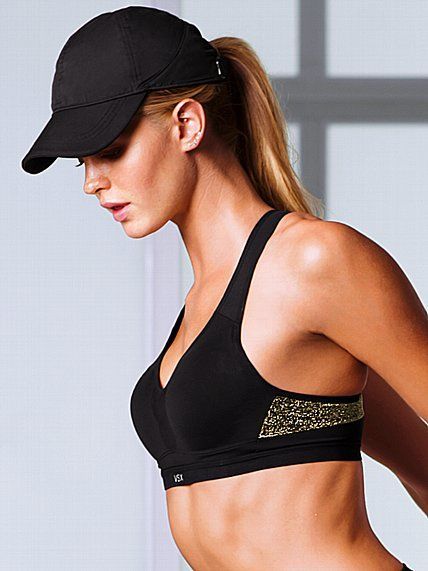 [sc:mediad]
Its bonded and seamless technology eliminates any kind of irritation and its body-wick characteristic will keep you cool and dry even during heavy workouts. Plus, its concealed wire for cushioned support and breathable mesh panels along-with adjustable back closure gives you added comfort and convenience.
Hallelujah Bra by Glamorise
The name indicates you're going to feel rejoiced because of the sheer comfort this piece offers. Experts from Title 9 refer this piece as "cups that perfectly encapsulate your breast!" This is a great piece of innerwear for C and D cup wearers, many of whom have testified they'd wear it to work and go for a run in it. A bra that wicks and a bra that works. Hallelujah!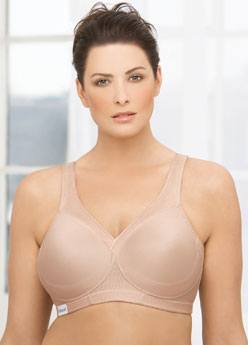 Nike Firm Control Swift Y-Back Sports Bra
The Nike Swift Y-Back is another great option for women indulged in any kind of workout. It offers high impact and maximum support. While A-B cup wearers will get maximum support, full-figured women will find this bra  perfect for medium-impact exercise. The Nike bras are dedicated to the lifestyle of an athlete. Designed with latest high-performing fabrics which enable ventilation and support.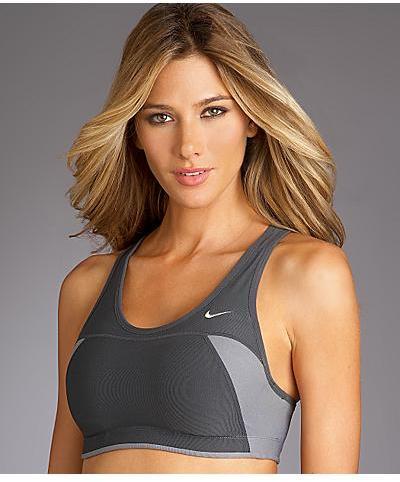 Besides, it also keeps sweat away from your body, keeping you cool and dry. It is best for medium-curvy women, indulged in medium-high impact activities.
Women's Motion Sensor Bra
It's not easy to find a criss-cross bra which offers every possible comfort and support an exerciser wants ranging from controlling moisture, enabling you great support for any sport without mashing your curves. This soft, stretchy bra from Saucony offers all those benefits through its integrated mesh in key hot spots, breathable form molded cups and moisture-banishing fabric.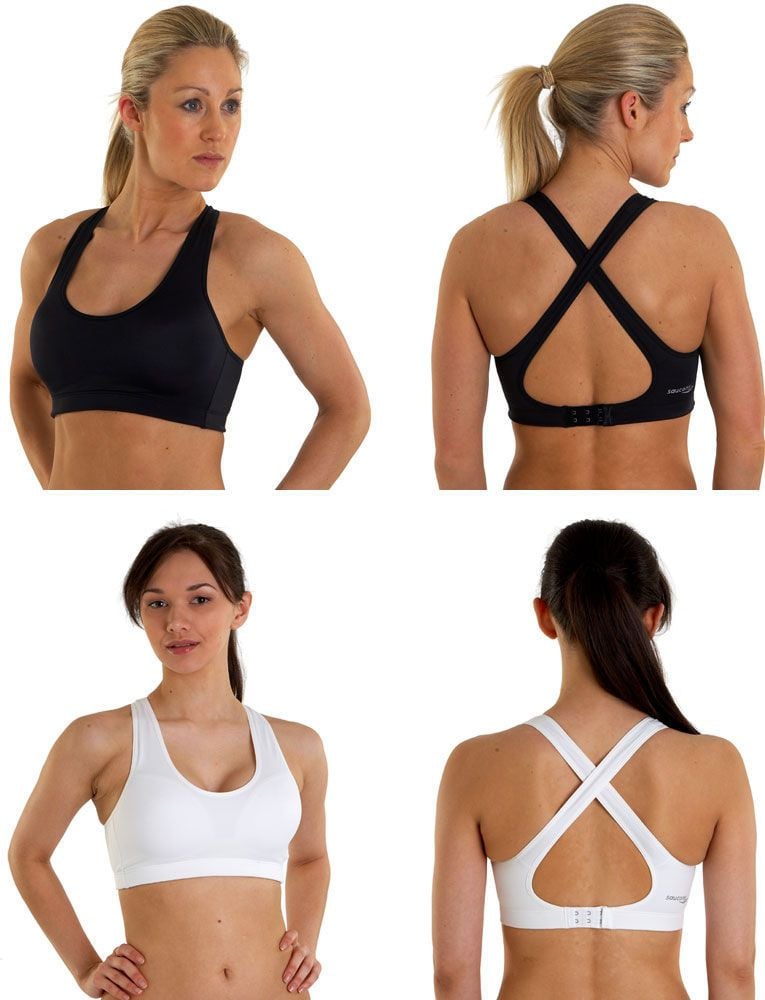 This sports bra is great for medium-curvy women looking for support without feeling too constricted. The adjustable hook-and-eye back offers perfect fit to the wearer.
Nike Indy Seamless Sports Top
If you're looking for something to wear it outside with full coverage to gym, you can go for this one, which offers great support for medium-light impact activities. This top has a built-in bra preventing your assets from getting on and off. It is perfect for yoga classes, weight training and other low impact activities.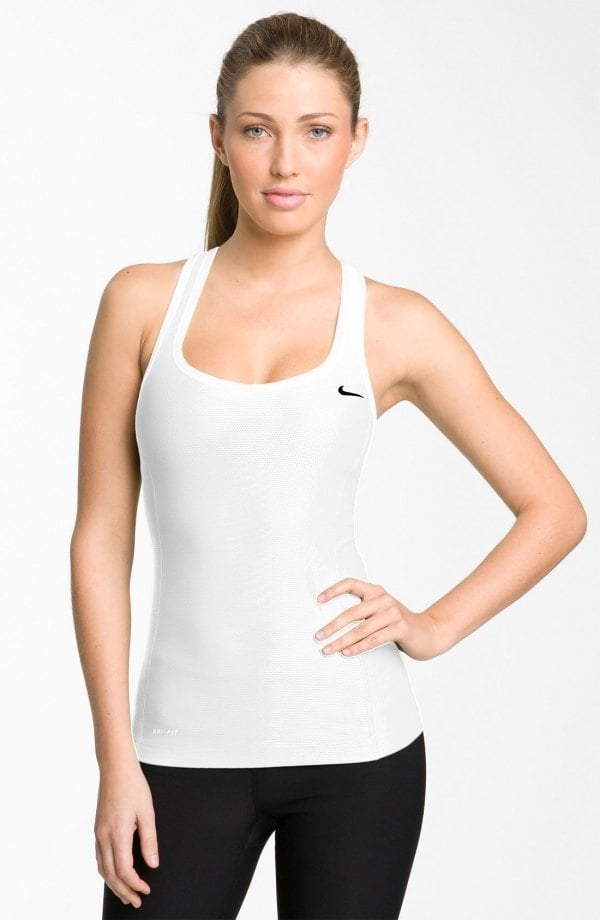 [Also Read: Types of Bra]
Here's a customer review
I am 5.7′ and 135lbs with a normal width chest but small bust size. I take a small in most tops and the small in this top fits me to a "T". I love that it fits a little longer as to allow room to pull up when I'm running the smallest bit with no need to pull-down/adjust. The material is very comfortable and keeps it's shape throughout my workout which entails running and weight training. Love, love this top! Highly recommend.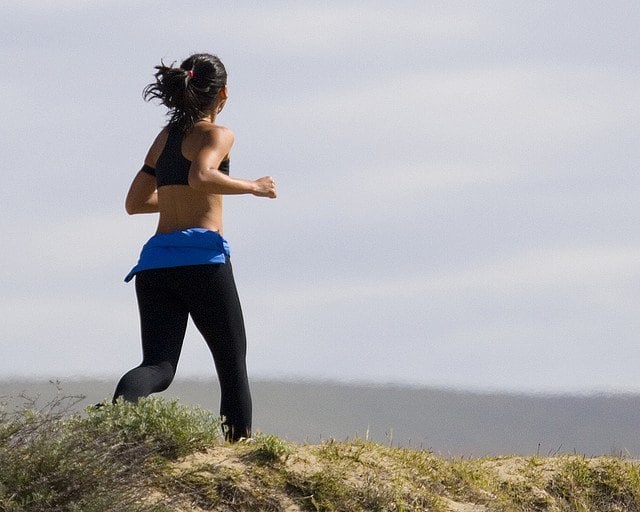 How to pick up the right sports bra
When looking for sports bras, always try to check if they encase each breast in a separate section. This will ensure you obtain better support, thereby reducing bouncing off your assets.
After trying on the sports bra, move around, bend and jump in the changing room to check how would you feel during your workout.
Instead of going for small, medium and large sizes for sports bras, look for pieces which come in cup and band sizes as they fit more appropriately.
You're not going to appreciate ugly-looking bumpy ridges of bras which gets revealed when worn over a T-shirt. So, don't forget to consider the stitching and seams of the bra before picking it.
Always go for sports bra that fits on the first hook while trying as it loses elasticity later.
If you're still struggling to find yourself the right sports bra, don't be shy to take help from experts at the lingerie store.
Hope you found this post useful!