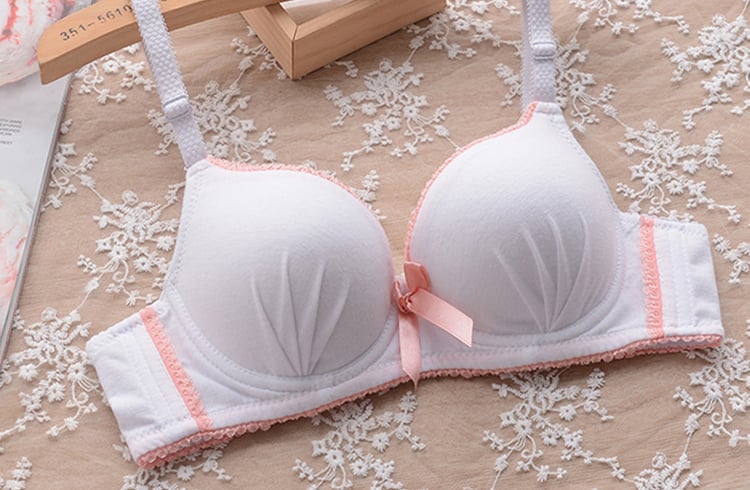 We all buy clothes that make us look presentable and feel beautiful, but that's about what is going on, on the outside. What we forget to pay much attention to are the intimates that sometimes matter more than the clothes that you put on. The right bra style is important more than you can imagine it to be. It provides you with the right support, the right posture and the right shape.
Buying the right bra is the most essential and here we have a few pointers for those women who feel a little less endowed in the breast area. We need the one that best flatters our size and make us look natural yet curvaceous. A little cleavage is desired and a little boost to that can be achieved with the right kind of bra and of course the right size.
It goes without saying that always get yourself correctly measured for the size and the cup that you need to wear but also keep in mind that the fit of the band is more crucial. Support is essential because the wrong bra type will get you into troubles later in life.
Make sure you follow these points as a thumb rule:
Get yourself rightly measured and then decide on the cup and size
See to it that the band of your bra doesn't ride up, if it does, it's time to let it see dust
Shoulder straps shouldn't slip and slide out
The bridge between the cups should lie flat on your skin
Follow these simple and useful tricks of the game and you will see a guaranteed change in you look and the confidence.
1. Triangle Bra
Triangle cups are the absolute right kind of cups you need for your bra. It's non-wired and very comfortable.  Covers the right amount of skin and leaves you feeling light. The non-wired aspect of it makes it a perfect everyday bra. Its time you had them in your intimates' drawer.
2. Push up Bra
This is your go-to for your needed boost. Push-Up bras are a great way to give that dress of yours that sexy edge. Available at all lingerie stores, the push up literally pushes them up making you feel and look voluptuous and desirable.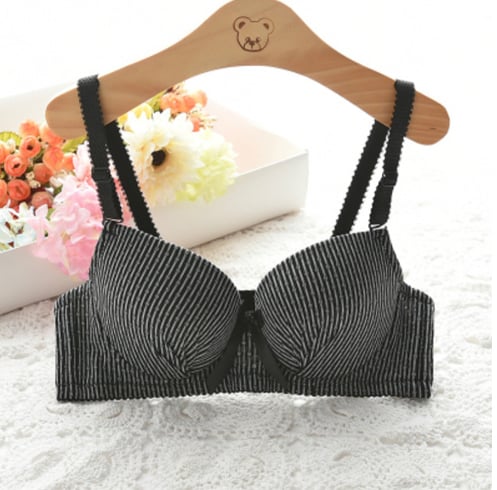 3. Bralets
They come in the most beautiful fabrics, prints and colours. What started out as an inner garment is now also worn as a top under shrugs and sweaters. Bralets are a good option for smaller chested women because they offer minimal support. It does not mean that women with smaller breasts don't need support, they just require not so much like the others. Hence, an option more that the usual.
[Also Read: All About Breast Enlargement Creams]
4. Padded Bra
This one, for sure is the most popular bra type we all chose to go with. It definitely gives the illusion of a fuller bust and these days are available in the solid colours, prints and the most breathable fabrics. You can even pick these up online from websites all over the internet. The pads provide you with the best cupping and if you get your correct size, you get a good support too. The only tricky part is the laundering of these.

5. Balconette Bra
It's the sexier number when it comes to bras, this one offers less or almost no coverage to the bust and lifts the same. These usually have wide shoulder straps but the support of these is accounted by the underwire mostly. Good for a push up for your breasts and a sexy alternate too.
Always remember to take off your bra before sleeping. While the breasts need support all day, they deserve breath at least at night.
Wear fabulous underwear, even if you are the only one to see it.