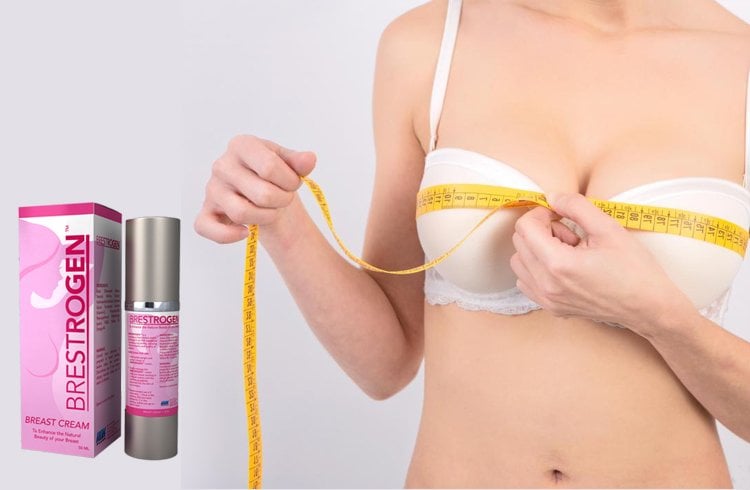 Most women today consider their breasts as an important aspect of their sexual attractiveness. When a woman has a limited size of breasts, she might choose to enhance them through whichever means that suit her. Do you feel that you need to increase your breast size? The following procedures and methods related to breast enhancement will surely help you:
Methods For Breast Enlargement:
 Surgical breast augmentation procedures with silicon breast implants or fat transfer.
Hormonal breast enhancement techniques through the use of hormonal agents like natural female hormone estrogen.
Herbal breast enhancement supplements, pills or other such ingested substances containing herbal extracts to naturally spurt and/or increase breast size hormonally.
Mechanical enhancement of the breast through the use of clinically tested external breast tissue expander techniques such as the BRAVA Breast Enhancement and Shaping System.
Home breast enlargement remedies include massaging herbal oils on the breasts on a regular basis or consuming herbal extracts.
Using breast enlargement creams on a regular basis to naturally enhance the growth of your breasts
[Also Read: Natural Ways To Increase Breast Size Fast At Home – A Complete Guide]
Top Breast Enlargement Creams In India:
Talking of breast enlargement creams, you must know that it is not only important to choose a product by comparing the price but also checking the user reviews so that you can choose a suitable product wisely.
Here is a list of the top breast enlargement creams available in India:
1. Brestrogen
Priced at : Rs. 4140/-
Brestrogen is a breast enlargement cream that is among the top three. The key to its wide popularity is the perfect blend of natural and high quality ingredients that are specially designed to enhance your breasts. This is a tried and tested product that has millions of reviews online and is declared safe and effective, showing results in the first week itself. An added advantage is the easy to use squeeze bottle that the cream comes in.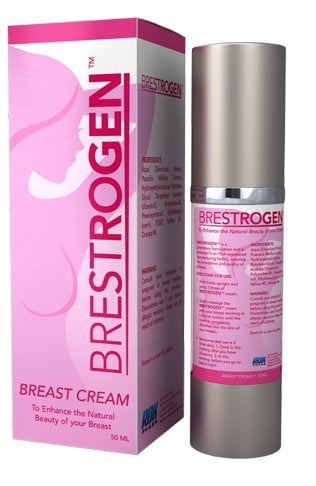 2. Total curve cream
Priced at : Rs. 4200/-
If you have been looking for a lightweight gel based cream for breast enlargement, then Total curve cream is the one for you. With its patented gel formula and high quality natural ingredient mix, the total curve cream is highly reviewed in the market in 2017.
3. 180 Breast firming solution
Priced at : Rs. 1800/-
This breast cream from 180 cosmetics is one of its kind, as its firming properties work wonders on your breasts. This cream is most effective for ladies who have just undergone pregnancy or have slightly saggy bosoms as it helps firms and strengthen your skin tissues at a cellular level so that they can get back to its natural vitality. The clinically approved formula is a super hit among users.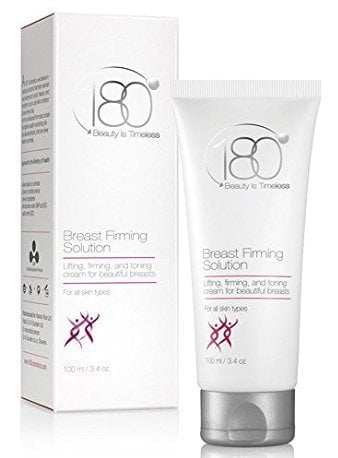 4. Bustbomb Cream
Priced at : Rs. 2150/-
Going under the knife might seem like a nightmare to a lot of ladies and that is exactly why this unique paraben-free improved hormone formula is something you should put in your shopping cart the next time you visit the super market. The formula works like magic on your breasts and is recommended by a number of doctors today. All in all you get a 5-star product at a 2-star price. A great deal right?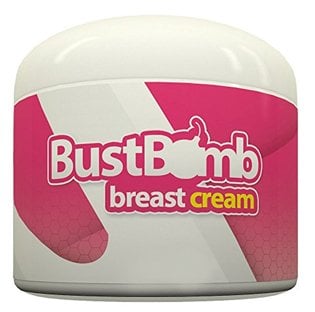 5. Large Fast Cream
Priced at : Rs. 2000/-
This herbal based breast enlargement cream is packed with collagen to give your breasts all the care it needs. With noticeable results within a week, this revolutionary formula lifts your busts to give them a beautiful shape along with enhancing the cup size by almost 2 points. The No-chemical nano molecules in this cream give you a younger and smoother texture and can easily become one of the best breast enlargement creams you might have tried in a while.
[sc:mediad]
6. Naturaful Breast Growth Cream
Priced at : Rs. 6000/-
Though a little expensive, this cream is worth every penny. The cream strikes the absolute balance between herb extracts and hormone balancing ingredients to give you curvaceous, shapely breasts. The natural ingredients make the cream the safest alternate to upscale your cup size and get you the right size and firmness. One portion of this cream easily runs you through the month and the results are undeniably amazing.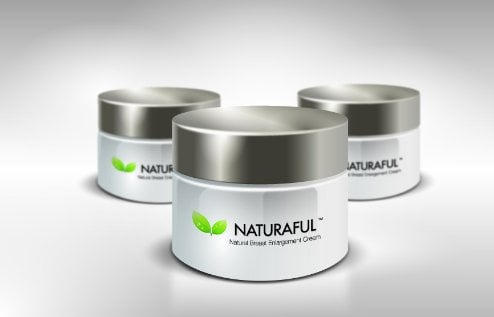 7. Embrace Cream
Priced at: Rs. 2600/-
This tropical cream is nowadays sold as New Curves and known for its revolutionary breast enhancement effects. The herbal mix of ingredients works wonders without exuding any known side effects. This cream is such a huge hit with women who want to take the herbal route to beautifully enhanced breasts. The right mix of ingredients and the super smooth texture, all add up to the pros of using this exotic cream.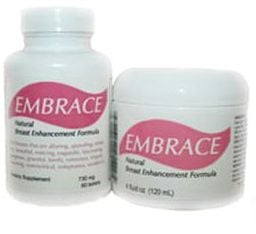 Where To Find?
Today, there are no specific shops that the sell these creams as it is widely used. You can lay your hands on such creams on e-Commerce sites like Amazon and Flipkart or at the supermarket in the cosmetics section.
Do They Work?
The answer is definitely yes, but only to an extent. If you're expecting overnight results on your breasts then you might be in for quite some disappointment. Though companies claim otherwise that these breast enlargement creams work at their own pace and differs from person to person, these creams need to used regularly to be effective. These breast enlargement products may claim that they stimulate growth of your skin and mammary glands, by using herbal extracts and other natural ingredients, but typically these products have substances that behave like natural hormone estrogen to enhance your natural bust size and shape. If you want instant solutions, implants might be the thing for you. But, doctors suggest taking the natural route before going under the knife. So, make your choice wisely!
Images Source: pinterest
Recommended Articles
Best Clarifying Shampoo
Cosmetic Brands
Coral Lipstick Shades
Best Perfumes for Women
Best Self Tanners