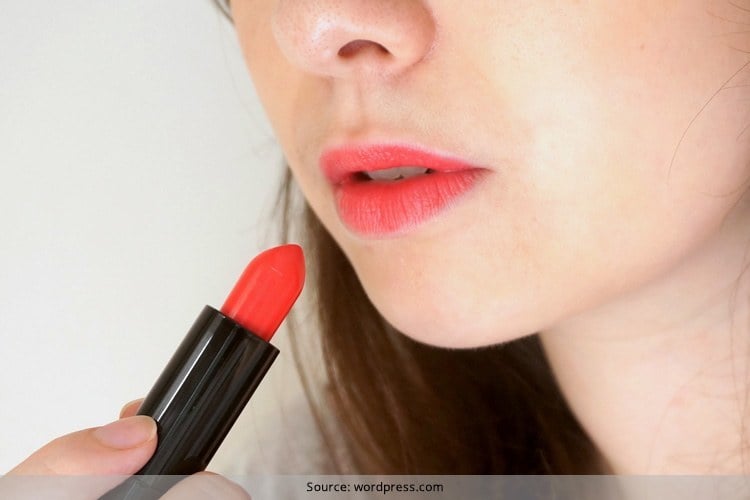 We love peaches and browns, pinks and red and lipsticks with yellow and blue tones in them, but what about the sexiest of coral lipstick shades? Why ignore them? We aren't here to tell you why coral lipstick shades are haute and trendy to wear, just know that they are haute and trendy and that is enough for knowhow sake!
But Why Coral?
Coral is a placed quite nice and fine between shades of orange and pink on the color wheel, which makes it an apt shade to wear and flaunt on the Indian lips. The shade is versatile and chic too, which is why it doesn't come about as loud, no matter which of the coral lipstick shades you plan to wear. With that being said, here are 20 of the best coral lipstick shades for summer, and we expect you to wear an flaunt them too- no excuses!
20 Best Coral Lipstick Shades For Summer
1. Bobbi Brown Calypso
If you wouldn't mind something bright and with a touch of neon-feminine, you would need to check out Bobbi Brown Calypso. For women with fair to medium toned skin, Bobbi Brown Calypso works wonders.
[Also Read: How To Wear Purple Lipstick]
2. Bourjois Shine Edition Lipstick Soleil
Back from 2013, the Bourjois Shine Edition Lipstick Soleil is making waves on Indian lips once again, and this hydrating formula is a reason enough for women to smile more too. The drenched look it gives is amazing, with a shade not too bright and shiney too.
3. Lakme Absolute Stylist Gloss in Coral Sunset
Tell yourself a billion times that you want the Lakme Absolute Stylist Gloss in Coral Sunset, because the fine shimmer is so elegant when it touches you lips; you may just make men around you faint with heavy breathing.
[Also Read: How Celebrities Rocked The Best Peach Lipstick Look]
4. Inglot Freedom System Lipstick #01
Bright and nice, the Inglot Freedom System Lipstick #01 is a steal deal for medium to dark skinned tone lasses out there. If you have the aplomb and attitude to carry the Inglot Freedom System Lipstick #01, wearing it for parties and pubs at night is recommended.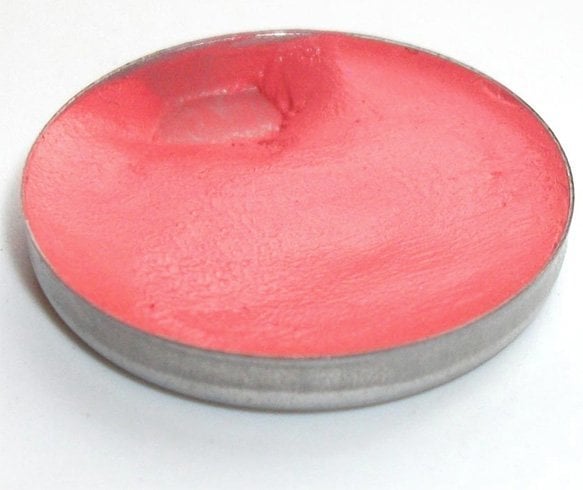 5. MAC Cross Wires Lipstick
Mac Cross Wires Lipstick is one of the fewest shades that you would go gaga on with regard to the coral tones it has, and for Indian skin tones from medium to dark, the Mac Cross Wires Lipstick works like magic.
6. Colorbar Velvet Matte Lipstick in Peach Crush
We bet that any skin tone in Indian domains would wear this color with utmost attitude and grace, since the Colorbar Velvet matte Lipstick in Peach Crush works like magic on every lip. We love the pigmentation and the formula, and the creamy touch the Colorbar Velvet matte Lipstick in Peach Crush has!
[sc:mediad]
7. Avon Extra Lasting Lipstick Vibrant Coral
We love pigments and that is why the Avon Extra Lasting Lipstick Vibrant Coral comes as a favorite to us. You can wear the Avon Extra Lasting Lipstick Vibrant Coral for daytime office work or nighttime parties too, and for any skin tone that too!
8. Maybelline High Shine Color Sensational Lip Gloss in Captivating Coral
More of the warm orange tones in it, the Maybelline High Shine Color Sensational Lip Gloss in Captivating Coral is what we call the fabulous of the lot amongst lip swatches and lipstick shades. The Maybelline High Shine Color Sensational Lip Gloss in Captivating Coral promises an effortless look, try it!
[Also Read: Top 7 Most Expensive Lipstick Brands]
9. Lotus Herbals Lipstick in Carnation
Why we love the Lotus Herbals Lipstick in Carnation hue? We love it for its vivid hues and the fact that it works wonders on dusky Indian skin tones too. Pocket friendly and super classy, the Lotus Herbals Lipstick in Carnation is best use for college girls in medium to dusky tones.
10. Maybelline Coral Lustre High Shine Color Sensational Lipstick
Sheery orange and pretty too, without too much of bright touches on it, the Maybelline Coral Lustre High Shine Color Sensational Lipstick is a subtle touch of sensuality on your lips when worn right!
11. Estee Lauder Signature Lipstick – Coral Kiss
It has a pretty orangey, rich color with easy to apply texture. With a bright metallic finish, this lipstick when applied can drive the onlookers insane. It does hold a glossy effect and smells good.
This coral kiss lipstick complements the light to medium skin tones than the darker skin tones. It would be perfect for the parties with slight shimmer, gloss and would make your lips look totally kissable.
12. NARS Juliette Audacious Lipstick
Love your pinks and can't part with them? Then pick up this lipstick that holds a tinge of pink and coral in perfect blend. Bright and shimmery on the outside, this luxurious lipstick glides smooth like satin on the lips.
[Also Read: Lipstick Brands Used By Celebrities]
This lipstick renders the lips fuller and plumper. This shade of lipstick is suitable for Asian skin tones, be it light, medium or dark.
13. Lakme Absolute Coral Pink Lip Tint Crème
With a tinge of neon, this shade creates a seductive look to your style. The pink based coral lipstick shades take time to settle and intensifies gradually. Hence swipe it once and wait till it darkens on the lips before you applying more. It also gives a moisturizing effect like a lip balm.
This is one of the coral lipstick shades that will look very well on darker skin tones. A touch of this shade on the lips along with loud eye makeup will be the perfect for both day and night events.
14. Lakme Absolute Coral Lustre Gloss Addict
This is a coral red lipstick that gives a bright, bold and lustrous effect. This pop of color brightens the face and gets you noticed on application. This shade doesn't suit dusky skin tones, Indian skin tones. It sits well on fair skin women because of the vibrant look. It holds a balmy texture and gives a glossy finish to the lips.
15. Tom Ford True Coral Lip Color
So far, we have subtle shades of coral and mostly in pink but Tom Ford true coral is the brighter and orange-ish version of coral. It's a bright and bold shade that has a strong orange tinge and lasts for about 4-5 hours.
16. Chambor Moisture Plus Lipstick Coral Plus
The coral plus is the right pick for daily wear, casual and work wear. The soft coral pink is fresh and creamy and lasts for about 2-3 hours. Put on this soft lipstick and flaunt the peppy shade with a pout.
Finish off this lipstick with a lip balm or transparent gloss for the shimmering effect. This coral plus lipstick suits medium to dark skin tones.
17. Elizabeth Arden Coral Vibrations Ceramide Ultra Lipstick
The coral vibrations of Elizabeth Arden give fuller feel to the lips. The lipstick gives a youthful, summery vibration to your look. Ceramide triple complex of the lipstick strengthens and revitalizes the skin.
Though it has a creamy texture, the lipstick has to be applied only on prepped lips, else it will leave fine lines and dry patches.
18. Clinique Long Last Lipstick- Runway Coral
The runway coral is a pink tinged coral shade with soft, shine finish. It has a buttery texture and adds a good pop to the lips. It also gives a good hydrating impact on the lips and leaves them soft and supple.
This is suitable for all Indian skin tones and lasts for about 6 hours. It leaves behind a faint stain that on moisturizing springs back to life.
19. Elle 18 Color Pops Coral Romance
This lip color holds a creamy and soft texture that moisturizes lips effectively. Since it is a bit sheer, the lipstick should be swiped a couple more times to give the glossy, desirable look.
It suits all complexions and because of its sheerness, it can be worn both day and night times without any hassle.
20. Colorbar Light Coral Ultimate 8 hrs Stay Lipstick
This is a light coral shade with a milky-peach finish that is a total burst of freshness. Light yet bright, this lip color is perfect even for work. It has powder matte finish and it doesn't smudge easily.
One swipe of the lip color gives a rich opaque look with light feel, but a few extra strokes won't leave your lips cakey and definitely lasts long.
So here were the twenty best coral color lipsticks to wear and flaunt this summer. If you have other coral Summer Lipsticks Shades to let us know about, do write in?
Recommended Articles
Best Clarifying Shampoo
Top 10 Best Cosmetic Brands
Best Perfumes for Women
Best Self Tanners
Breast Enlargement Creams