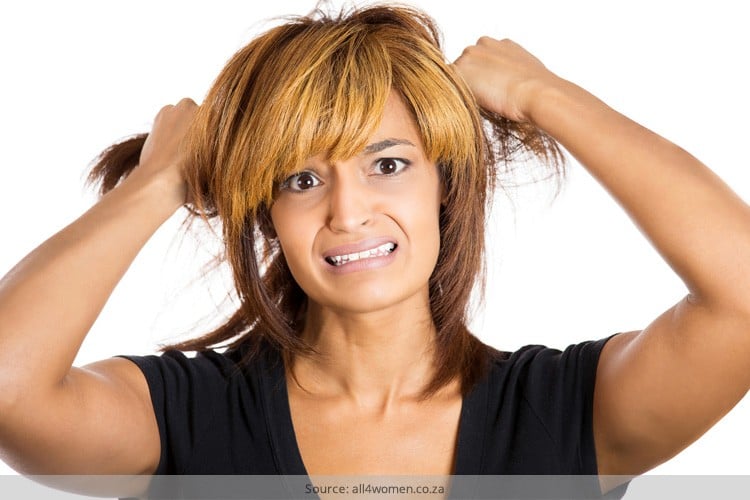 Everyone at any age loves a great haircut. To be honest, a haircut is what boosts your morale and confidence. But what if you have a bad haircut, or your stylist has done something to your hair that makes you look aged, much more than your actual age? Here are a couple of Hair mistakes that make you look older, which we have listed and want you to read so that you are aware and can avoid these Hair mistakes that make you look older like the plague. Please read on and be well-informed.
You do not always have to have long hair!
If the hair is too long on some faces, celebrity stylists opine it can make you look way older than what you actually are. After a certain age, once the hair passes down the mid length of your ribs, it is time for you to snip and chop a little on a regular basis to keep the look fresh, healthy and young.
You could opt for timeless long bob cuts or bobs that reach ten inches too. However, if you still would like to keep the hair long at the back, by all means, do so.
Just remember to style the bangs in lengths in front and not cut them too short. Mullets are so old fashioned and they too make you look older than you really are. You can still rock the long hair look by adding square layers, front, and back. Think about it.
Talking about the length
When talking about Hair mistakes that make you look older, we have to realise the length too makes a difference in the shape of the face we have. As we age, the hair gets thinner and keeping long hair with thinning hair that too, is not advisable. If you notice that the hair is thinning at its lengths, you must snip them off and opt for something shorter that increases the volume and creates an illusion as such. You could update to a LOB or a long bob. Even if you are keeping your hair long, and it is thin, you must talk to your stylist and get layers and depth through texturizing added to the hair. Try staying away from the wispy bangs on long hair which is thinning, because it does nothing more than to kill a look.
Cut down on hair styling products
From volumnizing mousses to fixing sprays, hair gels to wax and shine sprays too, we all want to use them to achieve that perfect volume, bombshell updos, curls and wisps and more, isn't it? But what we do not realise is that we indeed are adding more problems to our hair than ever with the use of such styling products. These styling products glue up on the scalp and the hair and cause build up to happen. And this makes the hair look sticky and limp, and it does not help make you look any younger too. So to avoid this unnatural look, you have to stop unnaturally overloading your hair with products.
Manage those split ends
Frizzy, split, damaged and more, these are hair disorders that rob the youthful touch of your personality. They make you look older and your hair super dull, and to avoid all of this, you must visit a hairstylist to get the trimming done once in two months at least. Apart from that, you must have nourishing hair packs and hydrating masks used on your hair, along with deep conditioning spas done. Rejuvenating hair treatments are a must to use. They look after your hair and can make you look younger with full and nice bouncy shiny hair to flaunt. Do check our previous posts on many DIY ways to do hair spas at home.
Why don't you change your look!
Many hairstylists would agree on this when we say, the same old hairstyle you sported since the 90s, is now making you look like granny's younger sister. This is the biggest mistake made by women across the world. Chances are, the hairstyle you sported when you were in your 20s was super cool back then, but not now. Stop telling the hairdresser to recreate the same 20s look over and over and over again!
Color talks and how careful you should be
Does dark hair make you look older, does blonde hair make you look older? This is a question many ladies have. Always remember, no matter what your age, you should always pick a hair color that compliments the tone of your skin. For example, lighter skin toned ladies should not opt for very dark colors, since it would make them look older than what their real age is. And if you want to have multi colors used to add dimension and depth to the same skin tone, you can go ahead with the same. Lifting a shade or two from the natural color you have, would bring on a very youthful appearance and a glow. Even if you are doing highlights, it would be wise to get it done by a certified hair technician.
Do not part the wrong way
Quite often, we women end up parting our hair the wrong way. There are small tweaks that you should know about, and it can make a large difference. Hair parting when done wrong can make you look ages older than what you really are say expert hairdressers. A middle straight down partitioning does not work on all faces. Severe side partitions too do not look that good on everyone. What could flatter the face would be soft irregular partings and bangs. Bangs work for some and don't work for others, so keeping them long and crisp would be nice than short and fluffy. Bringing back the permed bangs of the 90s at this age would not be advisable too.
How much volume is too much?
While we did speak about volume to have for long hair, but how much of it is too much? A little of it can be great and beautiful, and if you do too much of it, it means you have gone overboard and you may end up looking like a fashion disaster. Find out which flattering layers would best suit your face and which volumnizing shampoo you should best use as well. Apart from that, you must also learn how to get the volume in all the right places and not the wrong places; the latter would make your hair look dull and your persona all too aged. You do not need to have too much height on your hair as you mature in age, all the time. Teased up hair too can make you look much older than your actual age. If you have to volume up the hair, speak to your stylist to know which one would best suit your needs.
Should I go blonde?
Before we answer this question, we must know, how much blonde is too much blonde! Hair that is over bleached would make you look older than ever, and that is why, before you go blonde- global or streaks or highlights, you must find out the lift the hairstylist would be doing for you. Highlights help add more dimension and glamour to your hair and to your persona for sure, and also create an illusion of volume to your hair as well. Moreover, highlights are less damaging to your hair than global blondes, done month over month to attain the same look.
What about going dark?
We just mentioned about why you should not go too blonde, now when it comes to coloring the hair dark, we need to avoid the super dark look. This is because, darker the hair, the more it would accentuate signs of ageing such as wrinkles, fine lines and dark circles under the eyes. You can go dark on your hair by asking your stylist to use soft baby lights or soft lowlights on your hair, around your face- this helps with a very natural look and more dimension to the hair as well. This would, in turn, frame your face and you would look younger, without the signs of ageing being noticed.
No falling flat
Never ever allow your hair to fall flat on your head and your face. Do not comb the hair down too much and do use a little mousse on damp hair before blow-drying and styling your hair too. Flattened hair makes the facial features more prominent, so if there is a facial feature you do not wish to show off or fancy flaunting, do not flatten your hair. When you weigh your hair down too much with styling products and brush it too much, you would look aged!
[sc:mediad]
Use the right shampoo
Did you know, the wrong shampoo when used can actually affect the health of your hair and the way it styles later, and in turn, makes you look old too. As you age, you have to choose the right shampoo and not just shampoos that claim to be good. If you have colored your hair, you need to use a shampoo which says it is color protecting. Use thermal protectors before using tools to curl or straighten the hair as well, and use the right shampoo to fight the frizz away too.
Your hair needs to be kept healthy
Always and always remember to keep your hair healthy. Think of it as your body. If your body is not in good health, you would fall sick. The same with your hair, if it is damaged or over processed, it would look unhealthy and sick. This would leave you looking older than you really are. This is why, it is important to care for your hair, do hair spas and to bring back the natural sheen and texture to your hair like it was back when you were in your 20s. if you notice that the hair is too dry and there are a lot of split ends, it is time to get a trim from a professional and also time to get that hair spa done. Extensions can help women with thin hair to create fullness and a volume and length too. This is for thin and unhealthy hair. When you look good, you automatically will feel good, and that would boost your morale and personality too.
Do not opt for straight and blunt cuts
One of the biggest and a very common hair mistake made by women around the world would be to opt for haircuts that are straight and blunt. This not only makes them look older than they real age but also makes the lines of the face more evident and accentuated. What should be done instead is to have layered hairstyles that would suit the facial features and the bone structure. Layers add more youthfulness and dimension, and more drama and dynamism to the hair. They correct the shape of the face and makes it look slimmer or rounder or oval, depending on how you want the face to look.
Too short or too long- long hair, short hair makes you look older!
Did you know, If you cut your hair too short or too long, it can add to your age? Most researchers say so, and men prefer their women with long hair and less of short ones. Hence, having a hairdo which is optimal and nice, which falls around the shoulders to the mid-length and in good volume would bring down your age. However, if you like your hair to be worn short, you can try the long bobs. This would be perfect for women in their mid-30s to the 50s and this would make them look younger. So think about the long hair, short hair makes you look older concept when thinking of cutting your hair to suit your age and to make you look younger.
Tight hairdos are a mistake
For sure the hairdos that look so sleek and nice are a steal. However, if the hairdos are too tight they could accentuate your facial features for the worst. Tight ponytails and updos do give your face an instant lift for sure, but they draw minute attention to every detail on your face. Hence, if you want to get an extravagant hairdo done, you should try the romantic buns and low buns, low ponytails too, which do not pull up all the hair. They allow the hair strands to fall on the face and brings a careless youthful look to the style you want too.
Go easy on the accessories
You have to be easy on the accessories usage when you style your hair if you want a very youthful appearance. Those were hairstyles when we were younger and the accessories did justice back then. But then now, and since we are all elegantly grown up, we should think of leaving those butterfly clips at home. Apart from the butterfly clip use, we should also leave behind many outdated accessories for our hair, such as scrunchies and clips that do not match the color of the hair and do not suit the age too. They attract unwanted negative attention and people would assume you to be old wine in a new bottle type. It would even make you look juvenile and not the part you want to flaunt!
Play with cool tones, said no one!
Fashion colors for hair are mostly cool toned shades and they do not make you look younger. So if you were thinking of playing with the same, think again. For those with light browns to blonde hair, should think of gold reflects and tones for the hair color they want. Platinum and lake colors would only make blonde and brown heads look aged further. Instead of burgundy for red head women, it would be wise to use brassy red tones for hair color. Brunettes, on the other hand, should opt for warmer brown tones instead of bluish black.
We hope this mini guide on how to not mistakes or hair mistakes that make you look older comes in handy.
Stay gorgeous always!