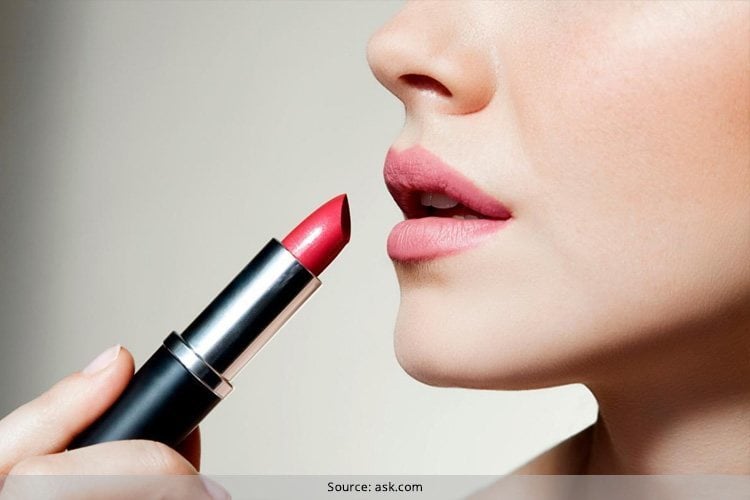 Lipsticks! It is that stick of color in your bag that is an absolute makeup essential. To most men, the shades of lipstick may seem like just a few. But to us women, there is different shade for every look. A dab of the correct shade of lipstick can either make or sabotage your entire look. The search for a perfect lipstick doesn't end here, you have to look for one which is long lasting, moisturizing, and doesn't flake, along with finding the best brand. Seems like a tiring uphill task right? Not to worry! We are here for you.
[Also Read: Best Budget Lipsticks In India]
Most Expensive Lipstick
There may be a lot of brands in the market today, but we advise that you do not choose lipsticks depending just on the pocket pinch they give you. Investing in an expensive lipstick can actually be great when you consider the multiple benefits that they come clubbed with. So, we have made an all-inclusive list of the most expensive lipsticks which also happen to be the best lipsticks.
[Also Read: Uses Of Lipstick]
1. Diamonds Lipstick
Price: Rs.4224
This diamonds is highly famous and well known expensive lipstick brand among fashionistas and beauty experts. It is a natural and sophisticated lipstick that offers luminous and confronting shades of colors and tints. This lipstick is a brilliant blend of gloss and lipstick can be yours so that you can create 12 hour long lasting wear with shine and dazzle. Infused with the luster of diamonds and the lip plumping peptides, now you can get those lips that dazzle like never before.
2. Sisley Hydrating Lipstick
Price: Rs.4088
A comfortable and high coverage lipstick, that protects your lips all day. This lipstick is known for its Soft and fine-textured, Hydrating, Long Lasting Lipstick that not only provides coverage, but also includes lip care benefits to lastingly protect your lips. This very comfortable lipstick thanks to a glide on, satiny texture that does not bleed and is clean. The screwdriver-like tip is best for precise definition of your perfect lips. Suitable for All skin types, this brand is used mostly by high class women models, film stars and celebrities.
3. La Prairie Lipstick
Price: Rs.3748
This sparkly cream formula combines superlative lip treatment with beautifying color. A unique plumping complex fills in lip lines and restores your lip plumpness while the caviar extracts helps firm your lips. Specially treated infused pigments enhance the color intensity providing extended long lasting wear to the formula. The added advantage is the pretty silver case it comes in, it is something you would be proud to pull out of a sexy clutch at a fancy wedding. The pearl pink shade of this lipstick looks good on anyone.
4. Guerlain Rouge G De Guerlain Jewel Lipstick
Price: Rs.3475
This lipstick of Guerlian is an enduring sign of style for every woman. This rich, lustrous lipstick is made for women who have the passion of beauty with luxurious lipsticks. This is another Italian lipstick brand that comes in the list of most expensive lipstick brands of the world. Considered to one of the best matte lipsticks in the world, the main attraction here is the stylish bullet like case that comes in built with a pop-up mirror. The case is actually clever, useful and gaudy in fancy situations.
5. Tom Ford Lip Color In Blush Nude
Price: Rs.3270
This is the go to solution for a pink-nude. This lipstick comes in a beautiful flattering pale pink. The soft, creamy texture of this lipstick makes it the best nude lipstick. Perfect for all those birthday parties, special dates and girly day outs, this lipstick deposits a super even tone on your lips. Apply it directly from the tube for a darker effect and use your hands if you want a lighter shade. Anyways, you get a perfect light pink nude shade which will get your friends talking.
[Also Read: How To Wear Purple Lipstick]
[sc:mediad]
6. Dolce And Gabbana Monica Lipstick
Price: Rs.2316
Dolce and Gabbana Monica is a lipstick used by top Italian models today. This lipstick is a flake resistant lipstick with a super silky texture. These lipsticks are available in about 24 shades that visually enhance your lips. Rich colors and creamy textures make these lipsticks ever the more sensual. When looking for the best red lipstick, Dolce and Gabbana Monica Lipstick is just what you are looking for. A definite must have if you love some luster!
7. Estee Lauder Pure Color Envy Sculpting Lipstick
Price: Rs.2045
The lipstick is a six hour wearable, highly pigmented lipstick that gives your lips the ultimate transformation. It is bullet is shaped to give you beautifully shaped, curvaceous lips. This lipstick is available in a lot of shades, which help you make a bold color statement that lasts. One good stroke gives you a statement shade and high intensity color that works with all skin tones. Designed with a moisture complex seals in hydration, that last all day long. Soft, smooth and creamy, this lipstick leaves your lips looking beautifully shaped and lustrous.
[Also Read: Vegan Lipsticks For a Beautiful You]
The list wouldn't be complete without a special mention to Guerlain's KissKiss Gold and Diamonds lipstick, which is the most expensive lipstick in the world priced at Rs.42, 24,060. Now, if you could recover from the shock. Go and get the perfect fit for your lips.