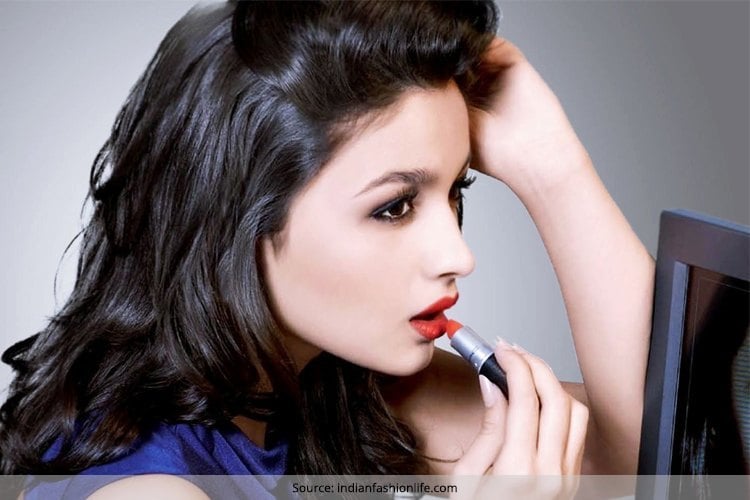 It's usually in college when teenagers start experimenting with tons of makeup. So there is a glittery eye somewhere and a glossy lip somewhere. But college time is also the time where we have to have a budget for our makeup stash. It is not always possible to splurge on makeup and a lot of us are cash-strapped when it comes to buying a good lipstick which will last long and is also not too heavy on our pockets.
Read on, to know some of the brands and best budget lipsticks in India which are not going to burn a hole in your pockets!
Here Are Some Best Affordable Lipsticks You Need To Own
For starters, college students should keep it simple! You don't need to don YSL lipsticks when some other brands are equally good. WE have mentioned below some of the best affordable lipsticks. Read on…
[Also Read: How To Apply Lip Liner]
NYX Lipsticks
NYX is such a specialized brand and on Instagram and Pinterest you will see tons of ladies sporting gorgeous colours. It is also one of the best affordable lipsticks. What most people however don't know is that they are one of the most affordable brands for college students. Their matte lipsticks are wonderfully pigmented and they last up to 8 hours. Not bad for a lipstick that costs only $5 right? They have a HUGE selection of colours so we assure you that you won't get bored!
Seriously, look at these gorgeous colours!
[Also Read: Best Organic Lipsticks]
[sc:mediad]
Isn't this red one to die for?
Elle 18 Lip Bombs
Elle 18 is something all desi girls have grown up seeing. Their range of nail polishes and kajals were a thing back then and now, even college going women love the beautiful range of lip 'bombs' they have. These come a huge selection of colours and can be both bought online and in any drug store. The best part about these lip bombs is that they have a layer of moisturizer inside the lipsticks. So bye bye dry and flaky lip skin! The prices of the lip bombs start from Rs. 90.
Faces Go Chic Lipsticks
This brand from Canada is aah-mazing. For the price of Rs. 200, you are getting an awesome lip colour which stays on and on. It is highly pigmented and stays on like a tattoo. They have a fabulous collection of shades too. So, whether you are going earthy or glam, Faces has a colour to suit your every look!
[Also Read: Here's A Look At The Various Lipstick Ingredients! ]
Revlon Colour Burst Lip Butter
There is a reason why this range of lipsticks is called lip butter and at the same time is also a great low cost lipstick. It has lived up to its name and are undoubtedly one of the best and the most moisturizing lipsticks around. It offers both sheer to medium coverage and comes in a huge myriad of colours. So whether you are looking for a natural look or a nighttime look, Revlon's got you covered with the best of its colours. They are found in almost every drug store and with a Rs. 420 price tag, you can expect it to last for a good six-seven months. We recommend this one because this one is really a value for monyey.
Avon's Range of Simply Pretty Lipsticks
Gone are those days when Avon didn't have a counter. In fact, Avon's range of lipsticks is the best in the affordable range. They are of course a little expensive if compared to Elle 18, but they have more staying power than the lip bombs. So, if you want to invest on something that lasts a little longer than this one would be a good choice.
[Also Read: Best Matte Liquid Lipstick That Lasts 9-5]
Hope we have given you enough options for lipstick budget shopping!