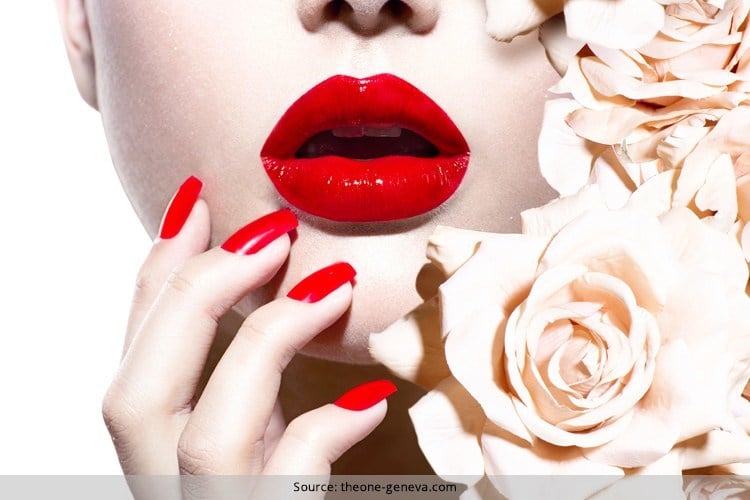 A makeup essential, lipsticks have secure and sure place in a girl's vanity. While one swab of lipsticks can make your look, multiple swipes may diminish your health! Astonished? Don't be. These coloured fav sticks come loaded with harmful chemical compounds containing traces of lead, paraben, artificial hues and at times even animal fat! Lipsticks are one cosmetic product which are most easily ingested and often absorbed by our system, so it is utterly important to choose wisely.
Organic Lipstick Brands
It is of essential importance that we switch to organic lipstick brands. But choosing between organic brands of lipstick may not be easy as some come with rancid smells, while others come in dreadful hues.
Here are best organic lipstick brands for you to secure a place in your vanity essentials.
The Classic Red
If you want to go organic on the classic red lipstick, the best choice is Lotus Pure Organic Classic Red Lipstick. As most girls would know already, red is a color that wakes your complexion while lending a sense of suaveness. The ups of this particular organic lipstick are that it has great coverage & color, it doesn't feel all waxy, has an appealing fragrance and is long lasting too. If you are feeling up to a perfect pair of luscious red lips today, lotus is the best of organic lipstick brands on the list for you.
Touch of Shimmer
Au Naturale Lipstick is rich in pigment and has a nourishing formula to get you that right amount of moisture on your lips. This non- toxic lipstick noticeably improves the lip skin health, while providing a long lasting, uniform beautiful color. These come in a bountiful range of colors from dark pinks of African Affair to the classic shimmering Ruby. If you need a lipstick that can give you a little shimmer with the gloss, this is the brand for you.
Go The Vegan Way
Lippy Girl Organic Vegan Lipsticks are made with organic natural oils and waxes and solely natural mineral pigments. The best part here is they're 100 percent vegan, gluten free and also chemical free. Next time you want to spare yourself at least one guilt trip – go Lippy Girl Organic Vegan Lipsticks way. Furthermore, Lippies are moisturizing and long lasting, leaving you creamy and soft lips.
[sc:mediad]
Eco-inspired
Ecco Bella's plant-based lipsticks based on castor oil, vitamin E and vegetable wax, these lipsticks will smoothen and protect your pretty lips all day long. This is a lipstick that resembles more of a lip balm. This Dye-free, petroleum-free, preservative-free, and fragrance-free, lipsticks are clean, safe and long lasting lipsticks. What sets this lipstick apart is their simple yet healthy formula which prevents feathering, flaking and chapping.
Some Cheeky Shades
Vapour Organic Beauty Siren Lipsticks are naturally long-wearing, moisturizing lipsticks that are available in laudatory, fashion-forward shades. It is designed to embellish all skin tones and nourish those parched lips in style. This lipstick combines 70% Certified Organic ingredients with a good 30% natural mineral pigments & vitamins. It is specifically designed to guard your lips against moisture-loss and environmental assault. This great organic lip product featuring a botanical infusion is worth testing and trying.
[Also Read: Uses Of Lipstick]
The Chic Way
Luk beautifood Lip Nourish is the one of the safest lipsticks when you talk organic. These lipsticks give your lips sheer bliss with the delicious smell (and taste). Made from a good 100% natural ingredients, including sheer butter, avocado oil, cocoa butter, oranges and juniper, it's the go-to beauty treat for your lips. Not to forget, the dusky pink shade gives a soft touch of color that's classic and chic.
Trend Of The Season
Last but not the least, we kept one to keep you updated with the current trend of the season. Mulberry lips are so in this season. Therefore, the Ilia Tinted Lip Conditioner has been an absolute god sends for getting that dark, mysterious pout minus the toxins. Containing hydrating oils, vitamins and the pomegranate seed extract this is the perfect hit of nourishment.
[Also Read: Organic Makeup For Kids]
A last bit of advice, lip care is much more important than you would like to believe. Take care of the pretty pair.