Love to love your looks? I do. And the most spontaneous answer I have for the professional makeup vogue is none other than MAC.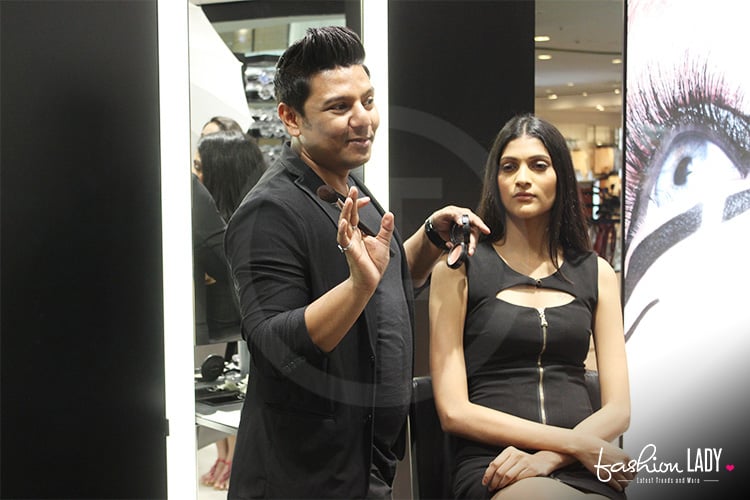 No surprise there, we all know about MAC. Obviously, it's the leading makeup professional authority which provides for all ages, all sexes and all races. Cool, isn't it? A global beauty phenomena, adds a fresh look to the individuals and brings the smasher out. MAC has established itself as the ultimate color authority.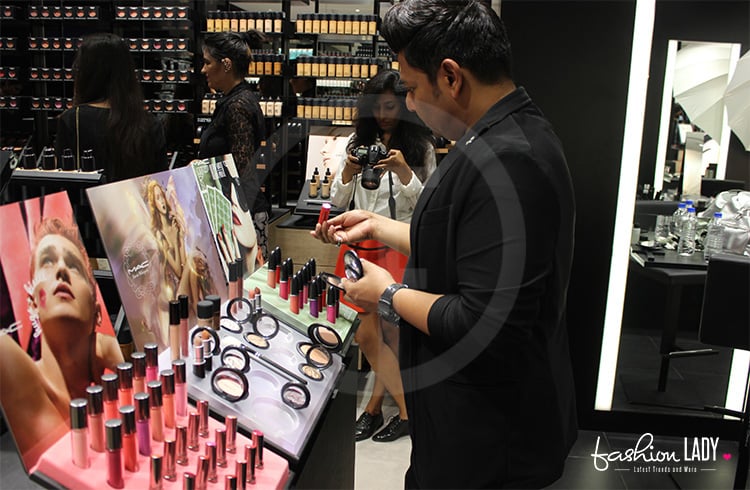 Our team at FashionLady, had the privilege to connect with Sonic Sarwate, the Global Senior Artist Of MAC at the Forum mall, Kukatpally, Hyderabad when he came down to launch the Spring-summer 2016 collection called the Faeire Whispers Collection to our crowd.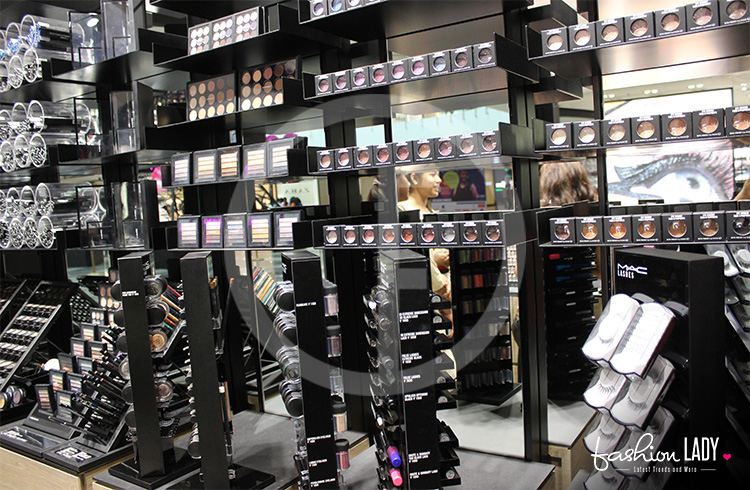 Sonic Sarwate is a very passionate and lively person and it is this passion that pioneered his career into a world of Indian celebrities, shoots with internationally acclaimed fashion magazines and fashion weeks around the world. In 2010, Vogue listed him as the top 5 makeup artists in India. He believes that one doesn't need too much makeup always, a simple and elegant one will do. He enjoys doing makeup for Genelia D'Souza and her mother. He expresses that Genelia is immensely fun to work with.
Our team, Krupa Sanghrajka and Snigdha Biswas had the best of their time interacting with him and learning his techniques and intake on the makeup styles.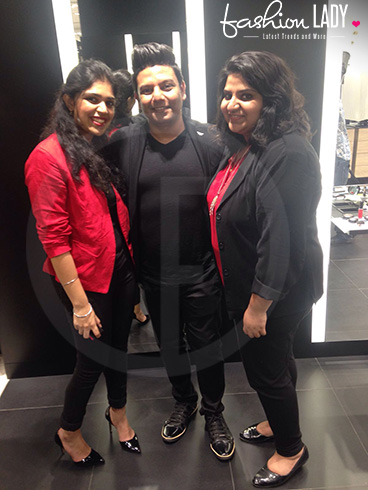 But before diving into the demonstration of the new collection by Sonic, let's see what products Sonic Sarwate put forth to the ardent followers of MAC when our team asked him "What are the essential makeup products one needs to carry always?" Trust me, I am totally amazed at the products and the finesse they offer.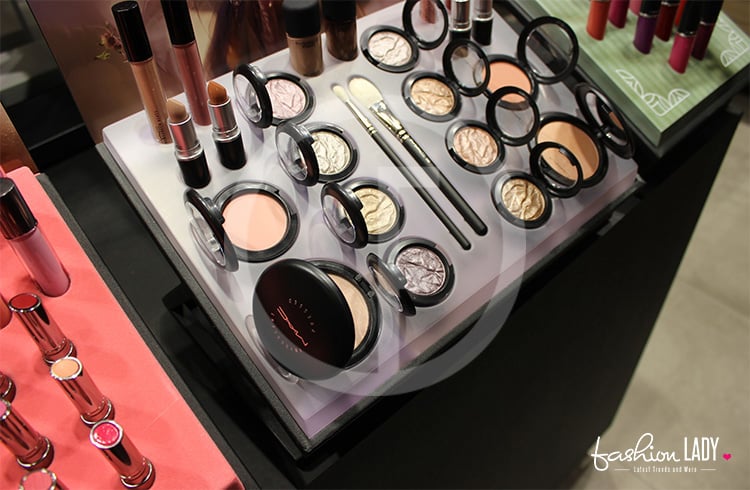 1. M.A.C Studio Conceal and Correct Palette:
It's such an interesting concept of having four different shades of concealer with two shades of corrector to match any skin tone. It's the perfect blend of colors to improve the skin tone and mask the dark circles, blemishes, moles, tattoos, etc. So you are getting a collection of concealer, blush, eye shadow all at one place. Oh bless them for making it so simple to carry our makeup with us by coalescing all the much needed features into one product.
Long lasting and crease proof qualities of the product sell it out completely. You can find this product for all skin types ranging from light to dark. So, come and indulge yourself in playing with this palette and conceal yourself behind its shades.
2. M.A.C Studio Waterweight SPF 30 Foundation: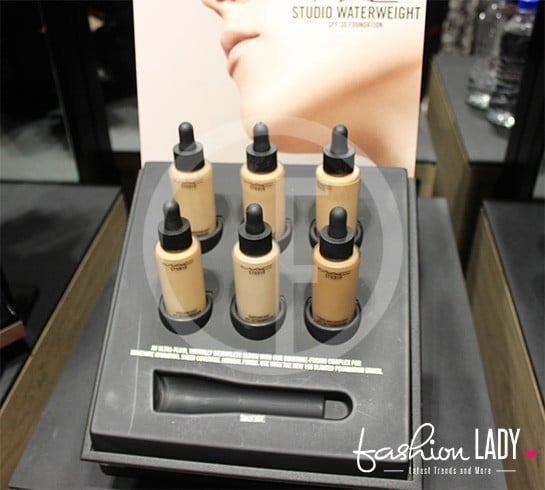 Don't you think it's important to feel light after applying your makeup rather than have a heavy and powdery touch? Oh I definitely can't stand such a touch for a long time. I would freak out and look forward to rid of it at the earliest. To my rescue came the Studio Waterweight SPF 30 Foundation and relieved me of my distress.
The Studio Waterweight SPF 30 Foundation, a product as light as water, delivers color in an ultra-fluid, elastic gel-serum formula. It provides the perfect blur of imperfections like lines and pores and controls the oil content of the skin. With its Moisture Fusion Complex feature it renders the skin hydrated all along with a silky touch.
3. M.A.C Signature Lipstick: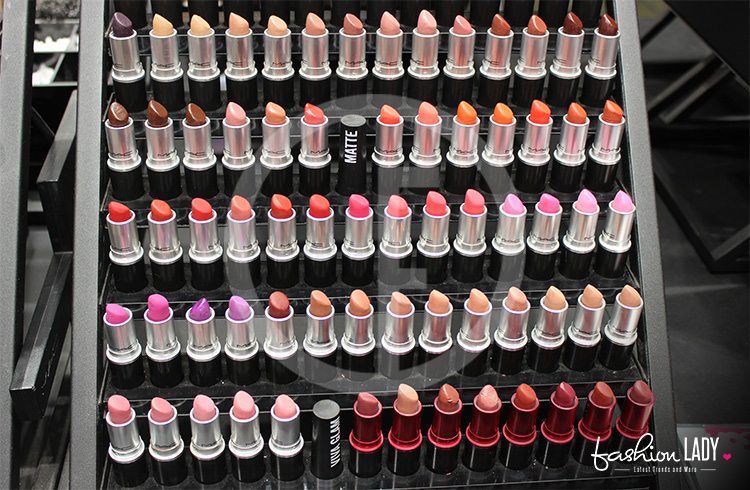 If you have stuck to MAC from the start, you don't need to be told that the 'Ruby Woo' is the iconic MAC signature lipstick which brought MAC a lot of lime light. MAC has taken the entire plight to shade, define and grandstand the lips and it brought them an accolade of 'Teen Vogue 2014 Readers Choice Beauty" for 'Ruby Woo'. So, all the lipsticks of MAC have an amplified cream finish with high shine and semi-gloss luster.
So pout your lips with a certainty and enjoy that inquisitive looks cast upon you.
MAC has satiated the hunger of its users by extending its lipstick collection to the Cremesheen Glass lipstick. It is a lip finish that fuses the creamy texture of a lipstick with the high shine of a gloss. Perfect hydration, non-stickiness and immediate shine is accommodated well in this product.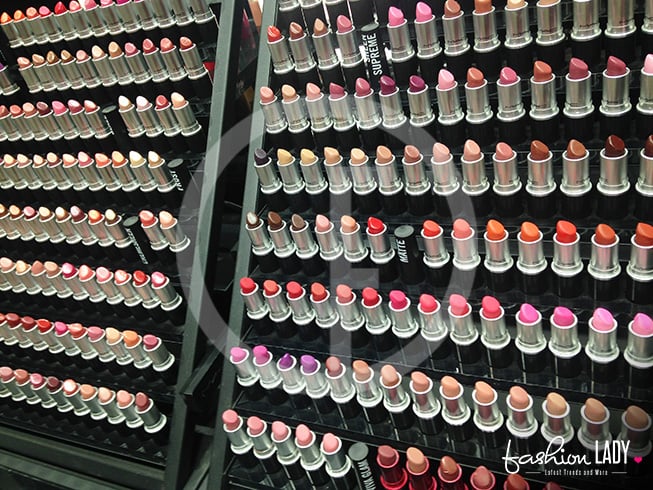 4. SS 16- Faerie Whispers Collection: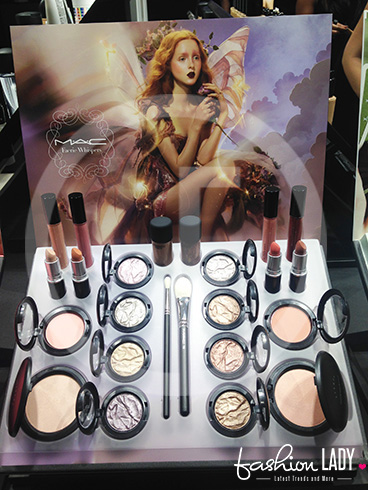 Finally, let's see what the much awaited Spring-Summer 2016 Collection i.e. The Faerie Whispers collection brings to us. The name itself is so catchy for people of all ages. I know, we girls always dream of being as perfect and pretty as a fairy. So, don't hold yourself back any longer and try out MAC's new Faeire Whispers collection and fly without wings.
It's a brilliant collection with charming hues be it eye shadow, lip color, blush or foundation. The collection has a range wet/dry luminous, lightweight eye shadow with varying colors from light neutral color to metallic copper shades including champagne, pinks and soft lilacs. The collection also holds powder blush which provides fantastic pink and nude shades; powder presses, beauty powder and nail lacquers.
Sonic Sarwate showed to our team and to the whole world of makeup artists that a metallic finish can be subtle and not always glazing. The Cremesheen Enchanter lip color that Sonic Sarwate applied on the model in our presence stole the show. It's a splendid color that everyone should try and it suits everyone irrespective of the skin tone. And don't miss out how beautifully he shows that green is the color and feel free to go green.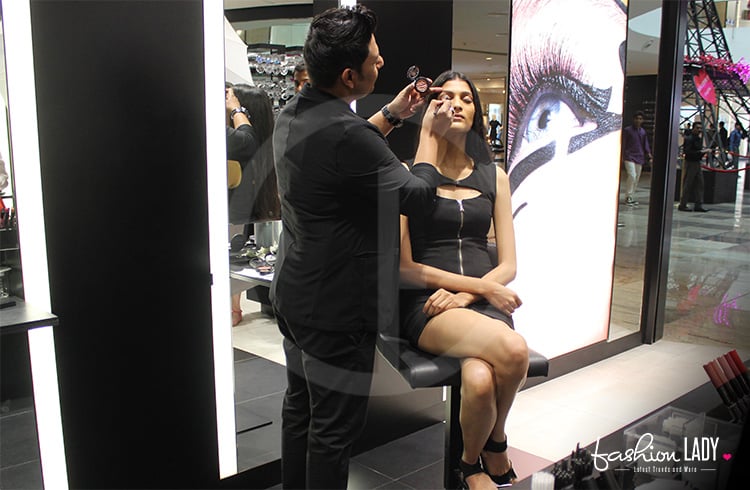 So let's hear him talk about the makeup trends and demonstrate the new collection.
P.S: Don't miss out the cools tips he tosses in between the demo. Stay tuned.
Hope you enjoyed the cool collection and are already making space for it in your kit.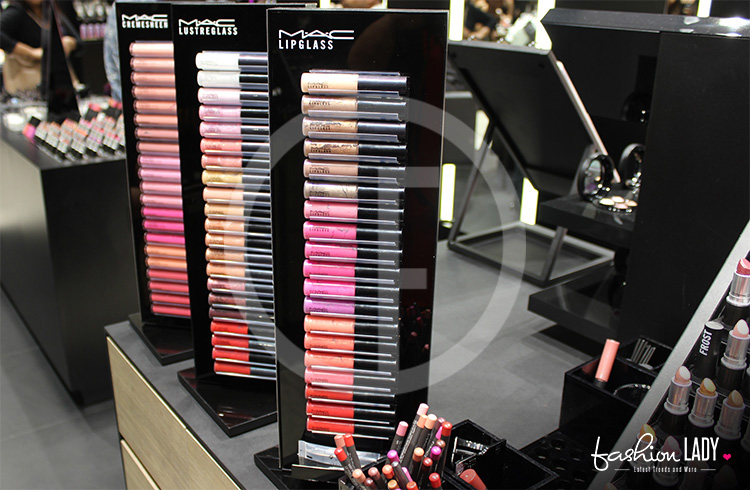 We thank Sonic Sarwate for his time and patience in demonstrating his Spring-Summer Collection 2016 and we look forward to seeing him for the cool winter collection that MAC has to offer. So, thank you Sonic and we wish you all the luck for the upcoming Milan Fashion Week 2016.