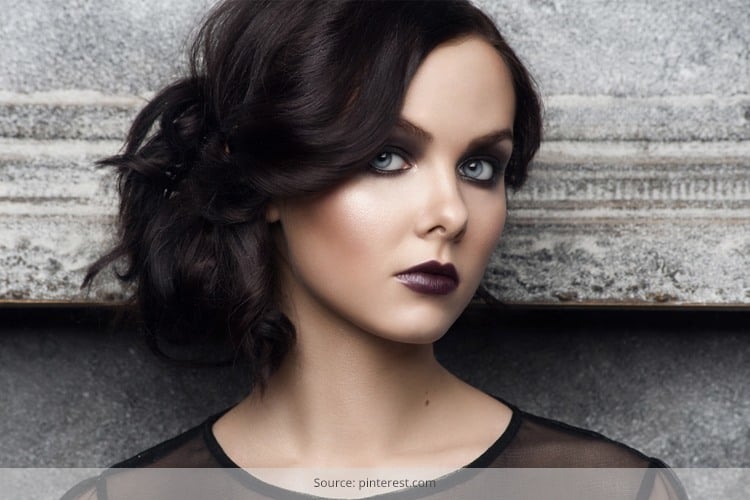 If you are one of those ladies who hate glossy and shiny lips, then matte liquid lipstick is what you have been looking for all your life. In older days, matte lipstick was such a luxury. Women couldn't afford to buy matte lipstick and they used all kinds of DIYs to get that matte effect. But with technology and changing times and trends, long lasting matte liquid lipstick has become the best thing in town!
[Also Read: Matte Lipstick Shades to Wear This Summer]
We Have Picked Up a List Of Best Long Lasting Matte Liquid Lipstick Shades
There are so many matte lipstick shades available in the market today. From colours like black and purple to even berry, mauve and suede-anything you wish for is available in matte shades and textures. Matte liquid lipstick is great for the woman on the go because it lasts really long! So whether you are buying mauve or a purple lipstick, make sure to buy the best matte liquid lipstick so that it lasts the longest for you.
1. Yves Saint Laurent's 'Rouge Pur Couture Vernis A Levres Glossy Stain In Naughty Mauve ($36)
Now YSL is one brand which is a little expensive, but if you are one of those ladies who love their lipstick expensive and long-lasting, then this is the lipstick which will actually be the best bet for you. It actually is a 9-5 lipstick and the best long lasting matte liquid lipstick in town. Yes, it may burn a little hole in your purse, but since it lasts so long, you will not have to reapply it again and again. What's more, a single cylinder will last you at least six months. So, in a way, it is actually a good bet for money!
2. Too Faced Melted's 'Liquefied Long Wear Lipstick' ($21)
The melted line has some of the best matte liquid lipstick shades in the market, hands down! Each of them is vibrant, highly pigmented and have long-lasting capabilities just like their name! What makes melted a little different from other matte lipsticks is the fact that it is actually a little semi-matte. Most matte liquid lipsticks will actually dry up your lips. But this one has an extremely creamy texture which makes it our personal favourite too!
This is how it looks like when applied in a single swipe:
[Also Read: How To Apply Lip Liner]
Even their glossy range looks amazing!
[sc:mediad]
Check it out:
3. Anastasia Beverly Hills Range ($25)
Anastasia Beverly Hills is usually known for her extremely amazing brow products, but the fashionista and creator has now ventured to lipstick creations as well. Needless to say, we love all the flawless products. The matte liquid lipsticks glide quickly on your lips and are very saturated. They also dry pretty quickly, leaving behind a very desirable matte colour. The colours are amazing and of you really want a matte lipstick which has the ultimate range of shades, then definitely check out Anastasia's range:
4. Covergirl Out Last All Day Long Lipstick ($9)
Easily the cheapest and the best bet in the lot too. If you are not in the mood to spend a little too much, then this one is the perfect lipstick to have! It's a liquid lipstick which is also part laquer and part lip balm. Thus, it makes for an ultimate combination of liquid lipstick-hydrating and super moisturizing too!
[Also Read: How to Wear the Matte Red Lipstick this Winter]
Look at the amazing range of shades:
There you go! Your ultimate list to the best matte liquid lipstick buying!