To look one's gorgeous best is a dream many live to achieve. Be it that Cleopatra nose, or that pointed chin, everyone desires to have that extra oomph in their appearance to stand apart. However, to achieve this perfect look, the most convenient thing to do is have the right makeup on.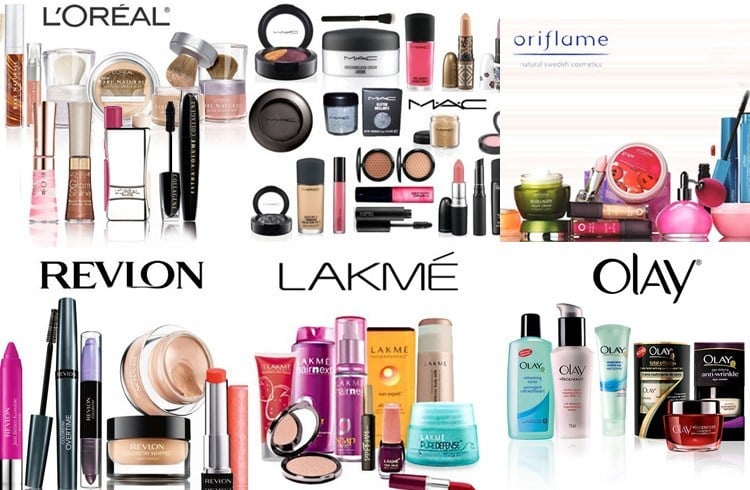 With an array of makeup brands available in the market, finding the one that suits the best can be a task. So it ease it up for all our lovely ladies, we have listed the top makeup brands available in the market. Have a look and choose your favorite.
Top Makeup Brands In The Market:
Cosmetics these days are a part and parcel of everyday life. Sitting right inside the purses, giving us the desired glow and finish, as and when needed, these beauty products steal the show.
The top beauty brands deliver products like mascara, lipstick, lotion, face mask etc., ranging from highly expensive prices to the most affordable price.
Here are the best makeup brands that are worth shelling millions of bucks.
1. L'Oreal:
L'Oreal Paris, the French brand founded by Eugene Schueller in 1909 has flooded the every shelf in the Industry with an astounding range of cosmetics such as Hair Colour and Hair Care, Skin Care, Make-up and even Perfumes. With their slogan, "Because you're worth it", it is one of the most empowering brands to have a cosmetic from.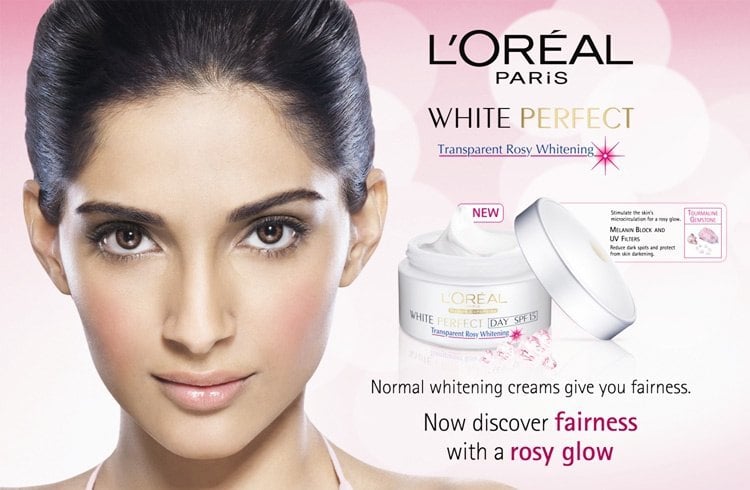 L'Oreal Infallible Makeup Foundation:
This is an air-light foundation that glides smoothly over the skin. It has a mattifying formula with high water content that gives great comfort to the skin. This foundation should not be rubbed over the skin but instead it should be gently pressed and blended on the skin.
L'Oreal Paris Volume Million Lashes Mascara:
Bat those lashes long and volumized with gentle strokes from the mascara brush. The brush is ultra-flexible and has both long and short bristles that cater to every lash from root to tip. It is clump-free, smudge proof and suitable for all eyes.
L'Oreal Paris True Match Concealer:
This concealer works great in hiding the spots and blemishes on the skin. It is available in all skin tones and helps in evening out the skin tone and texture. It renders a natural feel with it's lightweight.
2. MAC:
There is no denying that M.A.C (Make-up Art Cosmetics) has always been among the Top 10 most loved cosmetic brands in the world based on popularity. Their product range is impeccable and includes hundreds of Eye Shadows, Nail Paints, Lipsticks, Mascara etc… Not only are their products of high quality, but they are 100% pure and cruelty free. Their range of cosmetics suit all skin types thus making MAC, the top choice for make-up artists for the New York Fashion Week.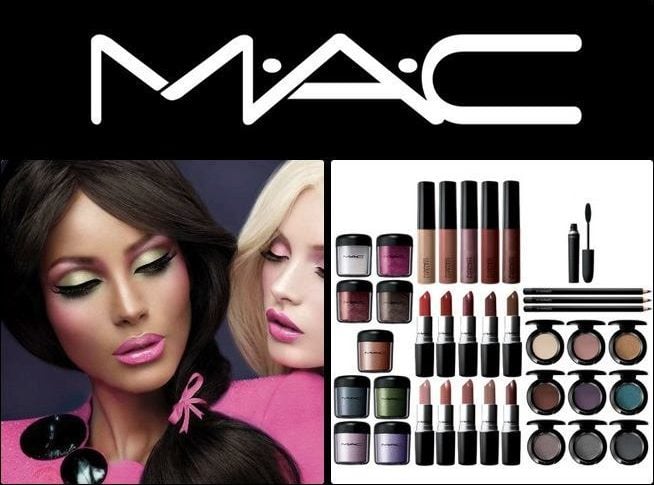 [Also Read: Eco-Trendy Vegan Cosmetics]
Mac Ruby Woo Lipstick:
Famous as the Queen of all red lipsticks, the Mac Ruby Woo is a perfect neutral red lipstick that suits all skin tones. It is ultra-creamy in texture and shiny in nature. It makes the lip look soft, smooth and moist with rich intense color.

Prep +Prime Fix +Finishing Mist:
This lightweight mist is rich in vitamins and minerals of green tea, chamomile and cucumber and gives a gentle and soothing effect to the skin. It hydrates the skin and leaves the skin looking fresh with a soft sheen.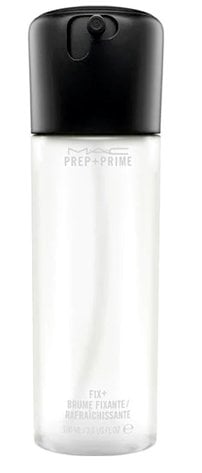 Mac Strobe Cream:
This is a moisturizer that brings shine and glow to the skin, eliminating the dullness. It sparkles the skin with the iridescent particles and is a quick fix for tired looking skin.

3. Oriflame:
A Swedish cosmetic brand, Oriflame has made a revolution by selling personal care products and nutritional products. Spread across 60 countries worldwide, Oriflame holds a premium position in the international market because of its premium and quality products. The skin care products are targeted at every age group and makeup items are from best ingredients as well as natural extracts. The product portfolio comprises of Skin Care, Body Care and Hair Care products, Fragrances and Accessories.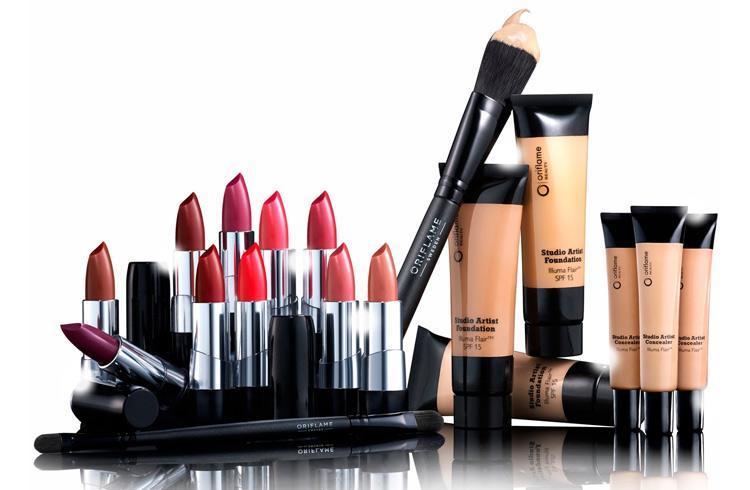 Oriflame Duo Core Foundation:
Oily skins and foundations sound pretty scary but Oriflame makes it work great. It has creamy to powdery texture that will complement oily skin. It is lightweight and doesn't block the pores.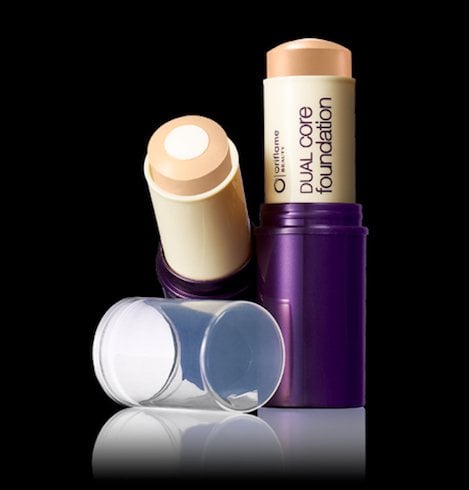 Oriflame Royal Velvet Superior Nourishing Mask:
It is an overnight mask that will leave the skin buttery and smooth. It holds intact the hydration of the skin and gives the skin a moisturized feel. The overnight application gives the perfect dewy look in the morning.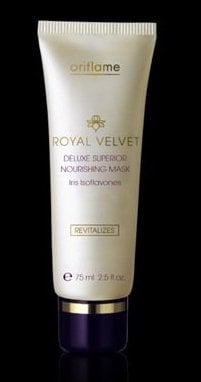 Oriflame Calming Face Cream with Blueberry & Lavender Extracts:
It is a day cream and has a great blueberry odor. This cream adds glow to the skin and improves the skin texture effectively. Apply it on a regular regime, and obtain the desired results.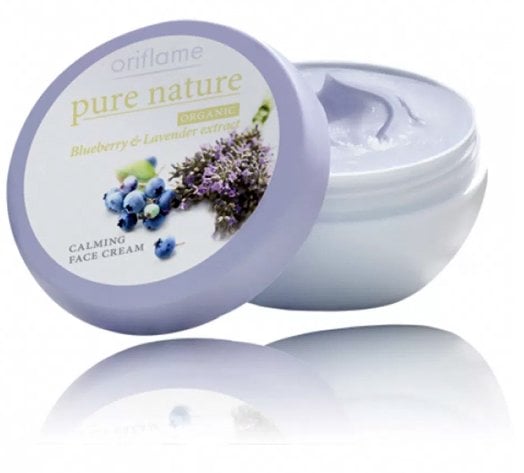 4. Amway:
Amway is yet another American company that has made into the list of top 10 most loved cosmetic brands. Started in the year 1959, Amway is acclaimed worldwide for its quality products and diverse product line. Interestingly, Amway offers beauty products under the following two ranges – Artistry and Attitude. Some of the high-performance products of Amway include Foundation, Mascara, Lip Gloss, Sunscreen and Nail Enamel.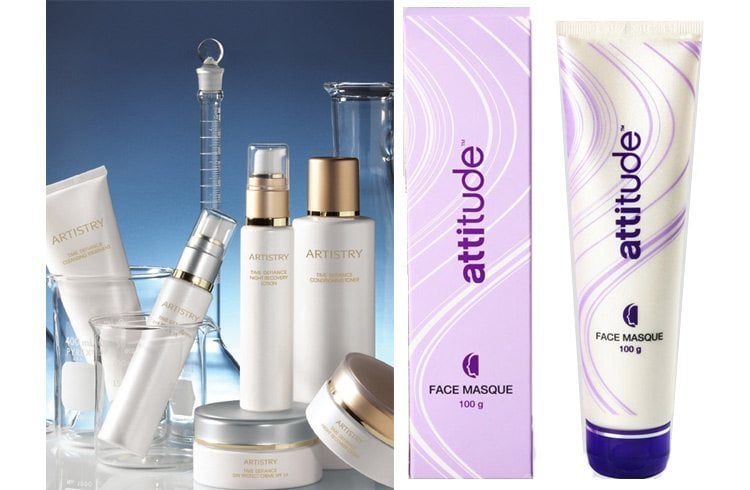 Here, mentioned below are the Amway products that will help you maintain a beautiful and glowing look.
Artistry Hydra-V Refreshing Eye Gel Cream:
The stress of the lifestyle that we all lead often gives us puffiness under the eyes. Eliminate the puffy under eye bags with the refreshing eye gel cream which will refresh and hydrate the under-eye zone. It gives the eyes a younger feel and brightens the under-eye region.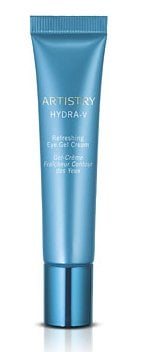 Artistry Ideal Radiance Illuminating CC Cream Broad Spectrum Sunscreen SPF 50:
This color correcting cream gives an amazing luminance to the skin. It also provides protection from harmful UV rays and leaves the skin bright and natural looking.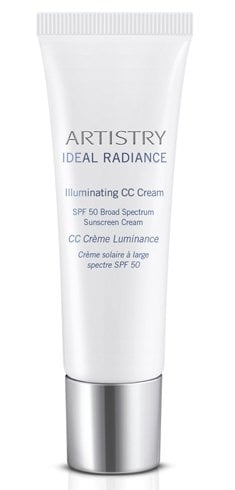 Artistry Signature Eyes Length & Definition Mascara:
This mascara is known to resist the oil, sweat, humidity and smudging effectively. The breakthrough FlexFX formula extends the lashes clearly and remains intact all day long. It gives a very refined shape and separation from the roots to the tips.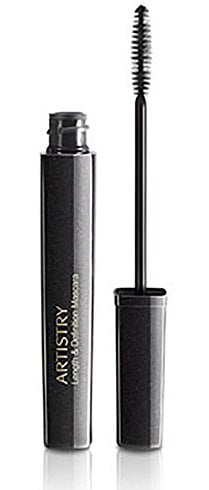 5. Revlon:
The American brand Revlon is an oldest cosmetic brand ever known. It deals in Skincare, Hair care, Makeup, Fragrances and Personal Care products. The company thrives on the trust factor built up since inception. Today it is one of the dominating skincare brands in the world. The products are affordable and the names exotic and unique. Their nail polish – the first product that has been launched – still happens to be the brand's specialty. In short, Revlon is all about creativity and femininity.
[Also Read: Best Moisturizer For Oily Skin]
Here mentioned below are the best selling Revlon makeup products worth falling in love with.
Revlon Color Burst Lip Butter:
Give your lips a buttery and shiny finish with the Revlon color burst lip butter. It comes in various beautiful colors and since it contains shea and coconut butter, it leaves the lips soft and smooth. Though the color gradually fades away, it leaves a subtle stain that looks captivating.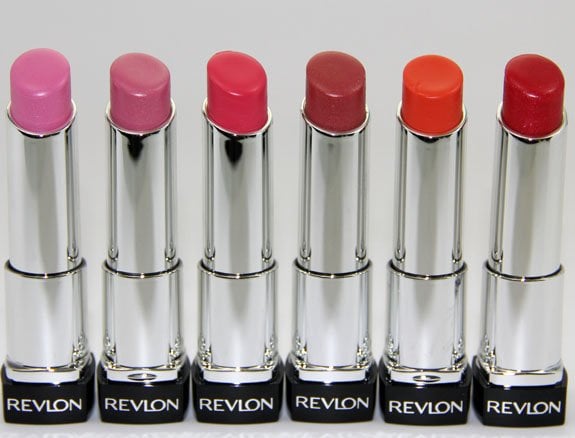 Revlon Colorstay Mineral Blush:
Party is around the corner? Then do not miss giving your face a rosy finish with the Revlon colorstay mineral blush. This blush comes in three unique shades that give a natural look and effortlessly blends into the skin tone.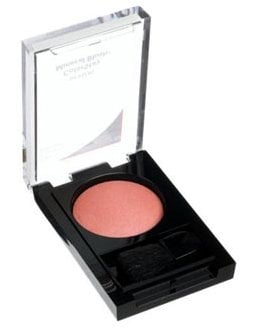 Revlon Colorstay Crème Gel Eye Liner:
This gel liner on application leaves a matte finish. Appearing in colors like black, brown, maroon and blue, this liner can be applied to speak for your mood.
6. Lakme:
A Hindustan Unilever Limited brand, Lakme is the leading cosmetic brand in India that has wowed generation after generation. Introduced in the year 1952, today it holds a major share in the cosmetic segment. One of the most preferred cosmetic brands in India. Lakme offers skin care products, cosmetics and makeup products that carry a stamp of product excellence.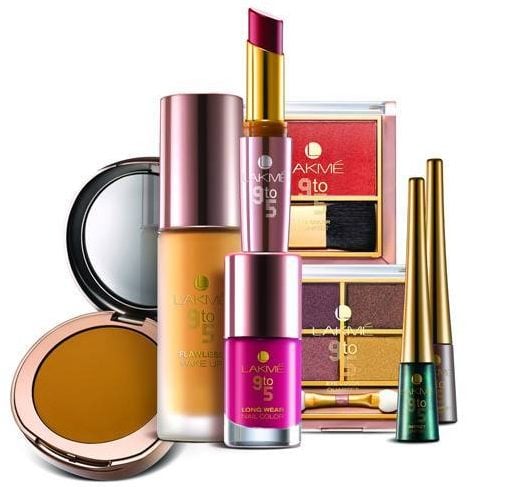 [Also Read: Top 5 Lakme Products]
Lakme Eyeconic Kajal:
A retractable stick style kajal that comes in 6 different shades is considered one of the best products of Lakme. It has a waterproofing formula and is absolutely smudge free. It suits the sensitive eyes well and is a perfect pick for everyday look.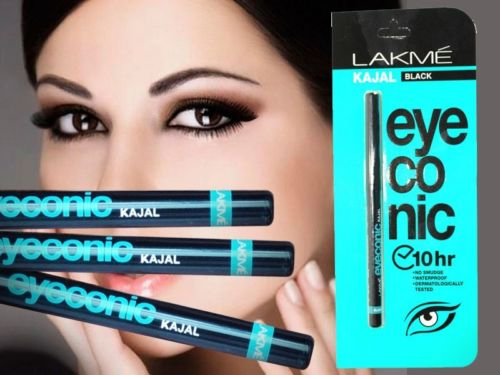 Lakme 9 to 5 Matte Lipstick:
The matte lipsticks are trending and Lakme is a clear winner in delivering beautiful shades with perfect finish in this sector of beauty products. It keeps the lips hydrated all day long as it is rich in vitamin E. It gives a smooth texture and is a must-have for daily wear.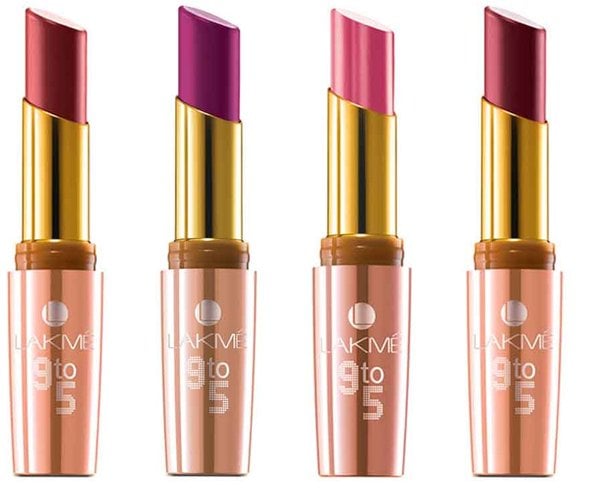 Lakme CC Cream:
The lightweight, non-greasy complexion care cream of Lakme gives the skin an even finish and keeps it moisturized all day long. Since it contains an SPF of 30 PA+++, it works both as a sunscreen lotion and moisturizing cream. It is suitable for all skin types and helps in brightening the skin giving perfect glow.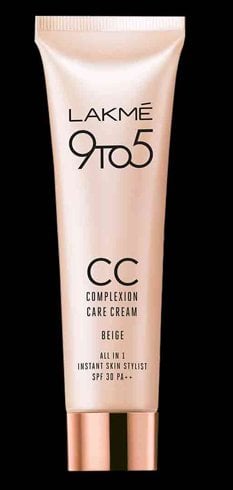 7. Maybelline:
"Maybe She's Born With It. Maybe It's Maybelline". We have heard and read so much of this American cosmetic brand that it has climbed up the charts in Top 10 most popular cosmetic brands. Introduced in 1915 and being used in over 129 countries, Maybelline products have carved a distinctive image in the cosmetic market by offering innovative products of premier quality. So many products are there to impress the Indian skin – Foundation, Nail Color, Mascara, Lip Gloss, Kajal, Eyeliners and Creams. Some of its newly launched products include Glitter Mania, Colossal Liner, Color Show and Colossal Kajal.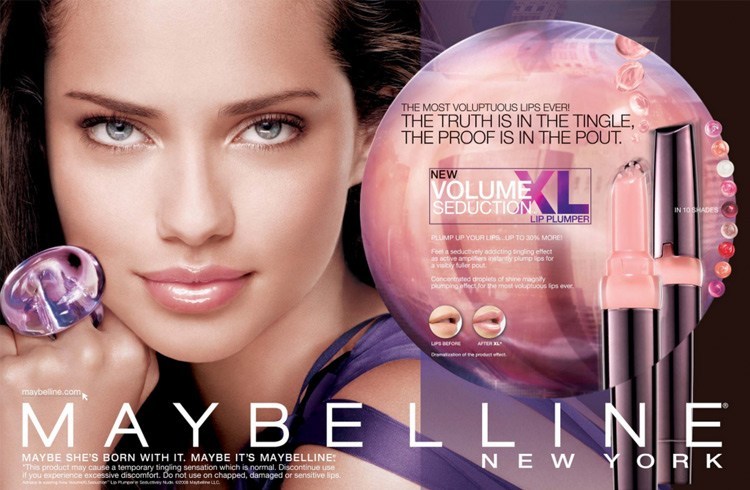 Maybelline Dream touch Lumi Highlighting Concealer:
This concealer works wonders in brightening the dark circles under the eyes and can be used along cheek bones to give a subtle highlight. It blends in smoothly and retains the concealment all day long. With a subtle glowing finish, this concealer is one of the hot sought products of Maybelline.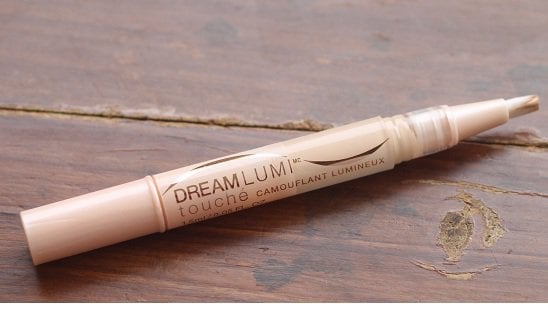 Maybelline Dream Mousse Liquid Foundation:
This foundation gives the perfect coverage and leaves the skin looking natural and satin-like. It stays strong even through sweat and oil. Though it is a liquid foundation, it gives an amazing airbrush feel and leaves the skin texture smooth and natural.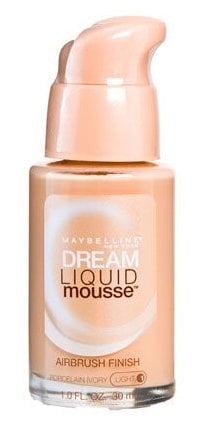 Maybelline Colossal Kajal:
The one product of Maybelline that we often find in every woman's purse is the Maybelline Colossal Kajal. Totally soft, creamy with a rich black color, this kajal is long lasting and is a great option for everyday purpose.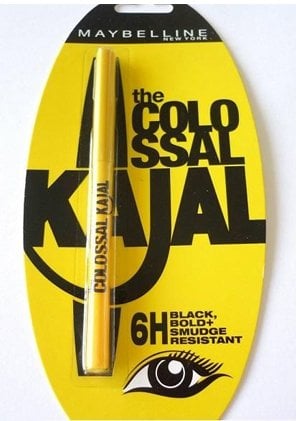 8. Olay:
Olay is yet another American brand that has found its place in the 'top of the pops'. A leading skin care cosmetic brand, Olay provides various skincare products such as anti-aging products, cleansers, moisturizers and acne treatments. Though the products are somewhat expensive, quality is never compromised upon. Olay sells its products in more than 150 countries across the world.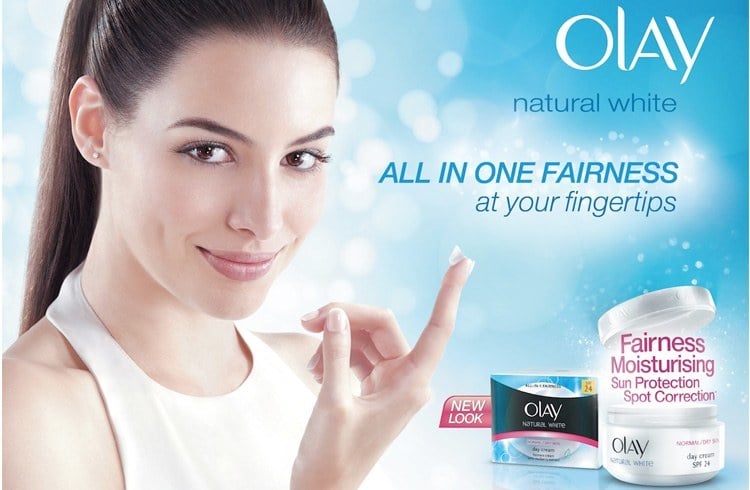 Be it oily, dry or normal skin types, the Olay products never failed to beautify the skin with their remarkable properties. We have pooled together three best products that are worth a try. Take a glance.
Olay Regenerist Micro-Sculpting Cream Face Moisturizer:
Feel young, be young by using the sculpting cream of Olay on a regular basis. This cream reduces the occurrence and presence of wrinkles as the presence of hyaluronic acid, amino-peptides and vitamin-B3 constituents help in lifting and tightening the skin.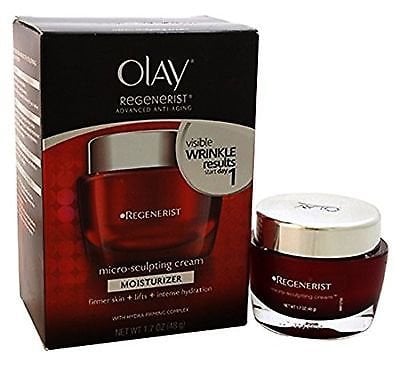 Olay Total effects 7 in One Anti-Aging Moisturizer with SPF 30:
This moisturizer works great as a sunscreen, moisturizer and anti-aging cream. It works miracles when applied, leaving the skin nourished, in even tone and with endearing texture. This moisturizer effectively reduces dark spots and tightens the skin leaving the skin looking young and lively.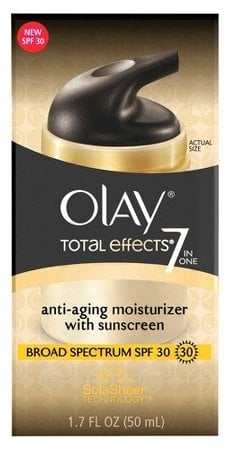 Olay Ultra Moisture Moisturizing Body Wash with Shea Butter:
Looking for a moisturizing effect that lasts long and gives you a relaxed feel? Then you are at the right spot! The Olay Shea Butter body wash caresses the dry skin and gives it an extra moisturizing feel. It is one of the must-haves of Olay products that should eb included into your skin and body care.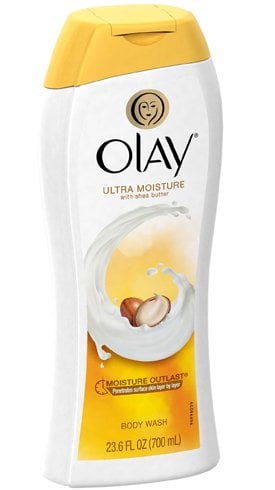 9. Shahnaz Herbals:
A cosmetic brand started by Shahnaz Husain and currently a popular cosmetic brand in India, Shahnaz Herbals has been known to offer premium quality beauty products. The collection is categorised under various ranges such as Diamond, Honey Collection, Sun Collection, Flower Power, etc.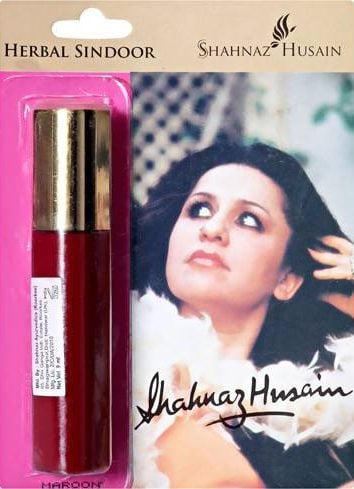 The widely-known products of Shahnaz Husain include all sorts of facials like gold, pearl, silver etc., face packs and anti-aging creams. We here brought to you the best cosmetic supplies of the brand that will give you the desired results.
Shahnaz Husain 24 Carat Gold Facial:
This brands' facial kits are considered perfectly suitable for bridal ceremonies and grand occasions. One such beauty amplifying facial kit is the 24-carat gold facial. Comprising of a scrub, gel, moisturizer and mask, the facial kit when used leaves the skin soft and glowing.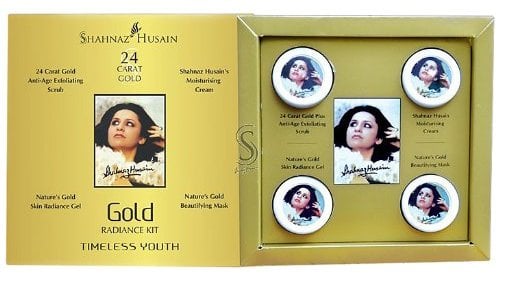 Shahnaz Husain Chocolate Rejuvenating Mask:
This mask holds a pungent chocolate odor and on application, tightens the skin. While washing off the mask, the minuscule particles aid in exfoliation of the skin and leaves the skin smooth, soft and dirt free.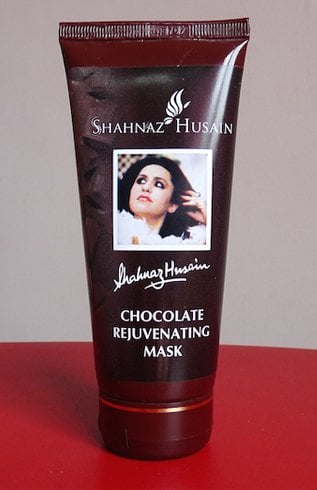 Shahnaz Husain Moisturizing Cream:
This product looks like a pretty pearl on the outside and is a silky-smooth cream that glides smoothly on the skin. It can be used on all skin types as it is toxic free and has ayurvedic properties. It helps in locking the moisture of the face and gives a pure shine to the skin.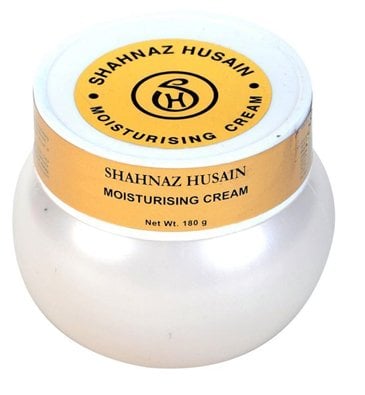 10. Biotique:
Biotique is a herbal oriented brand that has been offering superior quality Ayurvedic beauty products. Even if they look premium, they are highly effective and reasonably priced. The best part about it is that there is no usage of chemicals or preservatives in Biotique products, which makes them absolutely safe for use. Some of the products of Biotique that have a dedicated consumer are Sunscreen, Kaajal, Face Wash, Face Pack, Lip Balm.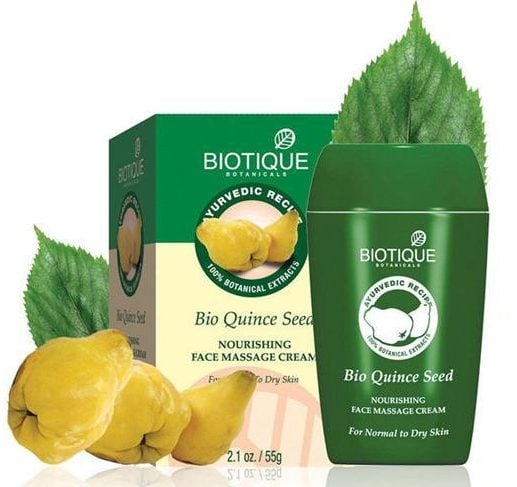 Of the numerous choices of cosmetic products that Biotique has to offer, we have narrowed it to the following three products that cater to the major needs of every woman.
Biotique Bio Dandelion Ageless Lightening Serum:
This serum holds the magical properties of pure dandelion extract, sunflower oil, ground nut oil, garden cress, quince seed oil, yeast and fresh Himalayan water that turns the skin soft and supple. The vitamin E content of the serum helps in elimination of dark spots and wrinkles, lightening the skin tone.
[sc:mediad]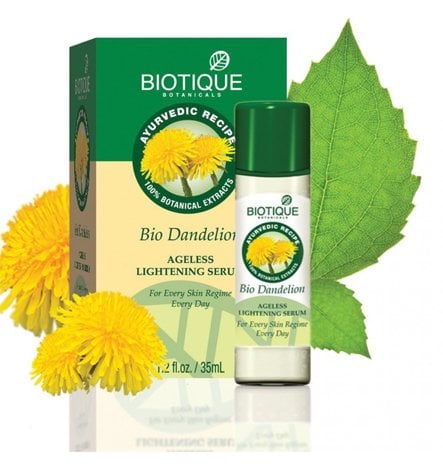 Biotique Bio Papaya Smoothing and Revitalizing Scrub:
Prepared out of the pure papaya fruit, banana, date palm, neem, methi, banhaldi, beeswax, mango seed, babool, groundnut, zinc and Himalayan water, this is one nutrient rich scrub that will render the skin clean and dirt free. It efficiently eliminates dead skin and opens the pores thus giving the skin a rich, rejuvenated feel.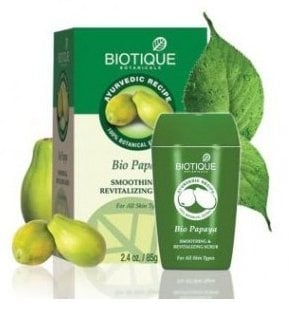 Biotique Bio Milk Protein Whitening and Rejuvenating Face Pack:
Effective on all skin types, this milk protein face pack brings an amazing glow and freshness to the skin. Comprising of natural products like honey, neem, almond oil etc., this face pack improves skin texture and color with all the essential minerals.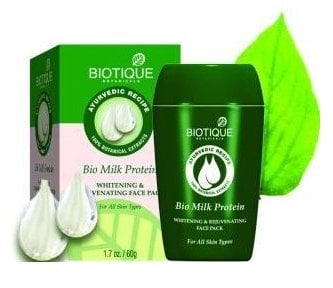 Now that you have seen the Top 10 picks in cosmetics, it's time to try them out. After all, beauty lies in application, not just admiration.
Images Source: amazon.in
Recommended Articles
Best Clarifying Shampoo
Coral Lipstick Shades
Best Perfumes for Women
Best Self Tanners
Breast Enlargement Creams