One of the best beauty ingredients that India is gifted with is henna. Henna For Hair is being used for many years by women to nurture, nourish and strengthen their tresses. Many years ago, women used the leaves of henna for hair treatment. With time, the usage and preference shifted to henna powder.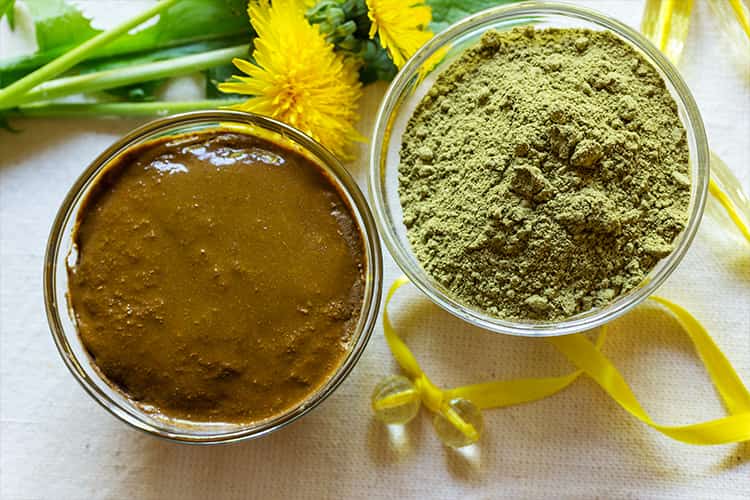 Henna Powder is such that it is deep-conditioning, dandruff-preventing and controls itchiness of the scalp. It also minimizes hair fall and helps improve hair growth.
How to Mix Henna for Hair:
Making black henna for hair is as easy as making a cup of tea. For the first-timers, here are the steps to prepare mehndi hair pack.
Put few tsp of henna powder in a bowl
Sift it so that there is no room for lumps before application on hair
Put a few tsp of black tea water in this henna
Let it soak for over 6 to 8 hours
Now apply this paste on hair
Wash it off with water without using hair shampoo and conditioner
To get the required thickness and consistency, add indigo powder to warm water and mix it
Apply this paste on hair and wash it after half an hour
After 1 to 2 days of henna application, use shampoo and conditioner to get a deep black color.
Here is the Awesome Benefits of Henna for Hair:
Do you know, what is Gorintaku? It is mehndi in Telugu. Now since you have read How to apply henna on hair, let us go deep into how henna benefits your hair.
1. Henna Improves Hair Growth:
Henna has natural properties that stimulate hair growth. The henna powder can be used in raw form and as an essential oil to encourage hair growth. That's henna for hair growth.
2. Henna Reduces Hair Fall:
The concoction of Henna Powder and mustard oil (sarson ka tel) turns out to be an excellent remedy for hair fall.
[sc:mediad]
3. Henna Prevents Dandruff:
When you use Black Henna hair dye regularly on your hair, you are well on your way with an Ayurvedic remedy that cures dandruff and prevents it from coming back.
4. Henna Controls Itchiness Of Scalp:
Henna Leaves are gifted with anti-fungal and anti-microbial properties that help in cooling down your scalp. This further controls scalp itching.
5. Henna Is A Natural Hair Dye:
The henna hair dye is your answer to chemical-free hair dyeing solutions. They cover your greys naturally without damaging your scalp. Add egg and honey in the mehndi mixture to get soft, smooth and well-nourished hair.
6. Henna Repairs Split Ends:
Dry and damaged hair are likely to cause split ends. This can worsen the situation. You can count on mehndi for hair which gives you deeply conditioned and nourished hair.
7. Henna Keeps Scalp Clean:
The good thing about mehndi for hair is that it helps retain the natural acid-alkaline balance on the scalp. Without messing this balance, it removes dirt and oil from the scalp which is not the case with chemical-based products.
8. Henna Makes Your Hair Lustrous And Thick:
When you use henna hair dye regularly, it not only prevents hair fall, it also makes the hair grow thick and lustrous in volume.
9. Henna Gives Soft, Shiny, And Manageable Hair:
The nourishing properties of henna are ideal in turning dull, damaged and drab hair into soft and manageable locks.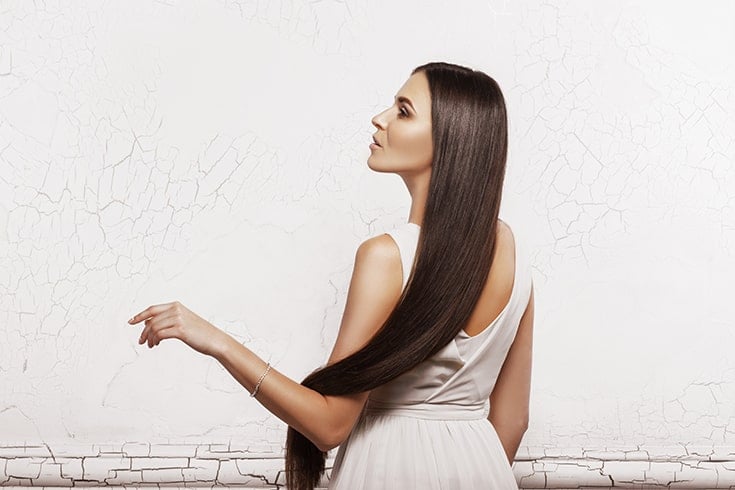 10. Henna Is Compatible With Oily Scalp:
Yeah, that's right. When you leave a pack of Multani Mitti (Fuller's Earth) and henna on your oily scalp overnight, it will reduce hair fall. Unexpected, right? Try it out.
11. Henna Can Also Be Used On Dry Hair:
Just add a few tbsp of henna to warm coconut milk and few tbsp of olive oil. Make sure the quantity of henna is double that of olive oil. Apply this pack on your hair and scalp. Let it stay for an hour. Then wash it with shampoo and regular conditioner.
12. Henna Acts As A Deep Conditioner:
Make regular tea. Once it cools, mix enough henna powder so that it develops into a paste. Put 3 tbsp lemon juice in it. After half an hour, add 2 tbsp curd. The paste is ready for application on hair. After an hour has passed, follow it up by rinsing it off with a mild shampoo and a conditioner.
FAQs:
Q. Is henna good for hair?
A. Henna is known for its cooling effects. Since ages it has been used by several generations, men and women, to get shiny, smooth, dandruff-free and gorgeous hair.
Q. How to apply henna on hair?
A. Henna comes in powdered form. So you just need to mix it with water to get a thick consistency. In half cup henna, mix one fourth cup of warm water to get a smooth paste. Put in few more drops of water to get the required consistency, if necessary. Cover the mehndi container with a plastic wrap. Leave it for 12 hours. Before applying henna, make sure you have washed your hair with a mild shampoo to get clean hair and scalp.
To prevent henna stains, apply coconut oil in your hairline. Try and wear worn out clothes while applying henna so that no staining happens. Wear gloves to protect your hands and nails. When you are through applying henna on the hair and scalp, take a plastic wrap and cover your hair. After few hours, wash off the henna by hopping under a shower.
Q. How long do you keep henna on your hair?
A. A time span of 2 to 3 hours is enough to get your gray hair hennaed. The longer you keep henna on hair, more dryness can happen. Also, it will become tough with each passing hour to wash off the dried mehndi from scalp.
Q. Can henna cause hair loss?
A. Henna if applied improperly can lead to dry hair and hair fall. Add curd or oil to the henna paste that you make. This will reduce the chances of hair dryness.
Hope this article on Henna For Hair was able to give you a new perspective on how beneficial is henna for scalp. Keep using this natural remedy for hair and see your hair problems vanish away. Do write in your comments below and tell us how you found this post.