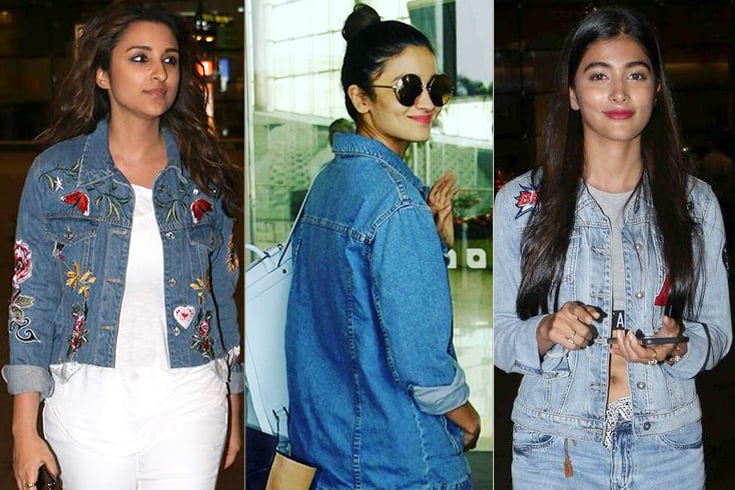 The airport is the one place where comfort precedes fashion and style, even for celebrities. And the most sought apparel while on move is obviously the denim. Pooja Hegde, Alia Bhatt and Parineeti Chopra who were recently spotted at the airport give us few competitive ideas on denim.
Let's unveil the details of their styles and decipher who aced the style-
Pooja Hegde
Flaunting her toned body was Pooja Hegde in an athleisure crop top, frayed jeans and a graphic denim jacket from Only India label. This is one cool style that is easy to pick and can be revamped with an uber cool tee in white or grey. Adidas Originals sneakers in white were her choice for the travel mode. Soft straight hair and striking red lips looked good with her denim style.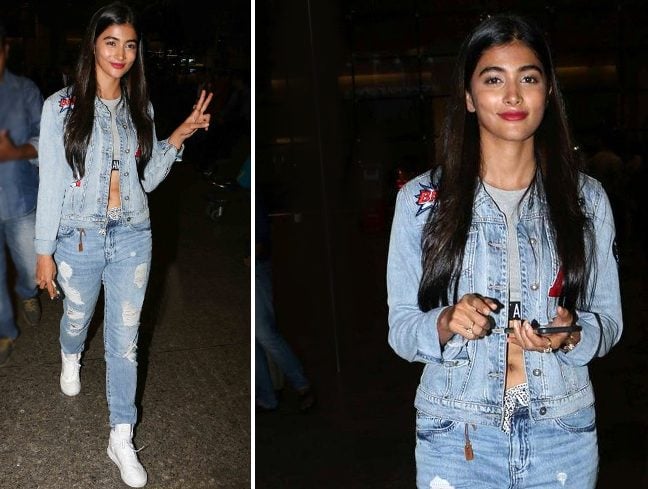 Alia Bhatt
Unlike Pooja, Alia Bhatt chose to go easy breezy with her denim style. She donned an anti-fit denim jacket over a lacy white top and distressed crop pants while taking off for a vacation. With her loyal travel companions that included white canvas shoes, powder blue backpack and by pinning her hair up and tight, she closed her travel vogue.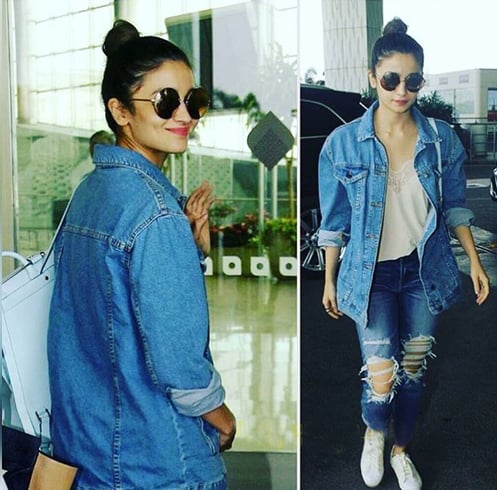 Parineeti Chopra
Unlike Pooja and Alia, Parineeti Chopra played with denim colors while out and about at the airport. She picked a pair of white jeans and a thoroughly blending white easy breezy top. To this all white look, Parineeti added a graphic denim bomber jacket and white sneakers hat added spicy and trendy vibe to the outfit.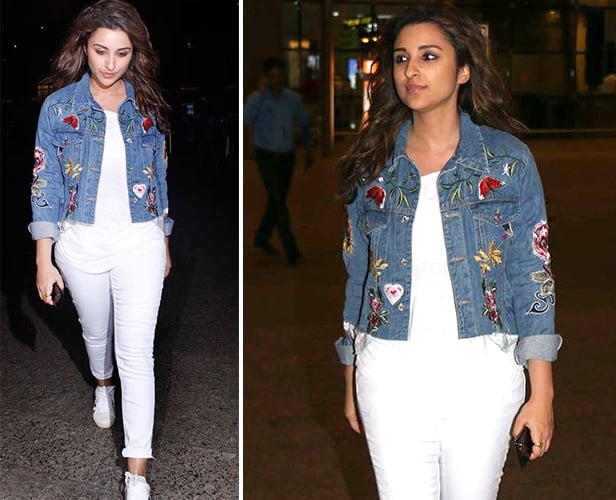 The cue that all the three divas gave us, is to go zero with accessories and opt for sneakers that makes moving around easy and comfortable.
Which denim style has inspired you? Share with us your comments in the section below!
Images Source: instagram